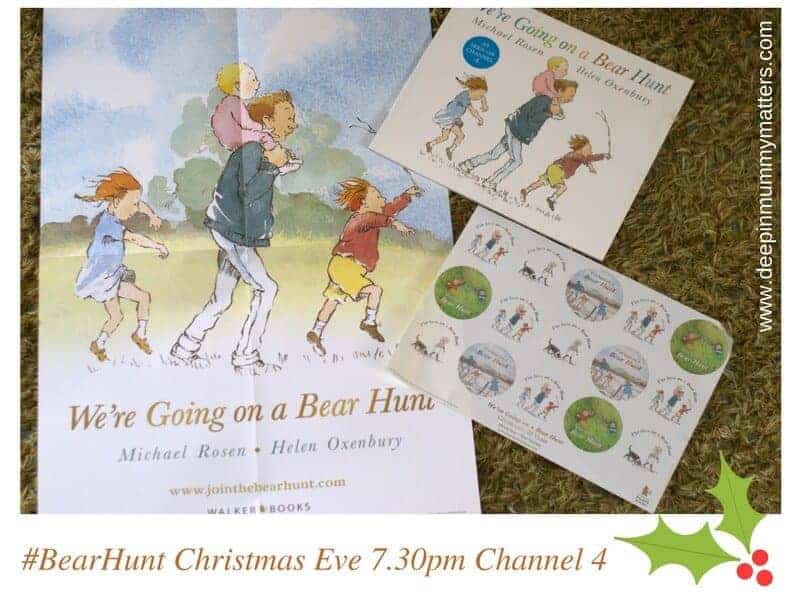 Watch We're Going on a Bear Hunt on Channel 4 this Christmas plus free printables
We have been re-telling the story of We're Going on a Bear Hunt (#BearHunt) for as long as I can remember, but it's been even more popular in the house over recent months with Jelly Bean, who just loves it. It's a story he has known well from preschool, but his love was cemented further after our trip to the Royal Albert Hall during the October half term when we watched An Orchestral Adventure. During the show, they played out #BearHunt with the Orchestra and encouraged lots of audience participation. It was such a fun afternoon.
What is 'We're Going on a Bear Hunt' film?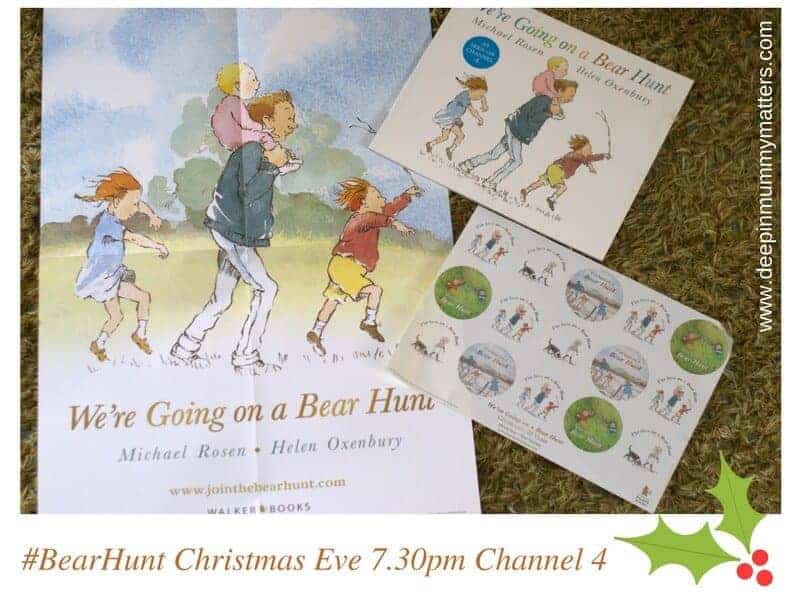 Based on the bestselling bedtime book published by Walker Books, written by Michael Rosen and illustrated by Helen Oxenbury, the We're Going on a Bear Hunt film follows the intrepid adventures of siblings Stan, Katie, Rosie, Max, the baby and Rufus the dog, who decide on a day to 'catch a big one' and set off on an expedition in search of bears.
Olivia Colman, Pam Ferris and Mark Williams provide the voices of the grown-ups whilst a team of top young talent breathes life into the child characters. With author Michael Rosen channelling his inner grizzly as the bear, the film also introduces a brand new song written and performed by George Ezra.
Made with exquisite hand-drawn animation by Lupus Films, the team behind Channel 4 favourite The Snowman and The Snowdog, and produced by Walker Productions, this is sure to become another much-loved Christmas classic. We're Going on a Bear Hunt is set to enchant a whole new audience with its story of perseverance, optimism and a love of nature.
Pop it on the Planner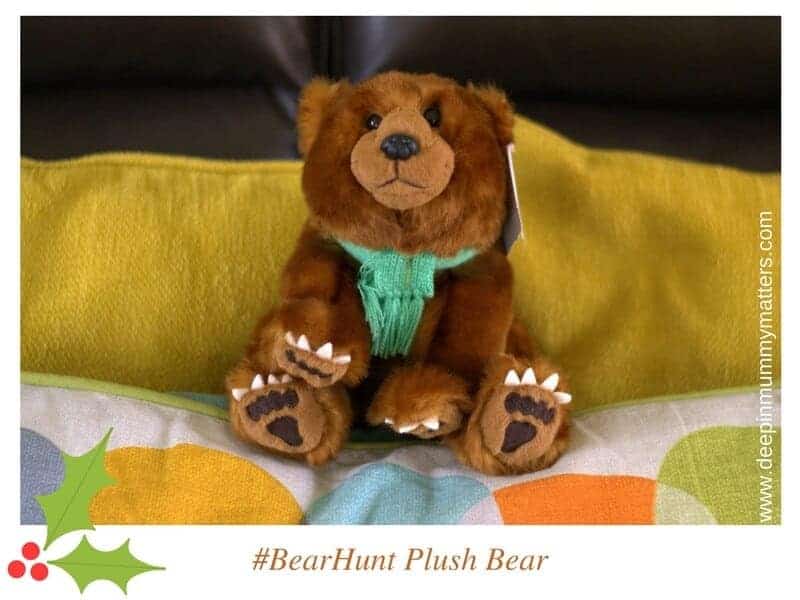 This Christmas Eve, Channel 4 invites you to pop on your wellies, wrap up warmly, and step into the snow for a winter adventure with We're Going on a Bear Hunt at 7.30 pm and a repeat on Christmas Day at 5.25 pm. This launch is causing much excitement as it's a story which families have loved for years.
Bloggers #BearHunt Kit
To celebrate the launch, I received a special Bear Hunt bloggers kit, including the most beautiful Bear, which I am fighting my conscience over. I should give it to one of the Beans, but I love it so much that I am tempted to keep it. The bear is available in three sizes: 14 inches, 9.5 inches and 8 inches and is stocked in Waterstones, Foyles, Harrods, Blue Diamond Garden Centres and Amazon. Also in the kit is the We're Going on a Bear Hunt book, an activity sheet, stickers and bear ears for the little ones, information on how to download the Bear Hunt gaming app and information about the DVD, which comes out on the 6th of February.
Gaming App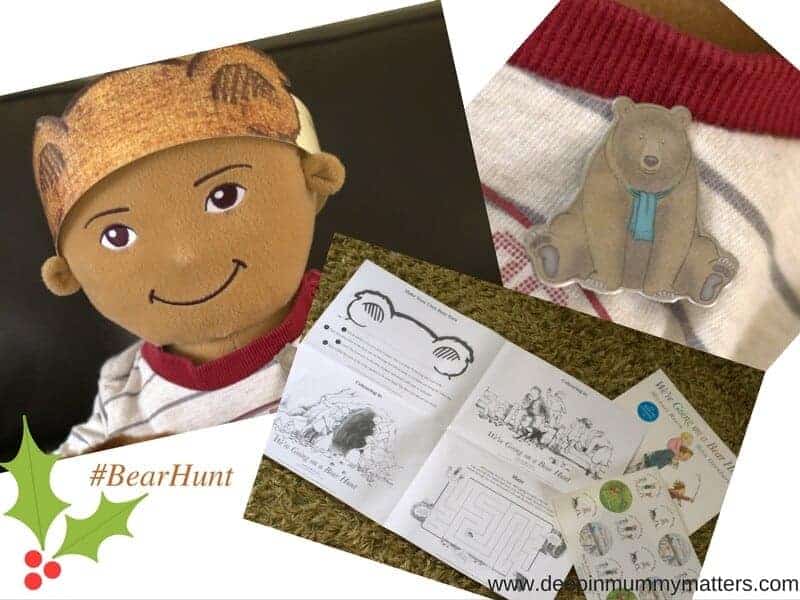 Priced at £2.99, the app puts children in the story so they can swish their way through the long grass whilst enjoying a spot of bug hunting. They can splash through the water and search for crabs at the beach before tiptoeing into the cave.
The app is available for Android and iOS. Requirements: iOS 9.0 or later. Compatible with iPhone 5 and above, iPad 3 and above, and iPod Touch (4th & 5th generation). Requires Android 5.0 or later.
We're Going on a Bear Hunt Book
The story is such a fun tale to inspire adventure and is great for interaction with your children; you can act it out and help children understand how something feels and sounds. The book is widely available in paperback or board book at £6.99 RRP from all good booksellers.
It always brings out lots of laughter in our house, and it's already been added to the Christmas TV planner. Please don't wait until Christmas Eve to record it; we all know time can run away with us over the festive period, so add it to your planner now.
Free #BearHunt Printables
I wanted to share some of my Bloggers #BearHunt kit with my readers, so I have scanned and saved the activity sheets for you below to download and print off to join in the #BearHunt fun.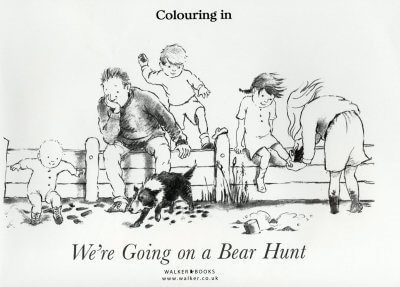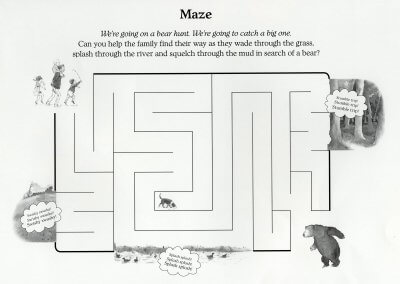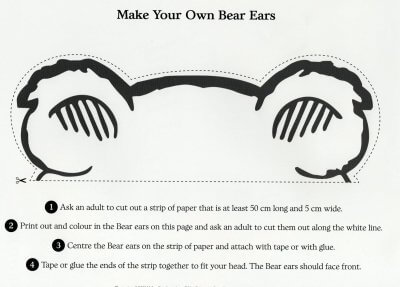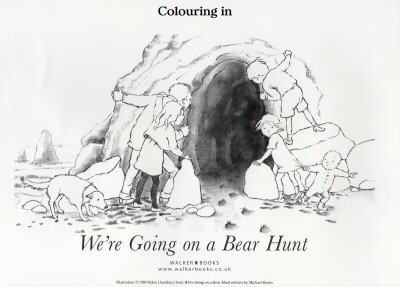 Merry Christmas xx
DISCLAIMER: We were sent the above Bloggers #BearHunt Kit in exchange for this post. All words, images and opinions are my own and may not be copied without my permission. I have not been instructed what to write.