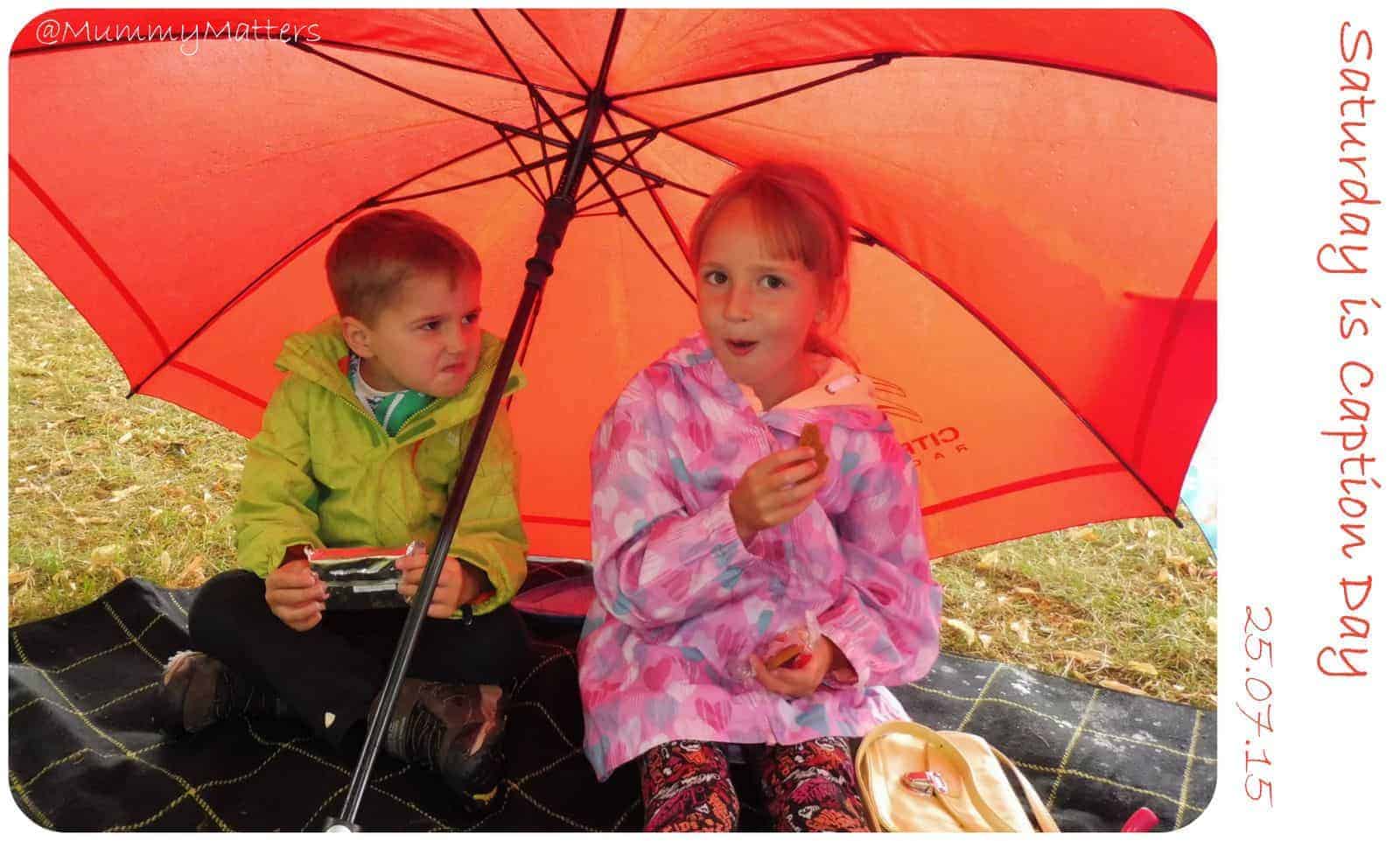 Saturday is Caption Day – 25.07.15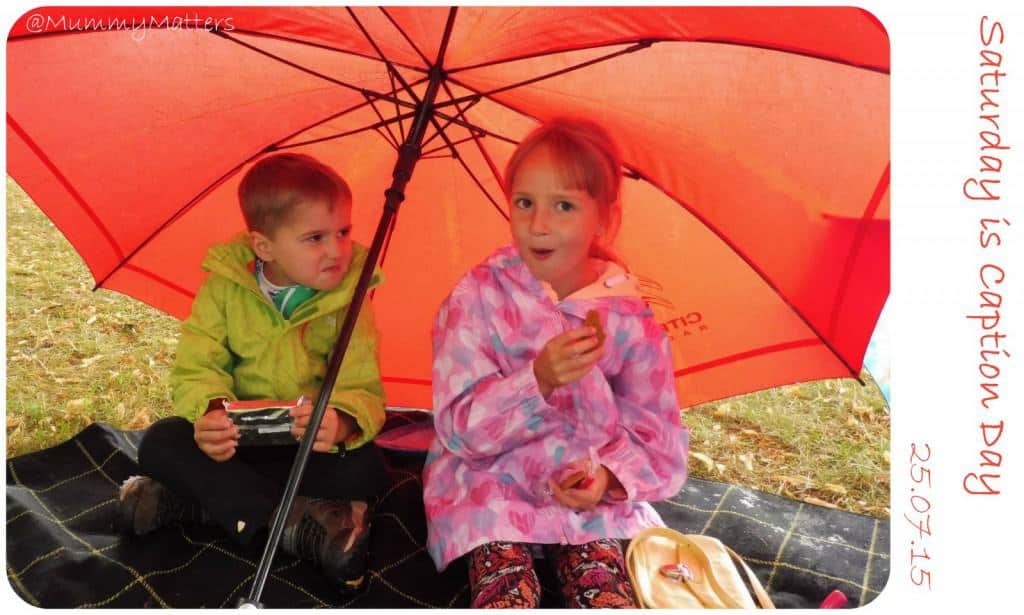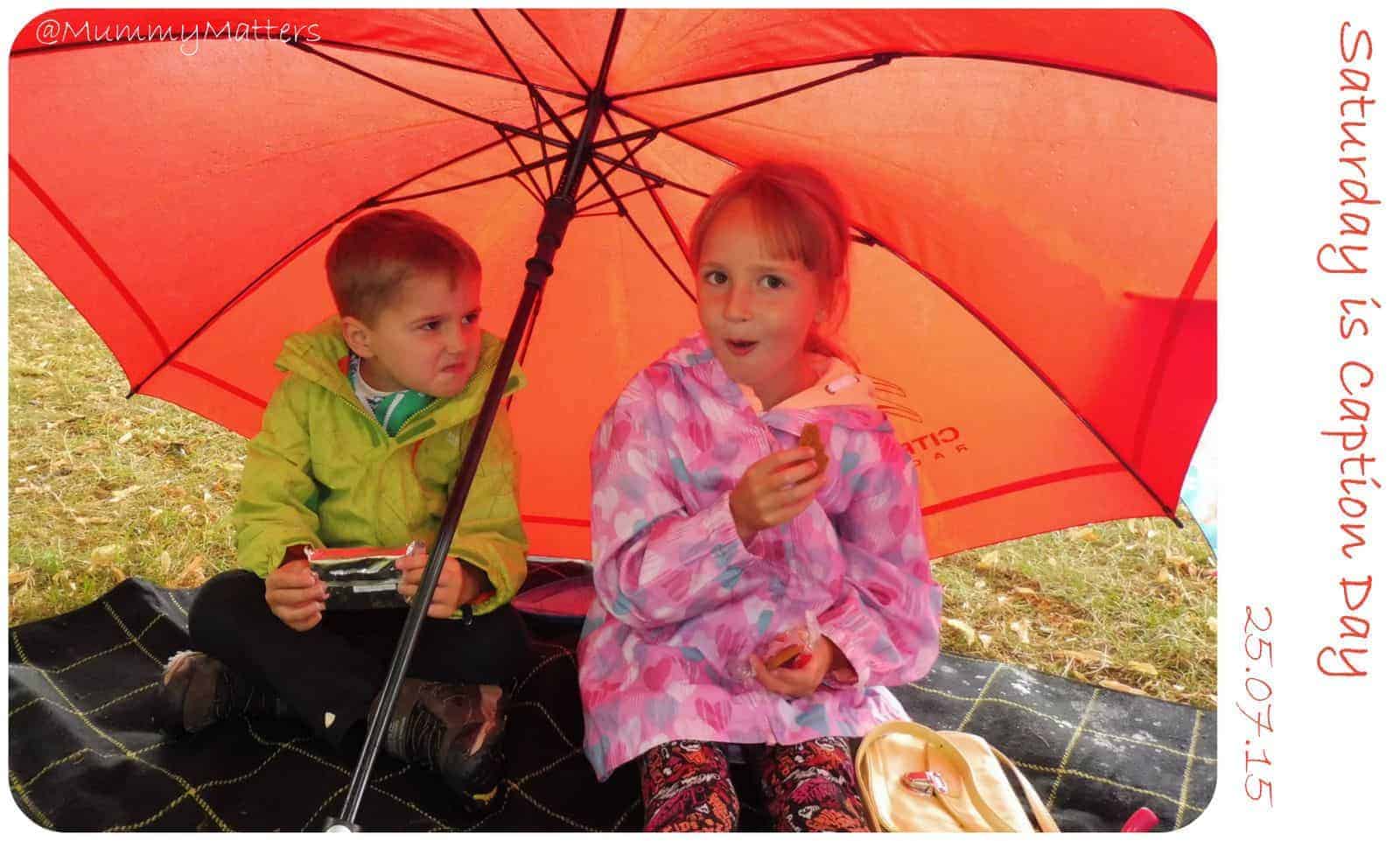 Yesterday the Beans and I along with our friends Karin, Ella and Sammy went for a 'planned' picnic in the rain at Burghley House, we aren't going to let the weather spoil our holidays. It's just about making sure you have the right equipment and clothing. I love how expressive the Beans faces are and this picture really captures a normal moment between these two.
I haven't done a #SatCap post for a while but I think this one is worthy of it. It's simple to join in, just see if you can you come up with a witty caption for this photograph and leave it in the comments below . . .