Saltrock Review and Discount Code
As 2015 was gearing up for Christmas we received a rather lovely offer from Saltrock to review items from their website and being a fan of Saltrock we didn't need to think twice about accepting.
Having a quick look through the site I managed to select items for Hubby and the Beans. They arrived within the week and everyone was delighted with their new threads, although sadly for Little Bean, Beanie Boy and Jelly Bean their items were a little on the large side so I have put them away until Spring when hopefully they will fit a little better. This is not unusual since the three younger Beans are smaller for their age and often wear clothes younger than their years. I didn't want to order too small as I knew they would wear them in the Spring/Summer if they were too big initially.

Hubby and Curly have been wearing their new t-shirts regularly and as chief laundry lady I have been impressed (as usual) with how well their items come up in the wash. They don't lose shape or fabric quality and once ironed they look as good as new again. Their hoodies and t-shirts are all made from a lovely soft fabric which has body to it unlike many fashion tops you buy these days which are threadbare after a couple of washes. The hoodies and sweatshirts in particular have a lovely warm fleece lining, perfect for keeping the chills away. My only complaint is that they need to do Little Bean's sweatshirt in my size because I LOVE it!!

I have been looking to treat myself to a little something with my Christmas pennies but I can't decide on one specific item so it might just end up being two or three! If you've had a look and can't make up your mind too then I might just be able to help you out since I have been given a special Discount Code for Mummy Matters readers which will give you 10% of your purchases. Just simply enter the code below at the checkout when prompted. Call it a New Year's gift from me.
I'd love to see what you buy so please do tag me @Mummymatters on Instagram you might just inspire me to make my mind up!!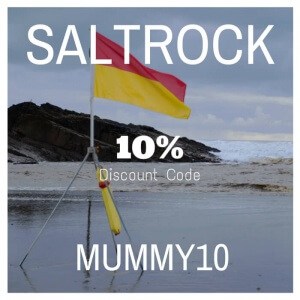 DISCLAIMER: We were gifted the above items in exchange for our honest opinion. All words and opinions are my own and may not be copied without my permission.