Rydale Cross Neck Hoody review [AD-GIFTED]
Being a family who spends a lot of time outdoors, our choice of the right clothing for the job is very important. I prefer to dress in layers because my temperature can fluctuate throughout the day depending on our activities and especially so when we go camping. I like to be able to strip off the layers as I get hot but have soft, snuggly layers to pop back on when the chill sets in.
Rydale Cross Neck Hoody – Berry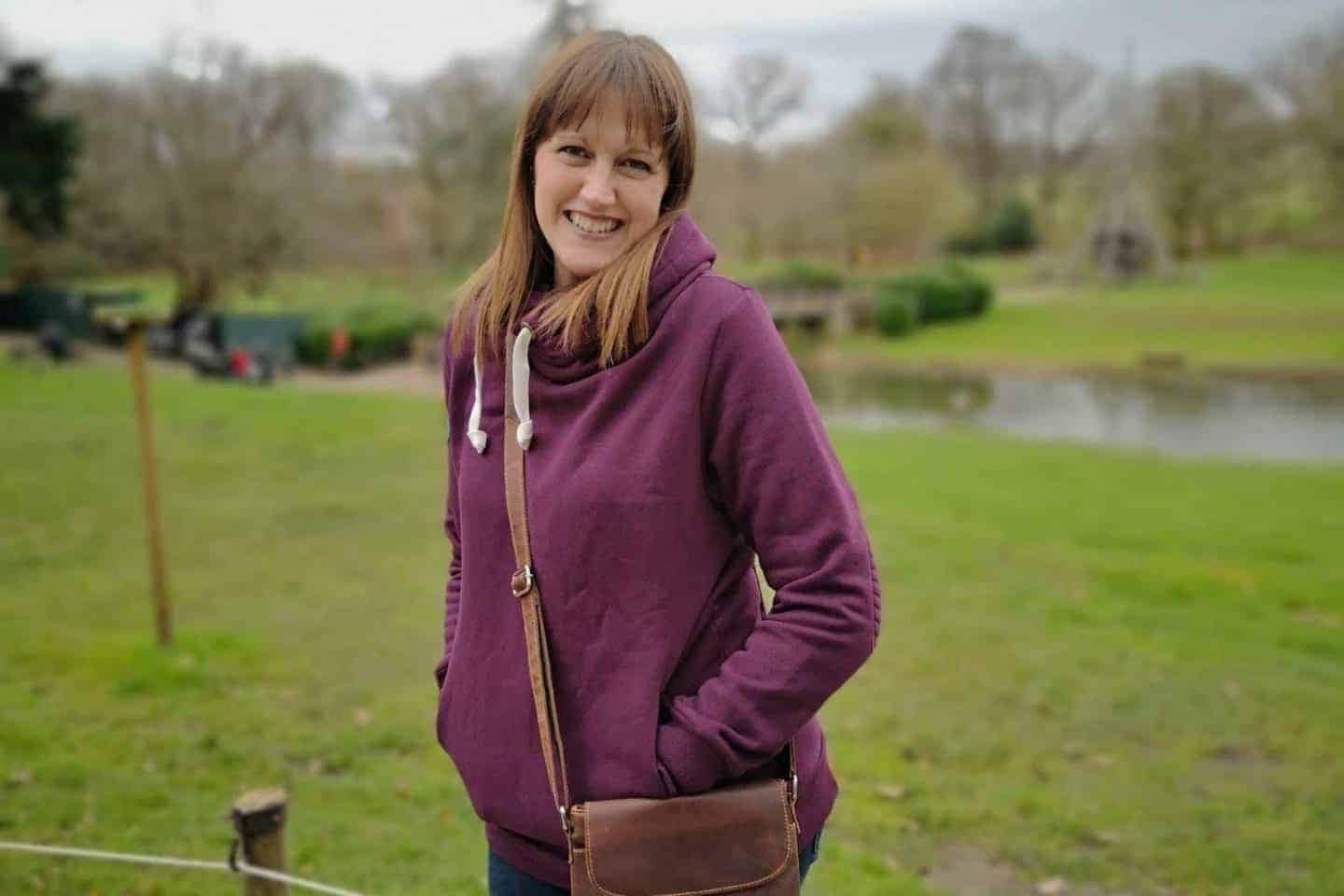 Just before the half-term break, I was contacted by Rydale to see if I would be interested in reviewing an item from their ladies range. There were lots of items that took my eye like the Wansford Gillet and the Hutton Quilted short boots but in the end, it was the Cross Neck Hoody in Berry which won my vote.
Rydale says;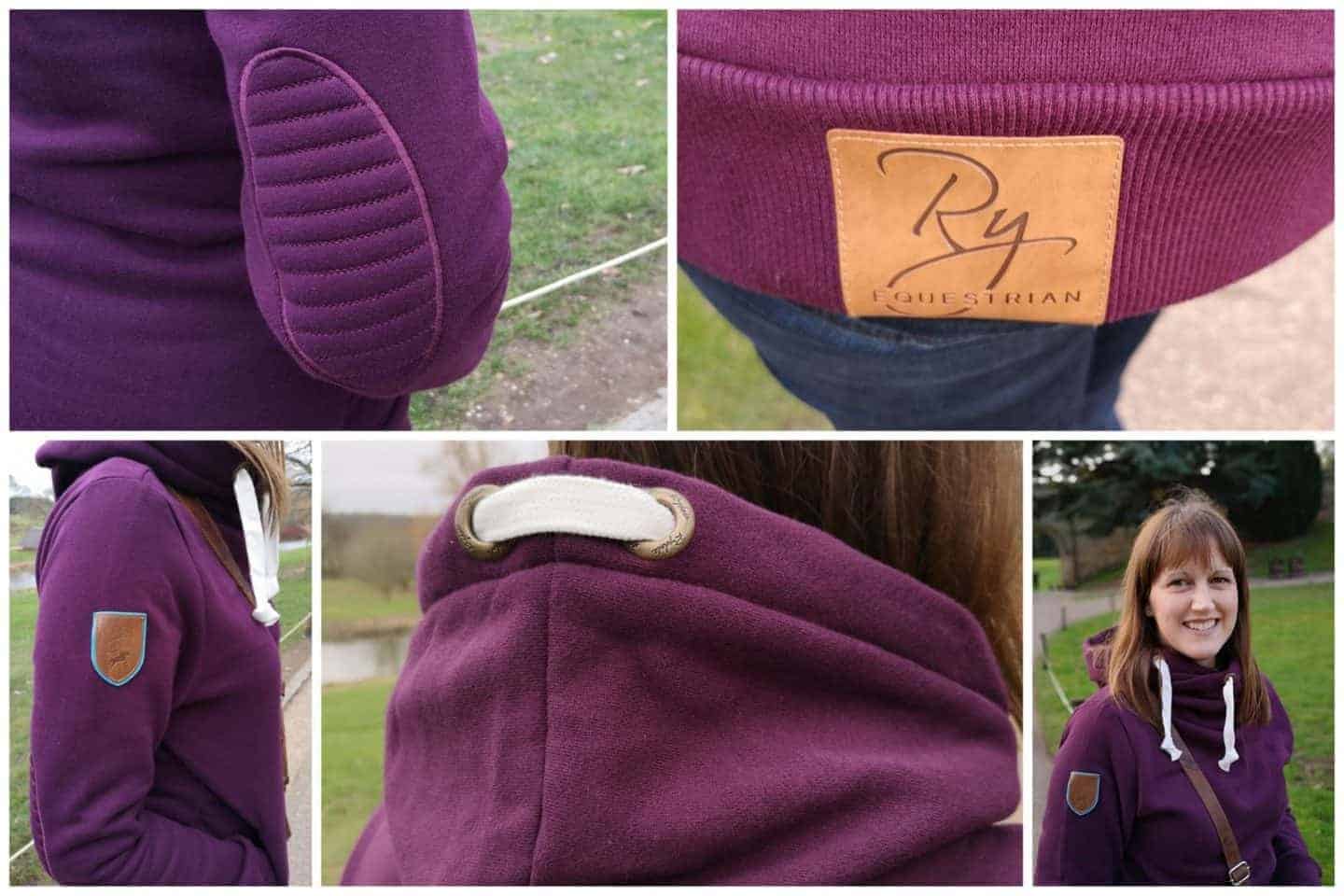 Meet our modern twist on the traditional hoody, with a snuggly cross over neck and glitter embroidered elbow patches. With practicality still, a key factor, this hoody itself is thick and warm with traditional kangaroo pouch pockets and a fleece-lined hood.
Great for mucking out, having a chilled one or heading out on all your horsey adventures.
Each hoody features carefully designed contrasting trims, pulls and patches. In a slimmer fitting style, than our traditional hoodies, these hoodies are flattering in every way. Ensuring you are always comfortable and look the part!
Washing and Wearing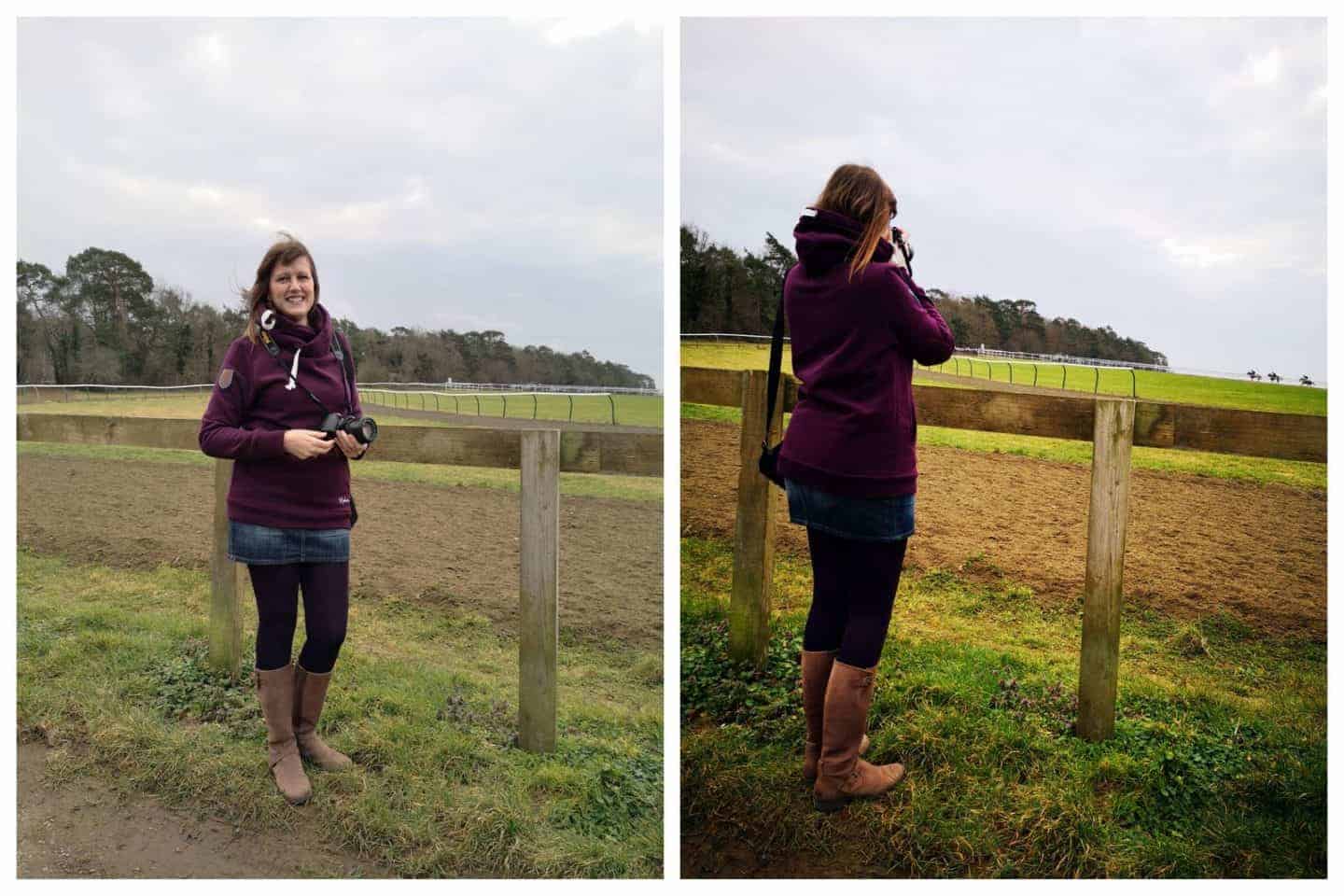 Hand on heart I can honestly say that Rydale wasn't a name that I had really considered looking at before because it was a name I associated with equestrian sports and, well, I don't have a horse (although you'll see me above wearing it on a blog trip to Newmarket and the National Stud). It actually makes perfect sense because people who work with and love horses spend the majority of their time outdoors. They need to be warm and comfortable.
My Rydale Cross Neck Hoody arrived beautifully packaged in a navy blue/star detailed box, wrapped in tissue paper. The first thing that I noticed as I pulled it from the box was just how thick the hoody was in comparison to others that I own. Hoody's are the perfect camping attire because they hold the heat well and fit comfortably under a waterproof or windcheater.
The first time I wore it was on a family day out to Warwick Castle. The weather wasn't great, it didn't rain but it was cold, a bit grey and very windy. I decided to wear my hoody with a long sleeve thermal skin top underneath and a pair of jeans. When I first stepped out of the car I wondered whether I should have taken a jacket too but I needn't have worried, I found a pair of gloves in my handbag which kept my hands warm, the big cross neck felt like it wrapped around my neck like a thick scarf and a warm hug. The only part of me that felt cold was my legs because we all know that jeans are not warm in the slightest.
A few days later I wore my hoody again but this time with thick tights and a denim skirt on our trip to Newmarket. Again the weather wasn't brilliant but I simply tied up the cords on the front of the hoody to hug me a little tighter and I felt great. Everyone who has seen me has commented on how much my hoody suits me and I am just about to place an order for the same hoody in the Navy and I think maybe Petrol or Gunmetal because you can buy two for £60 which is a steal.
What's your favourite piece of camping/outdoor clothing?