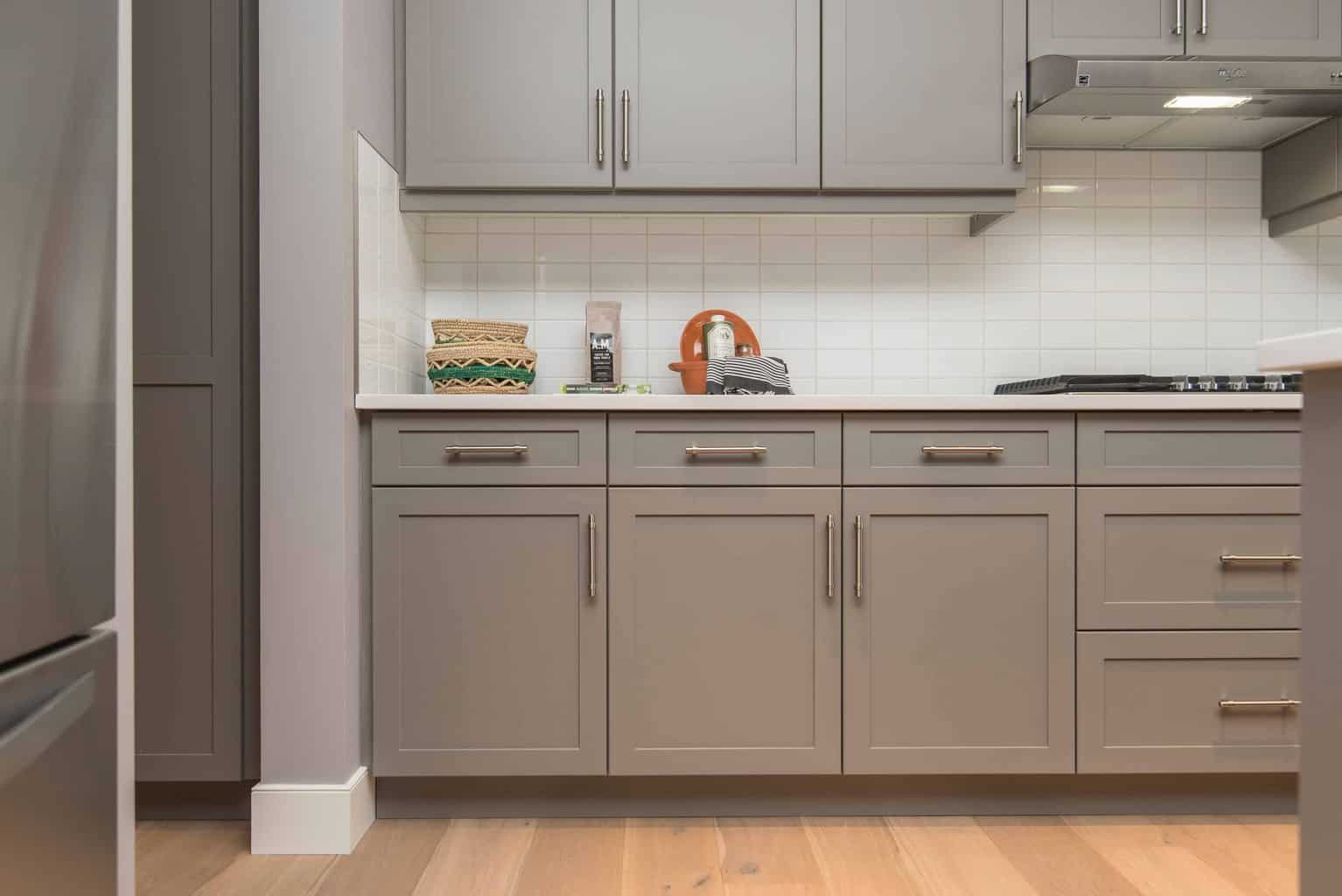 8 Tips to update the look for your kitchen
The kitchen is the heart of the home, it's the place where family meals are cooked, parties are prepared, family gatherings are held and countless cups of tea are made to put the world to rights. The trouble with this is that all this traffic in one can take its toll and before you know it, your kitchen looks tired and in need of a little TLC. Kitchens can be very expensive to update so Kitchen Warehouse Ltd challenged me to come up with a handy guide to update the look of your kitchen which can keep the costs down.
Replace Kitchen Doors
Often the first thing you notice when you walk into your kitchen is the cupboard doors. Rather than forking out a fortune to replace the carcasses, consider buying replacement kitchen doors instead to instantly update the look of your kitchen. Many people assume, wrongly, that if they have old carcasses their size and shape will be difficult to match but replacement doors can be made to fit your existing carcasses for a perfect fit. This way you will get a bespoke-look kitchen without the bespoke price tag.
Mix Vintage with Modern
Modern and vintage styles work really well together to create a very unique look. Look at your current kitchen and decide which aspects of it you are happy to keep and work from there. Look on local selling pages to see what items people are selling and see if you could upcycle them. Perhaps an old kitchen table which could be sanded down and painted, or a mix and match of chairs for a cute shabby chic look which won't cost you the earth.
Contrasting Colours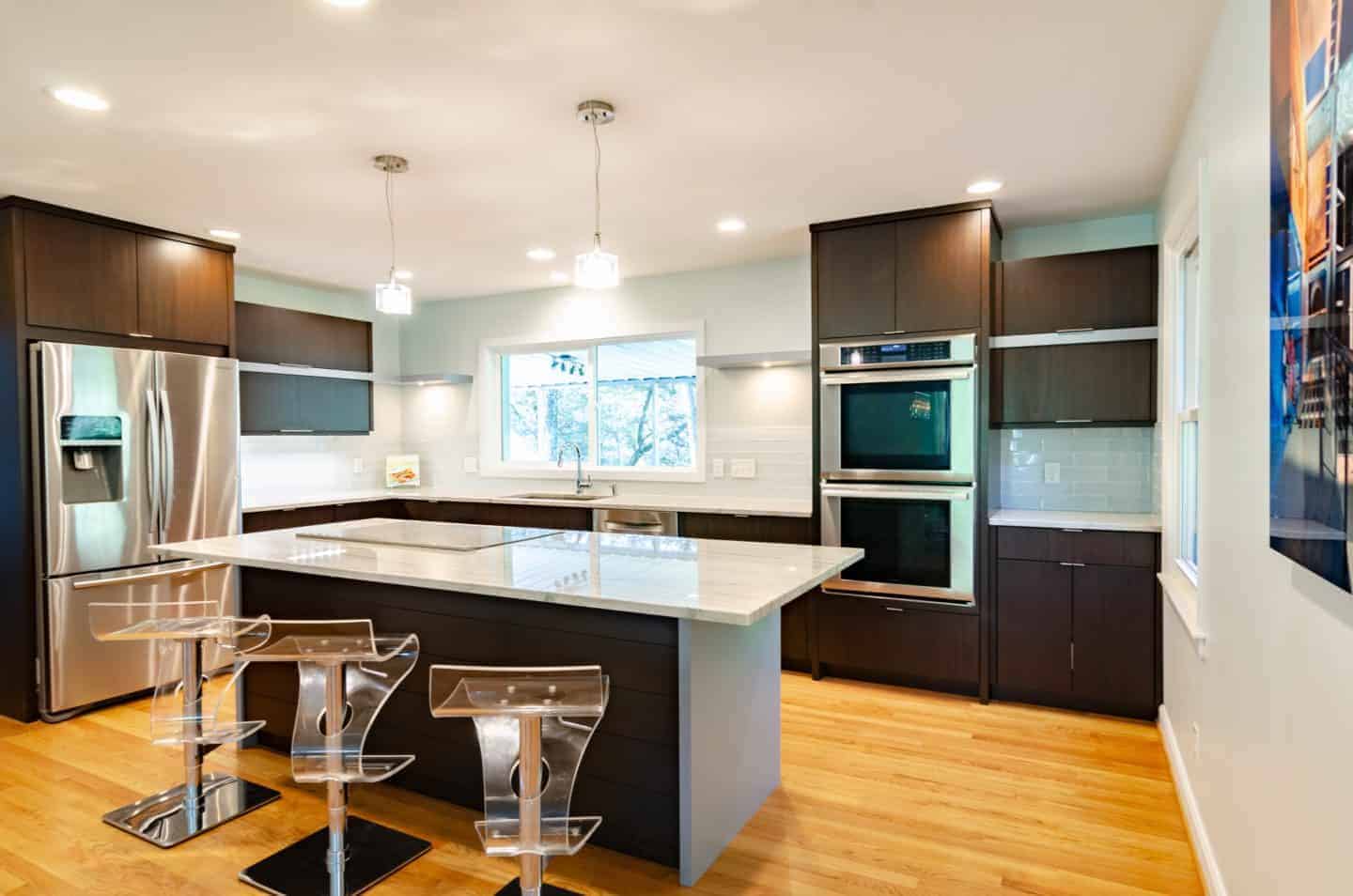 Whilst home design can look nice when you stick to varying shades of a colour palette, nothing makes a statement quite so well as contrasting colours. Think black and white for a funky, modern, monochrome effect. Choose high shine black quartz worktops and painted black units against stark white walls (just make sure it's washable paint to keep it looking pristine).
Add luxury appliances for a high-end finish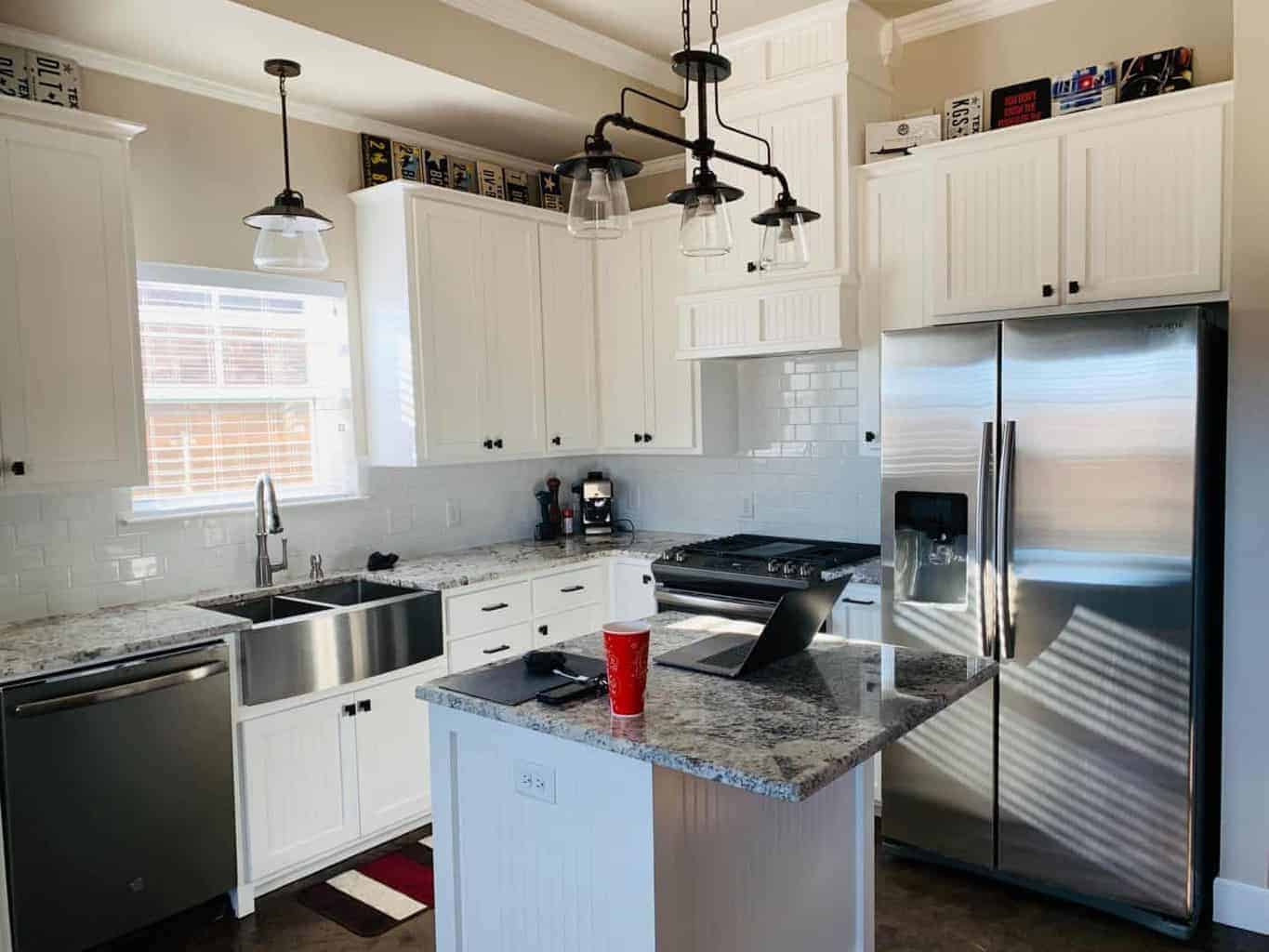 Often a room only needs one or two luxury items to really give the impression of an overall high-end budget. Consider adding a fancy new cooking stove or a brightly coloured American-style refrigerator when you update your kitchen to give it the wow factor.
Get creative with the backsplash
Tiles don't have to be boring, look online for design inspiration and choose something a little out of the ordinary for a unique look to lift the overall feel of the kitchen. When we redecorated a kitchen in our old house, we went to a local tile merchant and checked out their end of lines section. We were able to buy enough tiles to create a low-level backsplash around the kitchen and a full backsplash behind the stove at a really low price.
Open Shelving
I must admit this style wouldn't be for me because we seem to have an excess of everything which would look untidy but you could really open out the look of the kitchen with open shelving. I really like the look of these white bottles interspersed with colour and underlighting.
Build a kitchen island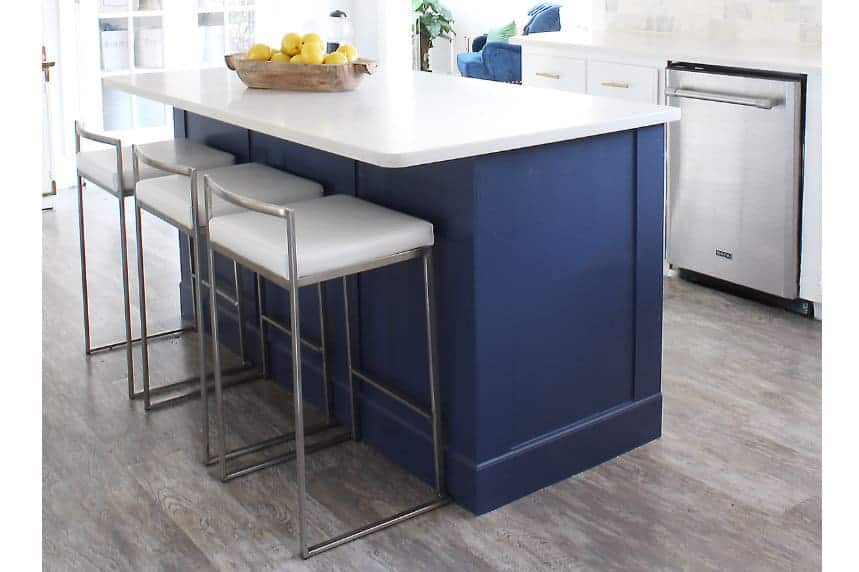 If your kitchen is big enough to take it, why not create a kitchen island like this one over at Classy Clutter. The finished results are AMAZING, in fact, I love the whole kitchen makeover and the colours. You would never guess from looking at the finished island that it started out life as a few units bought from a DIY store.
Step up your kitchen lighting
Gone are the days of kitchen lighting just being a functional feature of the room, now they stand in a class all of their own and the more stylish the better. Consider adding mood lighting strips above the level of your units for a cosy intimate dining experience, spots for when you need all the light or a group of pendant lights for a luxury feel. Don't rule out wall lights as being old and outdated, as you can see in the image above, you can buy some really funky wall lights to update your kitchen.