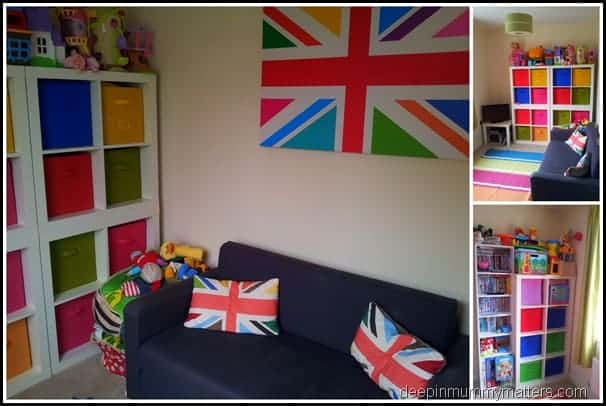 Room for change?!
We have been living in our house for 2 years now and there is one room, in particular, that has never really worked and that's our dining room. When we planned each room there were two rooms left downstairs, one which is designed to be a study and the other larger room as the dining room but we decided to use them the opposite way around and have the larger room as a playroom instead. In recent months this setup has worked less and less, we found the more room the children had in the playroom, the more they spread out with their mess and don't even get me started on the dining room!!
Work at Home Mum
Being a stay-at-home Mum/work-at-home Mum and a big fan of crafting the dining room had to become the multi-function room. For the longest time, I tried working on the sofa with my laptop perched on my knee but that just didn't function, I couldn't concentrate, my back began to suffer and crafting on my knee was not great either, especially when the children would look up at me with a bead in their mouth that they had found on the floor.
Our New Playroom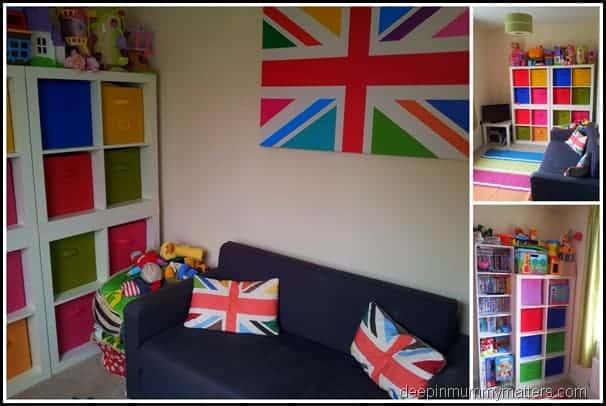 We switched the two rooms over and I'm pleased to say the playroom has worked a treat, the children seem really happy in there and it feels quite cosy. It's cheerful and organised, we just need to sort out the aerial for the TV and a small cupboard for the TV to stand on so that we can keep the Wii away from little fingers that like posting things!!!
As for the dining room . . .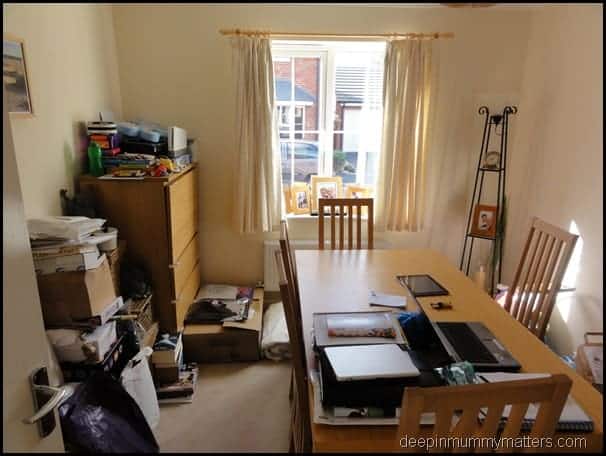 The dining room?!?! Well, I'm ashamed to say this is what the dining room/office/craft room looks like now. It's appalling, isn't it!
It is in dire need of (a) organisation and (b) colour. I want to carry through the colour from our kitchen which is a rich red so that it ties in and keeps the flow of the house going. I need to find a way to organise the room so that all my 'work' things can be put away when we want to use the room for it's intended use and the same with all of my crafting supplies and projects.
My Workspace
That big chunk of furniture in the corner is my PC cabinet where I try to work and when Hubby needs to work he sticks his laptop on the dining table.
Somewhere to eat
With our increasing family, we need to have a room that will serve all 6 of us comfortably rather than squeezing around the kitchen table which only seats 4. A dining room is an important part of family life, meal-times are the one time that we all sit down together as a family and even though in our house, they are stressful, we still consider them to be vital.
If you head over to my Pinterest you will see that I have started to put together a mood board for how I would like to see this room when it's complete, it's a far cry from this one. I love the warm feel of wood but I fancy something a bit different, something really modern and clean looking. I want to open the door and think "WOW". Do you think I can do it?