Rockit the Portable Baby Rocker #InventorsDay
Yesterday was official #InventorsDay and I wanted to share a few great Inventions with you. Today I'm bringing you a great invention that I wish had been around when my children were babies. Over to Matt to tell us a bit more about Rockit . . .
Where it all began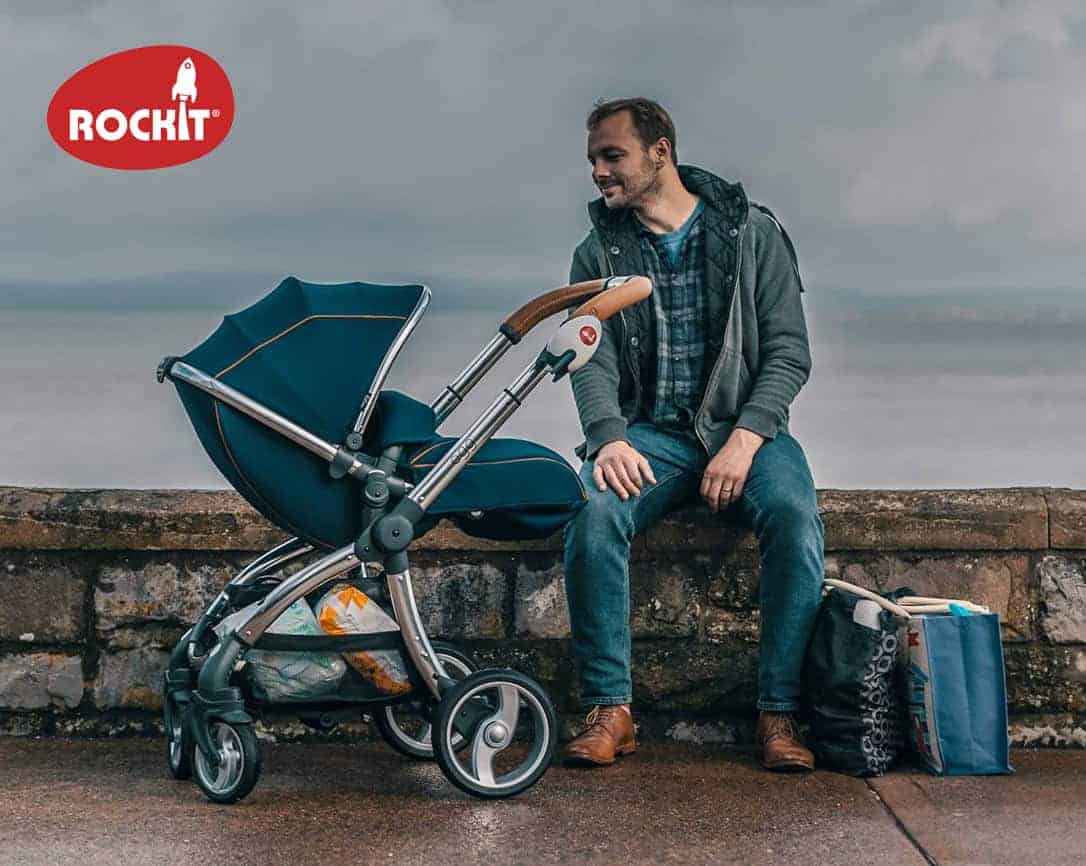 This is the story of how 3 ordinary dads invented a product to help babies sleep and are now selling it in over 40 countries around the world.
What is Rockit?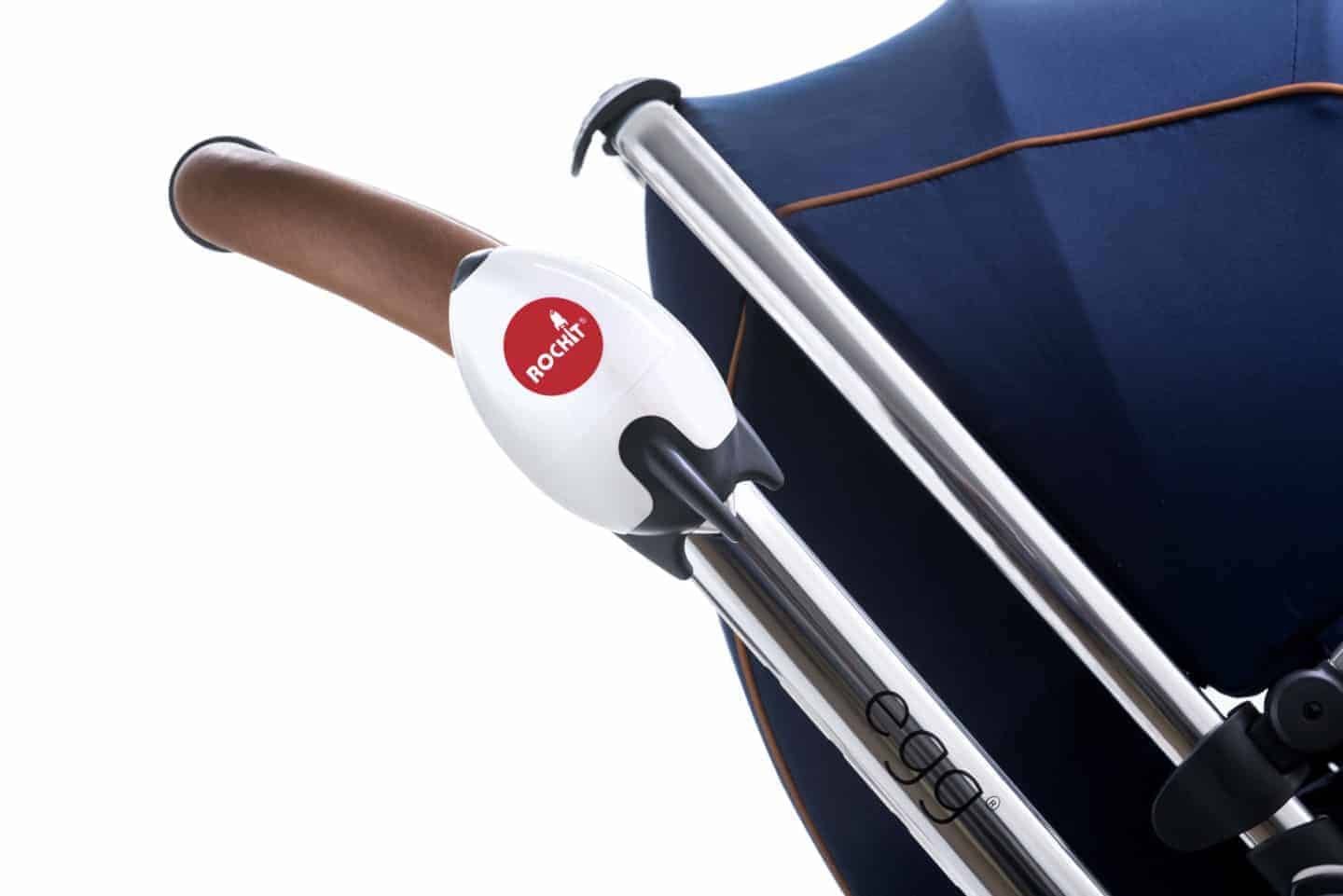 Rockit is a portable baby rocker that fits any stroller or pram. It gently rocks to safely soothe babies to sleep or keep them asleep when the stroller is no longer being pushed along. Dr Nick Webb came up with the original concept when his three-month-old daughter, Abby, would always wake up as soon as the pushchair stopped moving.
He noticed this problem affected other weary parents and one evening had a lightbulb moment. He took apart an old printer, salvaged the motor, soldered it together with a control circuit and then strapped the device to Abby's pushchair. The resulting prototype worked and the very next day Abby remained asleep when the pushchair came to a rest. Stopping for a coffee and stress-free checkouts at the supermarket were now a possibility!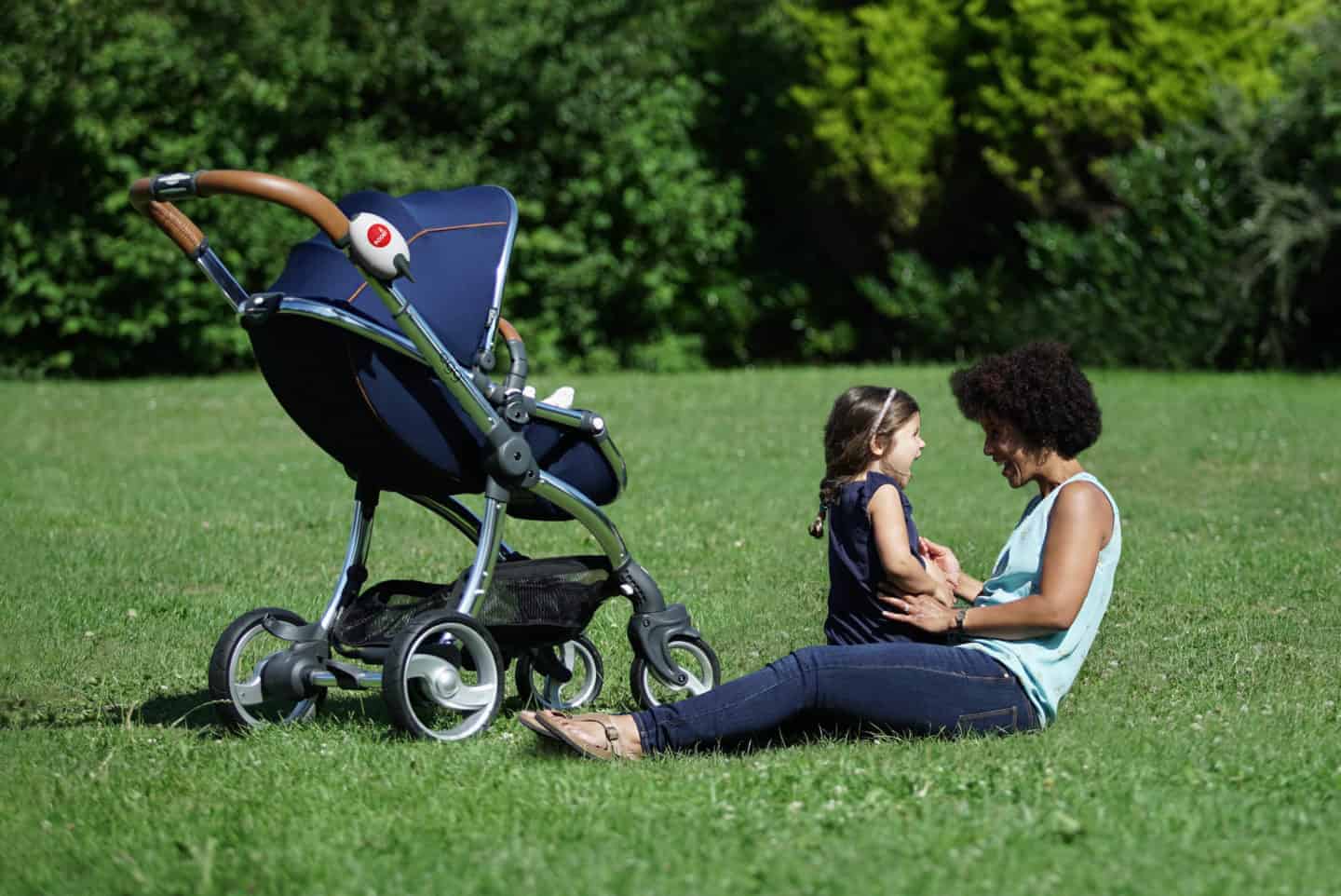 Nick showed the prototype to brother-in-law Matt Dyson at a family Christmas party. Matt was teaching product design at the time and was really impressed with how well it rocked the pushchair despite its small size. They spent much of the festive period 'Googling' to see if there was anything similar out there, and there wasn't. The other solutions were large mains operated platforms that were expensive, cumbersome and noisy; nobody had dreamed up the idea for a portable device.
Research and Design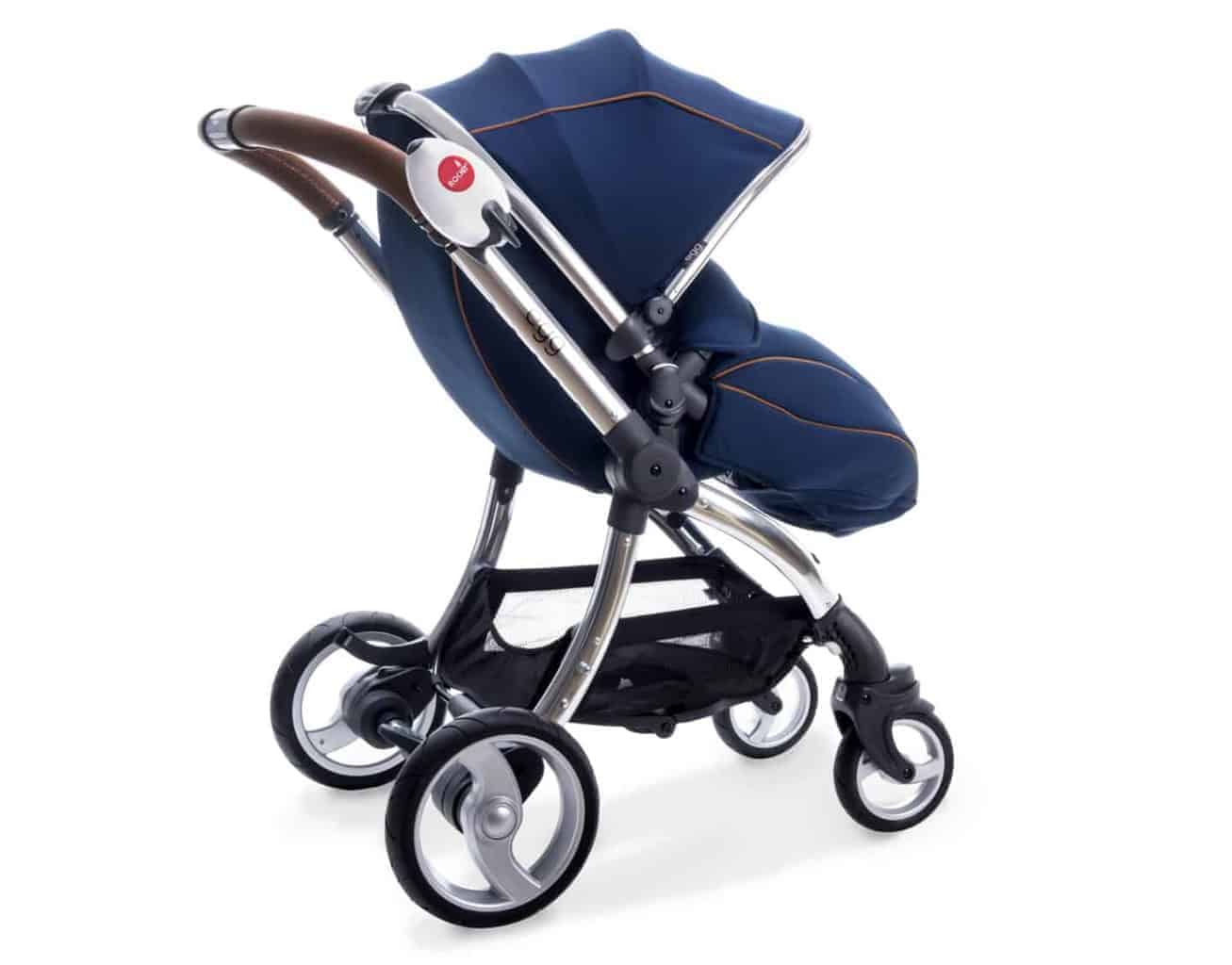 That January Matt gave in his notice at school and immediately started to develop new prototypes. He teamed up with another Matt, this time fellow designer Matt Sparrow, and they came up with the distinctive Rockit brand name and design. The following months were spent developing and refining the design and prototyping it using 3D printing.
Award Winning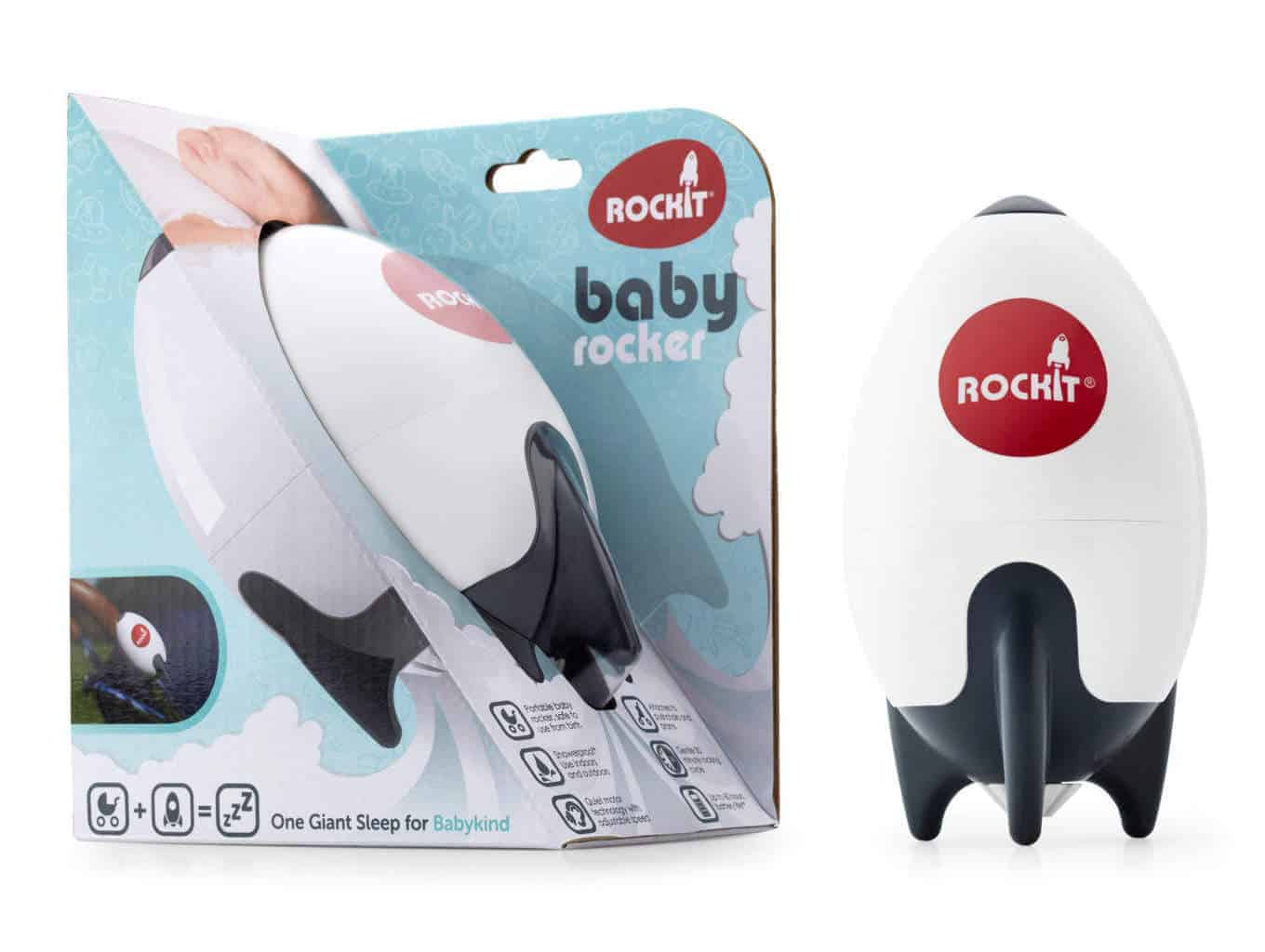 Rockit went on to win a Design Council Spark Award and with this funding, the team went on to manufacture and then launch Rockit in September 2017. The reaction was amazing and Rockit was soon being stocked by independent nursery shops up and down the country and large retailers including John Lewis, JoJo Maman Bébé and Mothercare online.
Rockit has gone on to gain plenty of other accolades including a 'Made for Mums Gold Award' and a 'European Product Design Award'. It has also been getting plenty of media attention with appearances on the Channel 4 show 'Buy it Now' as well as ITV's 'This Morning' and a glowing review from Dr Hilary Jones on 'The Lorraine Show'. Even celebrities including Declan Donnelly have been spotted with Rockit whilst out and about.
18 months on and Rockit is exporting to over 40 countries, helping worn out mums and dads all around the world. Rockit really is one giant sleep for babykind!
You can find out more about Rockit at www.rockitrocker.com