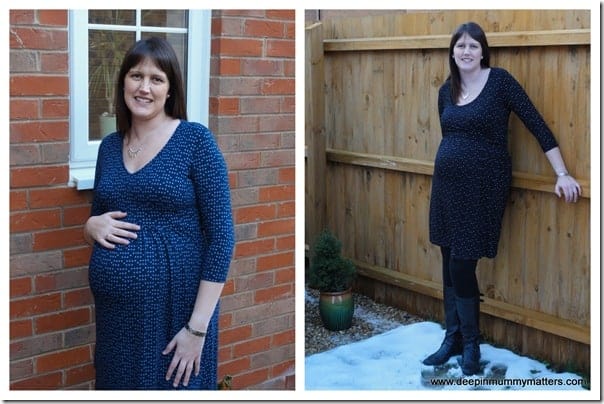 Review: The Essential One – Perfect for Mums-to-Be, Babies and Nursing!
In the last couple of months of my pregnancy with Jelly Bean, I was asked if I would like to trial the new Maternity/Nursing range from The Essential One before their launch in January. I would have liked to have posted about this sooner to coincide with their launch but with Jelly Bean arriving on the 31st of January and all the fun and games, we have been having with trips to the GP and Hospital I just haven't had the chance until now.
It's always nice to receive new clothes and when I received the box of goodies from The Essential One I was even more excited as I struggled to find maternity clothes to fit me in the last months of pregnancy as I had ballooned in size yet I didn't want to spend money on clothes which I was only going to be wearing for a couple of weeks.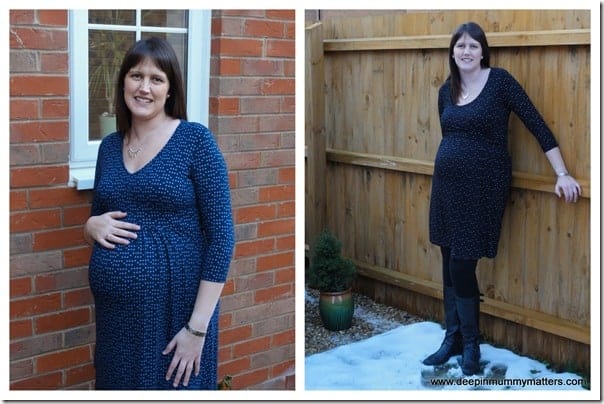 The first thing I noticed about the clothing was how soft the material was. In pregnancy, I found it important to have clothes that were comfortable as I found that materials that were too stiff would scratch and irritate me. I wanted to look good but I wanted to feel good too and these new clothes would certainly do that. The items which I received were dual purpose because they would fit me through my final weeks but they would also serve me through nursing Jelly Bean as they had discreet panels to make nursing easy.
My favourite items were the black dress (although I don't think this picture does it justice) which I wore with leggings and the navy and white striped top which looks fresh and stylish with jeans. They are cut in such a way that my Mummy tummy is less noticeable and I can breastfeed without exposing myself to the world. Bearing in mind that I have been wearing these items weekly since the beginning of December they still look as good as the day they arrived. I always think you can tell a good jersey fabric when it is washed because it feels super thick when wet. The items can't be dried in a tumble drier but I have been putting them on a hanger as soon as they come out of the washing machine and once dry they only need the lightest of iron (if that).
The nightwear is so comfortable and cool and I love the cornflower blue colour. The longline vest top has hidden support and nursing clips for easy breastfeeding. I have long legs and usually struggle to find pyjama bottoms long enough for me but I was pleasantly surprised that these fitted me very well.
When I looked on the website I was impressed with the pricing of these items as they are competitively priced against some of the high street retailers I had already bought some of my maternity/nursing clothes from. I have already got my eye on a few other items to see me through my nursing days into the summer months . . .
Of course, The Essential One was famous for something else before they ventured into dressing us, Mummies! Come back to read Mummy Matters soon and I shall share with you the gorgeous outfits that were sent to Jelly Bean in time for his arrival . . .