Review: My Carry Potty
The decision to begin potty training Little Bean had been flying around in my mind for the last few months, initially I was aiming for the summer when I could have her running around in the garden in just a sundress (less clothes to get wet!) but then as the weather picked up at the start of Spring my thoughts turned toward the Easter break from school.  I would have two weeks to concentrate on getting her out of nappies before she headed back to Little School.  To aid me in my quest for a nappy-free toddler I was sent a My Carry Potty to review.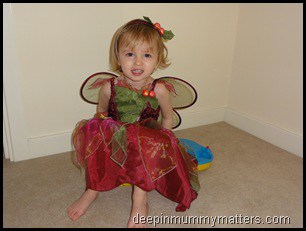 My Carry Potty was designed by Mum, Amanda Jenner (Mum of 3) to help with the challenges of potty training, one of those being the inconvenience of having to stay housebound.  My Carry Potty is made from durable, high quality plastic, has a clip-shut lid which is completely leak-proof and there are no disposable bags to contend with so its better for the environment.  With My Carry Potty we have been able to make the most of the break from School and the great weather, without it affecting Little Bean's potty training.  Wherever we have gone, My Carry Potty has been sure to follow as we were able to store it in the bottom of the buggy.  Little Bean has used My Carry Potty in the street, on picnics, in the supermarket, in the beer garden, we even took it to the dentist with us yesterday and she was happy to do her business whilst I was having my check-up!
My Carry Potty has definitely made potty training much easier and I wouldn't hesitate to recommend this to parents.  We have had so much use out of it already and its only been two weeks.  Little Bean loves it too and is happy to carry it herself.  It retails at £24.99 which initially I felt was a bit expensive for a potty but when you look at the price of normal potties it is very fairly priced.  It is the only potty you will ever need!
For more information about My Carry Potty and where to buy it click on the logo below: