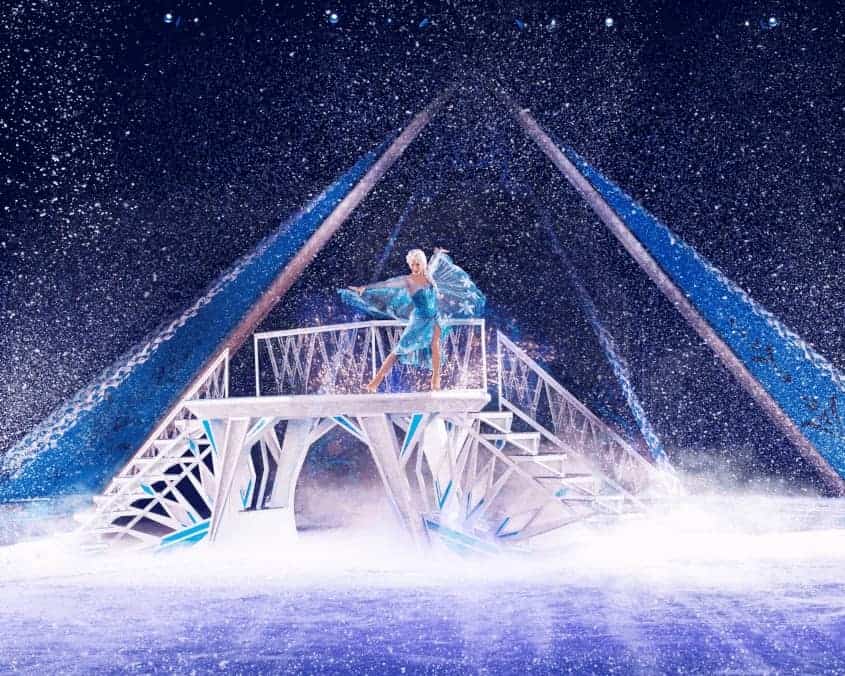 Review: Disney on Ice Worlds of Enchantment
When do you get too old for Disney? NEVER obviously!! That much was evident when we went to Nottingham Indoor Arena to see Disney on Ice Worlds of Enchantment, the audience was filled with literally all ages and not necessarily as multi-generational families watching with their children/grandchildren. I still remember the first time we saw Disney on Ice and being drawn into the magic of the dance, the costumes and of course, the intricate skating, each time we go back the magic is still there.
Worlds of Enchantment Tour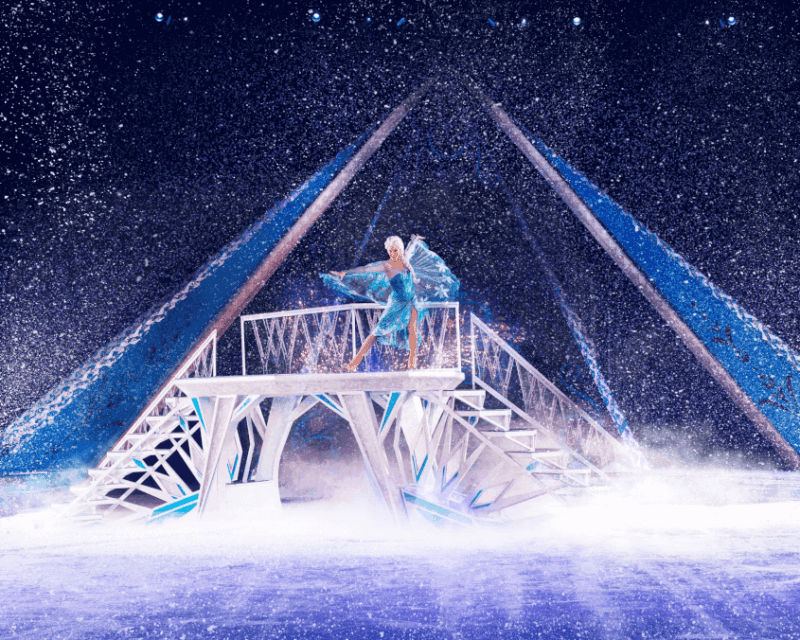 Enter the dazzling world of Disney magic, live on ice! Rev up for non-stop fun with four of your favourite Disney stories at Disney On Ice presents Worlds of Enchantment.

Thrill to high-speed stunts as Lightning McQueen, Mater and the crew of Disney/Pixar's Cars race across the ice like you've never seen before! Dive into adventure with Ariel in The Little Mermaid's enchanted undersea kingdom. The toys are back in town when Buzz Lightyear, Woody, Jessie and the Toy Story gang escape from the rambunctious tots of Sunnyside Daycare in their most daring adventure ever! Plus, enter the wintry world of Arendelle with sisters Anna and Elsa and pals Olaf and Kristoff from Disney's Frozen, as they learn that true love comes from within. What's more, don't miss the chance to warm up at the Fit to Dance pre-show party!

From wheels to waves, icy wonderlands to infinity and beyond, your family's favourite Disney moments come to life at Disney On Ice presents Worlds of Enchantment.
Toy Story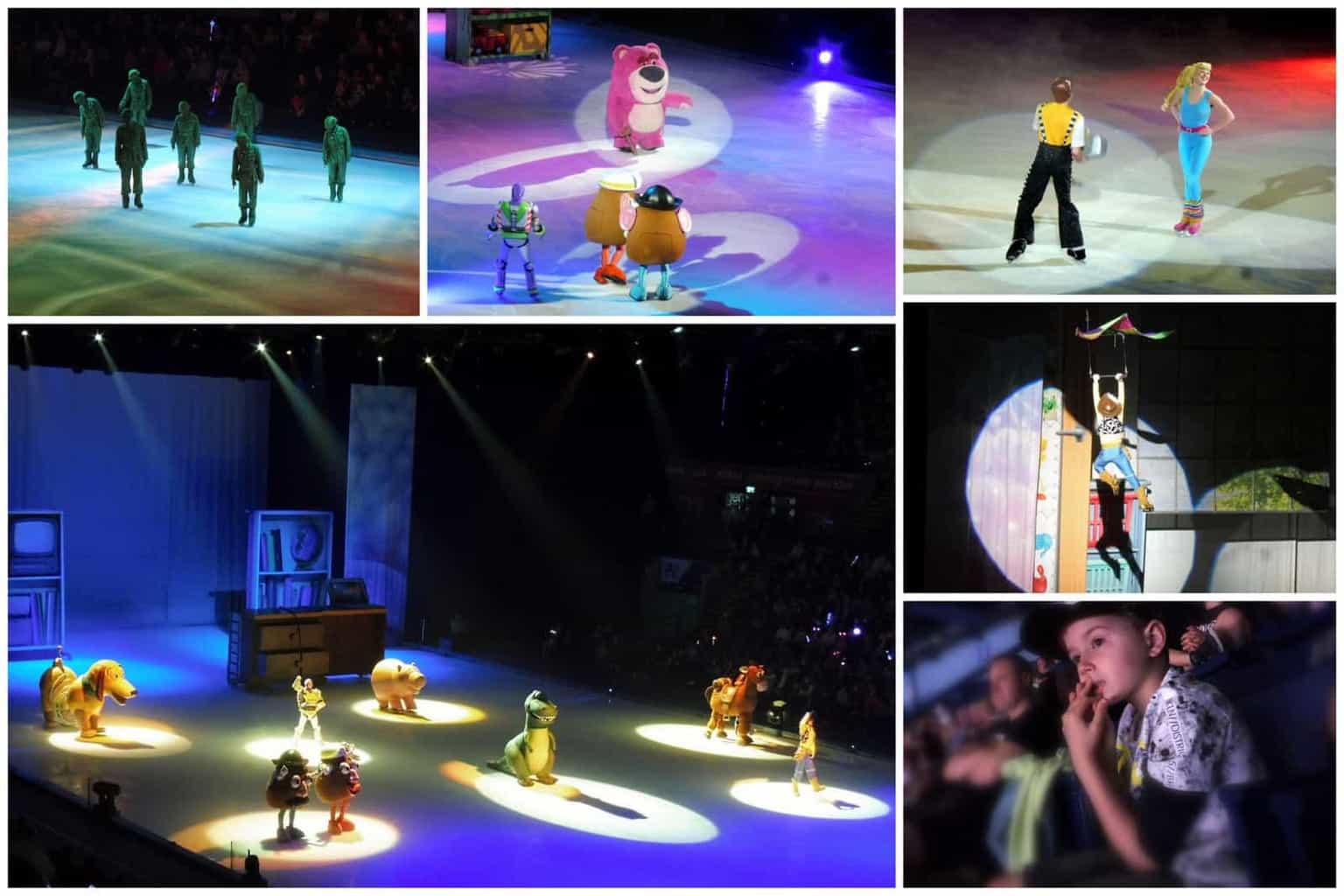 The Toy Story films are still regularly playing out on our TVs and in this show, we follow the toys to Sunnyside Daycare as they work together to escape the grasp of the preschool children and evil Lotso Bear. The scenery is very well created with oversized furniture to make the skaters look like 'toys'. Our favourite parts were watching Woody escape on the paraglider and the Barbie and Ken wardrobe scene.
The Little Mermaid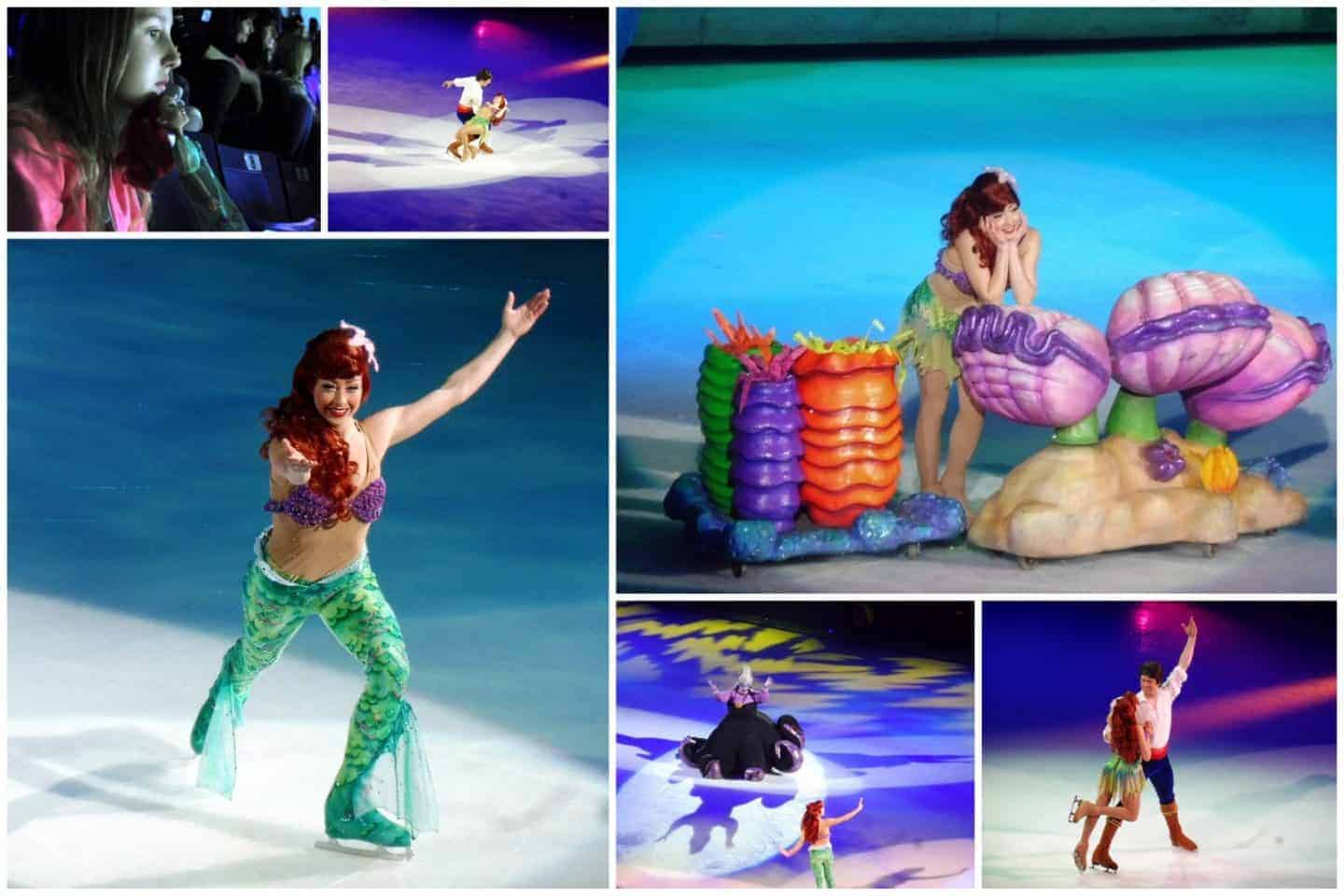 Ariel returned to the ice with her friends Sebastian and Flounder in a colourful dance with uplifting music that makes you want to get up and dance along. I personally love the character Ursula who looks great on the ice. When Ariel meets the Prince you get to see some amazingly choreographed pairs routines with lots of exciting lifts which have the audience gasping in wonder.
Cars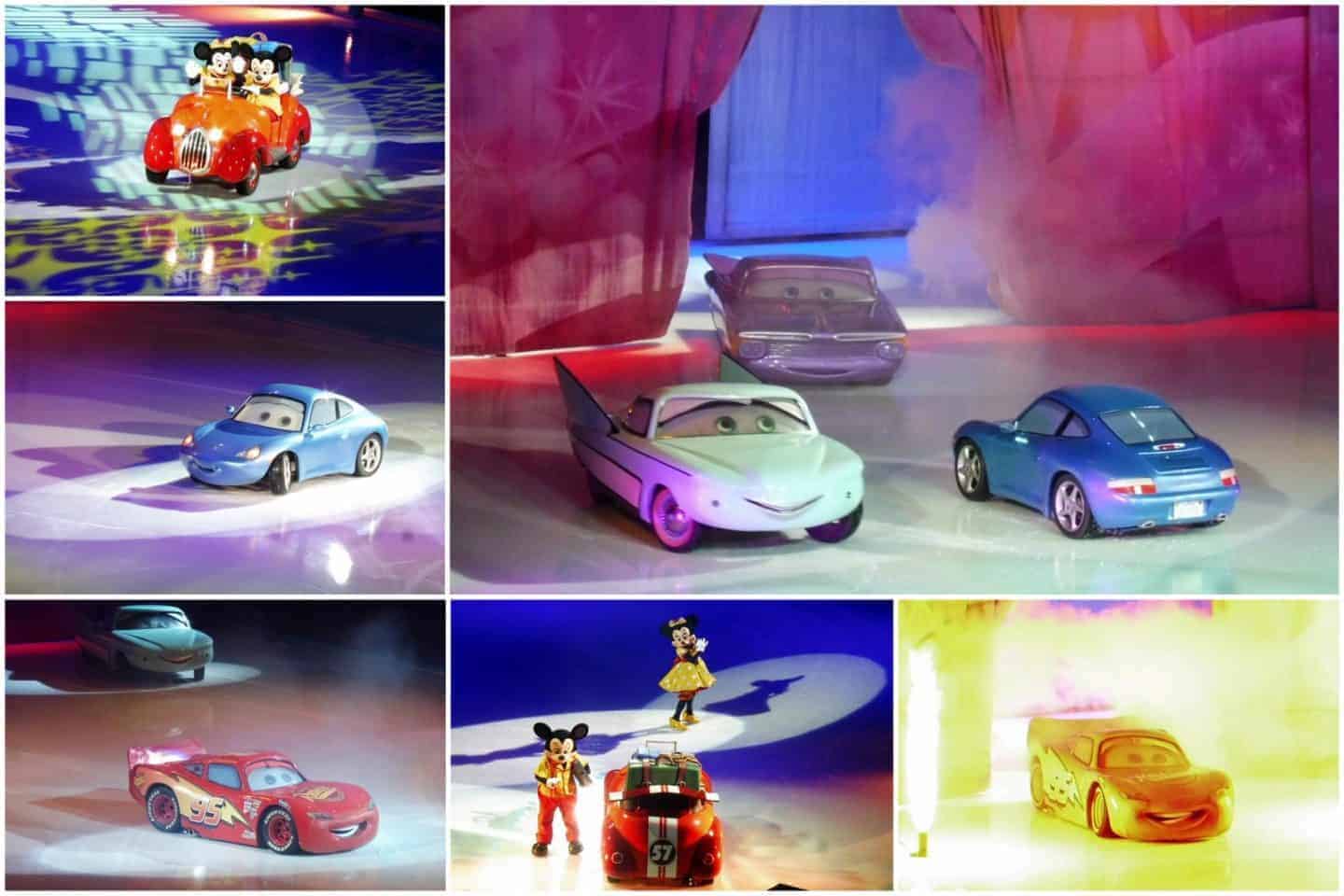 Despite seeing Cars on the ice before it still amazes me to watch them gliding across the ice as if it's the most normal thing in the world. The Cars are perfect replicas of those from the movies with my soft spots being for Mater and Lightning McQueen. Albie was especially excited to see Lightning coming through the curtains with all the pyrotechnics going wild.
In this section of the show, Mickey and Minnie Mouse have packed their bags and are heading off on their holidays when their car breaks down. They leave the car and go in search of help but when they are gone, the Cars crew arrive and take Mickey's car to work their magic. At the end of the show, Mickey's car comes back, not only working but having had a 'Cars style' makeover and looking super cool ready to hit the road.
A Frozen Finale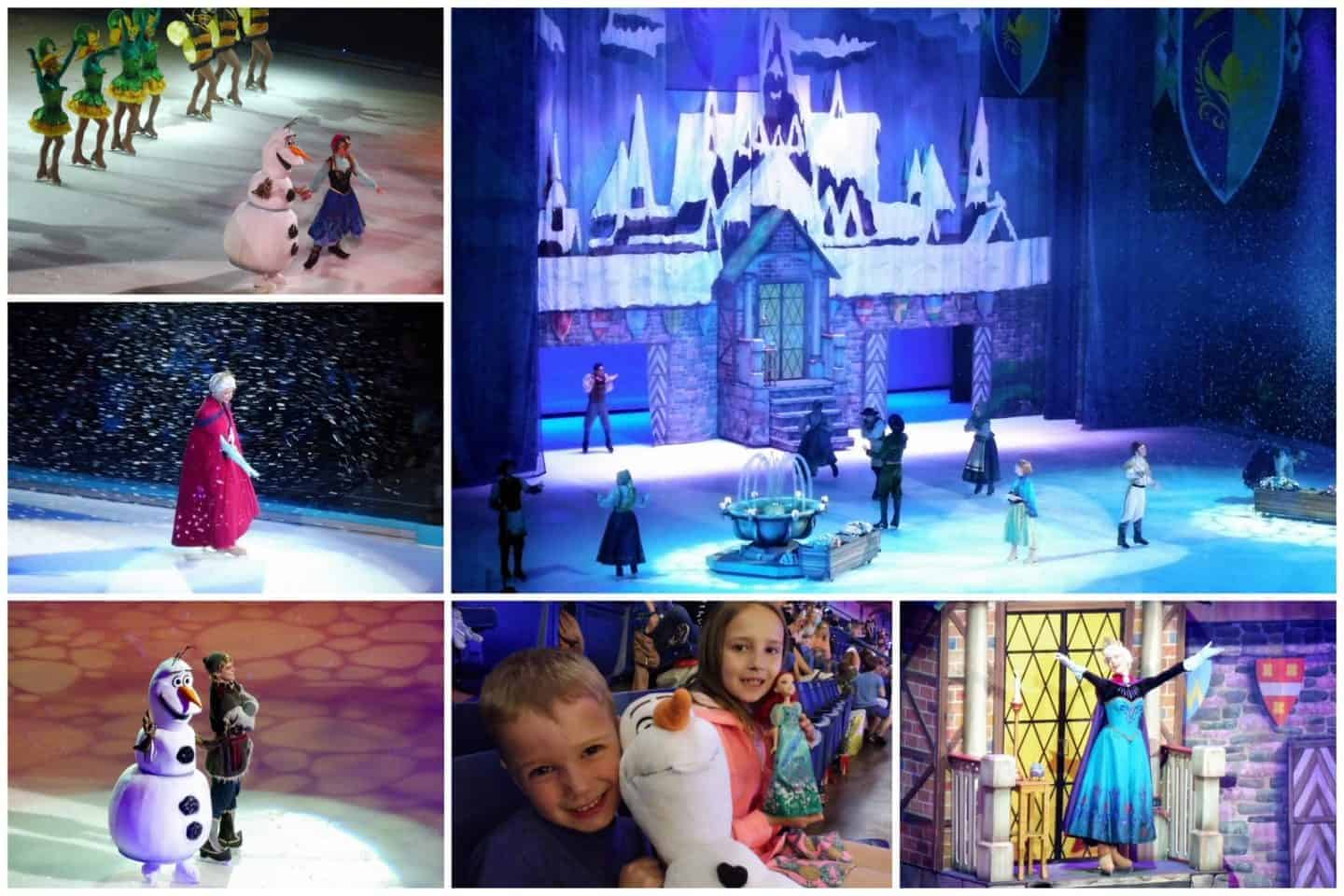 I think Frozen will always be a firm favourite amongst Disney fans so it stands to reason that the show should end on a high note with a grand Frozen Finale. Albie came prepared to bring his beloved Olaf with him. The story begins in the beautiful town of Arendelle with the townsfolk in the square and Anna singing, then Elsa appears on the steps of the Castle giving the order to open up the gates.
Because of time constraints, it is obviously an abridged version of the story with some of the characters removed, most notably Sven, much to the children's' disappointment. We were still treated to Olaf's Summer performance which made us all very happy though Albie was worried that Olaf might not see that he had brought his Olaf to see him, I assured him that since Olaf was a magic snowman he would have known that he was there and this seemed to allay his worries.
Follow Disney on Ice
Sadly, the show is almost at its end for this years tour but have no fear it will be back and will no doubt be bigger and better once again. To keep informed follow Disney on Ice on social media to avoid disappointment.