Record your #PassAroundTheWorld video to win great prizes . . .
Today I want to share with you a very short but sweet video that Daddy and two of our Beans have filmed as part of the Pass Around The World campaign being hosted by Allianz. The aim of the campaign is to get as many families as possible to record their own Rugby pass and upload it to passaroundtheworld.com where it will then be linked together with all the other entries to create one great big Pass Around The World. Once you have uploaded your video, you will be entered into a draw to win great prizes from £150 Ticketmaster voucher to spend on any event, anywhere in the world as well as exclusive Saracens prizes to name just a few.
I have to hold my hands up now and say that our video isn't quite the one we had planned. Rugby is a shared passion between Daddy and Curly, earlier this year they went to Wembley to watch Saracens vs Harlequins with Hubby's sister, Auntie E as a special treat for Daddy's 40th Birthday. They had an amazing day out and it is one which Curly talked about for months afterwards!!!! We had hoped to record a pass between Daddy and Curly then onto Little Bean, Beanie Boy and with any luck Jelly Bean BUT best laid plans and all that . . .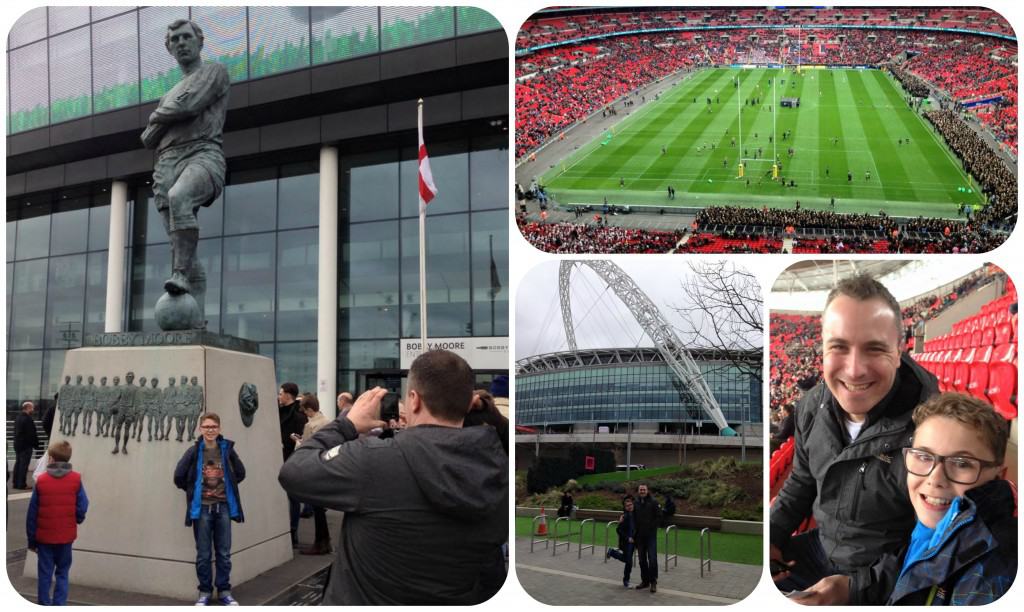 When Curly was last here we were so busy catching up with him that we completely forgot to record the video and since then Curly has been back at his Mum's house. We tried to record the video a couple of times with Jelly Bean in it but he hasn't quite mastered catching a ball yet and when he does get it he runs away so he had to become part of the film crew and remain off screen whilst the others did their 'thang'. It only took a few seconds to record but the set-up for it created many laughs and required Daddy, Little Bean and Beanie Boy to work as a team, it was great to see them working together rather than falling out. Maybe we need to organise more activities like this. We love our #FamilyFilmNights but I'm starting to think that perhaps a #FamilySportsNight could be a new one to add to the agenda for a bit of family togetherness, team building and a little bit of healthy competition thrown in for good measure. What sporting activities do you do as a family?
So what are you waiting for? Grab your smartphones, your Go Pros, your Camcorders or whatever else you have available and get those passes recorded and uploaded. Who knows, maybe in just a few months time you will be sitting at the side of the pitch at your favourite match or singing along and clapping your hands at the gig of your dreams. What have you got to lose?