Quinny Zapp Xtra Q&A
This is our third month as QuinnyCasters for the Quinny Zapp Xtra. For our third assignment, we have been tasked with getting our thoughts out there, writing reviews on as many forums as we can and being as creative as possible. For this assignment I have joined forces with Jenny Kearney from The Gingerbread House for a Question & Answer session, this what Jenny thinks of the Quinny Zapp Xtra.
Over to Jenny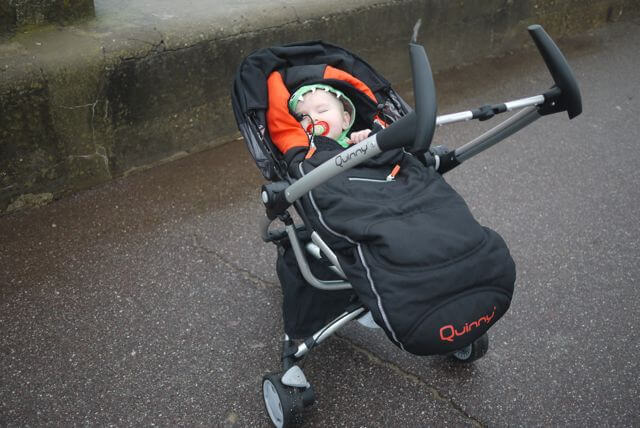 Describe the Quinny Zapp Xtra in three words
Lightweight, smooth, sleek
Marks out of ten?
7/10
What's your favourite feature?
I love the fact it's forward and parent facing. At the moment I want to be able to see and talk to my son but I can imagine when he's older he'll want to be facing out.
What could be improved?
I found the hood quite flimsy. It never stays up when we're moving!
Is it easy to assemble?
It is really simple to put together. It comes in two parts so is quite easy to store at home or in the car. I love the fact the chassis folds down and is easy to carry. It comes with adapters for the car seat or Zapp Xtra chair – so you need to remember to have all the bits with you when needed!
Do you consider the Quinny Zapp Xtra value for money?
Yes, the price reflects that it is a lightweight stroller which can be used from birth (with a Maxi-Cosi car seat). It is the simplest stroller in the Quinny range with few accessories but good value for money.
Would you recommend to a friend?
I would definitely recommend the Zapp Xtra to friends. As we live in London it really lives up to its' name. It's easy to use whilst out and about shopping, going to the park, swimming pool or baby group. I've also used it on the bus and tube without any problems.
Jenny's Background
I'm a first-time mum to Edward who is 9 months. We've used a Bugaboo Cameleon since he was born which I love, although I never really enjoyed using the bassinet at it felt so big. It's fully customisable, easy to buy accessories for and lovely to push around town. The Zapp Xtra is completely different and I use it for shorter journeys out and about and when we visit family for the weekend.