During the Summer holidays I received a very exciting email asking if I would like to be a #PlaymobilPlayologist for the second year running and naturally, the Beans were delighted! Towards the end of my first year as a #PlaymobilPlayologist I was invited down to London for the day with the famiy for a very special event being held at Soho Fire Station to celebrate 150 Years of the London Fire Brigade. You can read all about our day here. For my first assignment this year I received the Playmobil Fire Chief's Car with Light and Sound.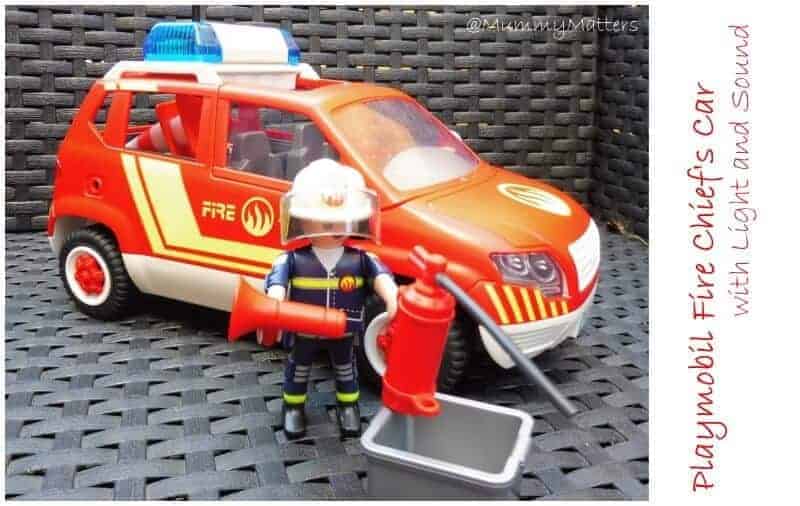 Unsurprisingly, that day at Soho Fire Station really fired up (no pun intended) the Beans' imaginations and enthusiasm for the Fire Service so there has been much role play over the Summer which included the use of the garden hose during the two weeks we were actually at home. The arrival of the Playmobil Fire Chief's car was a very welcome one. Playmobil, a top manufacturer within preschool make toys which are great for capturing young children's imaginations and incorporating real life within their playtime.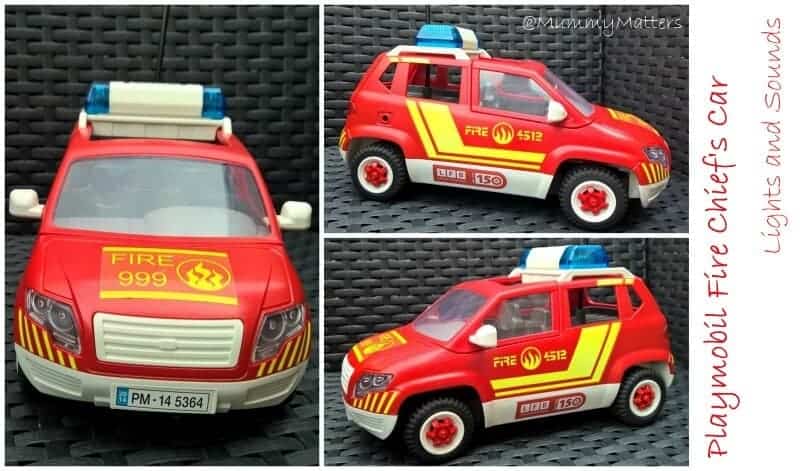 Anyway, thanks to all of our activities over the Summer and me being completely disorganised I've managed to delete the video of Beanie Boy building the Fire Car BEFORE I had downloaded it.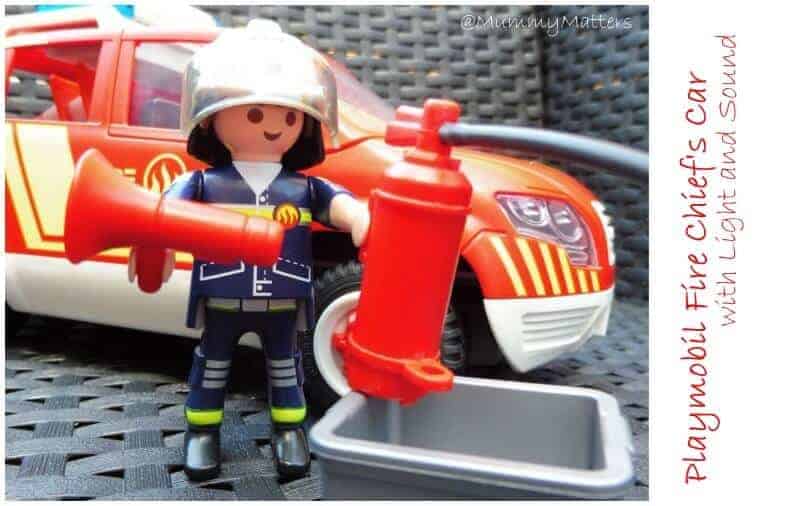 What I can tell you is that Beanie Boy found the car very easy to build by himself with just a little supervision from me. I actually struggled to get the tyres onto the wheels and then HE showed me how to do it. Don't you just hate it when they do that?! The main body of the car comes already built, you need to add the rear boot lid, the wheels, the light and sound section on the roof of the car and the accessories; cones, fire extinguisher, loudspeaker, walkie talkie and other accessories including the Fire Chief himself.
Unsurprisingly the Beans all love the light and sound function; you can have just lights flashing, just the siren or the flashing lights and siren together. It has had been looking out of the window on a number of occasions to see what the emergency is.
Testament to the built quality of Playmobil, I was tidying up the toys which had been left in my bedroom for the hundredth time. I'm not sure why they always migrate to my room and I accidentally dropped the car all the way down the stairs. I had one of those 'hand over eyes' moments fully expecting to find it broken at the bottom of the stairs but instead it still fully intact, a toy truly built for heavy-handed pre-schoolers (or clumsy Mums).
DISCLAIMER: We received the Playmobil Fire Chief's Car free of charge as part of my role as a #PlaymobilPlayologist  All words, images and opinions are my own and may not be copied without my permission. I have not been instructed what to write.