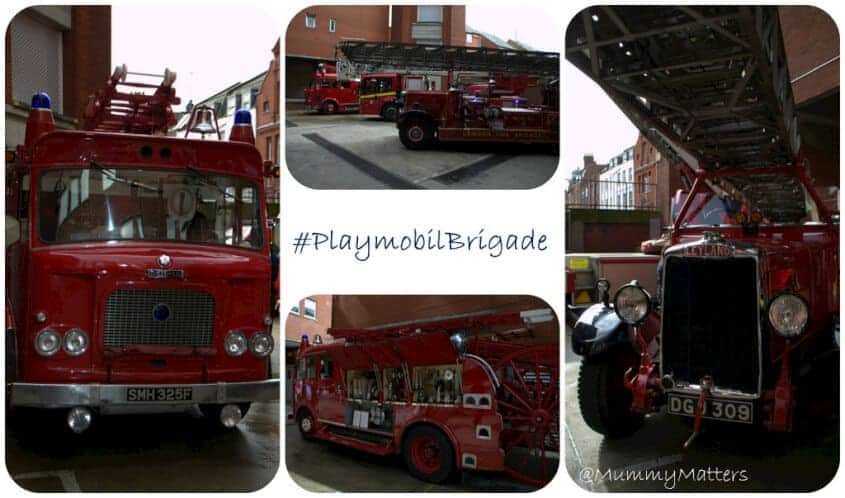 During the Easter holidays we were invited to a very special event at Soho Fire Station. They were hosting a party to celebrate 150 years of the London Fire Brigade together with Playmobil and the local Chinese community.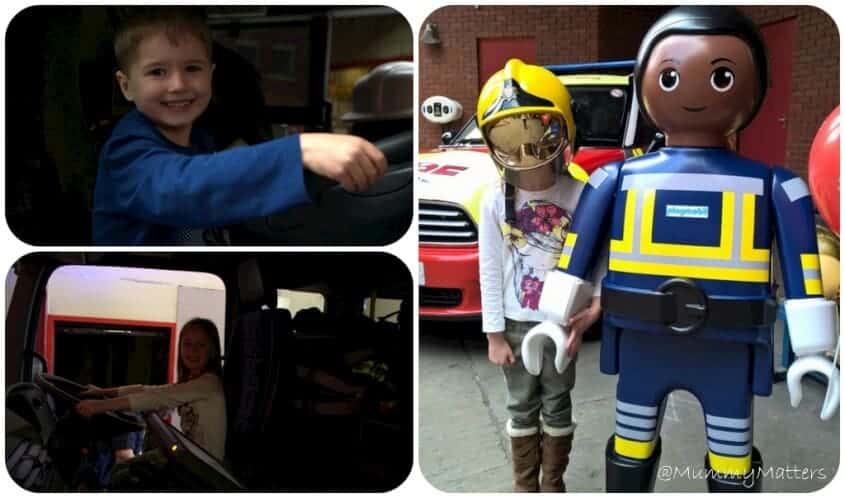 The event was held over two days with the first day being a special VIP event and was very well attended by members of the press, competition winners and a few Celebrities with their families.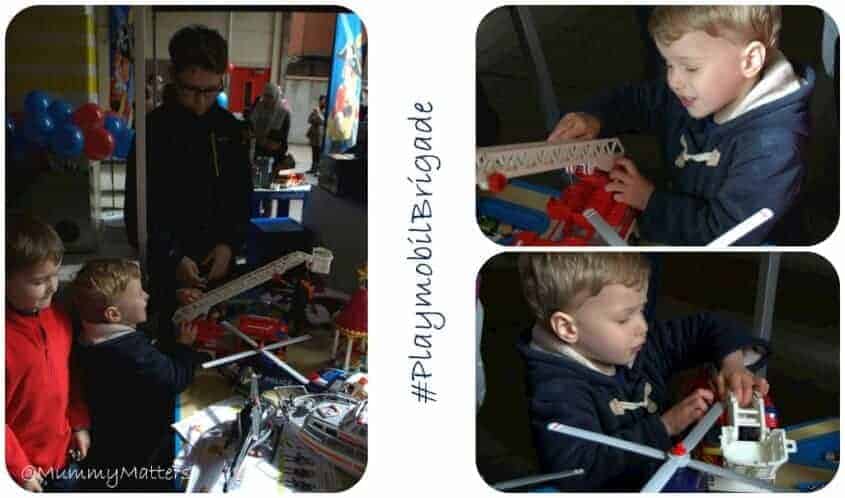 No sooner had we arrived at the station than Jelly Bean succumbed to the pull of the Playmobil toy table. I would like to say that he played nicely with the other children, but in all honesty they all found it difficult to share with so many attractive toys to play with. Naturally they all wanted to play with the Fire Engine but with a bit of gentle persuasion we finally managed to find each child a toy to play with that didn't need grappling from someone else. Even at the age of 14 Curly is still a fan of Playmobil, he's a bit like Peter Pan, we will never be able to take the boy out of that one, he was in his element 'looking after' his little brother.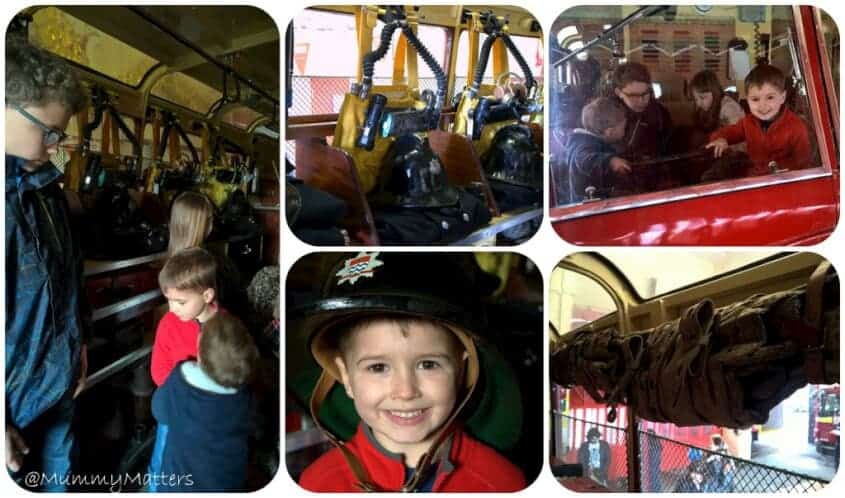 We had the opportunity to check out some of the vintage Fire Engines from days gone by and the Beans impressed me by asking lots of questions, their confidence never fails to amaze me. Beanie Boy was particularly excited when I explained to him that my Grandad used to be a Fire Officer, we worked out the timeline that he would have been operational and the Fireman said he believes that my Grandad would have worn a helmet just like the one Beanie Boy is modelling here.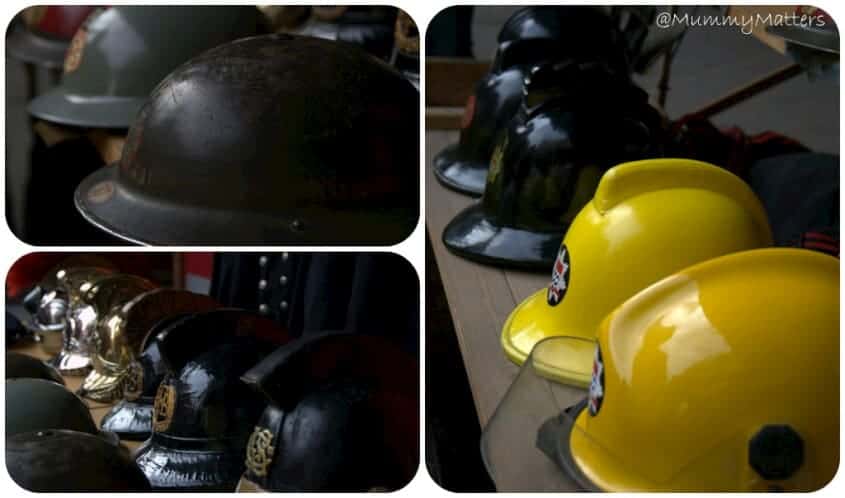 Seeing all of the old helmets on display, it was quite surprising to see how much they had changed over the years. Little tweaks and additions here and there as they evolved over time.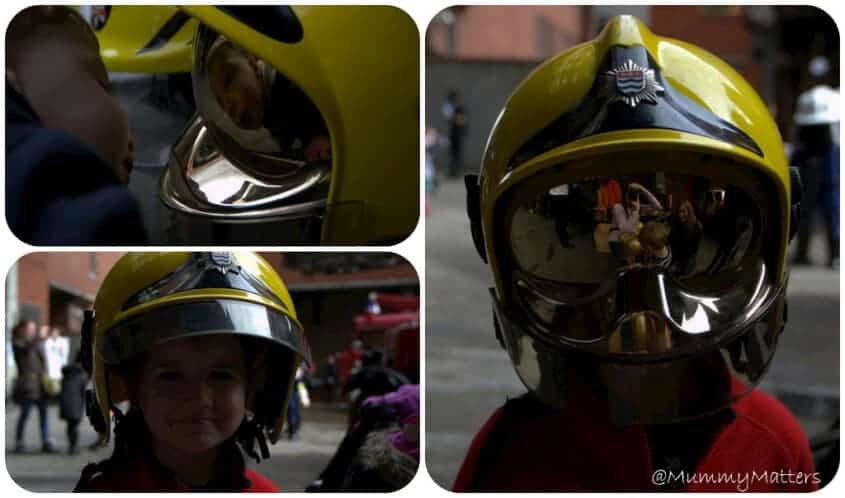 Beanie Boy was very excited by the new look Fireman's Helmet and said that if he could choose one, he would have this one (nothing to do with the fact it looks like Darth Vadar I'm sure!!!)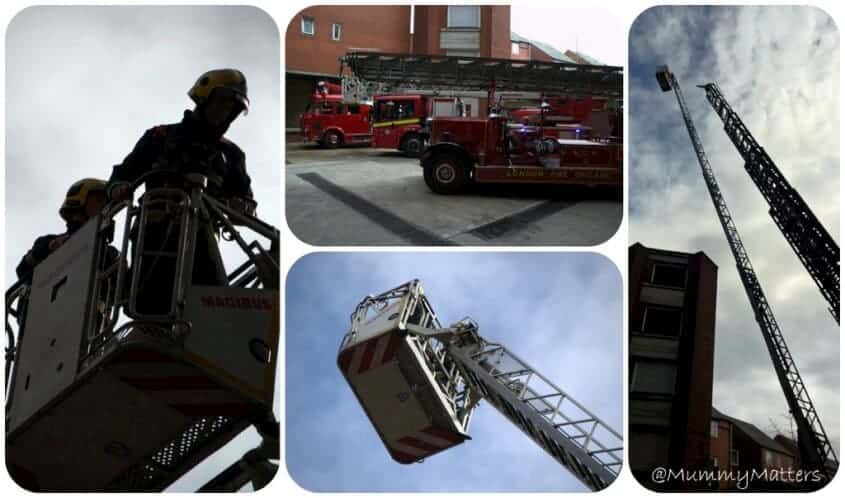 The event was so well organised, with lots to see and do. They gave us a demonstration of the telescopic ladders on the 1937 Leyland Fire Engine with the 101ft Turntable Ladder and one of their current engines with a ladder which can extend to 8 floors. It was impressive to see how quick they both moved. When I asked Jelly Bean if he knew what they were doing, he said "they go up like that to take the people out of the windows" at this point I was beaming with pride that he understood what they were doing. Then he carried on " . . . and then they bring them back down and put them on the train so they don't have to walk down the stairs". Ok, so perhaps I need to give him a little more explanation on this topic!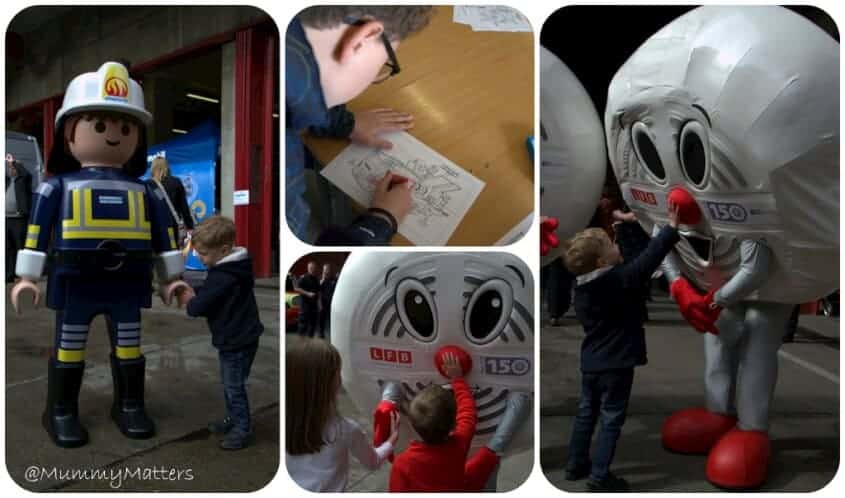 The event was very well geared towards their younger visitors with a colouring competition, large Playmobil figures (which JB) now wants at home. They could decorate their own Fireman biscuits and interact with walking Smoke Alarms. Jelly Bean was particularly taken with the walking smoke alarms who were encouraging all of the children to keep pushing their 'button' nose. A really simple reminder to keep testing your smoke alarm!! Since we have been home, Jelly Bean tells me to "press his nose then".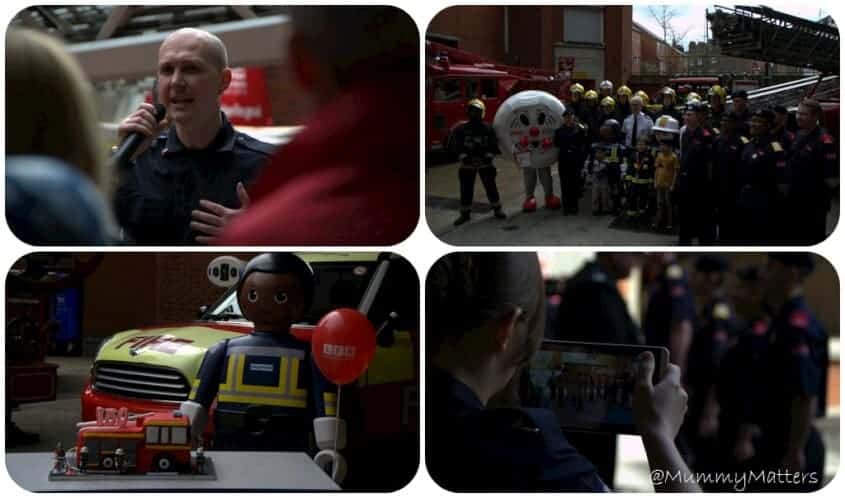 The Crew gave heart-warming speeches with anecdotes to make their audience laugh. They shows us how they do a drill and receive inspection from their Brigade Manager. There was a beautiful Fire Engine Birthday cake made and presented by Great British Bake Off star and Firefighter, Mat Riley.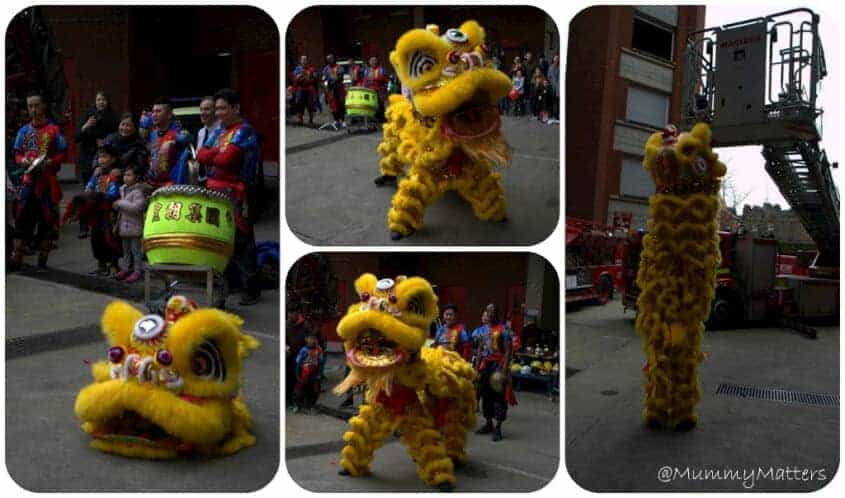 Based in the heart of the Chinese Community of Soho, it was fitting that they were invited to join in the celebrations and put on a spectacular Lion Dance which is traditionally performed at Chinese New Year to bring good luck. As the Lion moves around he looks for green vegetables in which is hidden a red pack of money. In this case the lettuce contained a red Chinese scroll to bestow good luck on the Fire Station and Crew. The Lettuce was hung from the ladder of the Fire Engine and when the Lion found it, he ate the lettuce and scattered the leaves to symbolize a fresh start and the spreading of good luck before presenting the crew with the red scroll.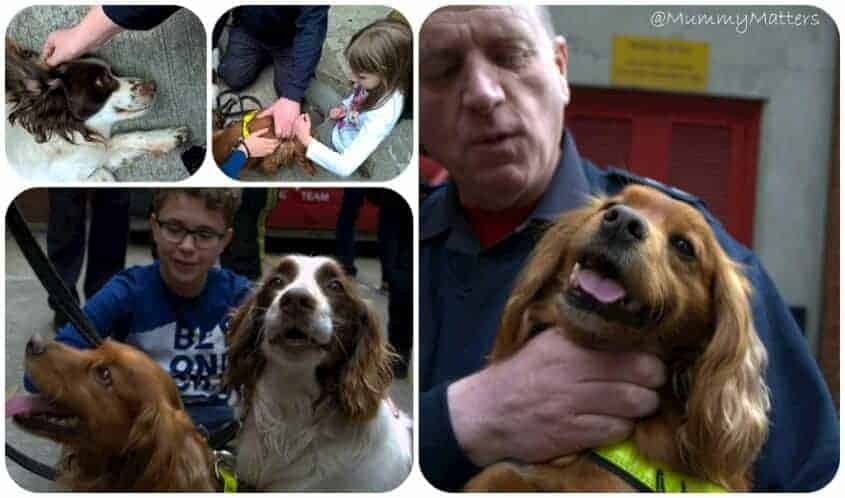 We finished our visit to Soho Fire Station meeting Fire Dogs Roscoe and Murphy and their handler. Now if I could have snuck out of the station with these little guys I would have done, they were incredibly friendly and loving, they just lapped up the attention being lavished upon them. When Curly and Little Bean sat on the floor to fuss them, the dogs sat on their knees and/or feet to ensure they wouldn't be going anywhere for the immediate future. Speaking to their handler, he said that they are used after a Fire has been put out to help the investigation team to decipher whether accelerants have been used. Their senses are so well-honed they can find traces of scent weeks after an event. To protect their paws they have to wear specially made shoes. Being Spaniels, they are working dogs who don't know how to stop working so they are always ready to go to the next job. Unsurprisingly, the next question I was asked by the Beans was "can we have a dog?".
I guess all that is left to say is Happy Birthday London Fire Brigade, keep up the hard work and thank you to everyone involved in making the event one to remember x