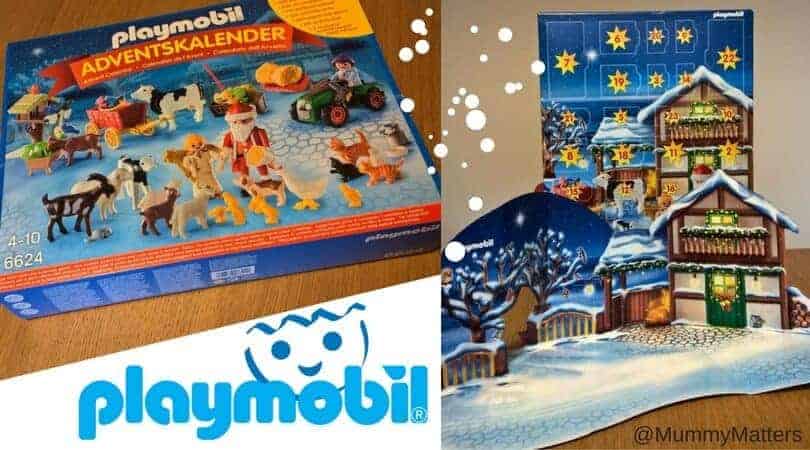 Playmobil Christmas on the Farm Advent Calendar
With December and the yuletide period within touching distance it's time to start to think about the Christmas countdown for the little ones. In my Advent Calendar days, they were paper with a picture behind each door and the excitement was knowing that each day was a step closer to Christmas. Our children have a very different Advent Calendar experience. Last year they had the Playmobil Forest Christmas Advent Calendar which they all loved and still play with today. This year Playmobil, a top manufacturer within preschool toys, have kindly sent us the Christmas on the Farm Advent Calendar and they are very excited for December to arrive so they can start opening the new Playmobil play set.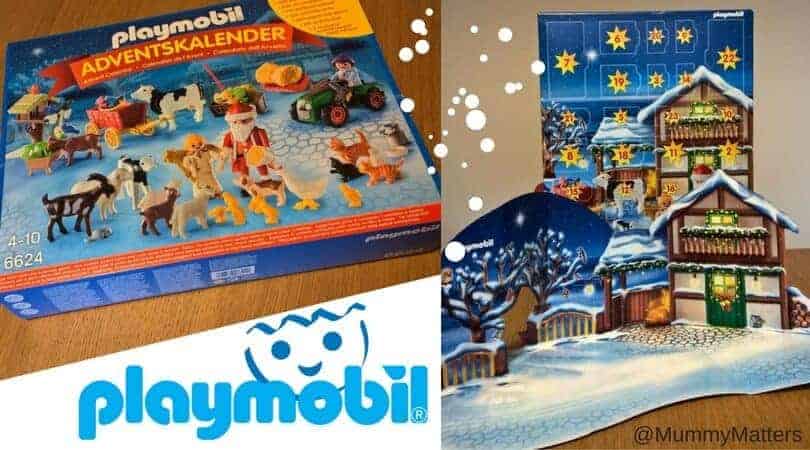 What's in the Playmobil Advent Calendar?
The Playmobil Advent Calendar comes wrapped in a cardboard sleeve and when removed reveals the large Advent Calendar box with numbered doors on the front just like other Advent Calendars. Also inside the cardboard sleeve is a plastic bag which holds the construction sheet for each day's pieces and a cardboard scene on which to place the characters and pieces as the Christmas scene builds each day.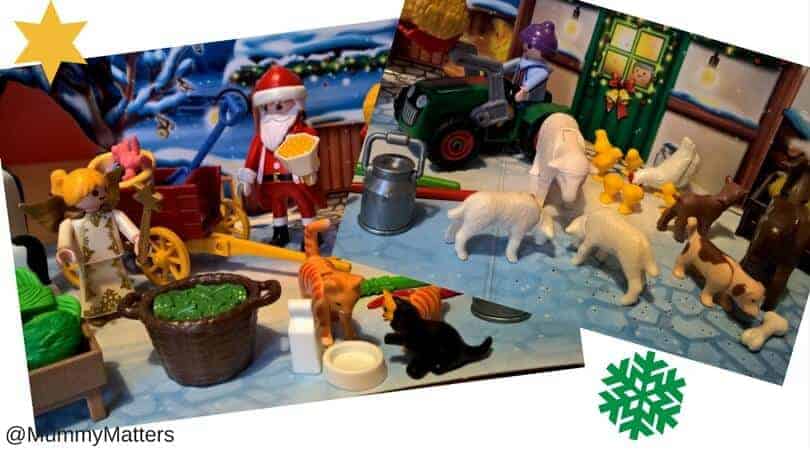 I didn't want to spoil the fun for my Beans so I carefully peeled open our calendar whilst they were at school so that I could set it up and put it away again before the 1st December. Some of the numbered doors contain pieces which are fully formed and ready to stand on the Christmas scene whilst others are in small plastic bags and need to be built first. I built the pieces and then took them apart again after taking photographs so they get the fun of building them too. I can't have all the fun now can I?!
It's a busy Christmas on the Farm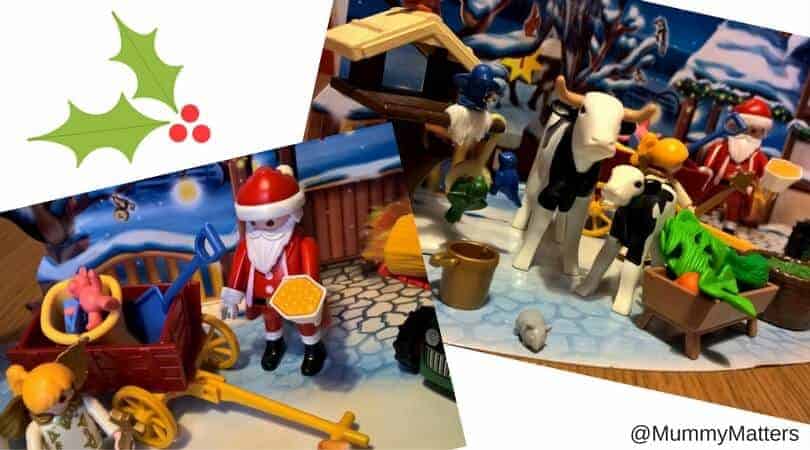 It may be Christmas but down on the farm the animals still need feeding and caring for so Santa and the Angel have come along to help out as well as deliver presents. There is every animal you would expect to see on the farm from cows, sheep and goats to a dog, cats, kittens, chickens and birds. There's even a teeny tiny mouse!
Finally the scene is set for Christmas to begin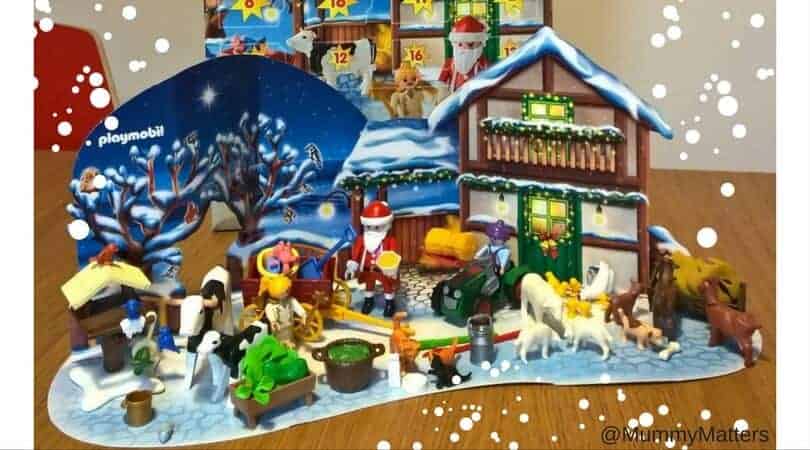 When all of the doors have been opened and the pieces have been laid out on the scene then it can only mean one thing. Christmas is here!! The Playmobil Advent Calendar is a great addition to our Playmobil collection. As I mentioned previously they still play with the figures and pieces from last year's Advent Calendar and use their imagination to create their own Christmas stories and adventures. Having stayed on a Farm last year I know they will be recreating some of our fun adventures using this set.
The Playmobil Advent Calendar Range
There are 6 different Advent Calendars available in the range including; Christmas in the Forest, Christmas Room with Illuminating Tree, Fire Rescue Operation with Card Game, Dress Up Party, Christmas on the Farm and Pirate Treasure Island so there really is a Playmobil Advent Calendar for every Playmobil fan and priced at just £19.99 they are very reasonable for the size of the playset.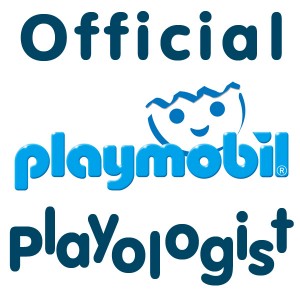 DISCLAIMER: We received our Playmobil Advent Calendar as part of our role as Playmobil Playologists. All words, images and opinions are my own and may not be copied without my permission. I have not been instructed what to write.