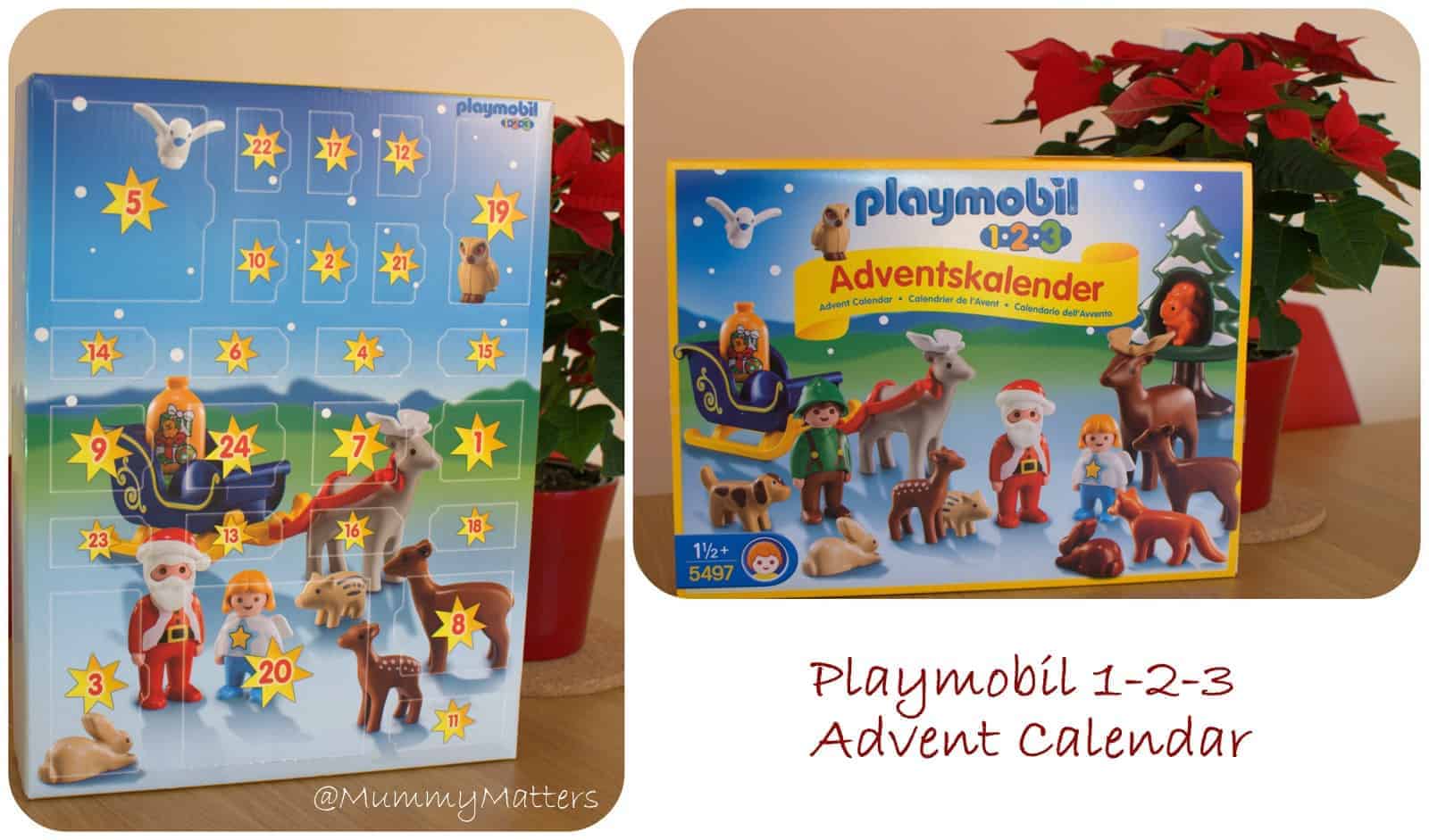 Our first Playmobil Advent Calendar – Forest Christmas
Christmas is fast-approaching and I'm already getting excited, before I know it the Advent Calendar will be out, the decorations will be up and the Christmas music will be playing. This year I am trying my hardest to be organised before December arrives because I want to really make the most of the Christmas atmosphere this year, I'm hoping to relax more with the Beans after school, to be able to cosy up with Hubby on the cold winter nights once the Beans are in bed and to get into the Christmas spirit.
I always loved Christmas as a child but since becoming a Mum it has taken on a whole new meaning, seeing the excitement on their faces and the anticipation as each day brings us closer to that special day.
In our roles as Playmobil Playologists we have been sent a Playmobil 1-2-3 Advent Calendar to review and it will be our first ever Playmobil Advent Calendar. Such a far cry from the Advent Calendars of my very young childhood when Advent Calendars were just pictures behind a door and then eventually the chocolate calendars of my teens (and twenties and thirties . . . . shhhhhh!!!).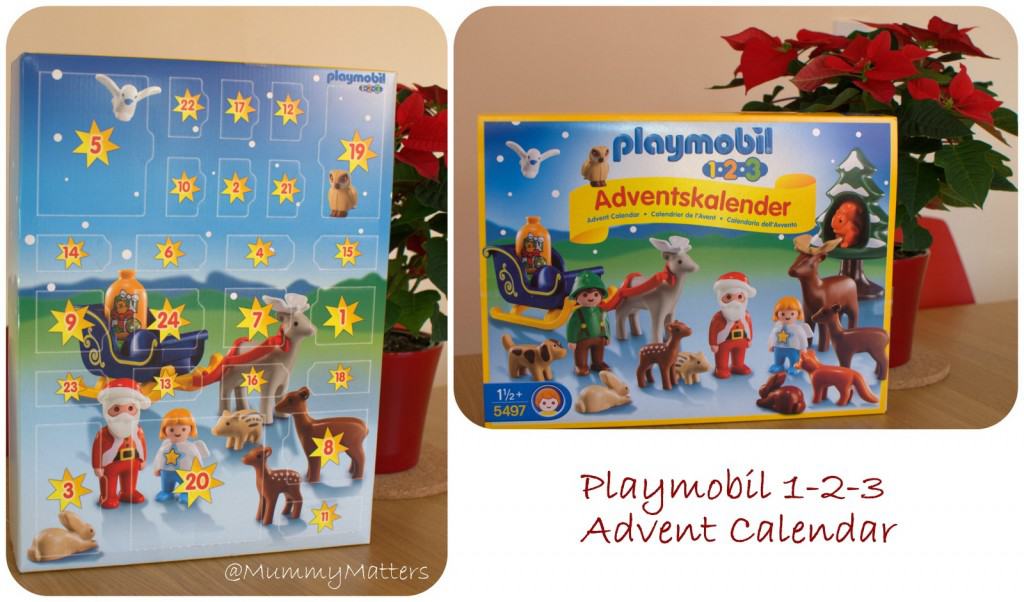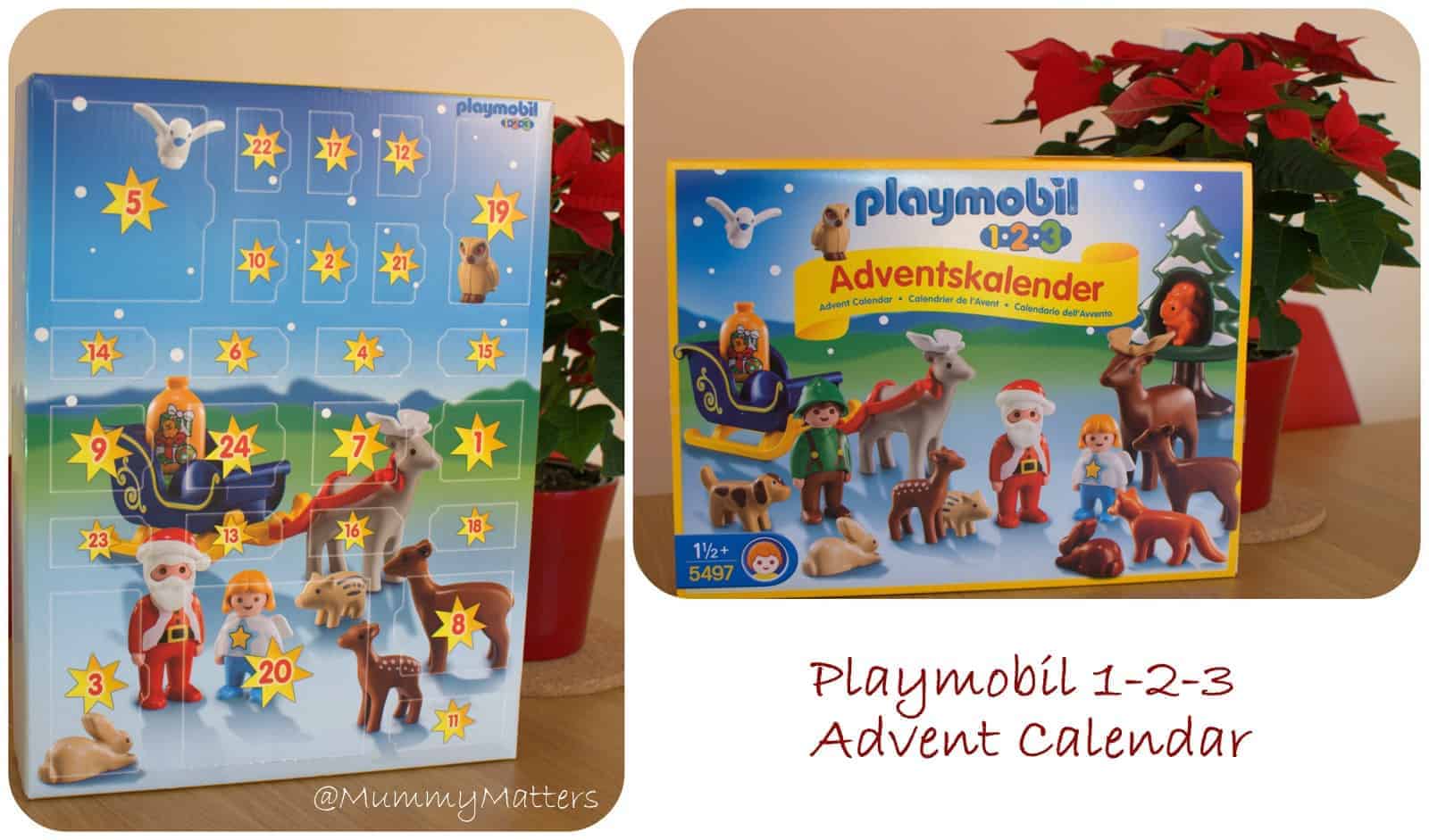 This is also the first time as a Playmobil Playologist I have taken the decision NOT to share the toy with the Beans before writing the review. I want their build up to Christmas to be special so I didn't want them to see the Calendar before 1st December. Today, whilst the Beans were out with Daddy I have very carefully peeled open the calendar and had looked at it by myself so that I could take some photographs to share with you.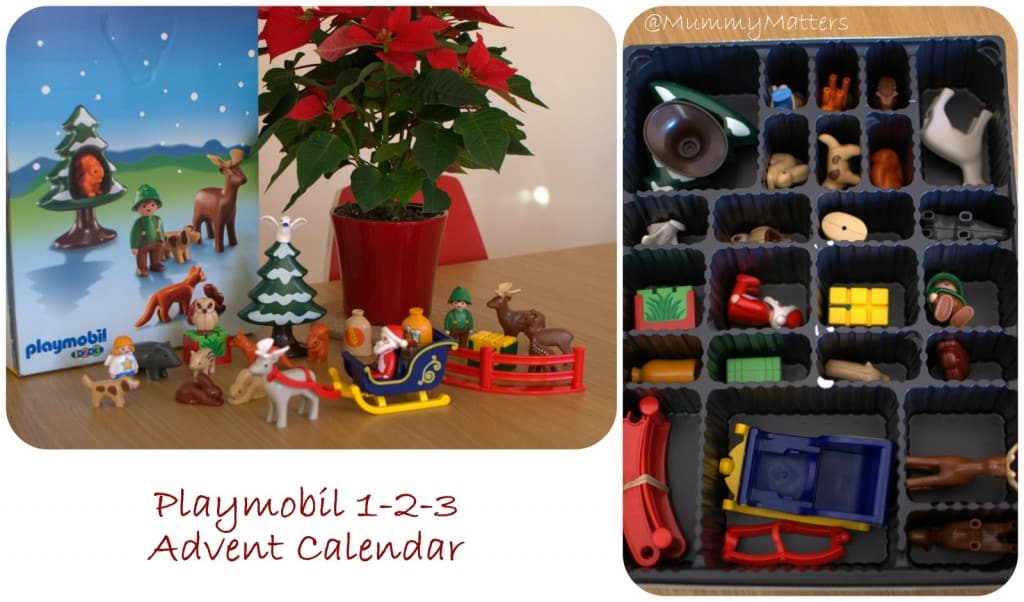 The box is very well wrapped with an outer 'sleeve' to protect the Advent Calendar and then the box for the Calendar itself is made from very sturdy multi-layered card so it's a box built to last. On one side of the box is a pretty Forest Christmas Playmobil picture and on the other are the doors to the surprises that lay behind. I have managed to open the box without touching the doors so the Beans won't know that I have already seen inside.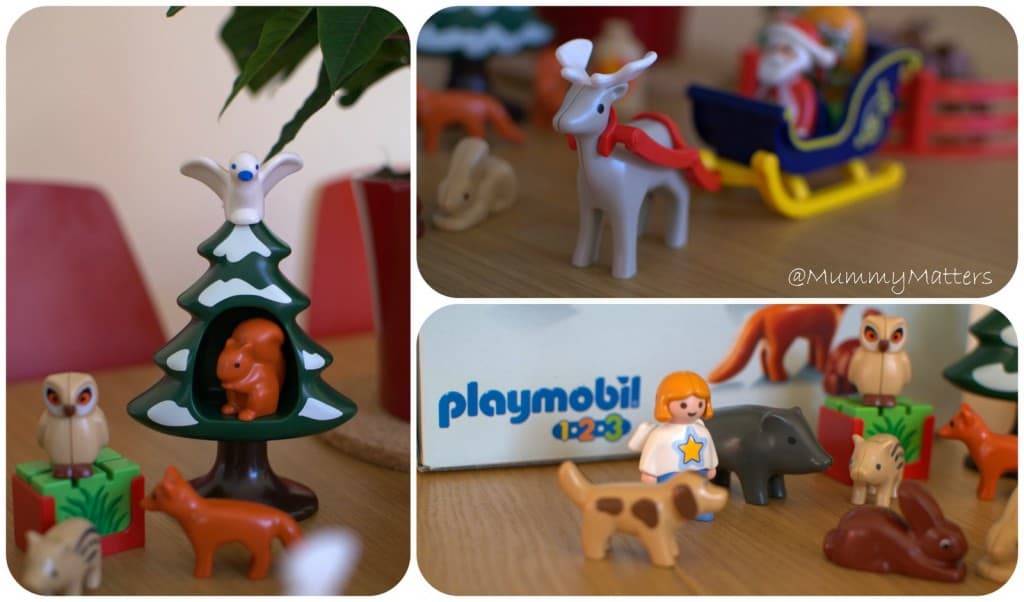 Behind each door the Beans will find on piece of Playmobil which they can then set out to form a growing Forest Christmas scene which is strong enough to be played with and enjoyed for month's to come OR can be placed back in the box ready for next Christmas to be enjoyed Christmas after Christmas. I think we will do a little of both, we will keep it out so the Beans can play but after Christmas it will be packed up and put way with the Christmas decorations until next year.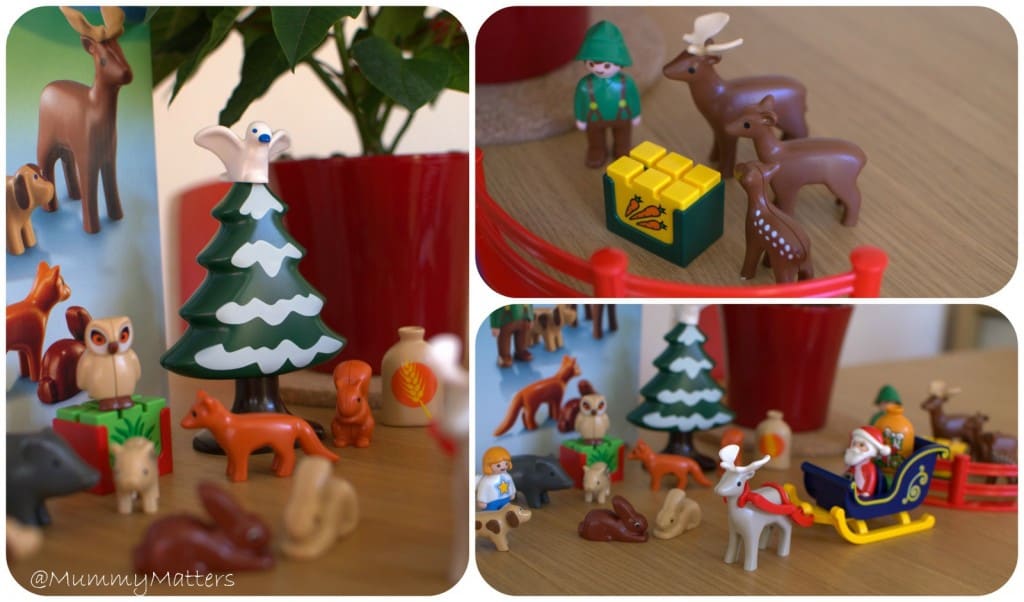 There are six different Playmobil Advent Calendars to choose from; Santa's Workshop, Christmas Room with Illuminating Tree, Unicorn Fairyland, Fire Rescue Operation, Dragon's Treasure Battle and Forest Christmas so there is something for everyone and they make a great addition to a Playmobil fan's collection.
I can't wait to see their faces when they come down on the 1st December to see their Advent Calendar.
RRP £19.99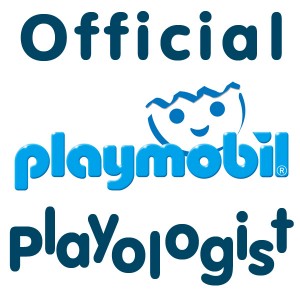 DISCLAIMER: We were sent the Playmobil Advent Calendar as part of our roles as Playmobil Playologists. All words, images and opinions are my own and may not be copied without permission.