IWM Duxford for a great family day out in Cambridgeshire
We were recently invited to visit the IWM Duxford which is situated just south of Cambridge. Hubby has been there a few times, but I had only visited once a few years ago to a Battle Proms event (which was amazing). I had always planned on going back, but weeks turned into months, and months turned into years, I just kind of 'forgot' about it. When the invitation came through, I was excited to be able to take the Beans because I knew they would love it, and I was right.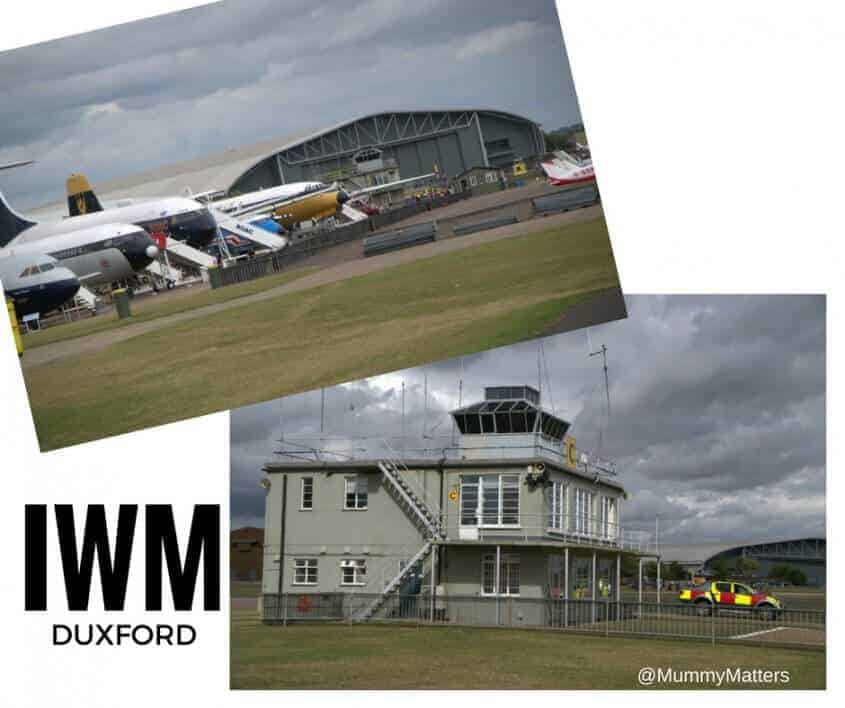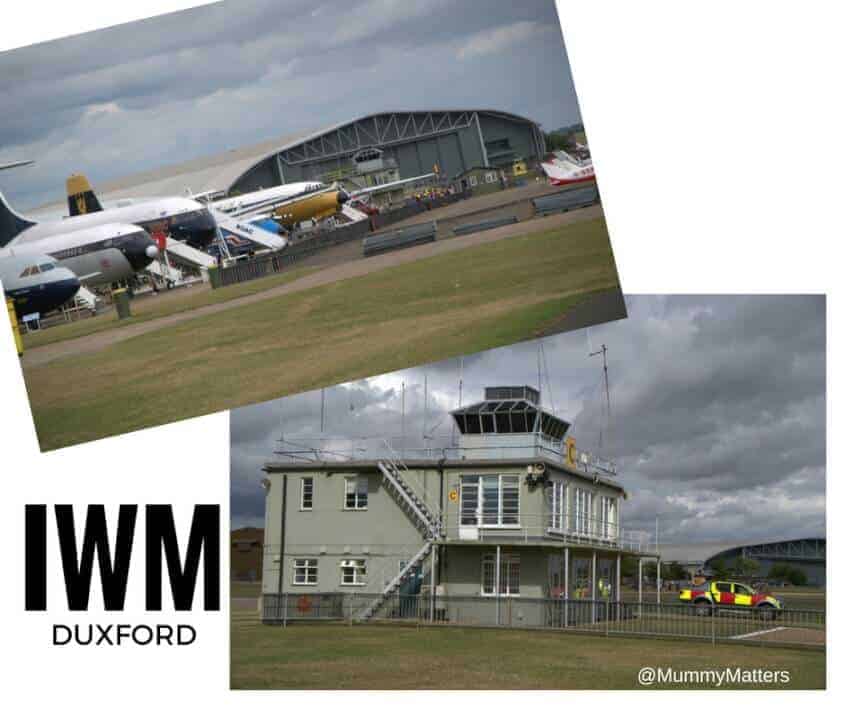 The IWM Duxford is a historic airfield and museum of aviation history where you can explore the stories of those who lived and worked at RAF Duxford. It has nine permanent exhibition areas; American Air Museum, Battle of Britain, Airspace, Flying Aircraft, Air and Sea, Conservation in Action, 1940 Operations Room, Land Warfare and Historic Duxford.
Airspace Exhibition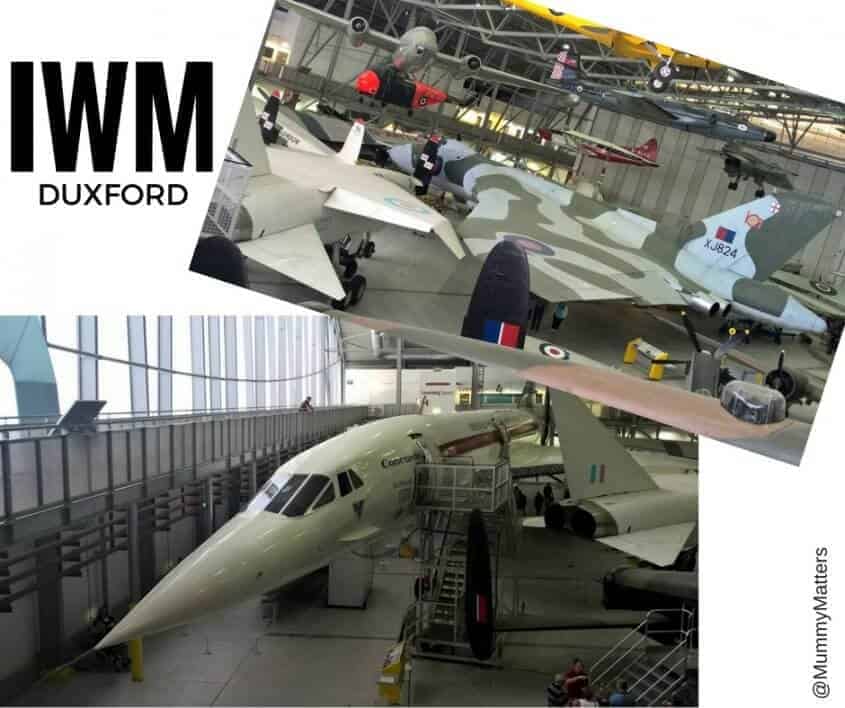 We started our Duxford journey in the Airspace Hanger, and I was completely blown away. Despite having flown on planes several times throughout my adult life, I just couldn't get over the size of some of the planes that were on display. I finally got the chance to see Concorde, and although it was possible to go inside it, we didn't get there in time, so it was already closed. One of my favourites is the Vulcan Bomber, and it was so big I could barely fit it into a photograph.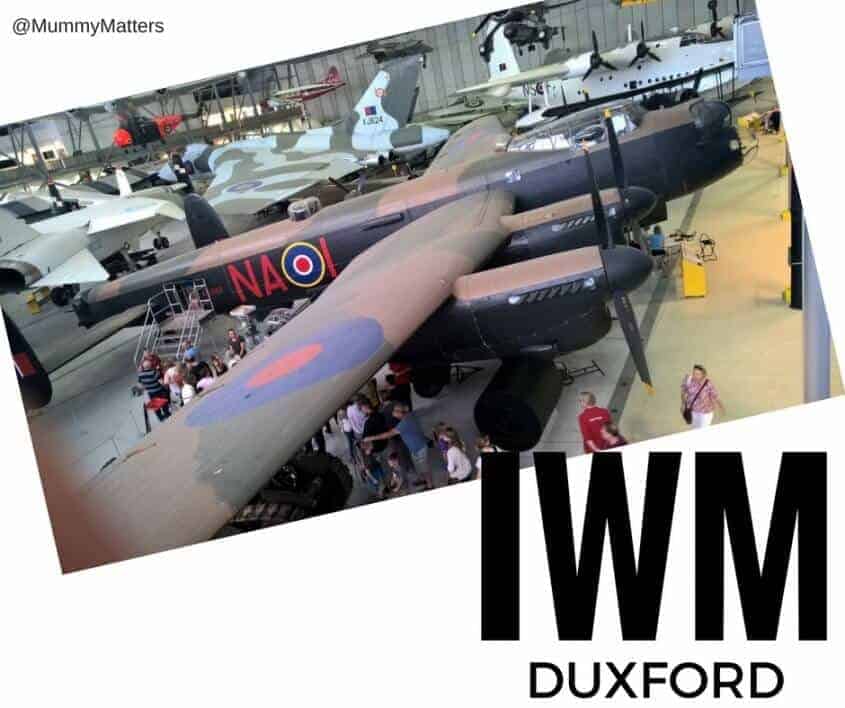 Our initial plan had been to queue up to step inside the famous Lancaster Bomber, but the queue was approximately an hour long, and with small children in tow, this didn't seem like the right time. We wanted to be able to see as much as possible during our time at Duxford, but we shall go back to see the Lancaster another time though.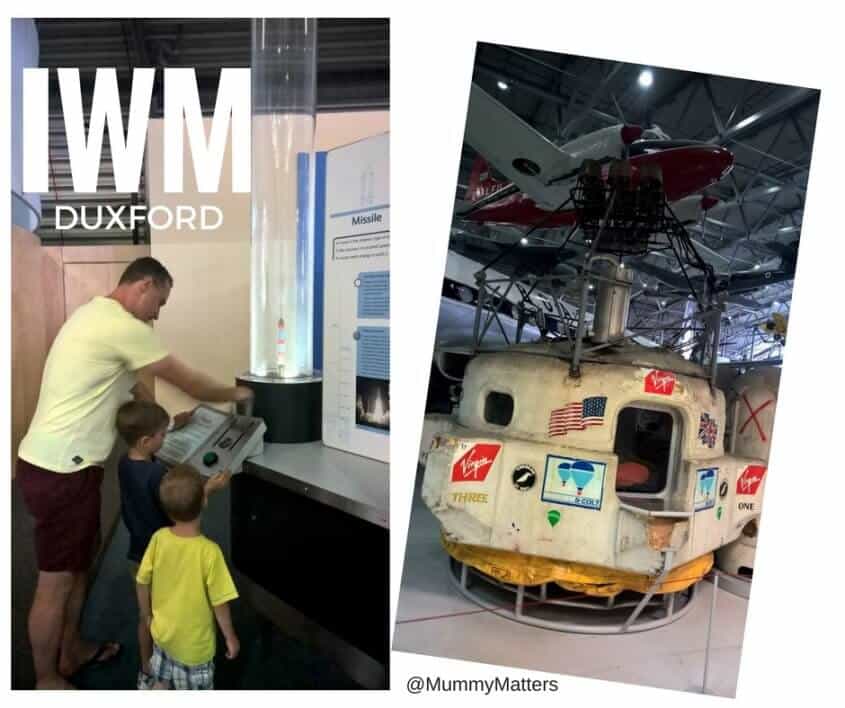 You can view the planes from the ground or via a mezzanine level, and it is here that you marvel at how on earth they have managed to squeeze all the planes inside the hanger; it must have taken some planning, that's for sure. The Beans loved this level as there were lots of fun hands-on experiments they could try to test out aerodynamics and other such experiments to learn what it takes to keep a plane in the sky.
Battle of Britain Exhibition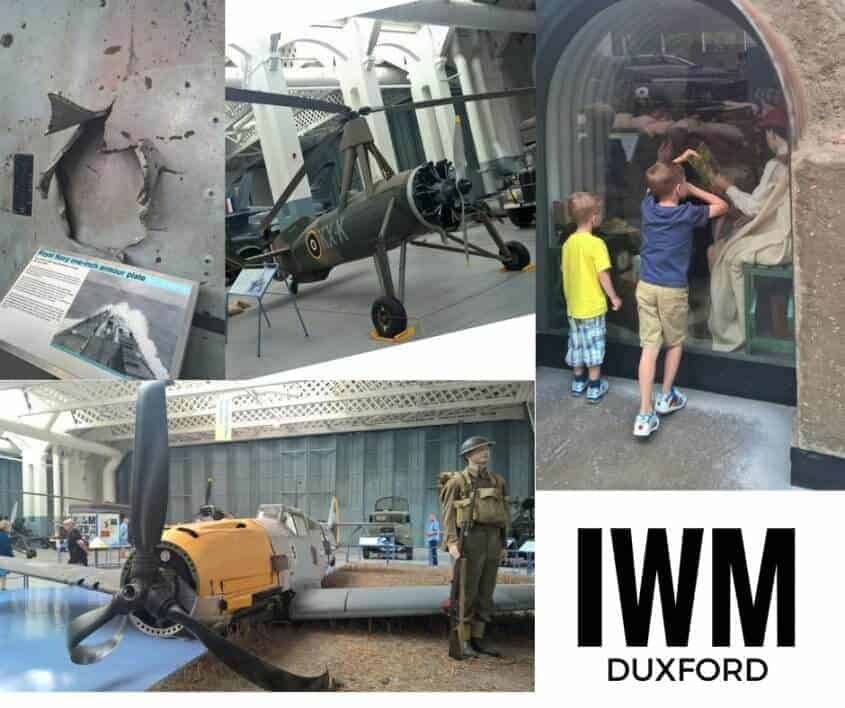 Next up, we visited the Battle of Britain exhibition, where we could get up close to Spitfires, Hurricanes and the Messerschmitt bf 109. We also saw an Anderson Shelter along with missiles and even a piece of one-inch Navy armour plate which had been blasted by shells. Being up close was quite a sobering experience; when you see them being blown apart on films, it looks like a thin piece of aluminium being ripped apart, but up close, you see just how thick the metals are.
1940s Operation Room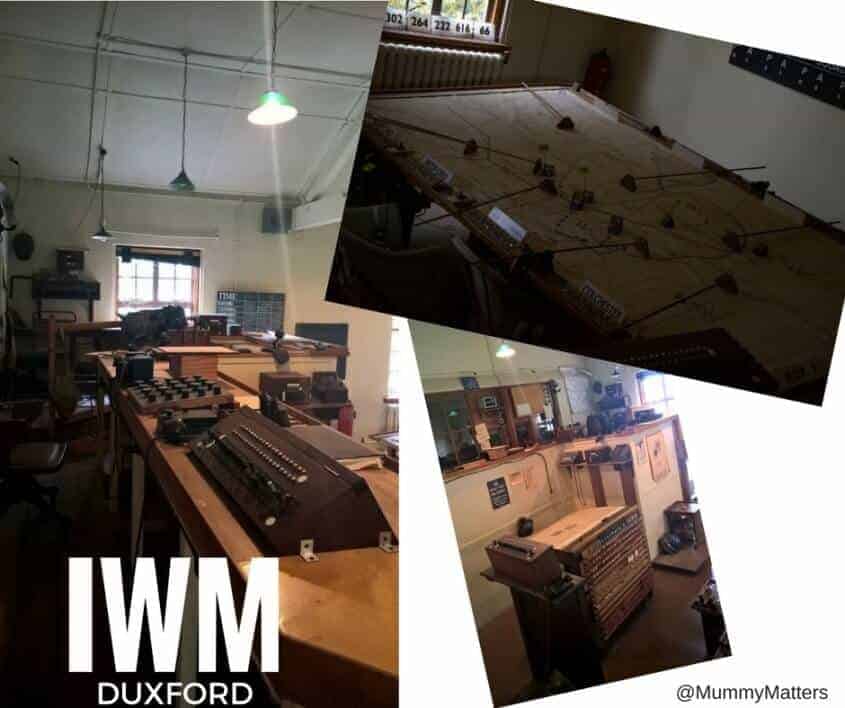 In the 1940 Operation Room, we could only begin to imagine the conversations and decisions that were made in there, the sorrow that must have been felt as planes were lost and the realisation of friends who would never be seen again.
American Air Museum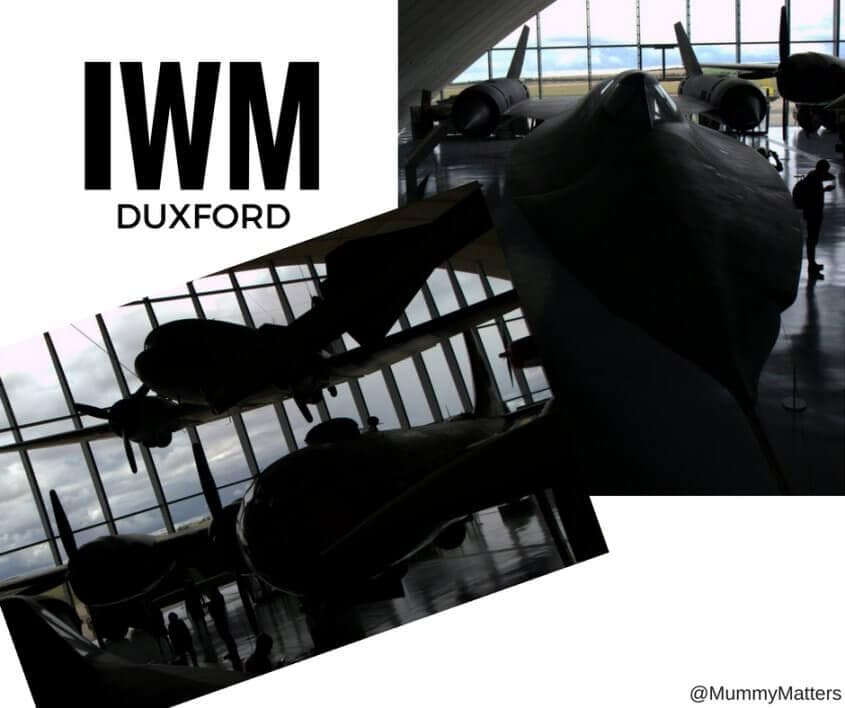 Curly is a big fan of IWM Duxford and has visited many times with his Grandparents over the years, so he could tell us all lots of interesting facts about the various exhibits we could see. He has a keen interest in WW2. Curly was eager to get us into the American Air Museum and had commented on how big the planes in there were. As we walked in, I'm sure my mouth hung open in a completely unattractive way, the first plane I laid eyes on was the Blackbird which was just amazing. I had seen pictures of it, but nothing prepared me for its sheer size.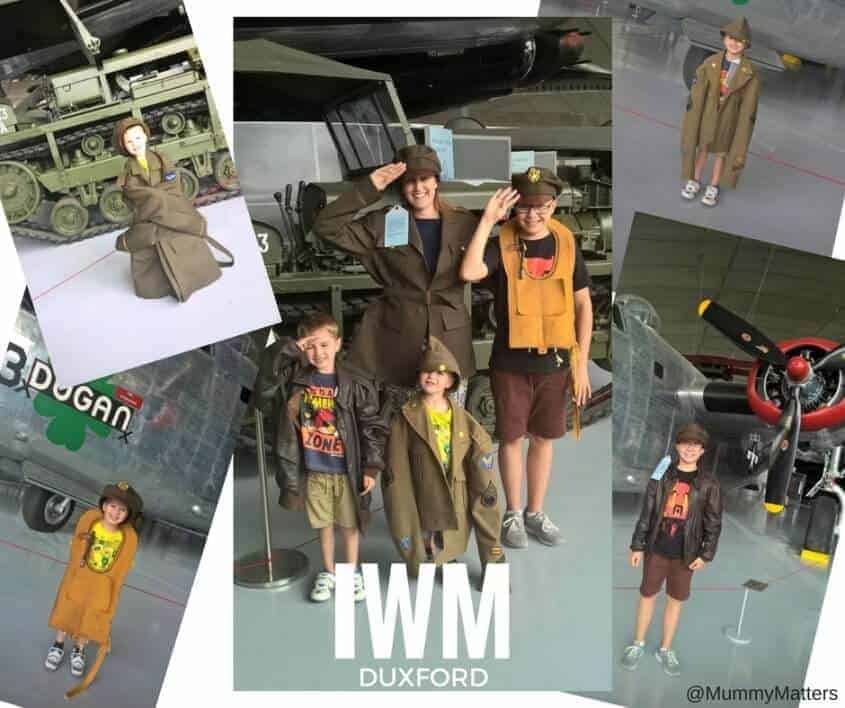 We had lots of fun trying on the different uniforms, and even though they were huge on all of us, I absolutely loved the photographs that we took of the boys. Little Bean wasn't feeling too great on the day we visited, so she stayed at home with Nanna, but she would have loved it, so we will be taking her back with us next time for sure.
Flying Aircraft and Conservation in Action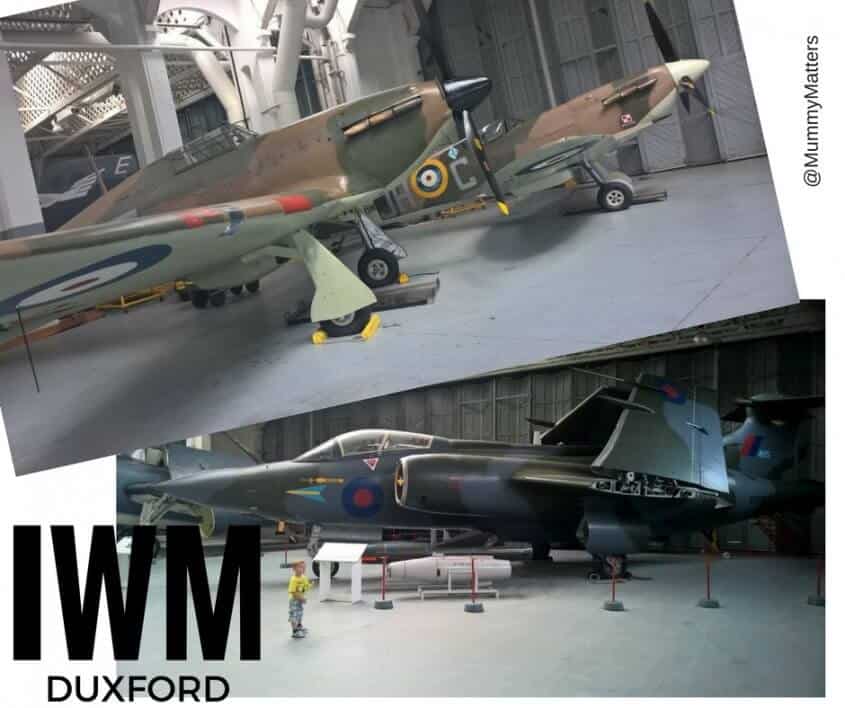 In Flying Aircraft and Conservation in Action, you could see historical Aircraft being lovingly restored to their former glory. In Air and Sea, you are taken on a journey from World War I to the present day. It is home to naval aircraft and boats that were found in the First World War, the cockpit from the most successful Japanese fighter aircraft type of the Second World War – the A6M Zero. The Air and Sea exhibition also features helicopters and naval aircraft from the 1950s, lifeboats, submarines and aircraft that served in the Falklands War.
Land Warfare Exhibition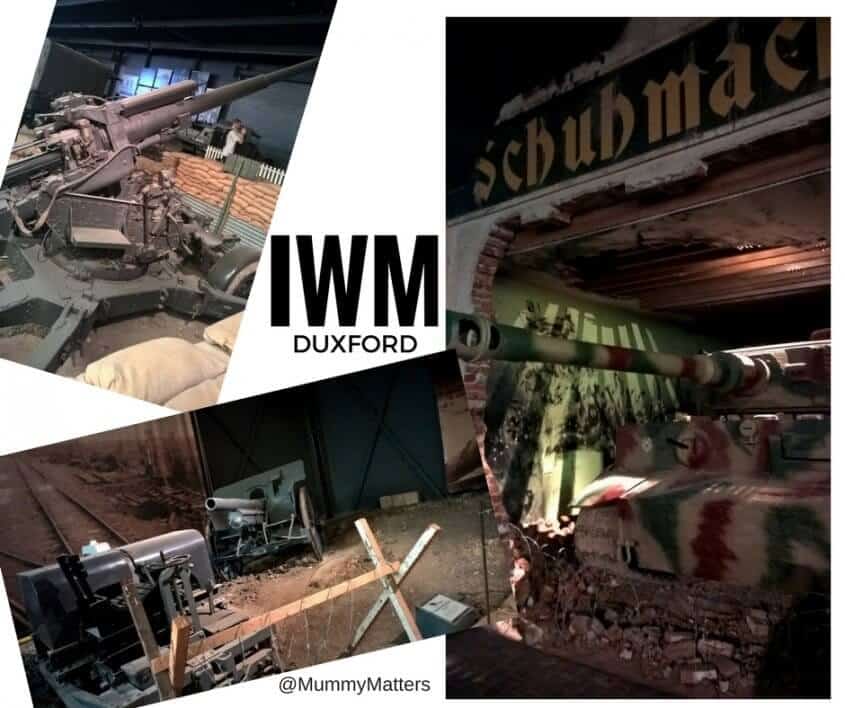 Hubby and Curly's favourite exhibition was the Land Warfare exhibition which includes The Normandy Experience. In the Land Warfare exhibition, you come face to face with tanks, guns and other military vehicles, all displayed on a themed landscape. I found this quite a chilling exhibition because it was a 'pretend' version of reality which would obviously be so much more petrifying.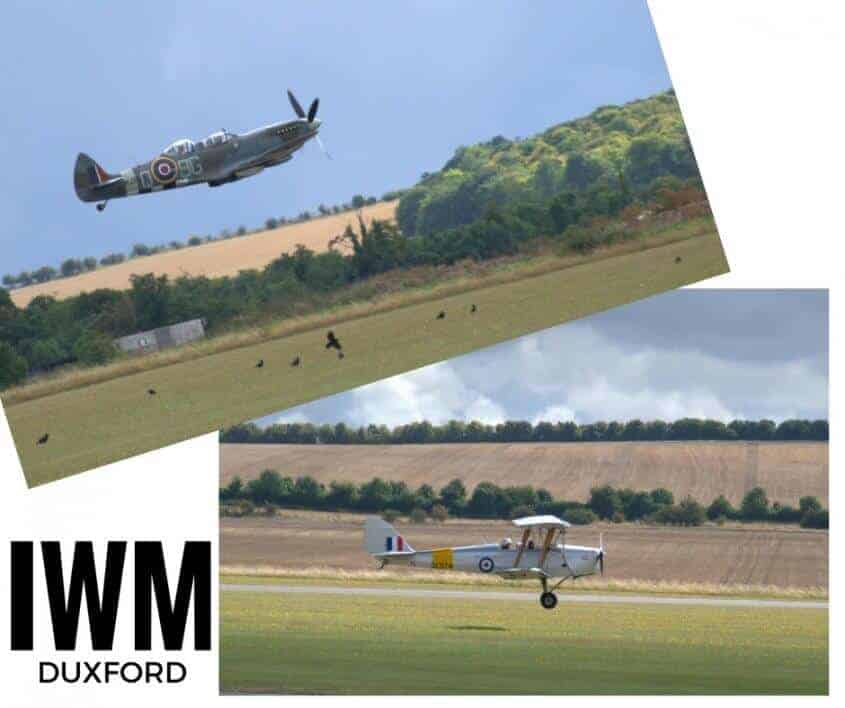 Walking back towards the Gift Shop and our car at the end of our day, we watched all manner of planes taking off on the airfield, which was an awesome sight. Beanie Boy had paid attention so well he was even able to tell us what some of the planes were – Mummy was impressed! We called the Gift Shop before we left and was relieved to find there were gifts for all budgets and all ages of visitor.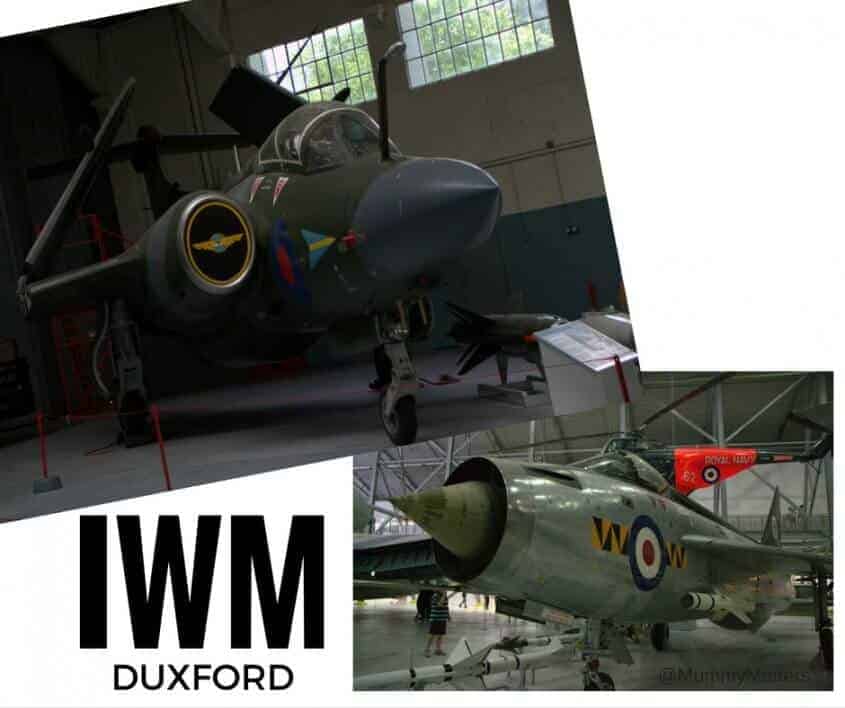 Our day at IWM Duxford was up there with one of our very best family days out; I could have taken photographs all day long and loved being able to step inside some of the aircraft. Being able to walk under, over and alongside some of the greatest aircraft in history was just amazing. My only sadness was that Little Bean didn't join us but I hope next time I shall be able to take her back with us.
Visitor Information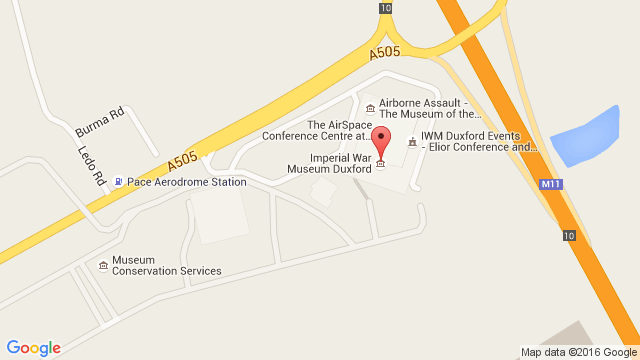 IWM Duxford, Cambridgeshire. CB22 4QR.
Open daily: 10am-4pm
DISCLAIMER: We attended IWM Duxford as guests. All words, images and opinions are my own and may not be copied without my permission. I have not been instructed what to write.