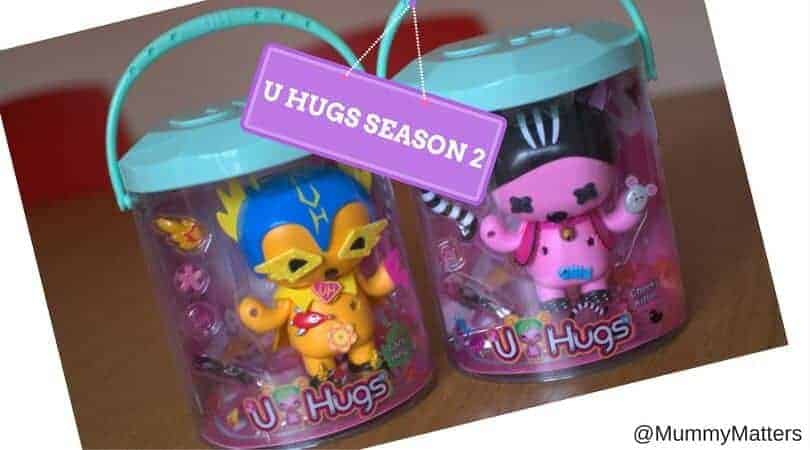 U Hugs Dolls – Season 2 are ready for customisation
Having four children I try not to go to the shops too often with them in tow otherwise I get nagged about going down the toy aisle and then I get the doe-eyes asking "pleeeeeease Mummy". I don't always give in but if they have been particularly good I might treat them. On one of my most recent Girl's Days with Little Bean she showed me the U Hugs dolls and to be honest, I didn't get them? I thought they looked like brightly coloured voodoo dolls BUT I'm obviously not their target market and with Little Bean they have hit the spot perfectly.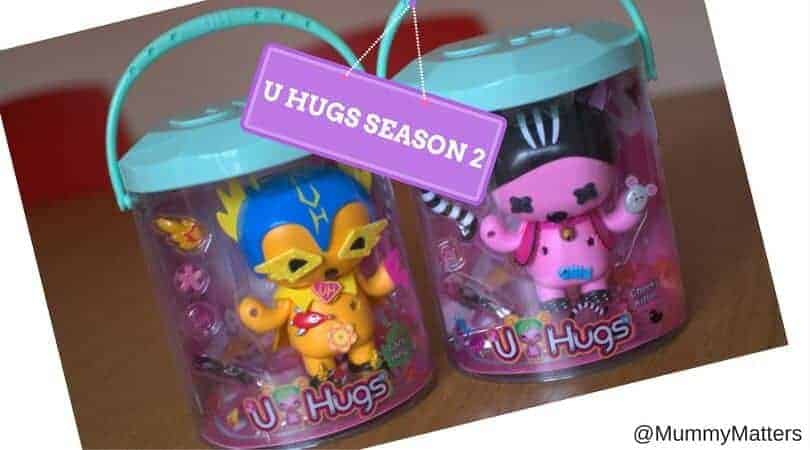 So, what are U Hugs?
U Hugs from Flair are cool, customisable dolls that come with interchangeable accessories. Use the pins, eyes, mouths, wigs, clothes and shoes to personalise your doll. Each doll has their own style and the pins are interchangeable between dolls, so children can create their own unique doll too.
U Hugs are made from a soft plastic material with 16 holes for pins to customise your doll and a compartment on their back to store them. The Pins are unique with various finishes and each doll features a diamond pin on the top of their head as a unique symbol of the U Hugs family. They also have a hook on their head to hang up your doll. Each U Hugs doll comes with shoes featuring fashionable designs which you can flip around to create a new style.
U Hugs allow you to create looks, moods and attitudes that they can call their own!
There are 6 new characters to choose from; Cheeky Kitten, Thorny Flower, Time Off Elf, Snowy Girl, Sweety Robot and Lazy Hero.
What we think to U Hugs
We have been sent Lazy Hero and Cheeky Kitten by Flair to play with and I must admit that since I have had them out of the box they are growing on me. Little Beans LOVES the chance to customise things and make them look the way she wants them to look rather than the way the shop says.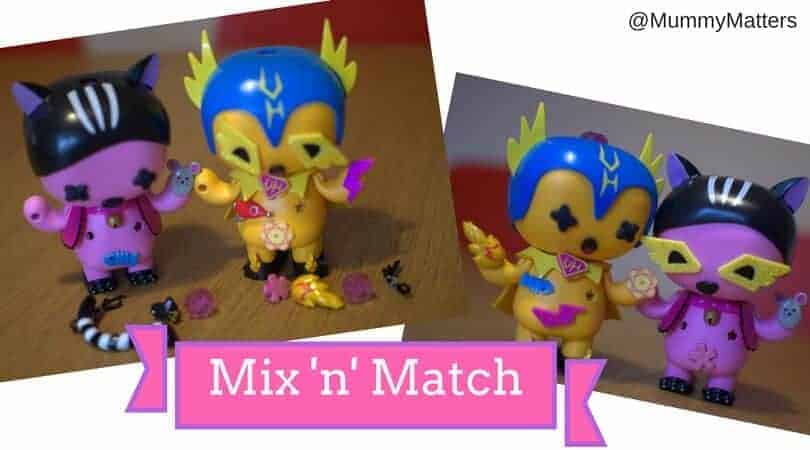 Each figure comes with it's own set of pins so you can change them around to your heart's desire but the real fun comes when you have more than one as you can swap them around between the two. You can also buy additional pin packs to give you further styles to choose from.
One handy thing I have discovered since the U Hugs have arrived in our house is that we can use them to communicate feelings. Sometimes Little Bean finds it difficult to tell us how she is feeling but I suggested that she use her doll to help so when she is feeling happy she makes her dolls look happy too but when she is feeling low or frustrated she can pass that onto her doll and it's a great way to get a discussion going.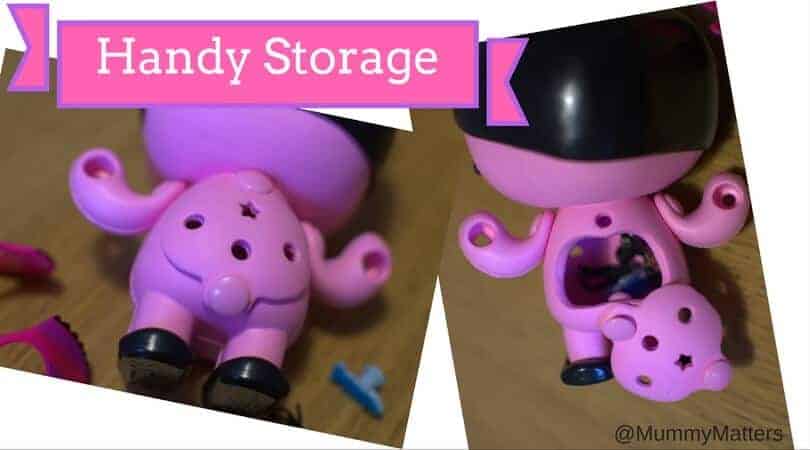 I'm not normally a fan of toys which come with lots of little 'bits' because they generally end up getting lost or disappearing up the vacuum cleaner but when you turn the U Hugs around they have a handy little compartment in their back where we can keep all the pins (Jelly Bean hasn't worked this out yet so it's a great place to hide things from him too).
Find out more about U Hugs on popjam by following @UHugsOfficial
Price: £14.99
Available from: Flair and also available in all major toy stores.
DISCLAIMER: All words, images and opinions are my own and may not be copied without my permission. I have not been instructed what to write.