Our Fuel Save day trip to Snettisham Park

You'll have to forgive me if my posts are a little out of sync since the school holidays, we have been so busy getting out and about that I have been either completely shattered when we get home and I just want to sleep OR we have been camping and caravanning so I have been chilling out with my family. Afterall that IS what the summer holidays are all about right!
So, two weeks ago Hubby, myself and our four Beans went camping to Kings Lynn Caravan and Camping Site at North Runcton and had a totally amazing week away. We enjoyed it sooooo much we ended up booking an extra night whilst we were there to stretch the holiday out just a little bit further. We love visiting Norfolk and this provided the perfect base for us to be able to travel around giving the Beans long enough to have their morning nap to sleep off the grumps before we arrived at our daily destination.
As our camping holiday was towards the end of the school holidays we needed to save money where we could. It isn't cheap trying to entertain three/four children over a six week period you know but fear not, we had a few tricks up our sleeves. First off and the easiest of all, we did all of our shopping at Tesco where we made further savings on our fuel just because we bought our supplies at our usual supermarket.
Did you know that since Tesco began their Fuel Save initiative back in the Spring they have managed to give away 339 million free miles which equates to;
Driving from Land's End to John o' Groats 456,593
Driving around the world's 24,901 mile circumference 16,026 times
Driving to the moon and back 835 times
When we topped up our car using our Fuel Save discount we decided to use it for a family day out to Snettisham Park. I was able to make further savings as I hopped onto the Groupon App from my phone and found that I could get us a family ticket for just £20!! Happy days!
The last time we had visited Snettisham Park I was pregnant with Jelly Bean so I couldn't go near the sheep but this time we were all able to get stuck right in and so we did. Not long after we arrived the Beans were invited to help with the egg collecting and sorting. They had to be very careful not to drop the eggs (yes Mummy was very nervous inside but they did me proud). According to the Beans, the eggs were very warm. Little Bean even had to pop her hands under the hens bottom to find one of her eggs. Animals do not seem to faze her one bit!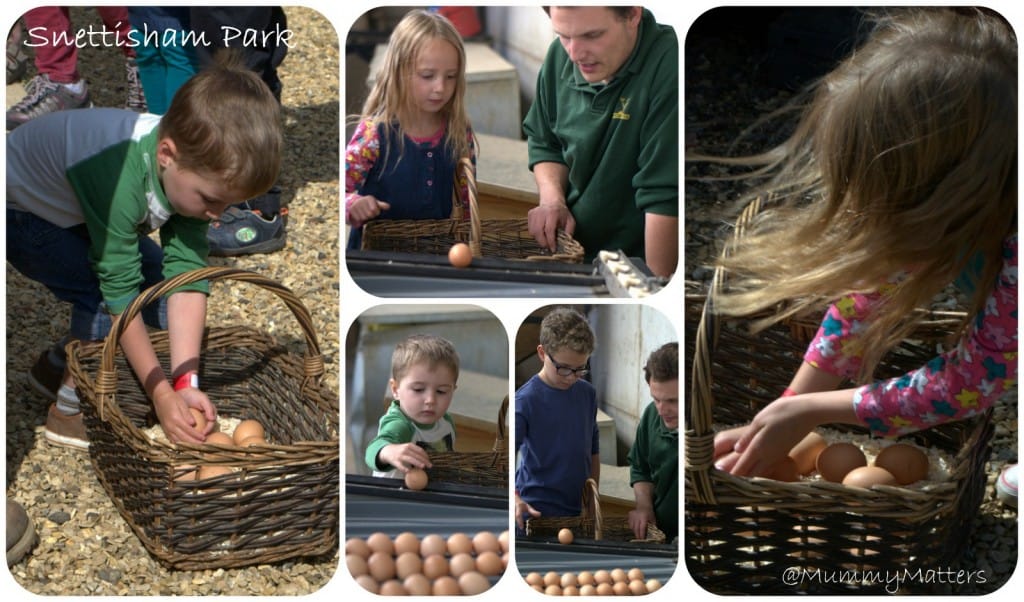 After the egg collecting we discovered Peppa The Pig who had been found abandoned on the side of the A47 when she was very young. Snettisham Park have now adopted her and apparently she is quite the character. Curly and Little Bean were quite taken with the tortoises although Curly did look rather nervous when one of them hissed at him, we didn't even know they did hiss. Curly is quite nervy when feeding the goats, he prefers to feed the smaller ones but it's always the larger goats who tend to seek him out.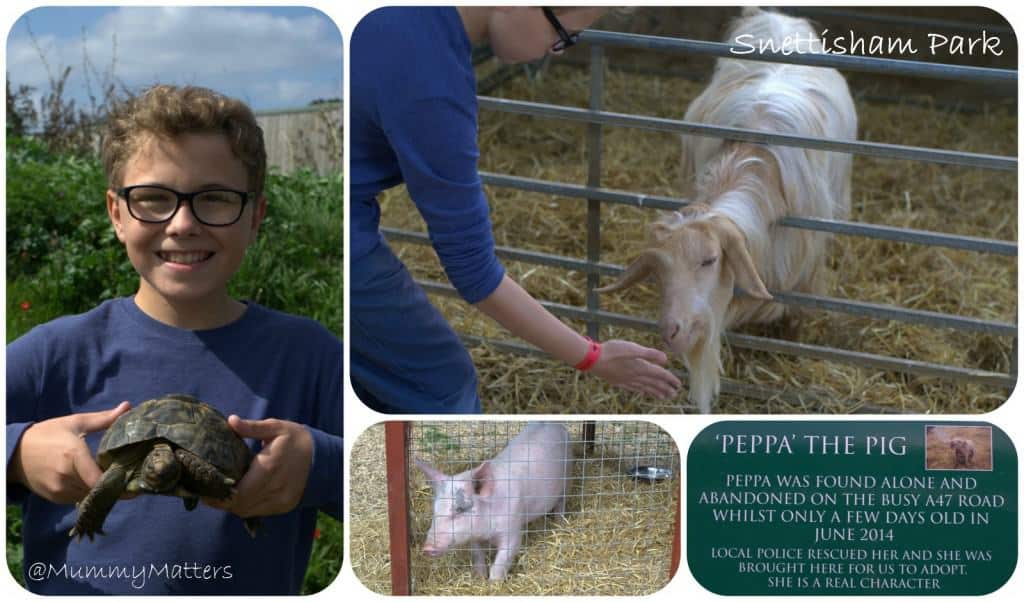 Little Bean is most definitely our very own Dr Doolittle, she just can't get enough of the animals. Perhaps we will have a vet on our hands with this little lady?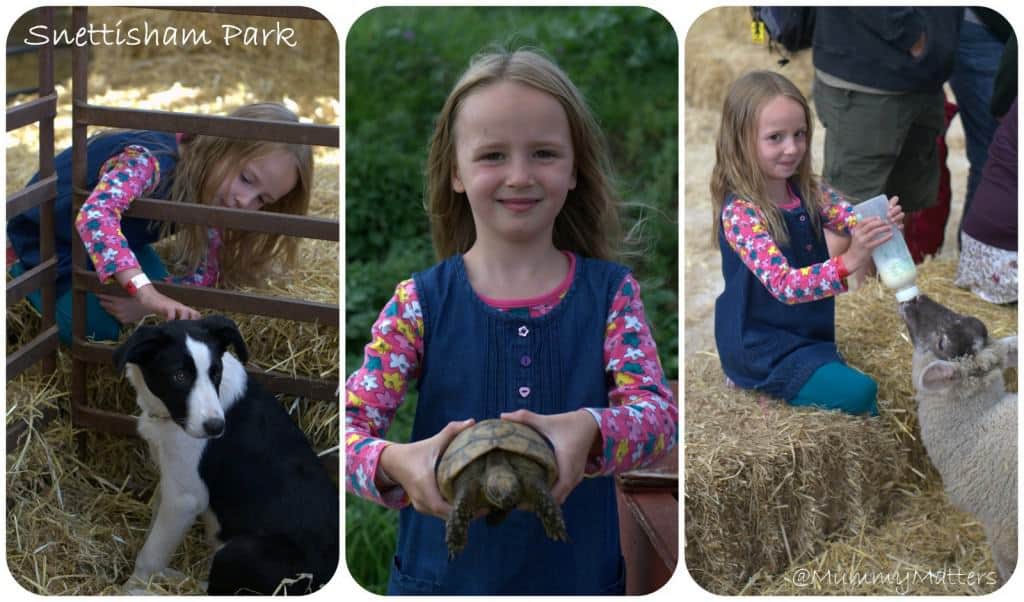 When it came to bottle feeding the lambs, Little Bean wasn't daft. She sat patiently with her brothers and fed one lamb before turning it around and sending it back to its pen. Then as her brothers went off to see what else they could find, she ran to the end of the line and managed to sneak in a second feed by herself.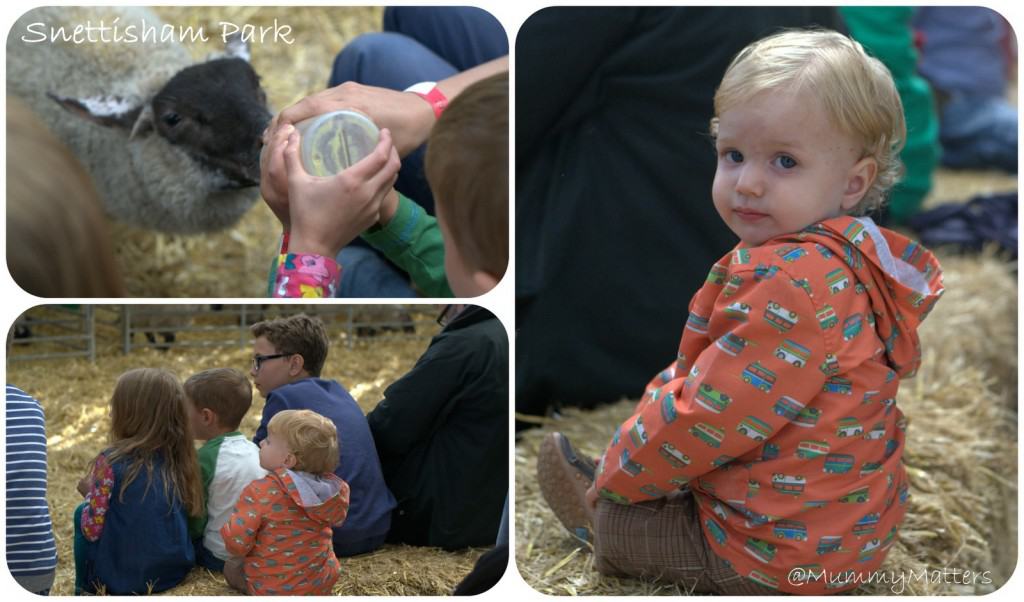 Curly named the piglets the Pig Choir as they made quite a noise when you approached their enclosure. Jelly Bean didn't like them very much but then he isn't overly keen on loud noises. I am a fan of the calves, they have such pretty faces but I'm a dog lover at heart so Nell the Sheep Dog Puppy was my favourite.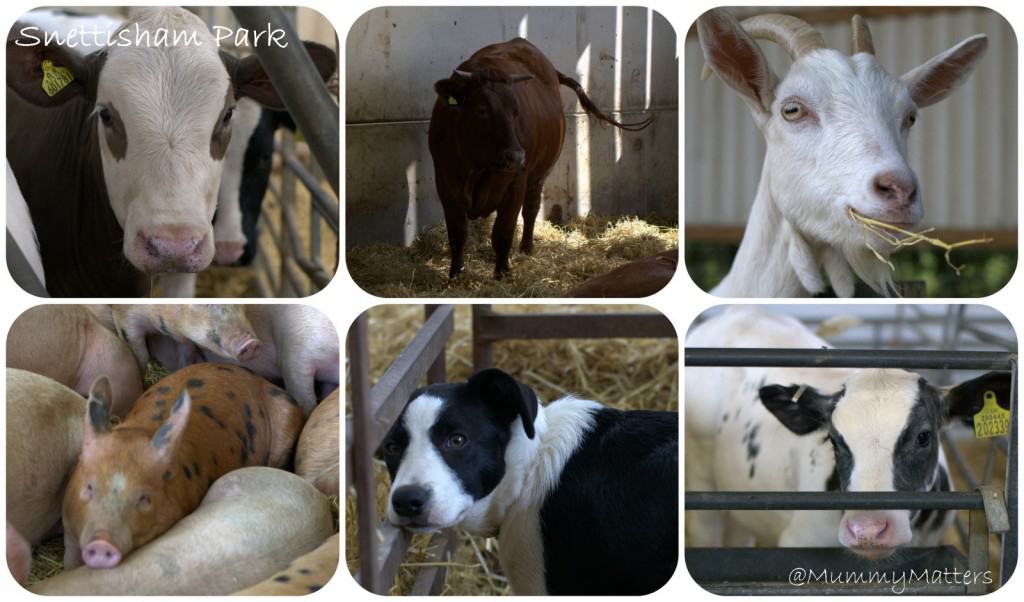 After visiting all the animals in the farmyard we hopped onto the trailer to go on the Deer Safari which the Beans love. It's a bit of a bumpy ride but you get to see the beautiful countryside and feed all of their gorgeous Deer.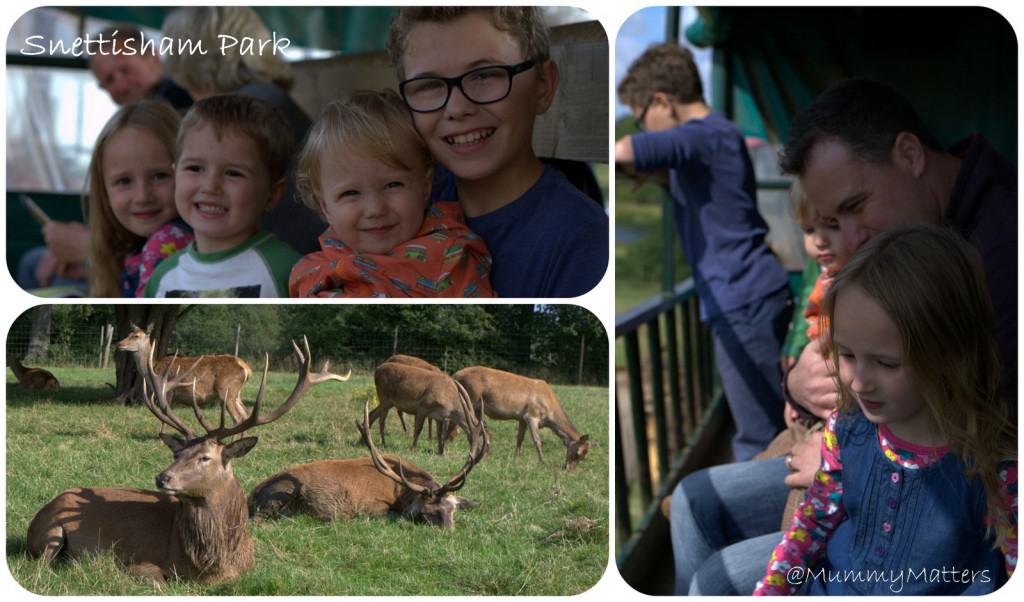 Two years when we visited it was slightly earlier in the season so the Stags had a velvety covering to their antlers but this time they looked and felt like branches of an old tree. Did you know it takes just 3-4 months for a Stags Antlers to grow to this size!!! After that time they will be sawn off to prevent injury to themselves or each other.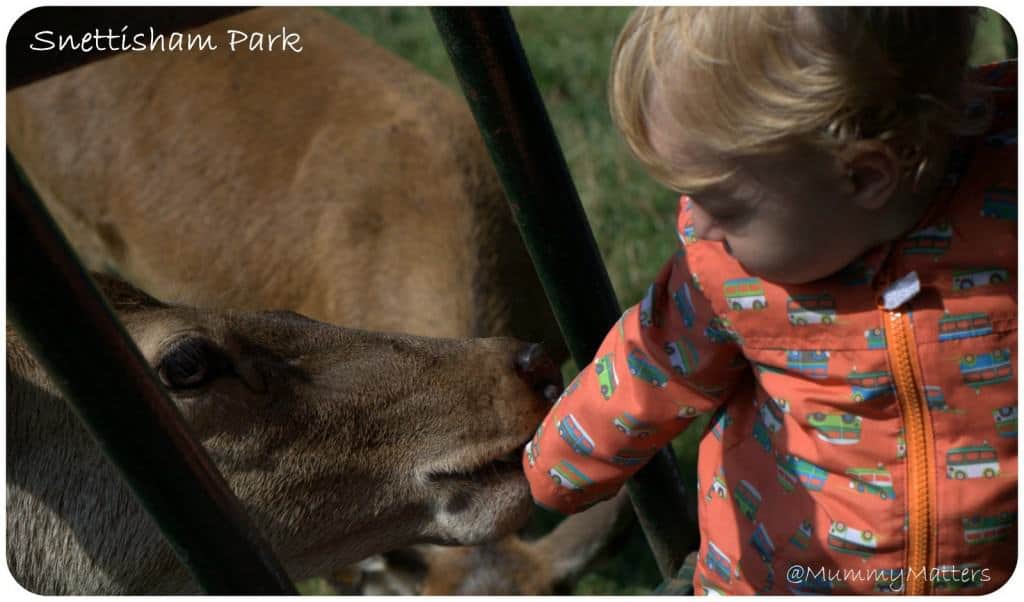 Jelly Bean surprised us all by happily feeding the Deer. They are very gentle to feed and he couldn't get enough of it although we did have to give his hands a good wash afterwards!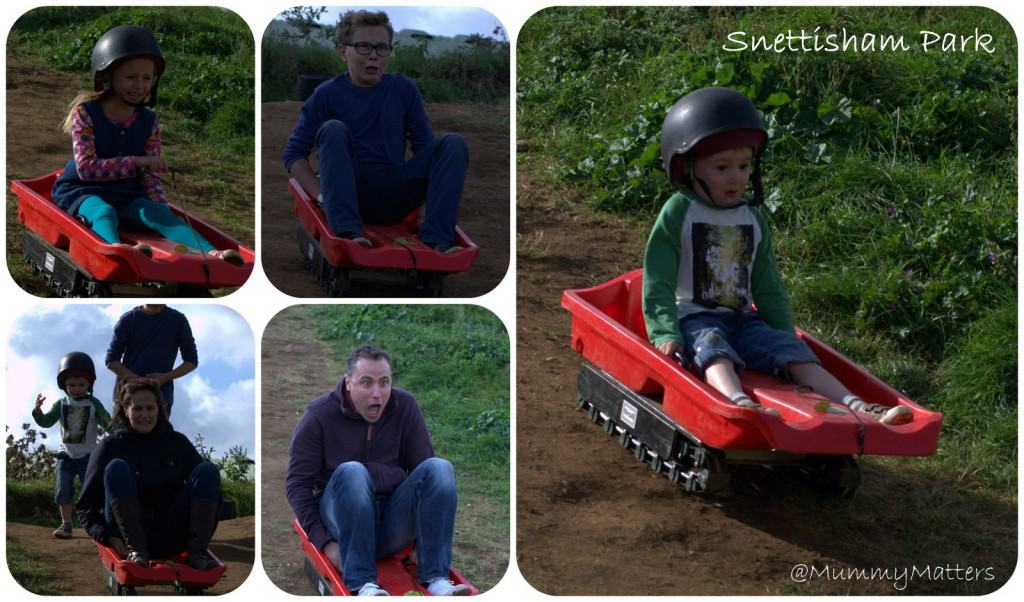 We finished our visit to Snettisham Park with playtime back at the visitor centre. These grass tobogans were great fun, even Mummy and Daddy got to have a go. The Beans thought it was hilarious to give us a push.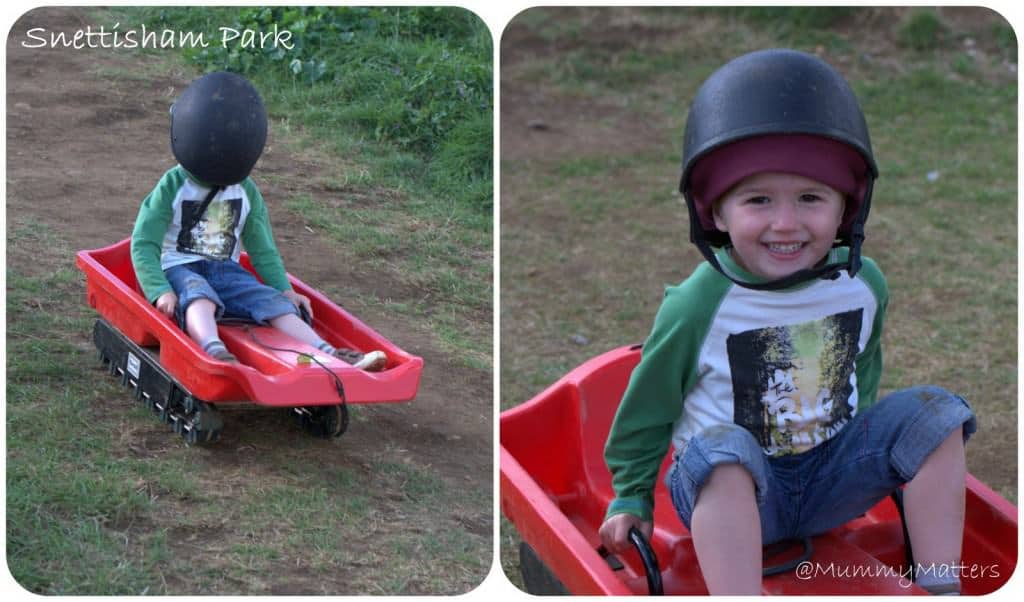 Ok, so I may have laughed a little more than I should have done when poor Beanie Boy's helmet fell over his face as he went over the first bump rendering him blind for ride!! Thankfully he saw the funny side.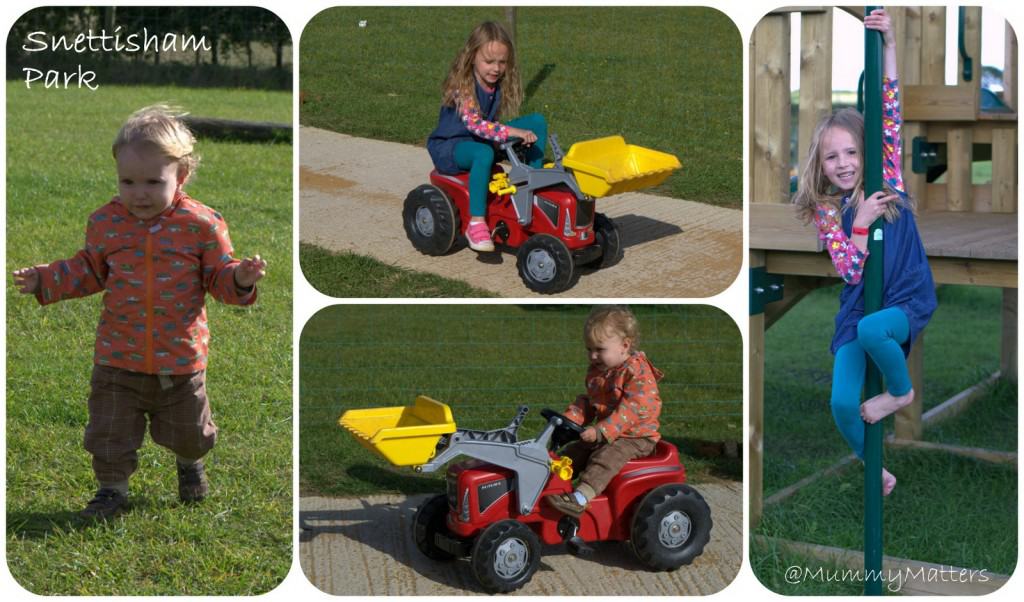 Obviously Jelly Bean was a little too young for hurtling down the hill on a grass tobogan but he certainly wasn't too young to play on the tractors or activity centre.
We had a thoroughly enjoyable day at Snettisham Park and the Beans have already been asking when we can go back.
DISCLAIMER: We received a £50 voucher to spend at Tesco on our Grocery Shopping to activate Fuel Save and a £50 voucher to spend on our Fuel for the purpose of this post. Tesco is our usual Supermarket anyway. We paid for our visit to Snettisham Park. All words, images and opinions are my own and may not be copied without my permission.