Travelling in a 6 Berth Motorhome
Post sponsored by Bailey of Bristol
We're living in a time right now that is truly unprecedented. Everyone is still at home, and although we all want to start travelling again and going to new places, no one is really quite certain about how and when.
While this can be a bit frustrating, it can also be quite eye-opening as well. The world needs to understand that there are options to get out and explore while still being safe. Using caravans and motorhomes is an excellent idea and a great way to travel safely with your family unit only.
If you're intrigued by that thought process, it's time to buckle down and look at the benefits of owning a Bailey of Bristol 6 berth motorhome. Because guess what? If you're worried about travelling now, this timeframe of life isn't going to last forever!
And if you invest in a 6 berth now, you can not only use it now, but you can still use it freely several months and years down the road. Who wouldn't want to travel and be able to take their own home with them everywhere they go?
Reasons for choosing a 6 berth motorhome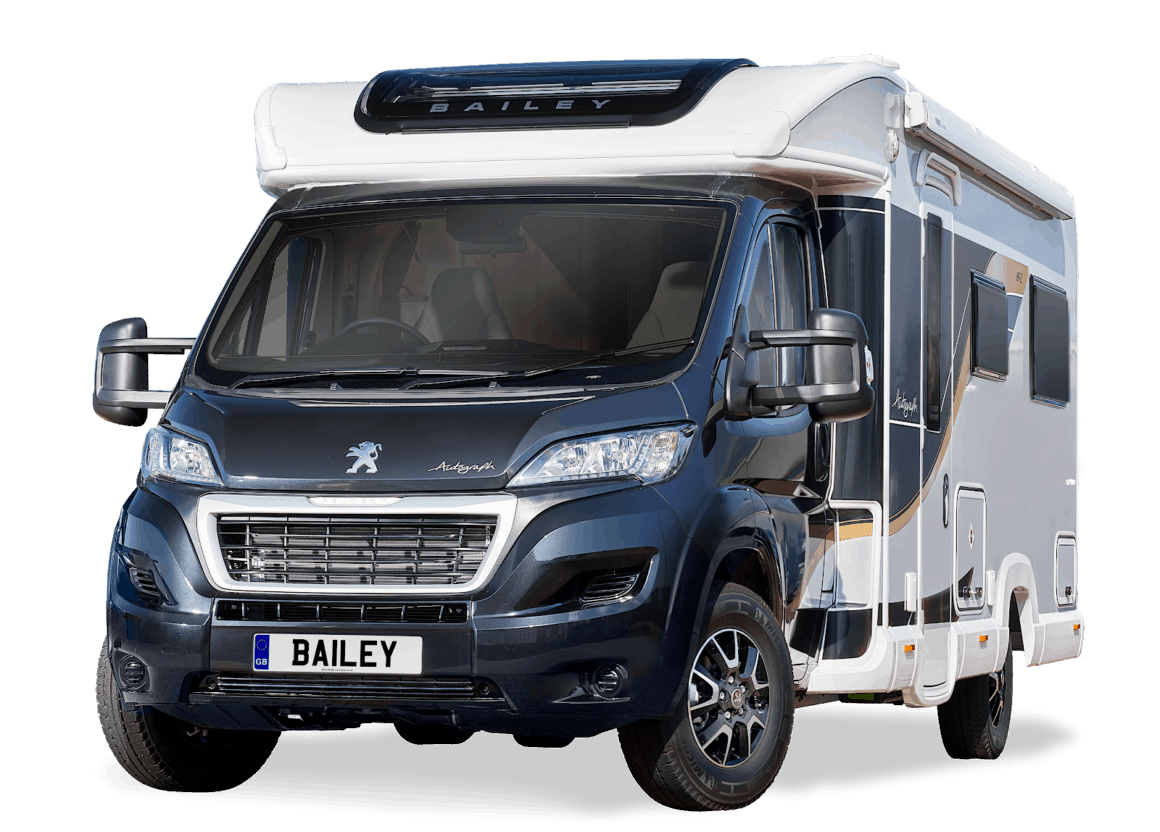 One of the reasons that looking at a 6 berth motorhome is key is because it's such a versatile vehicle to own!
Made using Alu-Tech
Alu-Tech is a completely new approach to bodyshell construction created by Bailey of Bristol to make the shell of the vehicle more robust and durable. The Alu-Tech body shell can travel well and deal with different conditions. In fact, Bailey have taken their Alu-Tech vehicles as far as the Australian Outback and the Arctic Circle. It's made by using an interlocking aluminium frame to clamp the different panels together; this makes Bailey motorhomes incredibly durable. All this means that you can use your motorhome all year round and be confident that you'll be comfortable inside whatever the weather.
Spacious for your family
It's hard to believe how much room you're going to find in a 6 berth motorhome! There is literally room for your entire family to travel in comfort and style. My favourite 6 berth motorhome is the Bailey Autograph 81-6 because of these brilliant features:
Space for the whole family
It is super important to make certain that you know the difference between the berth and travel seats, so you can travel safely with your family. The berth is the number of beds the vehicle has, and travel seats are the number of people the motorhome can safely seat (with a seatbelt) while moving.
Safety is of the utmost importance when you're travelling, and everyone needs to have their own seats and safety in mind. Another thing that will give you peace of mind when traveling is getting RV storage. For example, while road-tripping through Texas, consider getting RV storage in Katy Tx or similar locations. A good storage option offers security features, 24-hour surveillance, gated entry, and on-site security guards. If you can find a storage area that meets all of these criteria, you'll be well on your way to protecting your vehicle and ensuring a great trip.
Opposing Travel Seats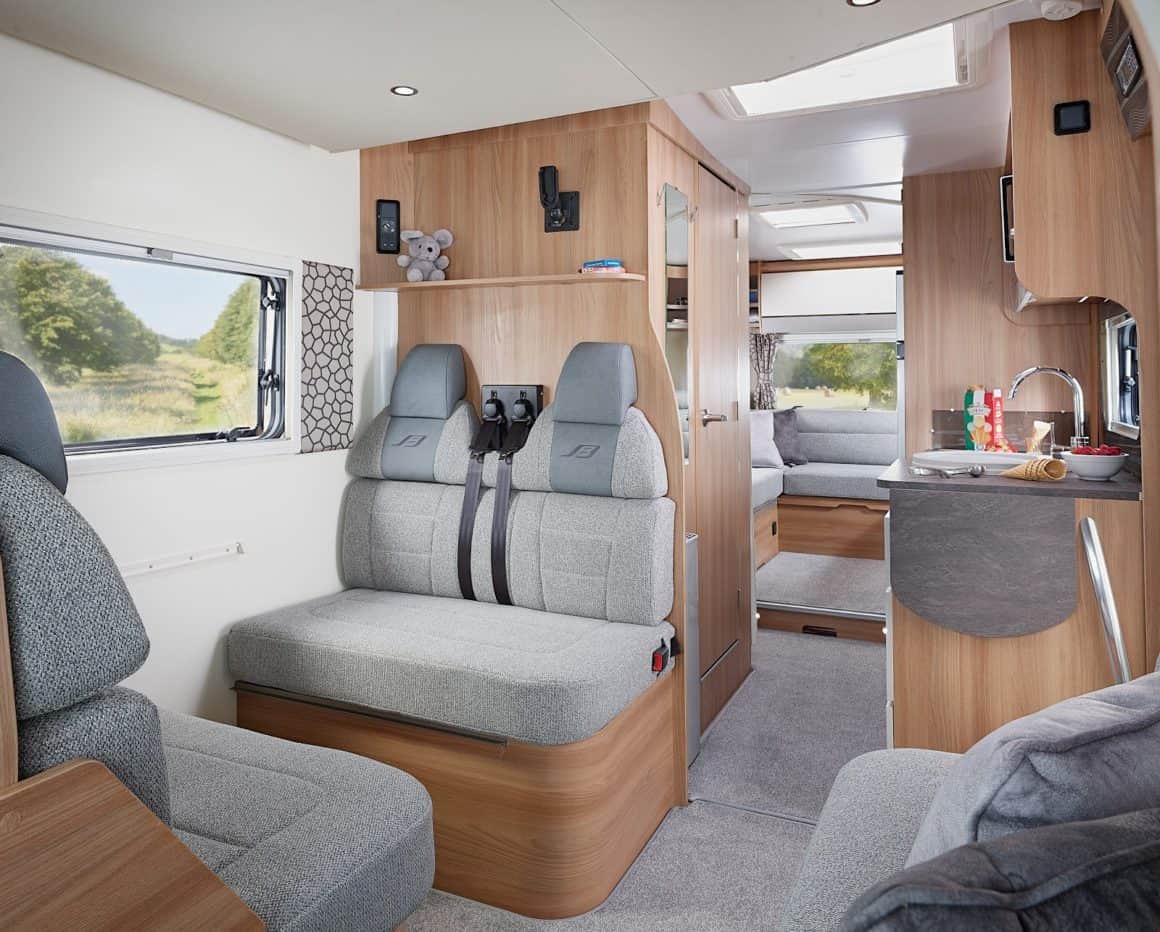 This motorhome has 4 travel seats just behind the driver's cabin that face each other, a bit like the table seats you get on trains. This is ideal for conversations on long journeys or to enable the kids to keep each other entertained. When you're parked up, it also makes this area an ideal social space.
The huge benefit of the 81-6 is that it has two large social spaces. I've already mentioned the one at the front of the vehicle (just behind the driver's cabin), but the one in the back is even bigger! Shaped like a U, it wraps around the entire rear of the motorhome to become a great space for eating, entertaining and relaxing. With a specially designed table that fits in the middle, this space is multi-use super practical.
Surrounded by sound
In the 81-6, Bailey has really thought about entertainment and this is demonstrated by their media system. Featuring Bluetooth connectivity, able to play MP3s and wired into two front and rear speakers (on certain models), it means everyone can enjoy music, an audiobook or podcast wherever they are in the vehicle.
Kitchen
The amount of gadgets packed into the kitchen of the Autograph 81-6 is seriously impressive, and can rival even what you've got at home. The motorhome features a sink with draining board, work top with a fold-out section for extra space, 153-litre fridge-freezer, microwave and combined oven, hob and grill. In the 81-6, cooking a banquet for your family is easy.
Bathroom
The luxury of the Autograph 81-6 is extended all the way into the bathroom, and you wouldn't believe what Bailey have packed into the space. There's a large mirror, sink, toilet and proper shower cubicle. All of this means you don't have to trudge over to the on-site facilities when you have everything you need in your home away from home.
It's just you and your family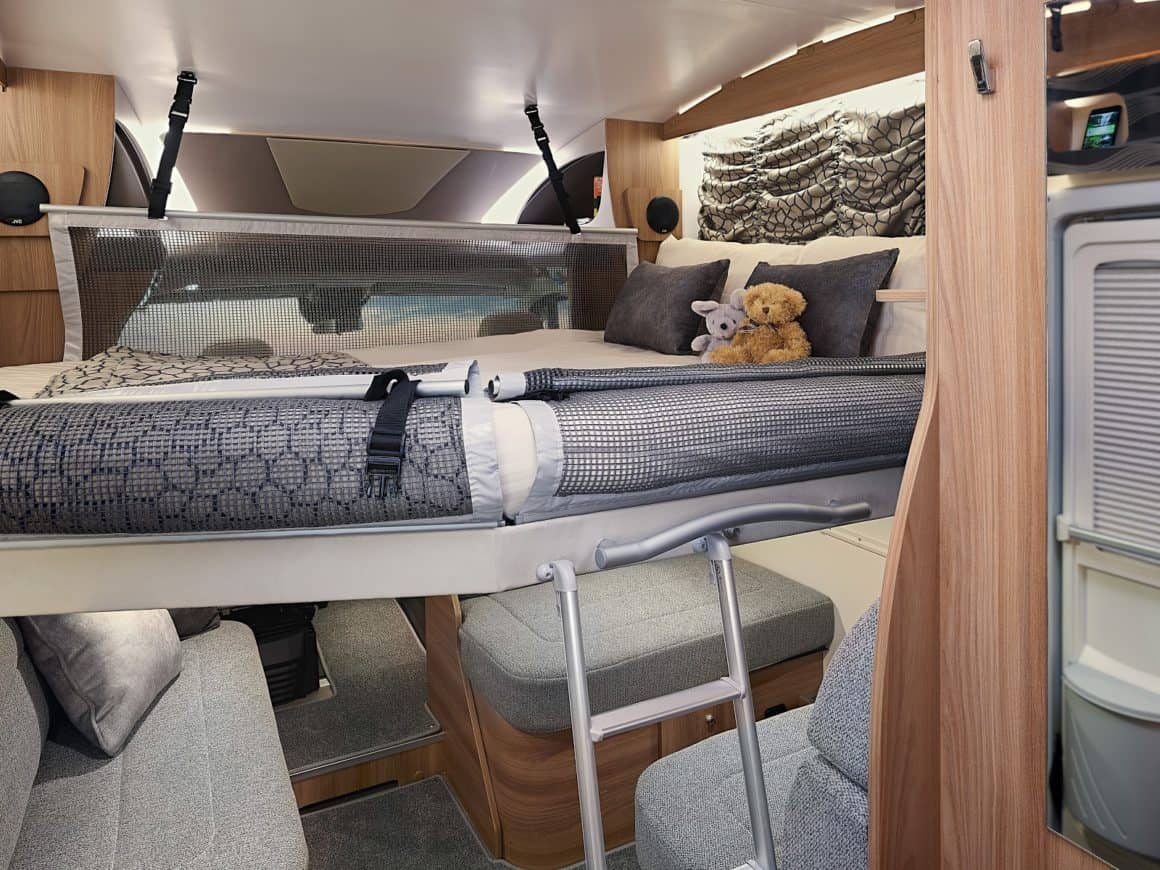 Enjoy some quality time when you're travelling in a 6 berth. You're able to get away from the hustle and bustle of the world by settling down and slowing down in your motorhome. This means that no one else will be sharing this space with you, and you can maintain social distance if needed.
There's plenty of space for your family's belongings in a 6 berth as well, so you can take along the extra toys, books and camping equipment that you may not have space for if you were travelling in a car.
Owning this will allow you to travel anywhere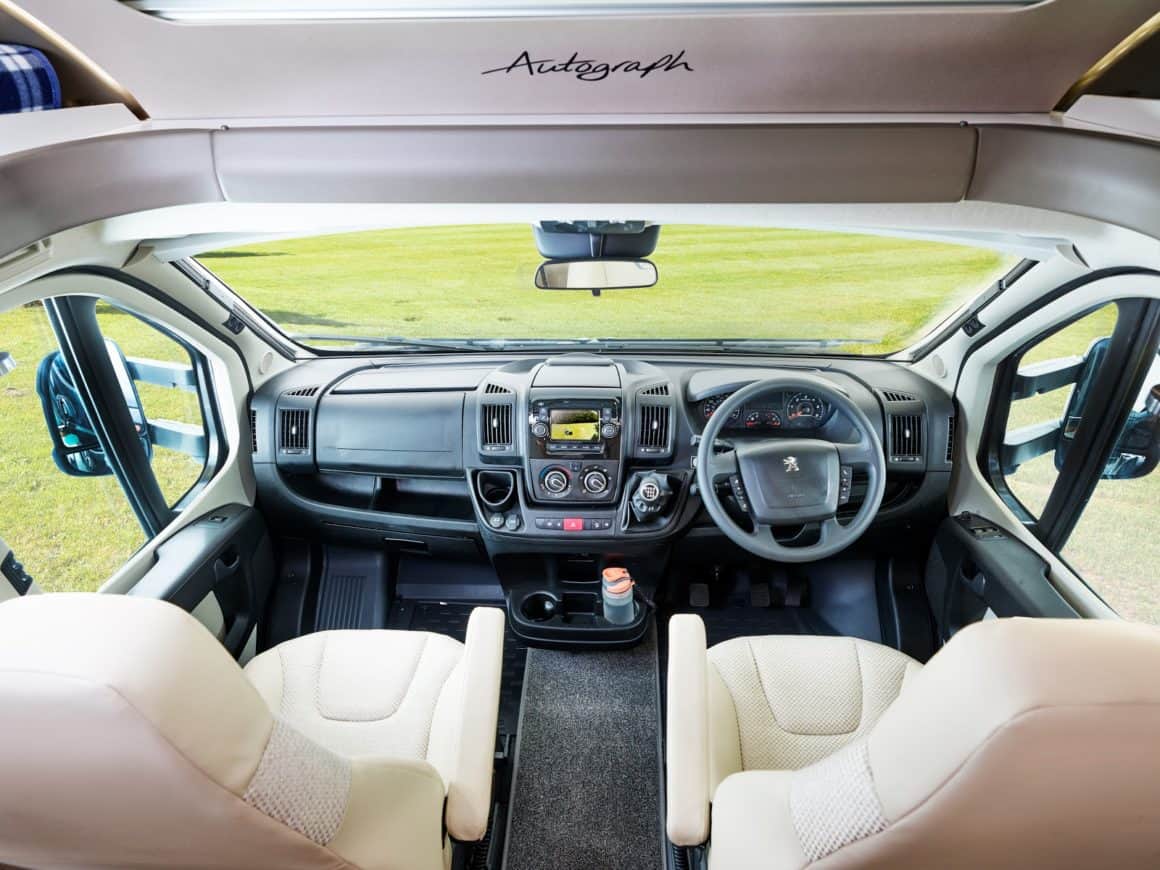 The great part about owning a 6 berth motorhome is that you can literally use it all the time once Coronavirus restrictions ease. You never have to worry about hotel rooms being sold out and there are a wealth of campsites around the country that you can choose from making it even easier to try holidaying in new places.
For more information on holiday inspiration and ideas on how to use your motorhome while socially distancing, stay up to date with the Bailey of Bristol News and Events page.
Thinking that this sounds right up your alley? Bailey of Bristol has a Virtual Showroom where you can get a 360-degree look at all of their motorhomes, so you can see for yourself how awesome a 6 berth is!
Since at the time of writing we are still in a lockdown, you can take a virtual tour around a motorhome without having to leave your house. Visit the website and take a virtual tour of all the current motorhomes in the Bailey of Bristol ranges. There are also 2 & 4 berths available if 6 berths is not suitable for your family. And if you're not sold on motorhomes, Bailey also has a Virtual Caravan Showroom that you can look at, too!
As restrictions are looking like they might ease later this year, the time is now to start looking forward to a holiday!Post sponsored by Bailey of Bristol.