Nordgreen Infinity Watch Review
A watch I find has always added the finishing touches to an outfit and whilst most days I tend to wear a sports watch to track my activity when it comes to dressing up and going somewhere special, I want to wear a watch which rises to the occasion and the Nordgreen Infinity Watch does just that.
Nordgreen UK is offering a Free Tote Bag & free non-leather strap (mesh, link, nato or vegan leather) when purchasing a watch or a bundle when using the code: VEGANSTRAP. The offer is live now until the 31st of January 2022.
Nordgreen Infinity Watch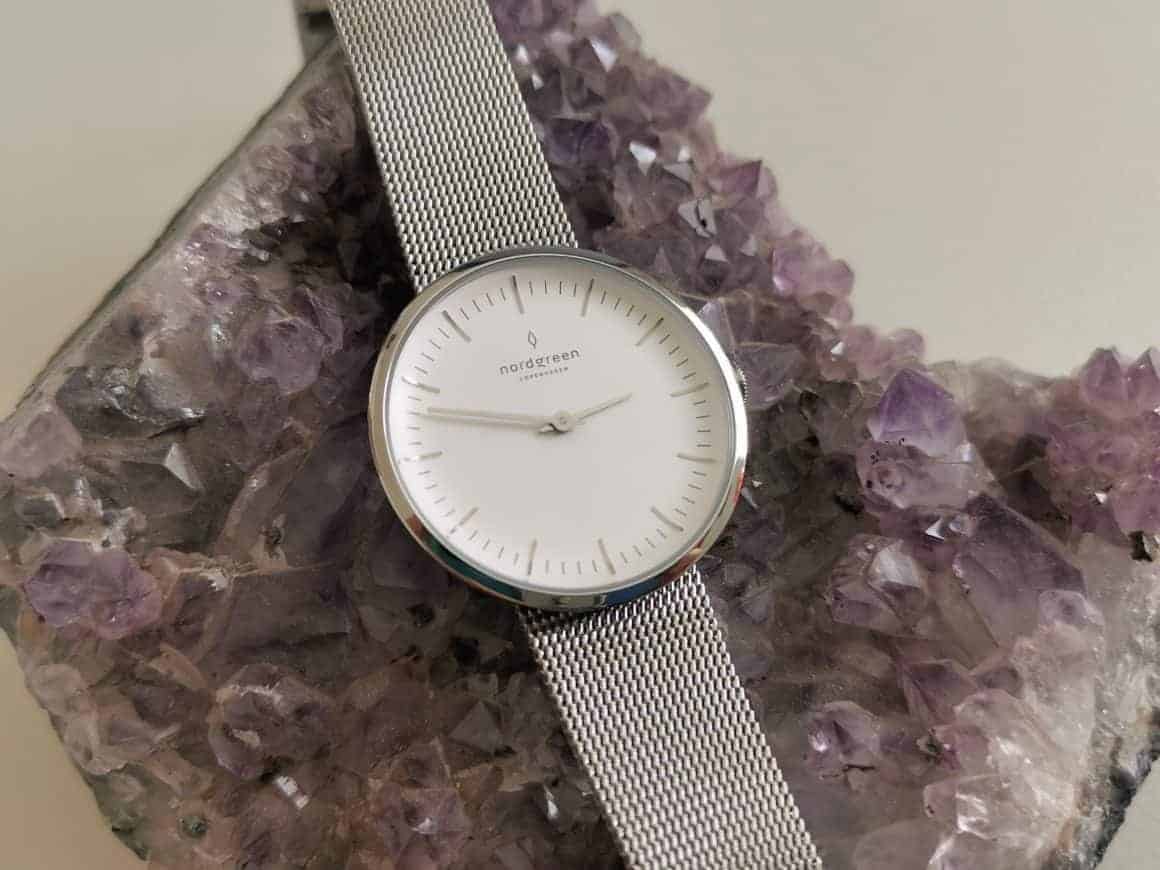 I have been invited to select a watch from the Scandinavian watch experts Nordgreen and believe me, the decision did not come easily because there were so many that I liked. The women's watches come in three main designs of Philosopher, Native and Infinity. I finally came to a decision and chose the Infinity watch in Silver with a Silver mesh strap.
Their women's bestselling watches are available in a variety of case colours, faces and straps so there is something for everyone. Men can choose from the Philosopher, Native or Pioneer watches.
First Impressions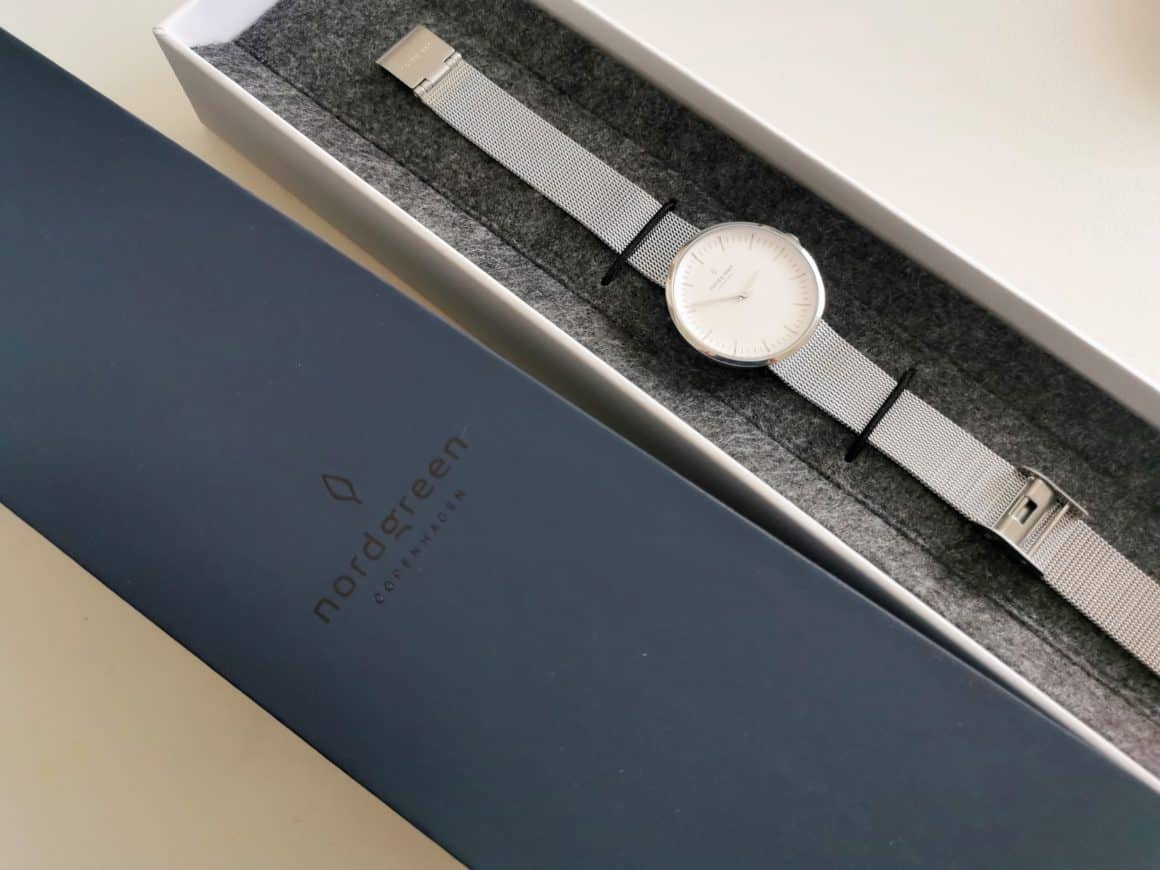 The Scandinavian design Infinity watch arrived beautifully boxed in the Nordgreen sleek matt blue 'drawer-style' box. The pull-out drawer is white with a grey felt padded insert where the watch is secured by two elasticated straps. My first thoughts were how luxurious it all felt and would make a perfect gift.
Case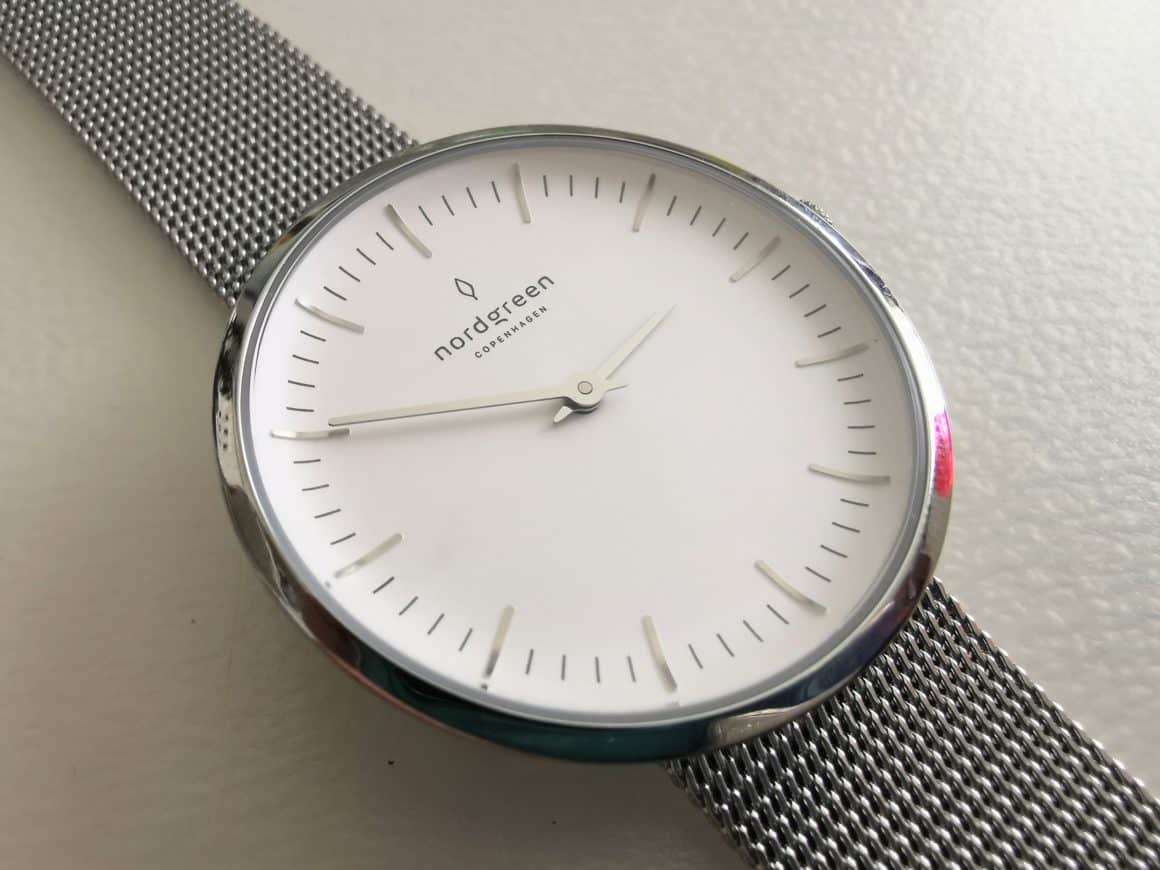 The Infinity Case is 7.34mm thick, 32mm wide, made from 316L stainless steel and has a Japanese Quartz movement. Designer Jakob Wagner says he was inspired by nature imagining how the watch would look if crafted by evolution. The removal of complexity leaves only simplicity and it was exactly this simplicity that drew me to the Infinity. I love the way the face bevels up at the edges, it creates smooth flowing lines. The minute markers on the dial also reflect the light which makes the watch sparkle as your arm moves, I just love it and especially how light it is to wear.
I chose silver because my wedding rings are platinum so it is best suited to match them but the Infinity also comes in Rose Gold and Gold.
Strap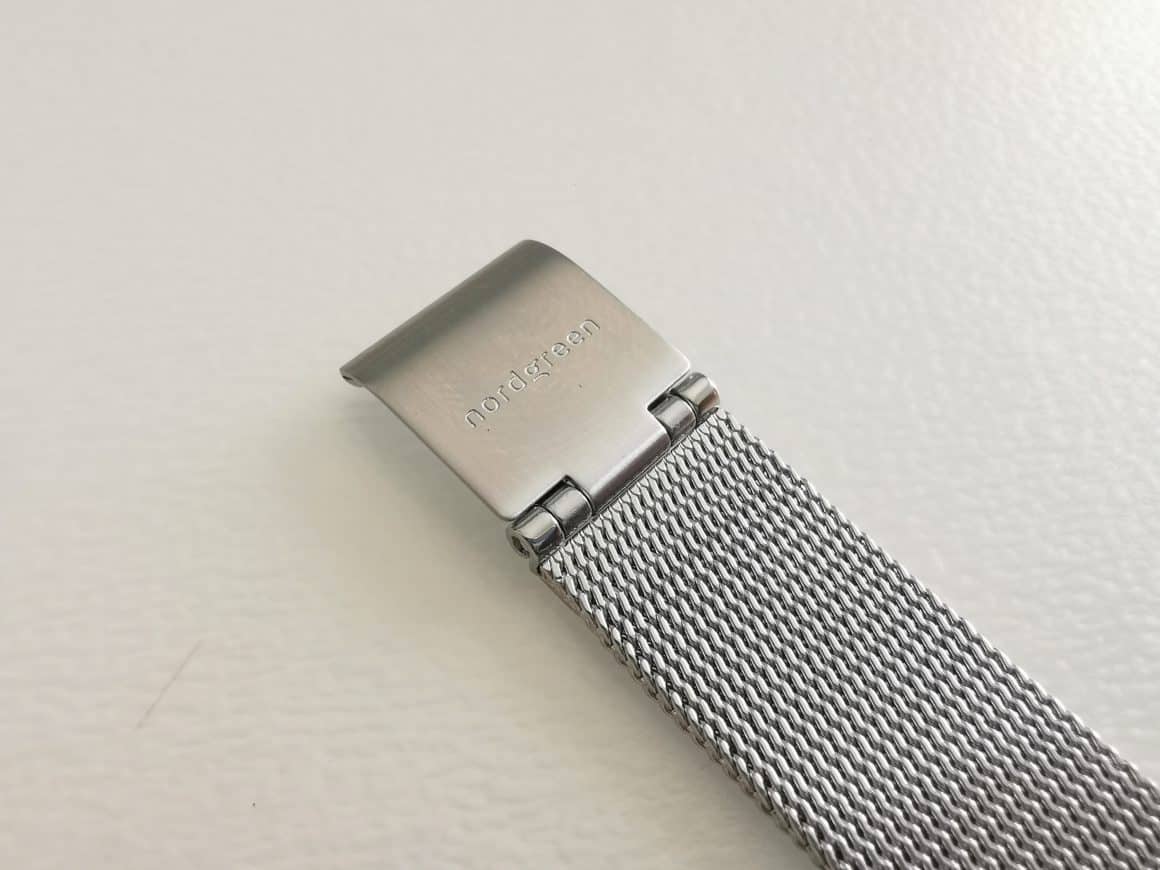 Another big plus for the Nordgreen watches is that the straps are interchangeable. You can buy the watches as part of the popular gift bundles which include the case and three straps making a 20% saving on the overall cost or you can buy additional straps separately. If you're not sure which strap to go for a look at the Straps Strap Selector on their website to help you narrow down the choices. The straps are super easy to change too using the little levers on the reverse of the strap. The more straps you purchase, the more you save too so it's worth considering what it is you are looking for.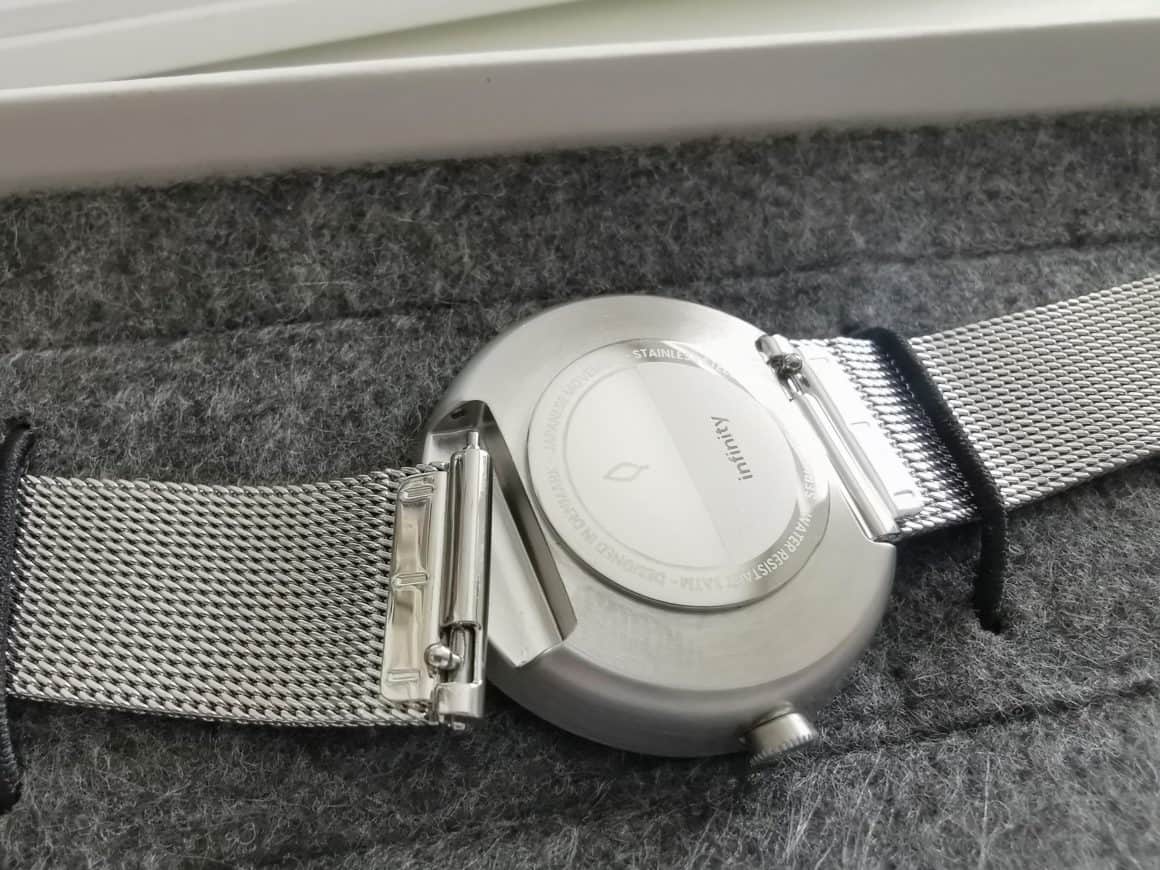 My Nordgreen Infinity watch came with the 16mm silver mesh strap which looks and feels beautiful. It would easily compliment an outfit for a day at the park, an evening at the theatre or a day at the races because it is so elegant and simplistic. I will definitely be looking to purchase a black leather vegan strap and possibly a Nylon strap too for daily wear.
Water Resistance
With a water resistance rating of 3ATM, this isn't going to be a watch for swimming but it is certainly rain resistant which is a must if you live in the UK!
Attention to Detail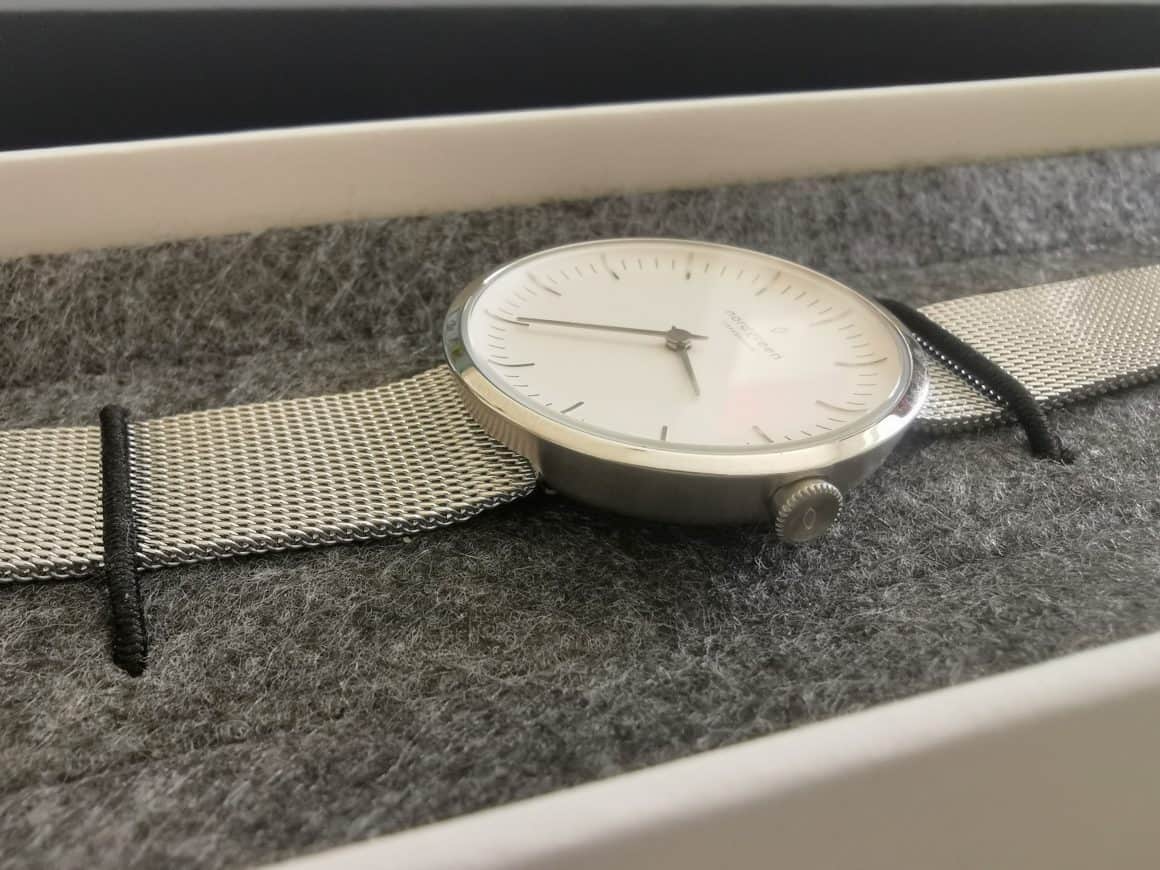 It's all the small things about the design of this watch that makes it feel so much more special. From the Nordgreen on the strap fastener to the Nordgreen logo on the crown and the beautiful case back. It really is a watch that has it all.
Customer Service
Don't just take my word for it, there are over 7000 reviews giving 4.8 stars out of 5 on Feefo for their excellent customer service, they received the Gold Trusted Service Award 2020 and have over 1200 5-star reviews on Trustpilot which are definitely worth a read.
Standard delivery is free worldwide and you also have the option to 'Splitit' if you would prefer to pay your balance in instalments, Nordgreen has really thought of everything.
Who are Nordgreen?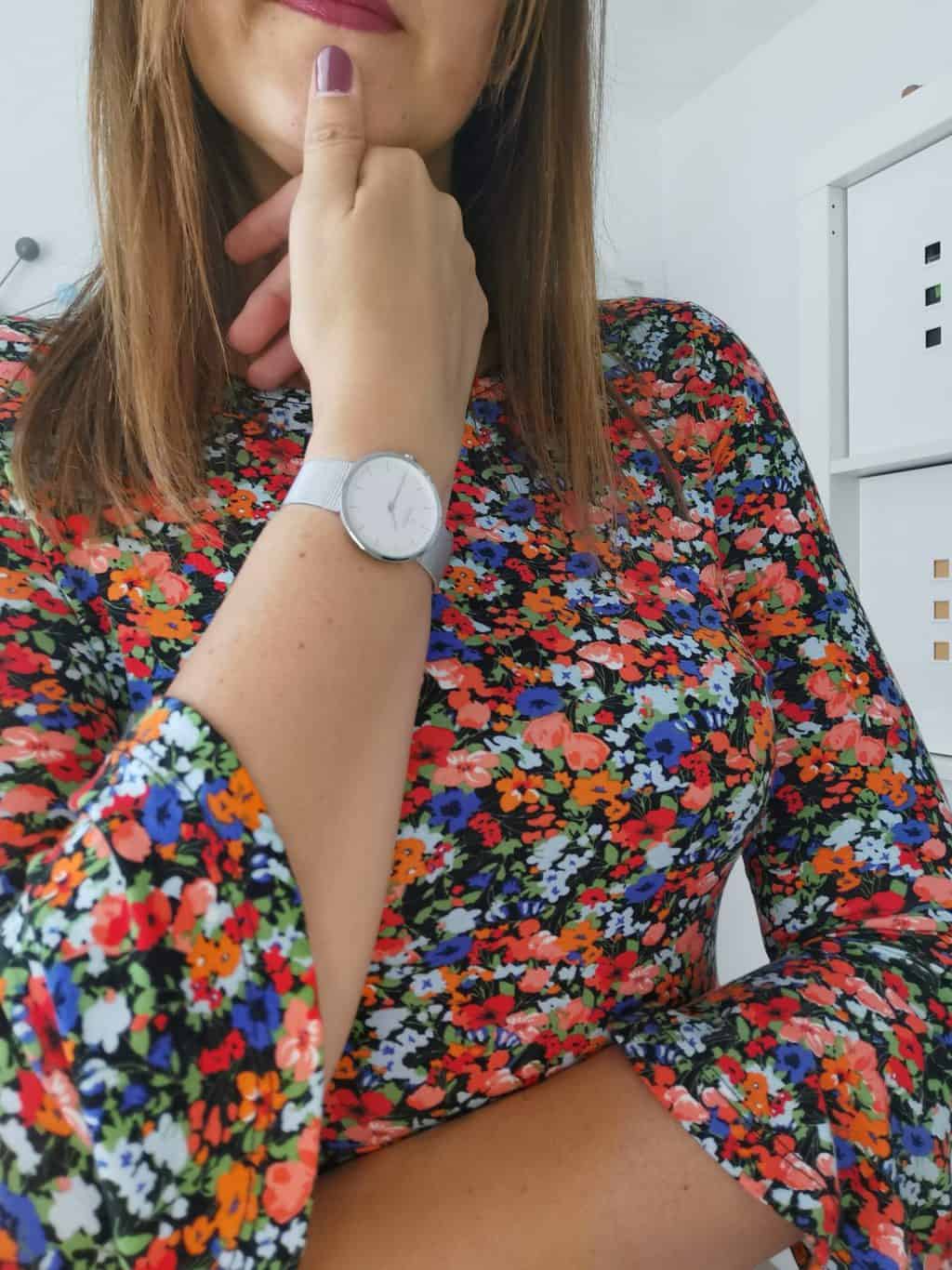 Nordgreen's story began back in 2017 when partners Pascar Sivam and Vasilij Brandt began building their vision of business with sustainable practices and designing beautiful designer timepieces. Along with Bang & Olufsen's award-winning Chief Designer Jakob Wagner, Nordgreen designed a show-stopping collection of men's and ladies watches with changeable straps.
The name Nordgreen comes from 'Nord' meaning of Nordic origin and 'green' to show their focus on protecting the environment.
Sustainable Initiatives
Carbon Neutral
To offset the carbon emissions generated by their Copenhagen Office, Nordgreen has planted 1000s of trees.
Sustainable Packaging
Nordgreen use only FSC certified packaging and the cardboard used comes from responsibly managed forests. Inside each watch, the box is a felt liner that has been made using recycled plastic bottles.
Giving Back
The Giving Back Programme at Nordgreen endorses their Nordic and Danish merits of education, health and environment. They have established many worthwhile partnerships with charitable organisations around the world.
Responsible Manufacturing
Nordgreen uses Danish manufacturing abroad which means they can be comfortable in the knowledge that the manufacturing follows Danish labour practices for the good of their workforce.