No Nonsense Gifting with The Shirt Society #ad
Disclaimer: We received a 3-month gift card from The Shirt Society in exchange for our honest review. All words, images and opinions are our own.
I don't know about you, but I find buying clothing for men increasingly difficult, especially when it comes to shirts. Simon is really particular about the type of shirt he likes to wear and after getting it wrong time and time again, I gave up!
Introducing The Shirt Society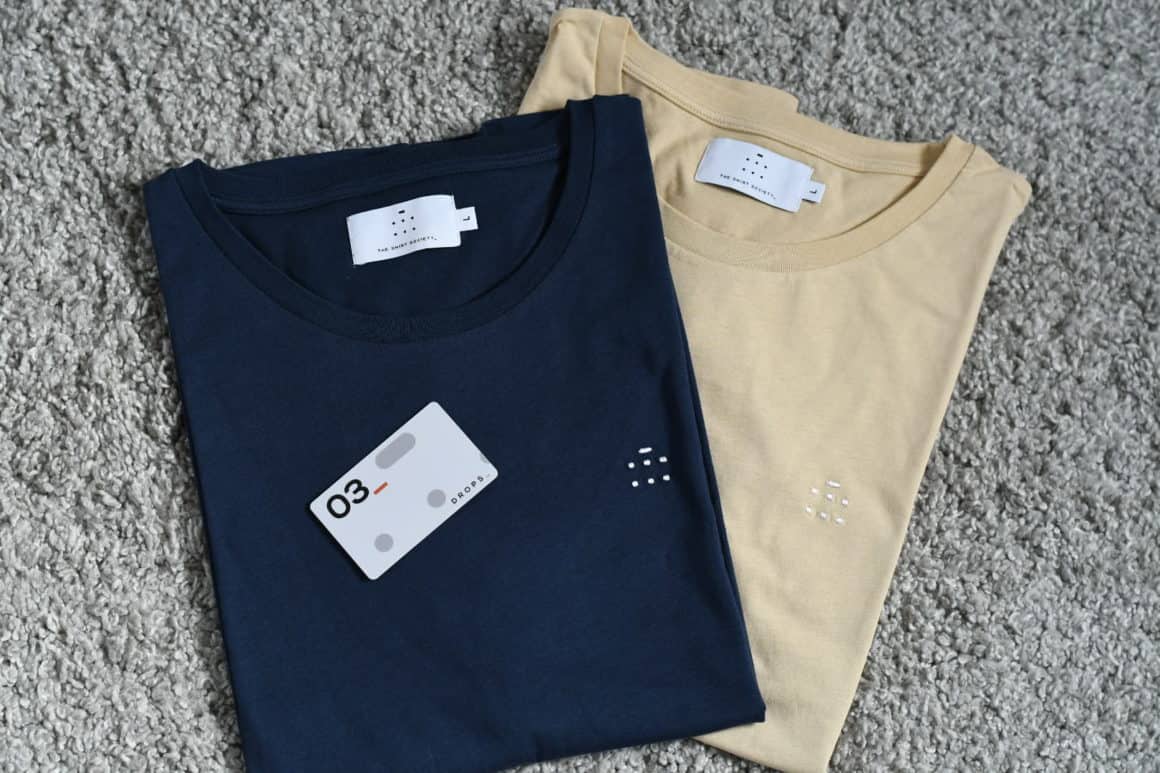 The Shirt Society is a no-strings-attached subscription menswear business for quality collared shirts, polo shirts and t-shirts. All you have to do is select your first shirt, size and fit, and how often they want to receive a drop – every 30, 60 or 90 days, and that's it.
Supreme Quality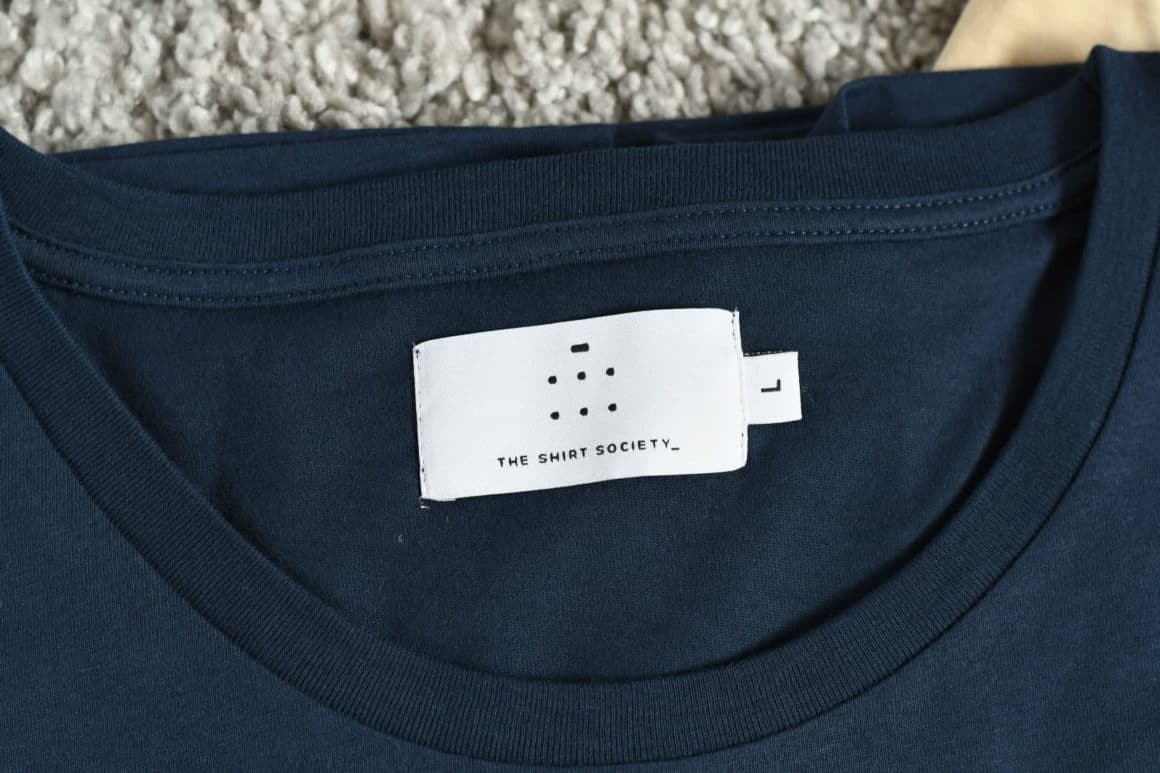 One thing that often worries me about buying clothing online is the quality. I am a very tactile shopper, I like to feel the fabrics when buying something new because I often find pictures can be deceiving. Certainly not so in the case of The Shirt Society.
Simon received two 100% cotton t-shirts for his first box, and the quality is outstanding. They hold up to the window test nicely. You can't see the light through the fabric when held up to a window. I hate thin fabrics because they rarely hold their shape and are easily damaged when accidentally caught on watches, belts or children's toys (a regular parenting hazard).
I ordered Simon Navy and Stone T-shirt bundle in size large, which fit really well. Their size guide for a size large is a 16″ collar and 39-42″ chest. Both t-shirts have a small embroidered Shirt Society logo on the left breast, simple and stylish.
The Shirt Society Gift Cards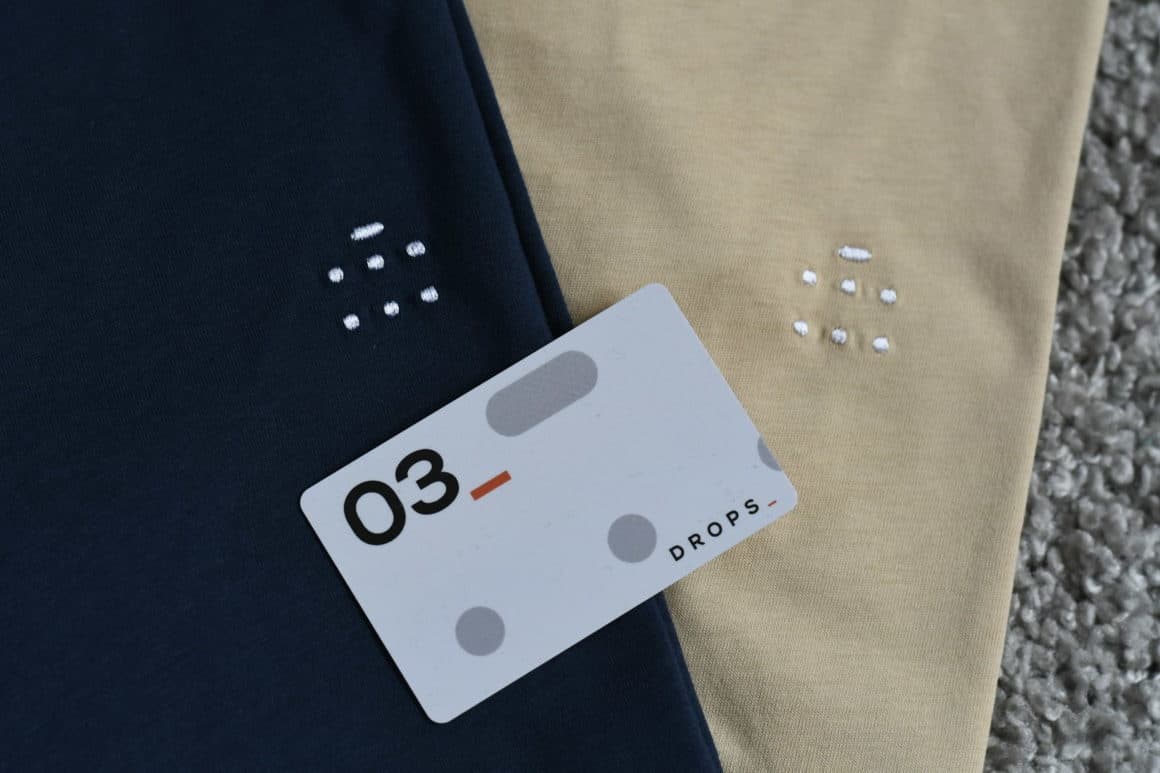 We all love a gift that keeps on giving, and that's exactly what you'll get with The Shirt Society Gift Card. Choose from a 3, 6 or 12 drop gift card at discounted prices, and the recipient will be able to activate their subscription and choose a plan to suit them.
The plans are completely flexible too so if they find they don't need a new shirt at the next scheduled drop, they can simply log into their account and change it.
The answer to lockdown gifting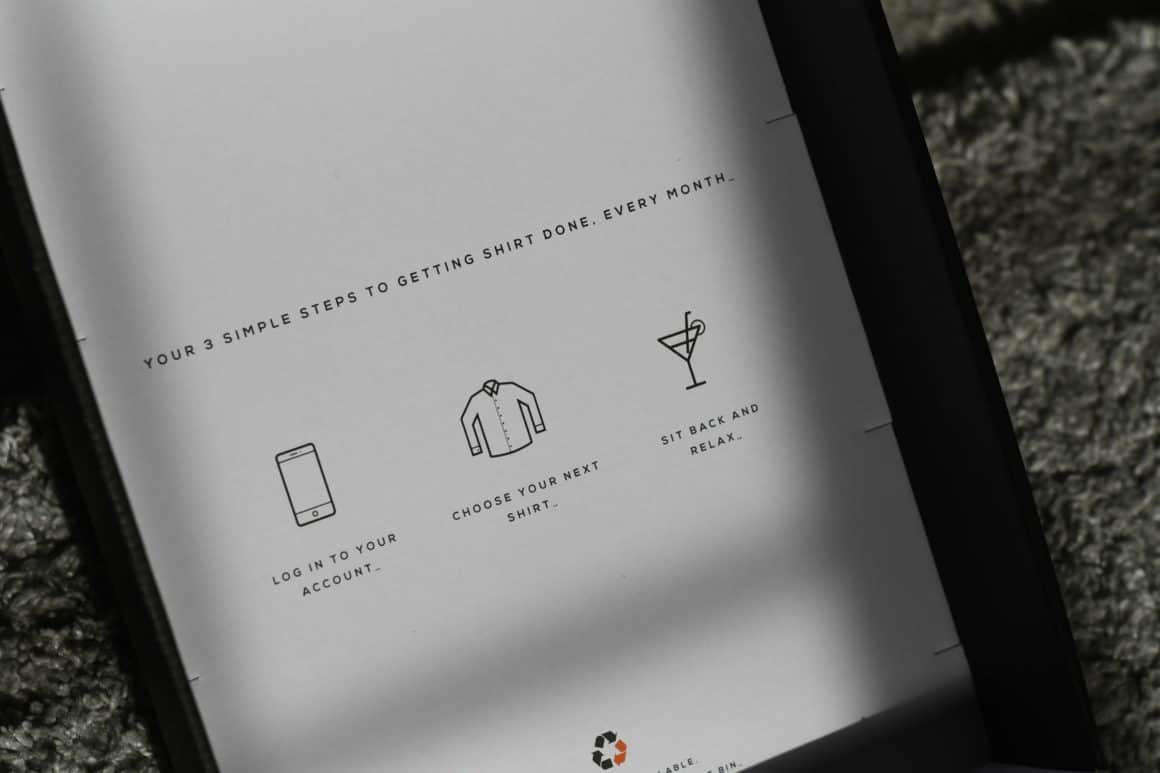 After almost a year of birthdays, anniversaries and special occasions during a lockdown, we are all getting better at buying gifts online. I personally thing The Shirt Society is a great option for lockdown gifting because you're giving the recipient the option to choose something for themselves without choosing something they don't like.
Returns Policy
With The Shirt Society, you can have complete peace of mind; if the shirts do not fit, they offer unlimited free exchanges until you find your perfect fitting shirt. What more could you ask for?