Nano Rings vs Micro Rings: What Is The Difference?
Hair extensions are the best option for those ladies who want to add longness and more thickness to their hairs. There are several types of hair luxury hair extensions you can find in the market and choose according to your preference.
You can choose tap-ins, weaves, micro rings, fusion bonds, and nano rings. Both micro rings and nano hair rings are popular among females. Though the most popular type of hair extension is luxury remy nano ring hair extensions commonly made of silicon inner or copper to ensure hair protection.
The size is the main difference between nano rings and micro rings. However, their fitting technique is almost the same. Let's have a look at both rings hair extensions:
Nano Ring Hair Extension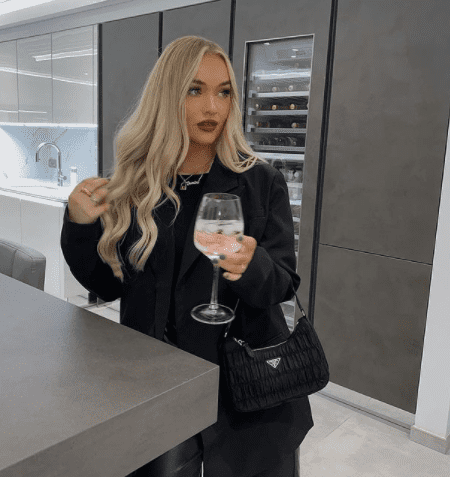 The nano ring hair extensions are similar to micro hair rings though they have a bit smaller rings. The nano ring has a keratin tip that helps you secure the metal loop which is clutched tightly to form a strong tip that is inserted into the nano hair ring before it clamping with the pliers.
Additionally, they are available in plastic tips, an alternative to keratin tip hair extensions. Some females have thinner hair and less hair volume, then nano hair extension rings are the best and ideal option for them.
Benefits of Nano Ring Hair Extensions
The nano ring hair extension is smaller than the micro ring remy extensions.
It is the best hair solution for those ladies who have thinner or less hair volume.
They can stay safe for a long time easily when they are attached to our real hairs.
Micro Ring Hair Extensions
Amazingly, clipboard extensions don't need any glue bonds to attach with hairs, unlike the other hair extensions. The cold fusion method is used in micro hair rings attached to your natural hairs. A micro ring is a small metal ring that is applied to a small section of natural hair and an I-tip hair extension is easily inserted into the micro hair ring. After this, it is then clamped.
Micro rings are applied to the real hairs horizontally. This method gives a very natural look to the hairs. This is what women need to look beautiful and alluring.
Benefits of Micro Ring Hair Extensions
These are some advantages of micro rings:
It is a big advantage of the micro ring that you don't need to use glue to attach it with your real hairs.
Micro ring secures your natural hairs from damage by adhesives.
These hair extensions can last from 4 to 6 months if you take care of them well.
Micro hair extension rings look very natural as well as fully secure for your hair.
Conclusion
Finally, the nano and micro ring application methods and techniques are the same. Though if we compare both options, then nano-rings win. It is because common and traditional micro hair extension rings might be visible through the thin hairs as they have bigger rings, unlike nano rings.
Due to the size factor, nano rings are given preference by the majority of women, especially those ladies who have less hair volume. Nano rings hair extensions don't have any hair twist and tangling issues if we compare them with micro rings.