Mother's Day Gifting – Tiger Beauty Range
Today I want to share some of the lovely gifting ideas on offer at Flying Tiger Stores. As I have mentioned to you before, Tiger happens to be one of Little Beans and my favourite stores to visit when we pop into the City for a shopping spree. It's one of those shops that you never know what little treasures you are going to find. It's a bright white shop, yet it is bubbling over with lots of lovely bright colours and excellent prices.
Beauty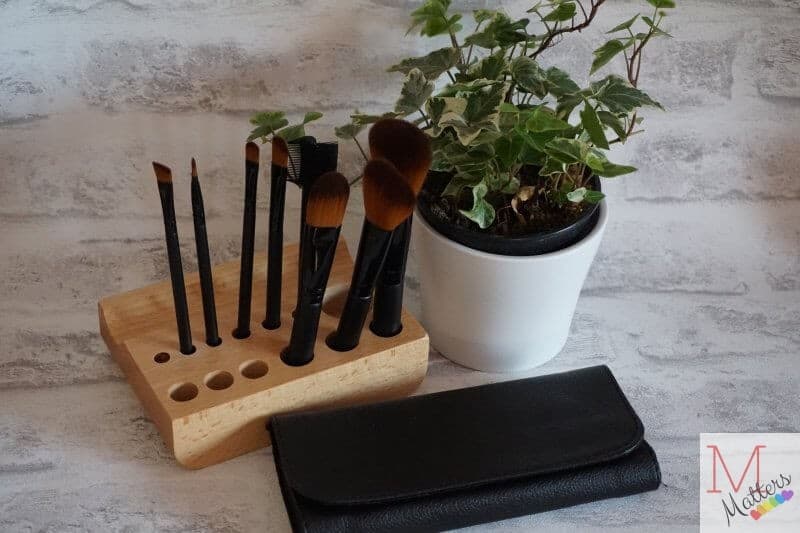 In readiness for Mother's Day (and in a vain attempt to look a little less tired and a lot more beautified), Tiger sent me this set of make-up brushes (£10) and brush holder (£6), which I am very much in love with. I LOVE make-up brushes and am so impressed with these beauties. They are seriously soft and have all the brushes that I need to transform my face.
The brushes all come in this handy little magnetic closure carry case to keep them neat, tidy and clean, so they are ready when you need them, or if you like to have your brushes standing to attention ready for action, then how about this wooden make-up brush stand with more than enough slots for your brushes, you've even got an excuse to buy a few more.
Home

For the Mum who loves to make their house into a home, she will love these funky new additions to add colour to the home. I love the hexagonal wall shelves; you stick a few together to create a fabulous piece of wall art.
Got a green-fingered Mum?

The only time my Beans see me in the garden is playing with them, sitting in the sun lounger or tending to the rabbits. It's not that I don't like doing gardening. It's just that I can usually find something else I would rather do instead. For some Mums, though, this is their therapy, their 'me-time', and their exercise, so those Mums who do love to get their hands dirty them how about some pretty tools to work with or this double planter would brighten up any patio.
Whatever your budget, there's always something you can fall in love with at Flying Tiger, so pop down to your nearest store and find something beautiful for Mum today.