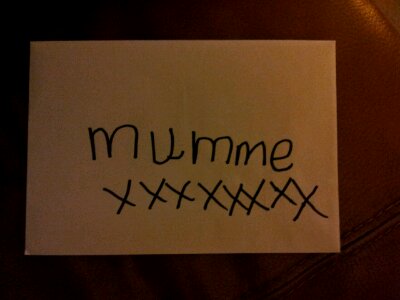 My precious card . . .
Sometimes Little Bean really knows how to make me smile. Today when I collected her from school I received some bad news which I have decided not to talk about for the time being.
Whilst I was talking to her teacher Little Bean presented me with this envelope . . .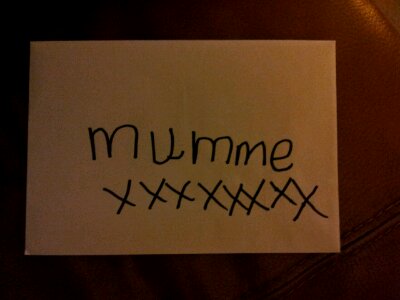 I was so impressed with her writing I could have cried. She told me to open it so I did, inside was this cute puppy . . .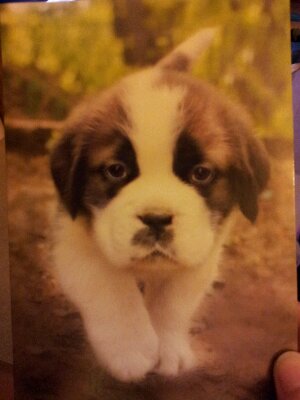 And then when I opened it my heart swelled with pride and happiness. This is such beautiful writing and precious words . . .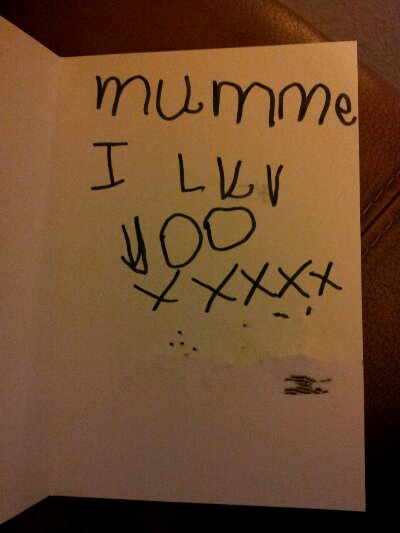 Has your child surprised you with anything special recently??