My Picture provides the perfect home office backdrop #ad
When My-Picture.co.uk contacted me to see if I wanted to review an item from their amazing collection of personalised wall decor and lifestyle accessories, the perfect idea popped into my head.
A space to call my own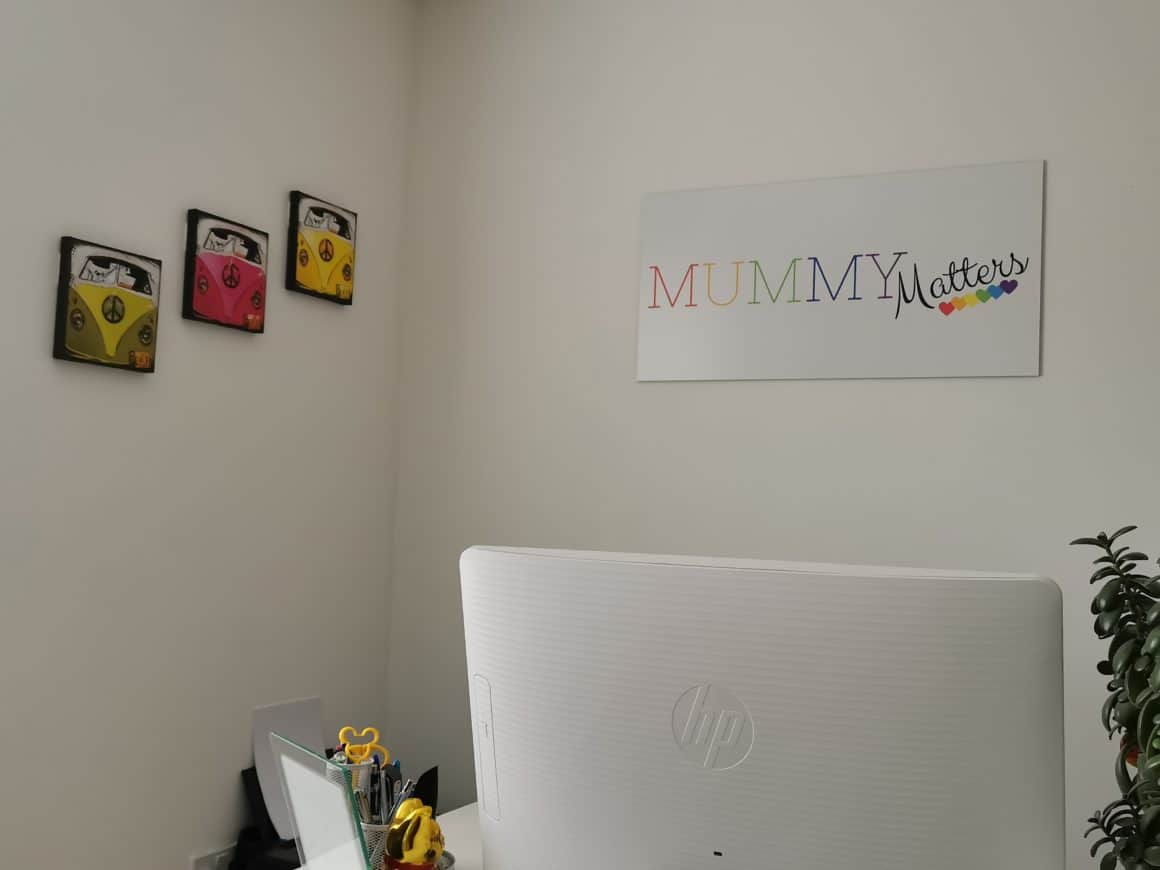 It's hard to believe sometimes that I have been working from home for over 10 years. For something which just began as a way to 'keep the grey cells active', it still amazes me that Mummy Matters has grown the way it has. I worked from my lap or the dining table; eventually, I bagged myself a desk in the dining room corner and then eventually a corner of the playroom.
This year, I decided, it was time for me to have a space to call my own. Being a little older, the children's toys were less bulky so that we could move them out of the playroom and into their bedrooms. This left me with a beautiful office, somewhere that I can work, see the world go by and close the door on at the end of the day, knowing I can return to it at any point from where I left off.
Putting my mark on it
Over the years, I changed my blog logo until I found the one that felt most like 'me', so when it came to decorating my office, I decided to keep it clean and white with bursts of colour. It was then that I also decided I wanted my business logo on my wall, so there were no doubts as to the function of this room. This is the Mummy Matters office, a business I have built over more than 10 years to be successful, profitable and something that I love.
A metal print from My-Picture.co.uk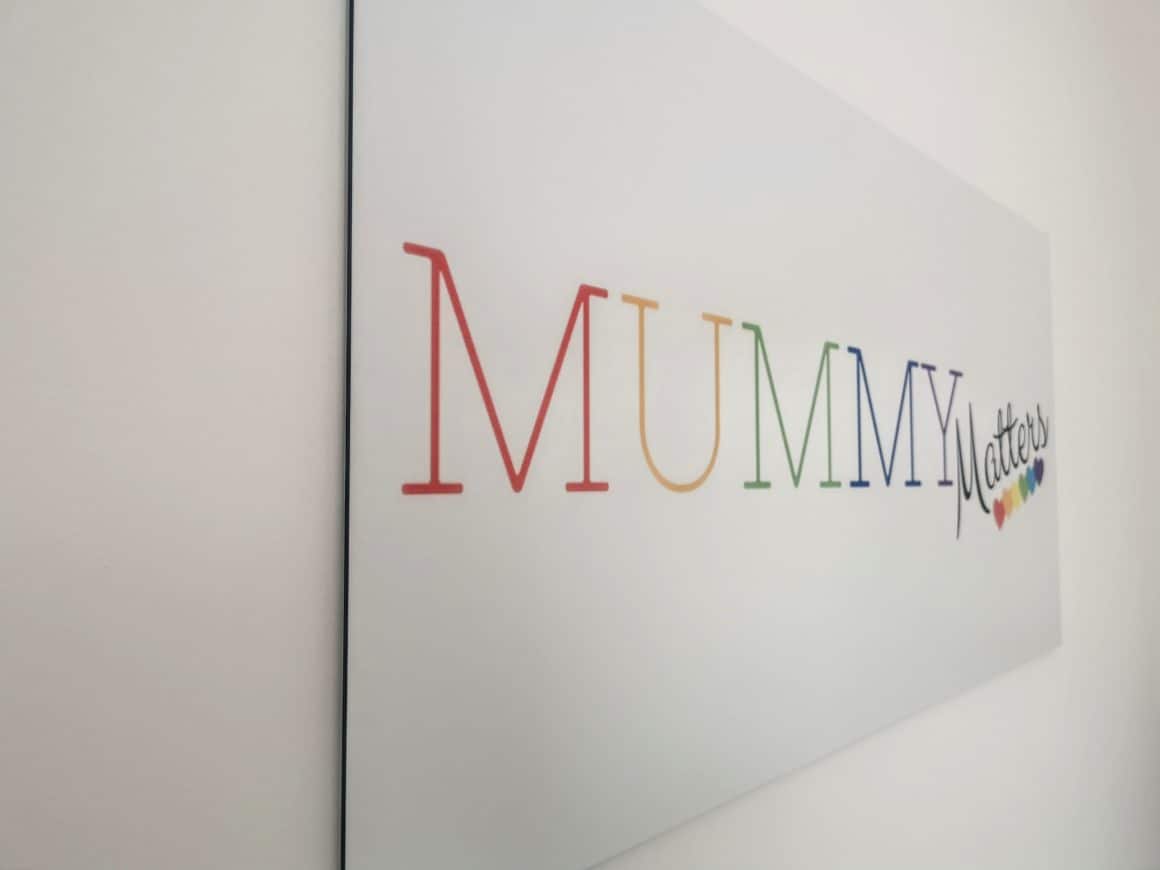 I knew instinctively that I didn't want a canvas picture, but it wasn't until I was introduced to My-Picture.co.uk that I realised you could get a metal print. So, what is a metal print?
A metal print offers premium quality photo reproduction, which is super strong and modern. Made from aluminium and only 3mm thick, the metal print is lightweight, so it required no drilling and has been fixed to the wall with adhesive pads. I love the minimalist design it offers.
The colours within the design are vibrant and sharp; they don't bleed or fade at the edges, which means it would be perfect for photo enlargement. Of course, if metal prints aren't your thing, then My-Picture.co.uk offers a wide range of mediums for your prints, including Canvas, acrylic, framed wood, wood, photo board and acrylic with aluminium. There is something for everyone.
More than Prints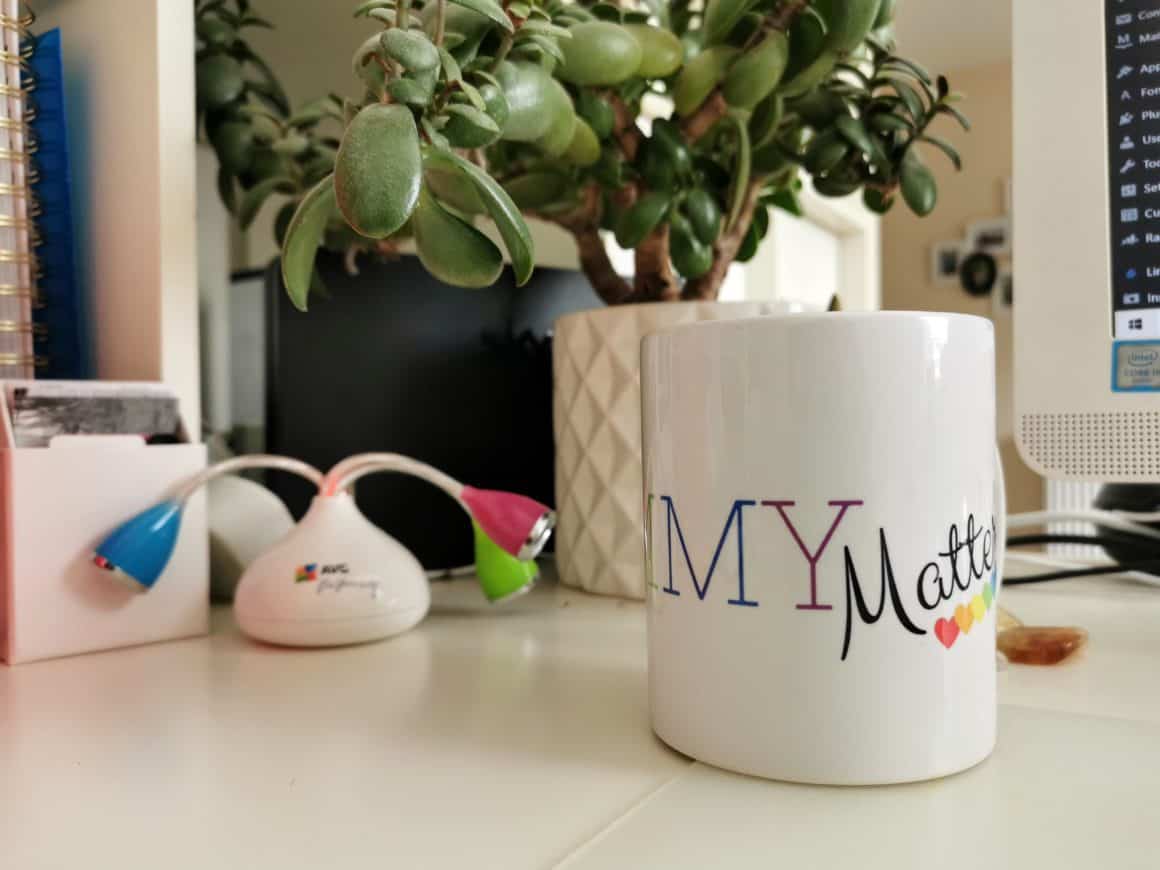 After my metal print business logo arrived and had been proudly displayed on my wall, I decided to look and see what other items My-Picture.co.uk had available. I had been so impressed with the print quality and the finish of the product that I also ordered myself a mug with my logo on it.
Other products available include:
Custom face mask
Towel
Blanket
Cushion
Rug
Acrylic block
Mouse mat
Puzzle
Star mat
Mix blocks
Photobooks
So whatever you are looking for, whether it be to advertise your business, as a gift for yourself or your loved ones after a tough year when you haven't been able to see each other so freely, My-Picture.co.uk has got some awesome photo products.
10% Discount Code for Mummy Matters readers
When I find a company I like, I love to share them with my readers and give them something too. I have teamed up with My-Picture.co.uk to offer Mummy Matters readers a special 10% discount off their purchase online. All you have to do is quote the discount code below when prompted.
MUMMYMATTERS10