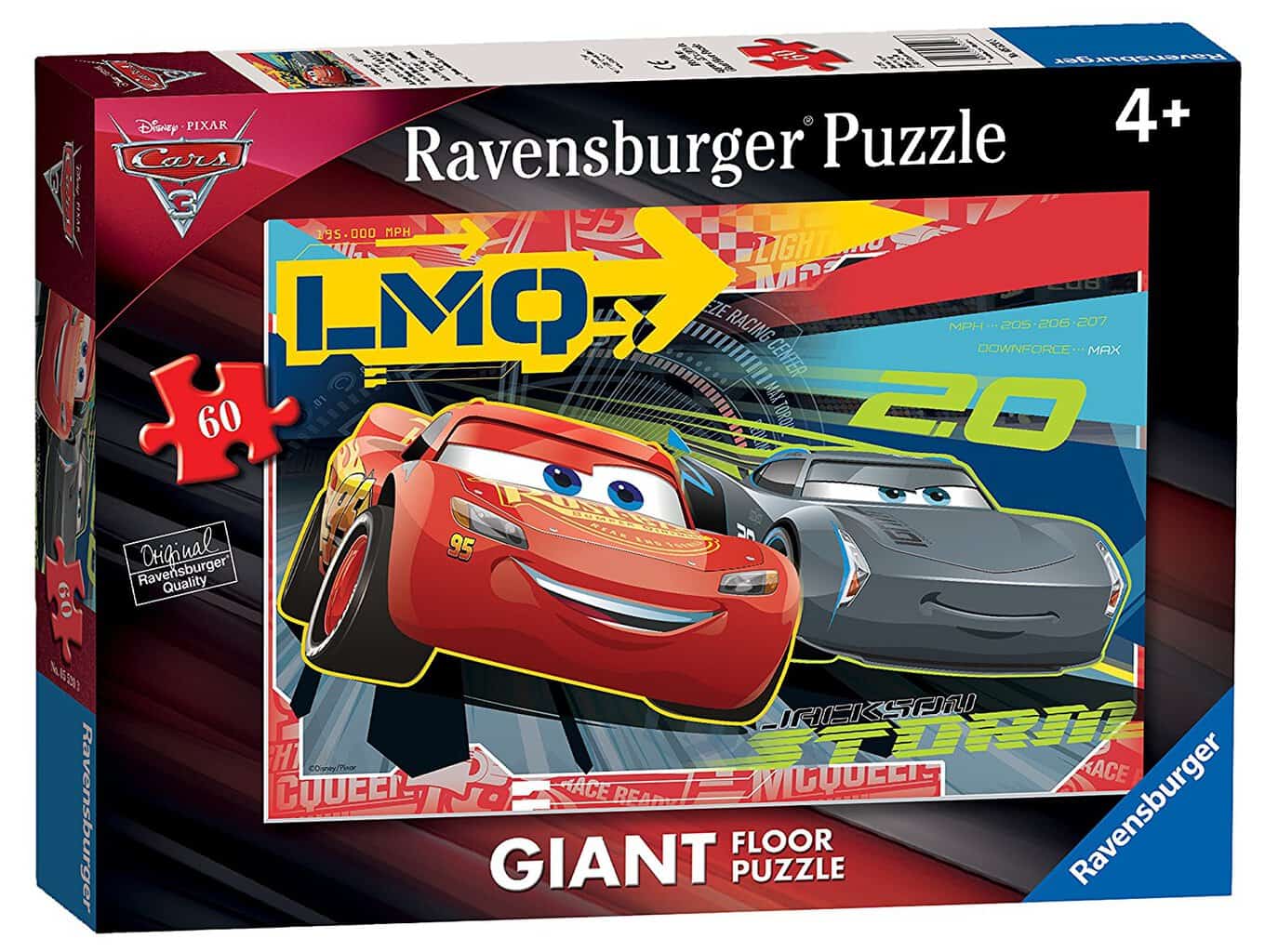 My lucky boys and their Disney Cars 3 goody box!
There's one movie that is currently a hot topic in our house and many houses around the world with the release of the latest in the Disney Cars franchise. Disney Cars 3 follows Lightning McQueen as he struggles to keep up newcomer Jackson Storm and the new high-tech supercars taking their positions on the race track. One of his usual competitors bow out as they fail to fight off the competition. In his efforts to keep ahead of the race Lightning suffers a bad accident and crisis of confidence, will that be the end of his shining career?
The boys and I went to the cinema to see the film and thoroughly loved it, it had the right touch of nostalgia, thrills and giggles but Lightning McQueen was still the top car for Albie! As you can imagine he and Ollie were very excited when they received a box of Disney Cars 3 products from Ravensburger and Disney, we have been having lots of fun playing with them.
Ravensburger Disney Cars 3 Giant Floor Puzzle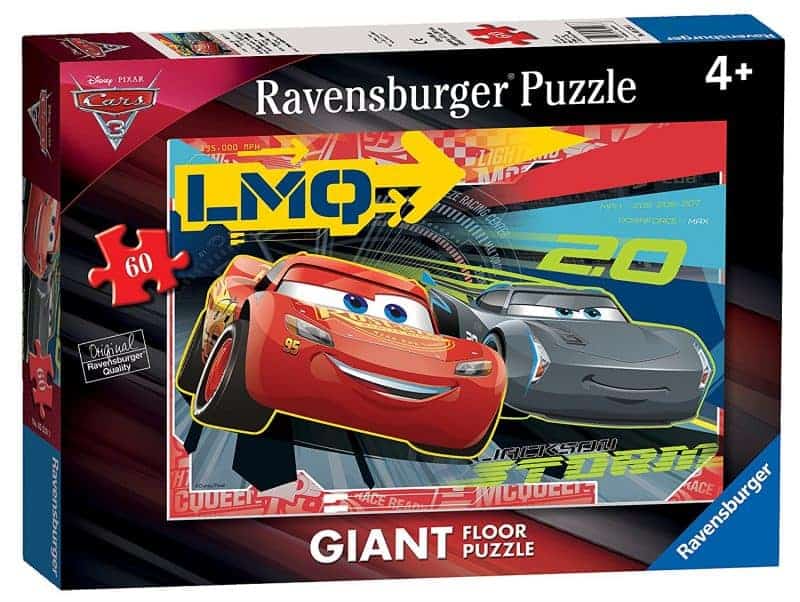 The Ravensburger Disney Cars 3 giant floor puzzle is a 60-piece puzzle made from high quality, durable thick cards and features Lightning McQueen and Jackson Storm. These are great puzzles for the boys' small hands, the pieces are big enough for the boys to handle without having to worry about them being too heavy-handed and bending them. The pictures are bright and vibrant but create enough of a challenge to make the boys have to work to recreate the image.
RRP £9.99
RC Turbo Racer Mater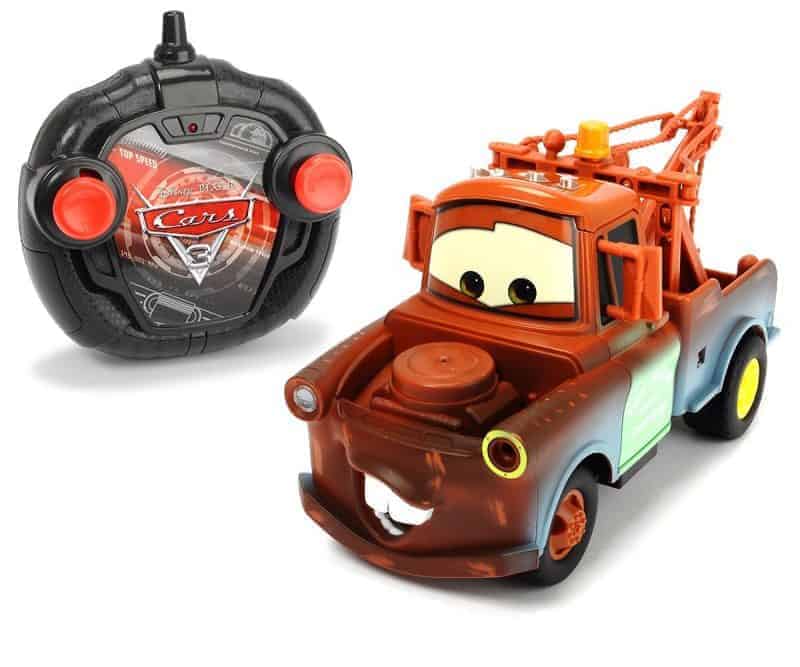 Mater is STILL one of my favourite characters in the Cars trilogy, there's some cute and quirky about the old guy and the films just wouldn't be right without him in it. The RC Turbo Racer Mater is a great first remote control toy for children aged 4 and upwards. It has a 2-channel RC (2.4GHz) truck that moves forwards, backwards, left and right. The turbo function gives it a boost for when he wants to have a blast with his friends and adds power to the wheels. Albie has found this a very easy RC toy to control and has covered many laps of our hall, kitchen and dining room. Just pop the batteries in (not included) and your racing fun can begin.
There might be some children that are fond of other types of vehicles. This is quite natural as not everyone will be fond of Cars. For example, if your little one is more interested in monster trucks, you can go for the best traxxas slash 2WD scale model. This is a great way to get them interested in real cars and models and they will be able to show off the same proudly in front of their friends. Make sure that you are getting all the necessary parts from the brand before you end up making the purchase. This is a great gifting option for birthdays, Christmas holidays or to reward them for great results in school examinations. 
RRP £26.99
Cars 3 Bag Clips by Posh Paws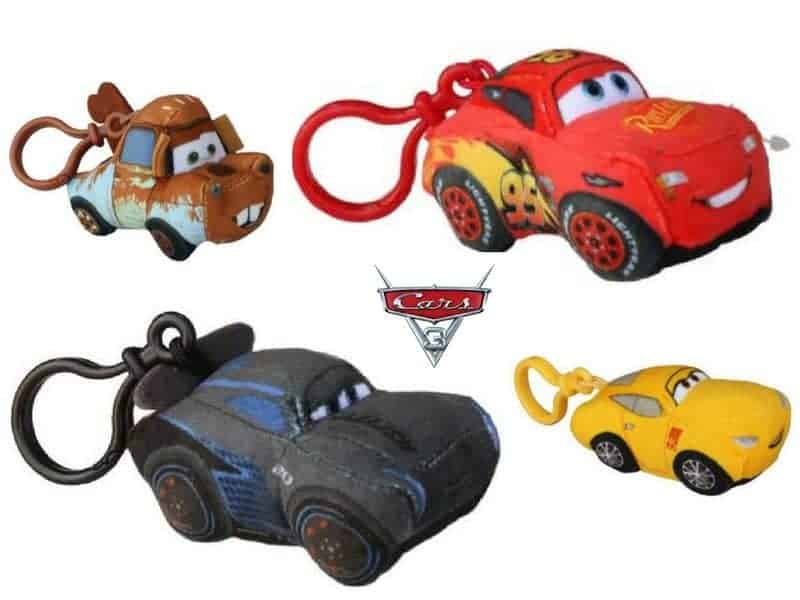 There are 6 Cars 3 Bag Clip characters to collect: Lightning McQueen, Cruz Ramirez, Jackson Storm, Mater, Guido and Mack. Add the soft toy clips to your bags for decoration or to always have a toy close to your hand for on-the-go play. These make a great little buggy toy or for keeping little ones entertained in the car on long journeys. Albie played with him on our trip to the Lake District.
Size (excluding clip) 8cm x 5cm approx.
RRP £5.99 each
Cars 3 Mug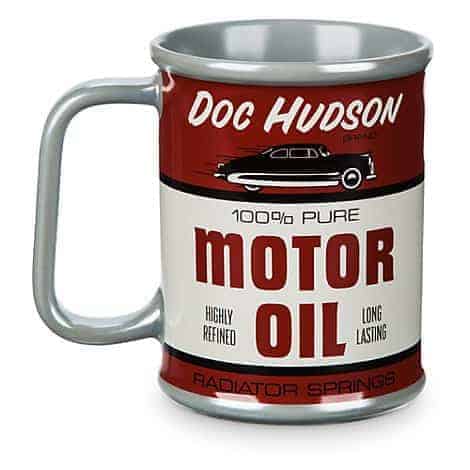 Whether you have a Cars 3 fan at home or you are one yourself, this Cars 3 Mug has been designed to look like a Retro Oil Can. It is dishwasher and microwave safe stoneware with a gloss finish. It's quite heavy on its own so would probably be better for junior fans and older.
RRP £10.99
Lego Juniors Cars 3 Sets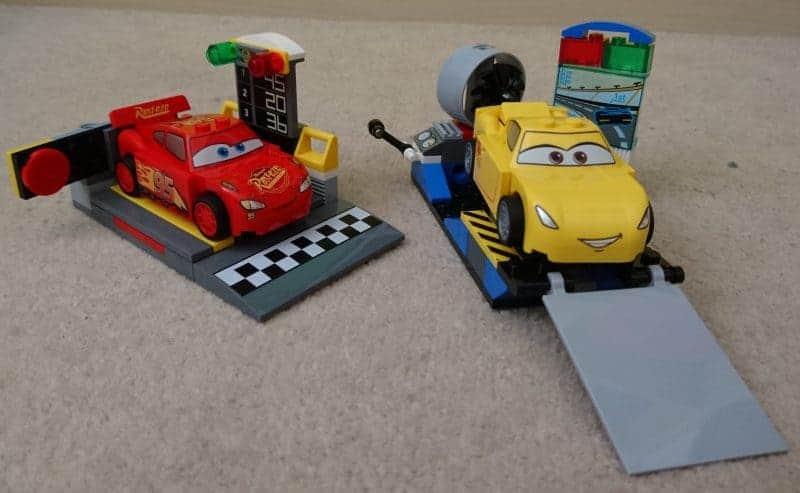 We received the Lego Juniors Lightning McQueen Speed Launcher and Cruz Ramirez Race sets and these were perhaps the toys that the boys got most excited about. Up until now, Albie hasn't been that interested in Lego but he cracked straight on with his set and managed to build the majority of this without my assistance. Both of these sets have taken pride of place in the boys' bedroom and they will often get them down to hold their own Cars 3 races for a bit of sibling competition.
RRP from £7.99
DISCLAIMER: The boys were sent this box of Disney Cars 3 goodies in exchange for our honest review. All words and opinions are my own and may not be copied without my permission. I have not been instructed what to write.