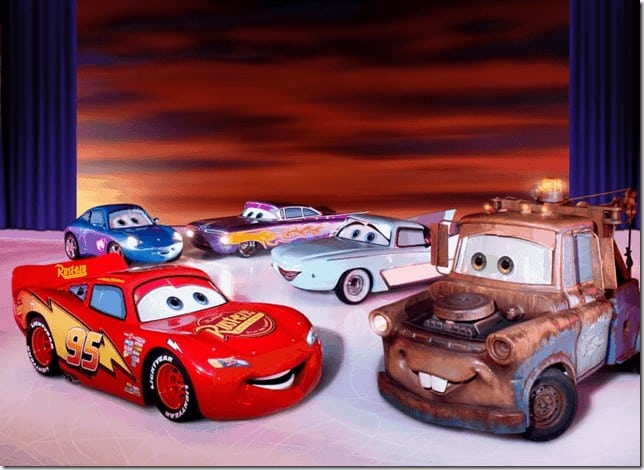 Disney on Ice: Here we come again!!!
Between Christmas and New Year we were lucky enough to be able to take the children to see Disney on Ice for the first time ever and we had a blast! So can you imagine how excited we all were when I received a further invitation to see Worlds of Fantasy which starts touring the UK from 5th March. I just know that my Beans are going to LOVE Dare to Dream because it features some of their favourite characters . . .
Disney on Ice presents Worlds of Fantasy where the audience will be whisked away to four magical locations on an action-packed tour led by Mickey Mouse and Minnie Mouse, showing nationwide starting 5th March 2014.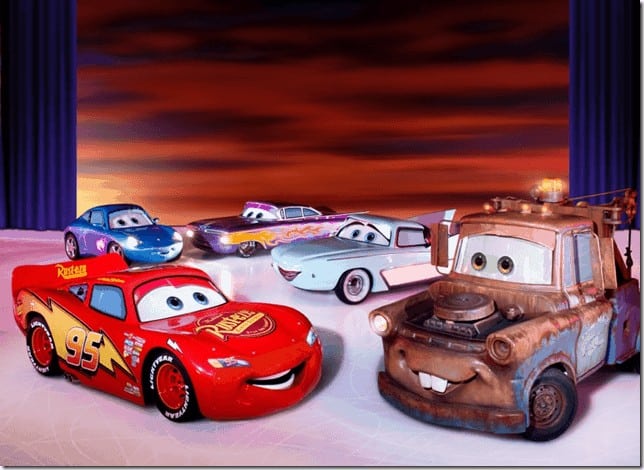 Produced by Feld Entertainment, Worlds of Fantasy is a captivating adventure taking Disney lovers across the auto-racing terrain of Cars, Andy's bedroom for some Toy Story 3 fun, under the sea with Ariel from The Little Mermaid and into Tinker Bell's mystical Pixie Hollow.
The on-ice excitement begins when Mickey Mouse embarks on an adventurous journey with Minnie Mouse to uncover each world of fantasy, but the plan goes awry when their cherry red roadster unexpectedly breaks down. Although Donald Duck and Goofy try, it takes the assistance of the coolest Cars on the ice to get the pistons firing again.
Mickey and Minnie's "road trip" continues by diving into Ariel's fluorescent, coral-covered world in The Little Mermaid and into the colourful fantasy land of Disney's Fairies for the Tinker Bell segment.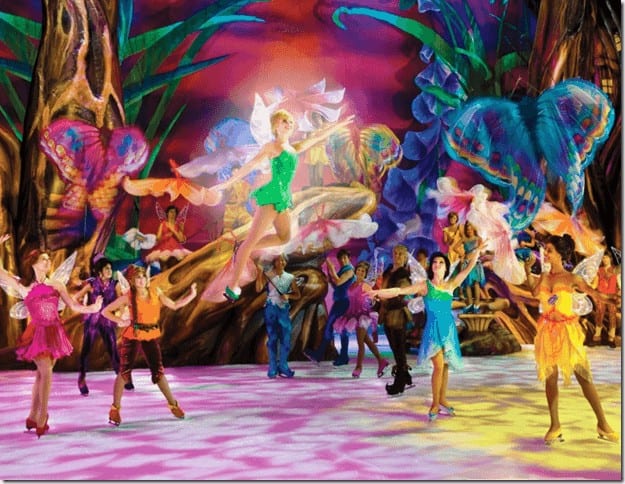 Worlds of Fantasy offers the perfect combination of elements for fans of Disney On Ice. "From the contemporary feel of Cars and Toy Story 3 to the timeless quality of The Little Mermaid and Tinker Bell, audiences will see four completely different Disney worlds brought to life," says producer Kenneth Feld. "All of this provides a value that is truly unparalleled in the world of live family entertainment. More than ever before, there's something for everyone."
Disney On Ice presents Worlds of Fantasy will be showing at nationwide from 5th March to 27th April, see full show details below:
First Direct Arena, Leeds 5th – 9th March 2014
LG Arena, Birmingham 13th -16th March 2014
Capital FM Arena, Nottingham 20th – 23rd March 2014
The SSE Hydro, Glasgow 27th – 30th March 2014
Echo Arena, Liverpool 2nd – 6th April 2014
Wembley Arena, London 17th – 20th April 2014
Motorpoint Arena, Cardiff 23rd – 27th April 2014
I think we're in for a real treat, don't you?!
DISCLAIMER: We are being given a complimentary family ticket to see Worlds of Fantasy for the purpose of this post.