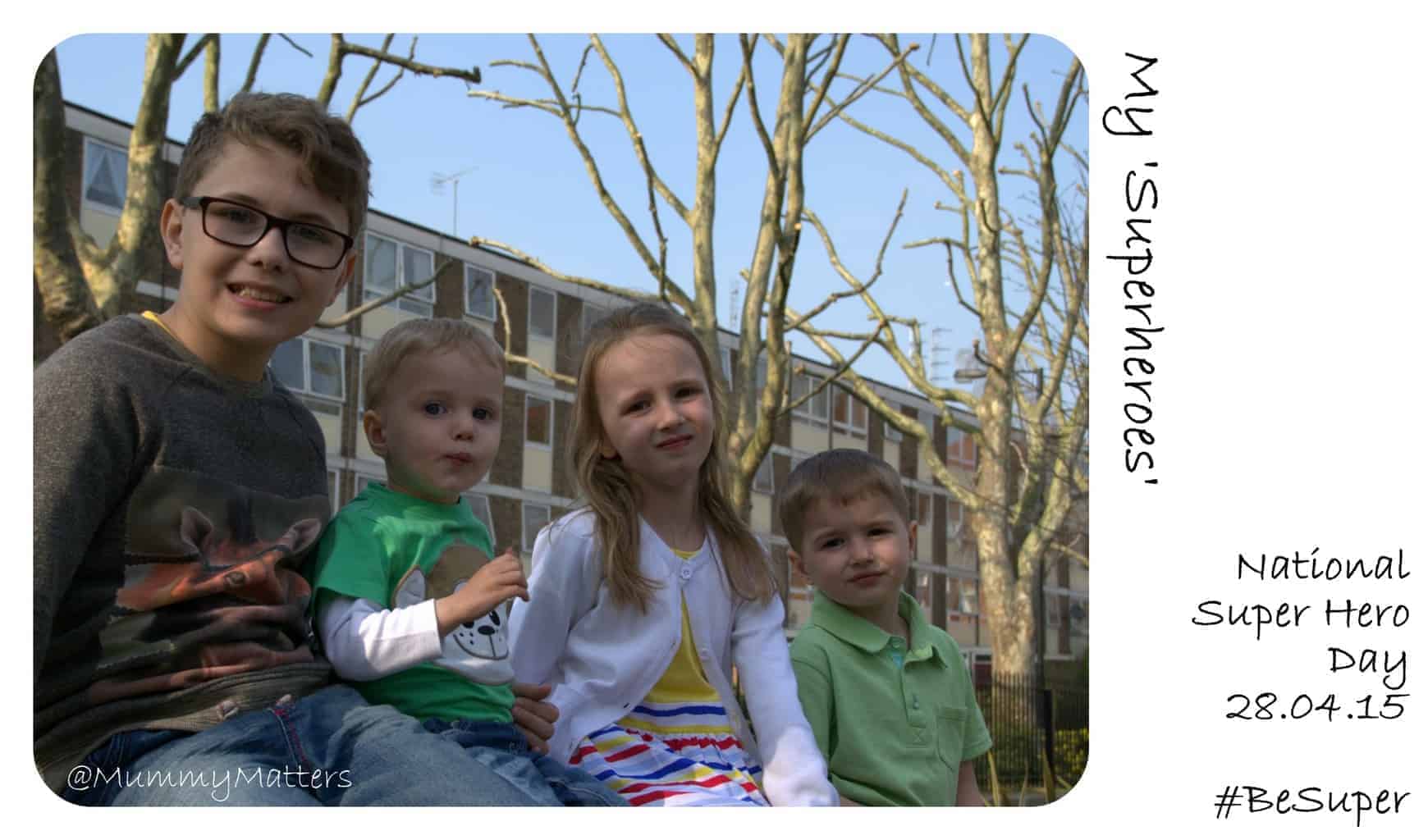 My Beans have got what it takes to #BeSuper on National Super Hero Day
Did you know today is National Super Hero Day?! Well it is and so today I'm celebrating my very own little Super Heroes, my Beans because they have definitely got what it takes to #BeSuper.
Being a parent isn't always the easiest job in the world, but then again, being a child isn't always the easiest either but we all do the best that we can and whilst there are many, many days where the Beans have driven me mad for some reason or another the good days will always outweigh the bad because my Beans are the reason that I wake up EVERY.SINGLE.DAY with a smile on my face, they are my purpose and the reason that I want to be the best that I can be, they are the reason that I too want to #BeSuper.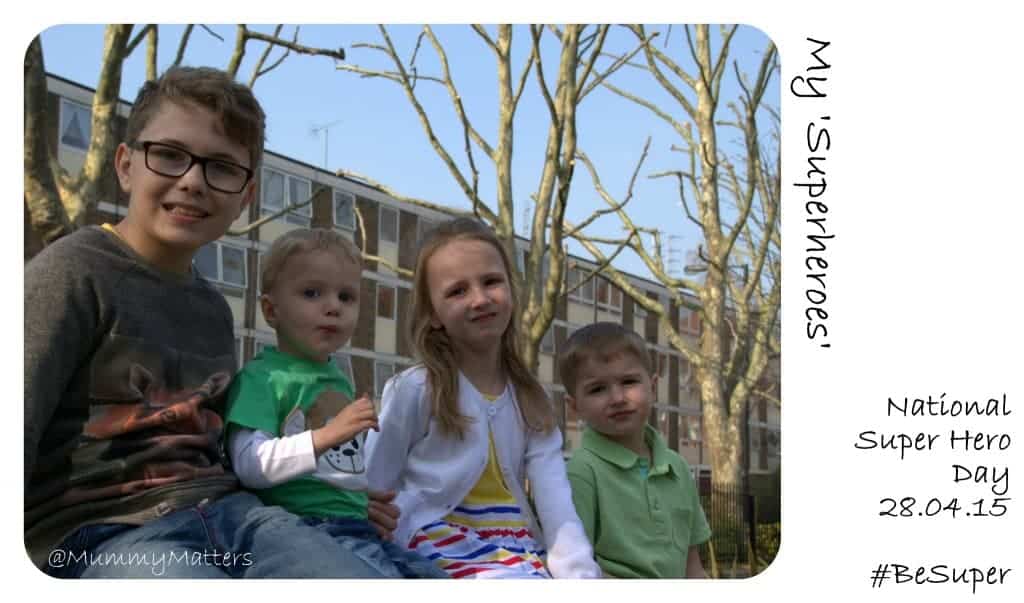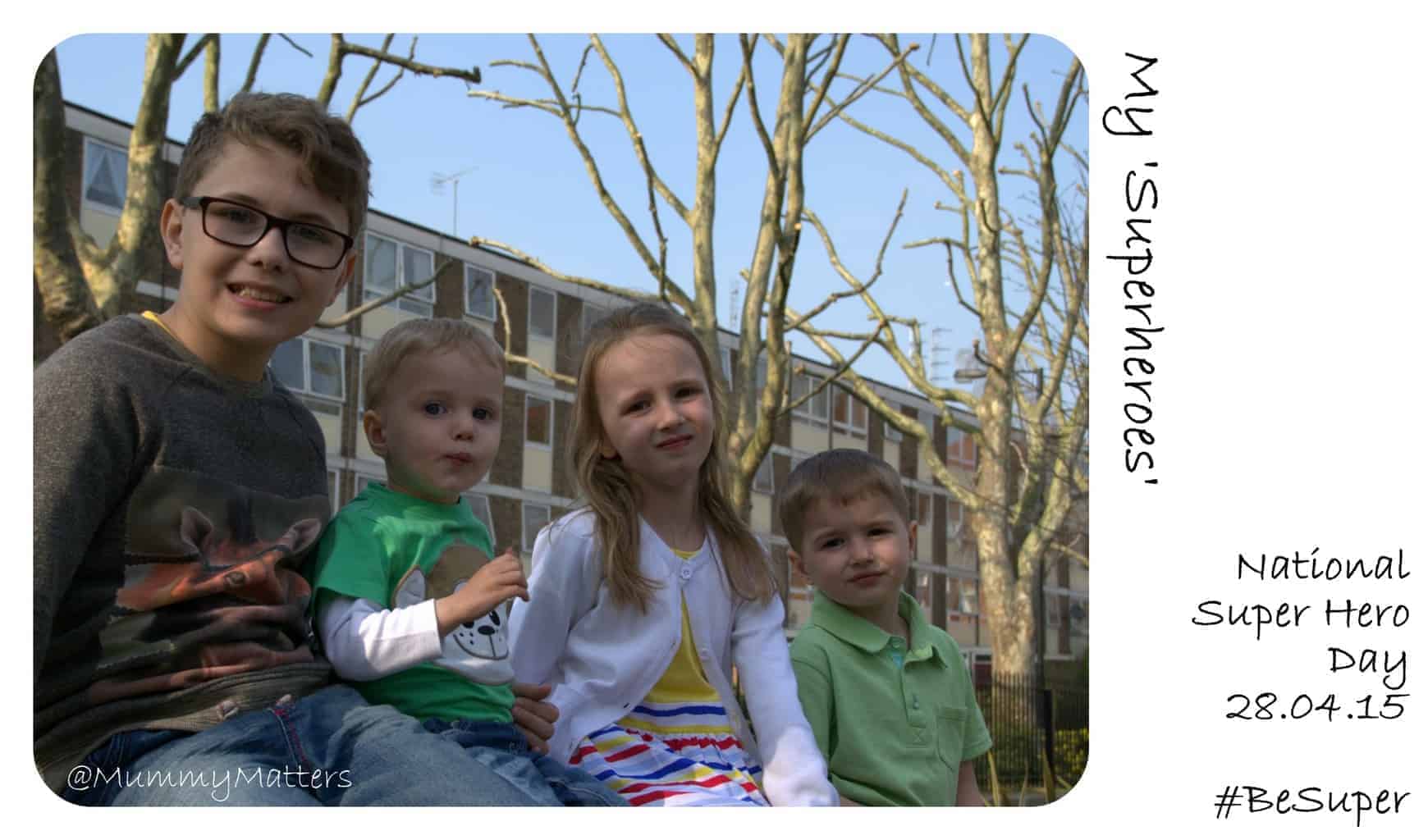 Let's take them one by one shall we . . .
Curly – my stepson of 11 years now. Curly has had to put up with a lot in his 11 years as a stepchild, he has dealt amazingly with the breakup of his Mum and Dad and the formation of his new families. Anyone from a blended family will tell you, it's tough and unless you have been a step-parent or step-child yourself, you'll never quite understand it but I love Curly as if he was my own, he is my 'freebie' because I didn't have to endure labour or him, I was just lucky enough that he ran straight into my heart. He is a loving, thoughtful and caring stepson, he has a wicked sense of humour and plays well with his younger siblings despite their age gap. Sometimes he enjoys playing Barbie a little more than we would expect but hey-ho!!
Little Bean – my beautiful little lady can be quite the challenge. She is a gemini, so we get two for the price of one with her. Little Bean reminds me very much of my adult self, she is a tenacious girl who will not let anyone push her around, she says it like she sees it and has a thirst for life. She is also the sweetest, kindest and most loving little lady who has a heart of gold, she adores animals and babies, she loves pink, purple and anything that sparkles. I think sometimes she is my very own Barbie doll.
Beanie Boy – behind those big brown eyes lies a very sensitive little soul. Very much Mummy's Boy, he will do all that he can to make me happy, he is the one to climb into bed for a cuddle each morning, he is the one who will get my shoes and bag out ready for me to leave the house and willingly run around the house to help me fetch and carry to get jobs done. Beanie Boy is a brilliant big brother to Jelly Bean, even though Jelly Bean picks on him sometimes they have a beautiful relationship. Beanie Boy hero worships Curly and Little Bean to the point that they can often feel quite smothered by him (bless him). He is the typical young boy who loves all things 'Super Hero' and still believes that one day he WILL be a Power Ranger himself.
Jelly Bean – well now what can I tell you about this cheeky little monkey?! The youngest of the Beans with the largest personality, this boy knows how to turn heads (generally the ladies) he gets everyone wrapped around his little finger with his cheeky smile or his hilarious manner. Jelly Bean is quite the comedian and often has the whole family in stitches. He LOVES babies (sometimes a little too much), as mentioned above, he bullies his big brother Beanie Boy when the mood takes him but has good relationships with each of his siblings as a whole. Don't be fooled though, this one has a temper and can be quite demanding BUT he gives the best squeezes EVER (until he pulls your hair!).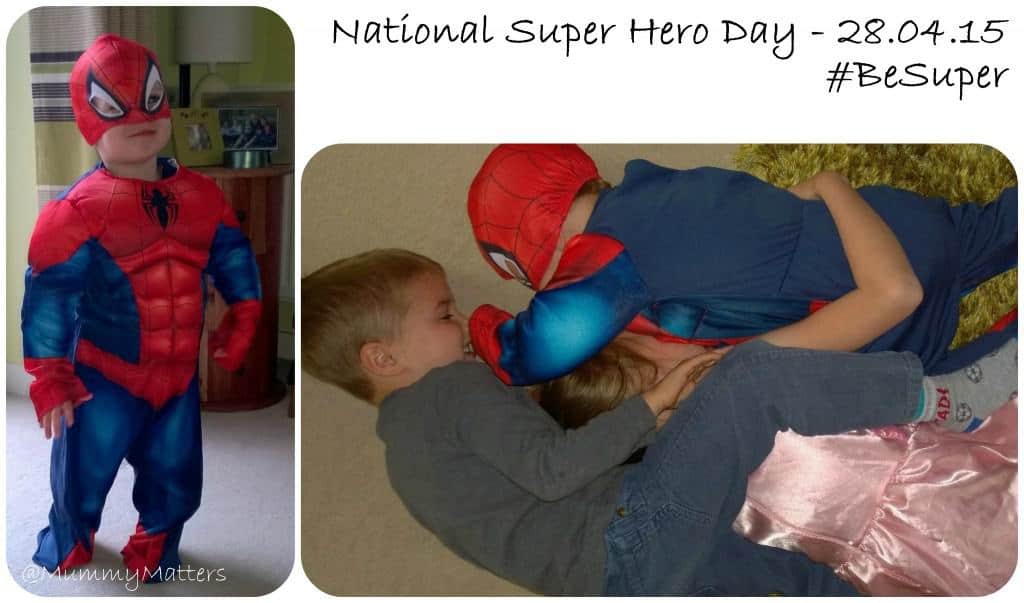 Everyone has the ability to #BeSuper and if you scratch below the surface you will see Super Heroes all around you. Yesterday, the Beans and I had our own little celebration in honour of National Super Hero Day with some special toys which had been sent to Little Bean to accompany the Barbie in Princess Power DVD which has been a huge hit in our house already.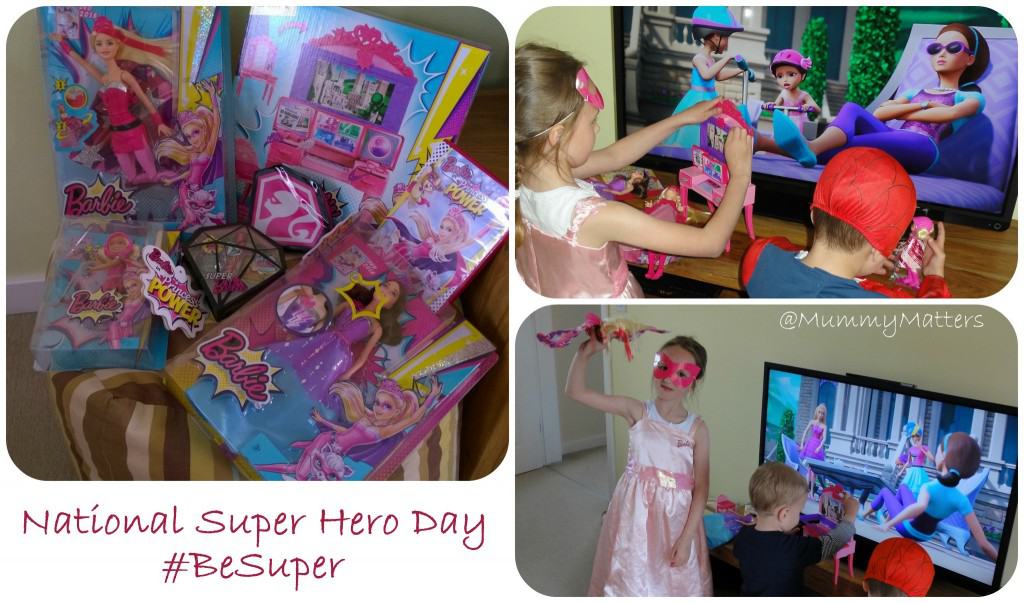 For the first time in the Barbie's 56 year history, she is donning a cape and mask and becoming the Super Hero herself. She wanted to know what makes my Beans Super too and honestly there couldn't have been an easier post for me to write.
Barbie also asked girls in a nationwide survey how they would imagine themselves as a Superhero and what they would expect of a Superhero today, the key findings include;
Girls aspired to be a superhero
Girls "wish there were more superheroes for girls" – nearly 9 out of 10 girls totally or somewhat agreed with this statement
Girls want to fly.  In the UK flight is the #1 superpower that girls would want if they were a superhero. Invisibility, super speed and super strength also rise to the top.
Girls don't want to choose.  More than half of the girls disagree with the statement that "superheroes are more fun than princesses".
Girls expect Barbie to do the same things that they would want to do if they were superheroes.  They see Barbie flying, beating bad guys but also helping people and animals while wearing something sparkly.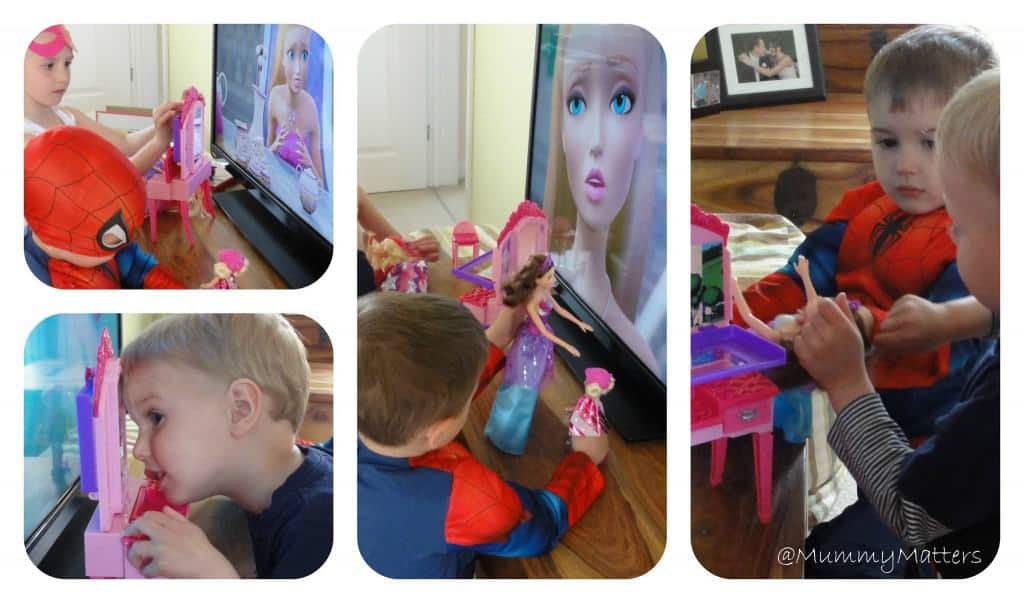 DISCLAIMER: We were sent the above pictured items for the purpose of this post. All words, images and opinions are my own and may not be copied without my permission. I have not been instructed what to write.