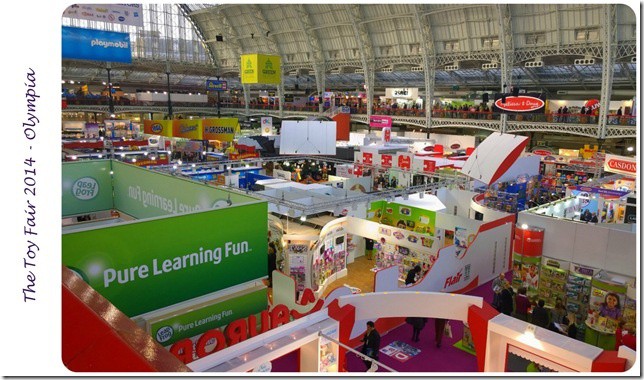 Mummy Matters went to the Toy Fair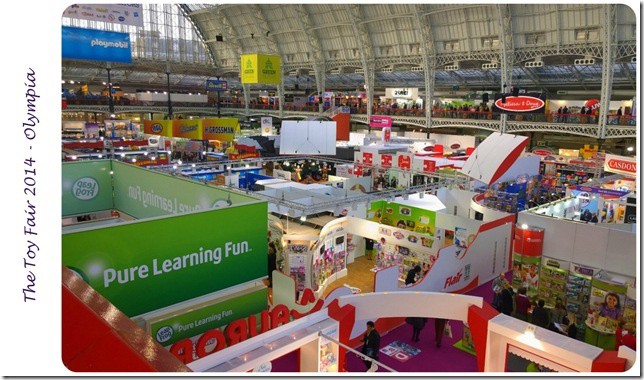 On Tuesday I had a very rare 'childfree' day out to the Toy Fair in Olympia courtesy of Galt Toys. The boys toddled off to Nanny and Grandads for fun and frolics (otherwise known as "let's wear Nanny and Grandad out" day) and Little Bean went to school followed by playtime at the childminders.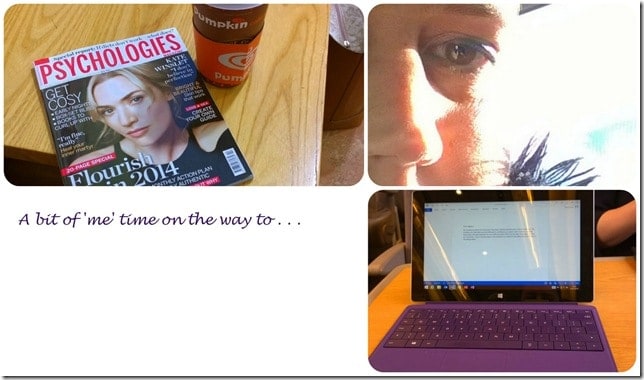 As usual I was completely useless at packing my bag (I really must write myself a 'day out' checklist) as I forgot to charge my Surface so as I sat down to get a few blog posts drafted my Surface died, shame on me! I also forgot to take my book to read in case I had managed to get my draft posts completed. Thankfully, I did have time to pop into the newsagents so I managed to grab myself Psychology magazine to get some inspiration and a cup of coffee to wake me up.
For once I had remembered to pre-book my seats on the train so I was able to find my seat with ease and sit back to enjoy the journey, shhh don't tell anyone, but I think I may even have relaxed (just a little bit!).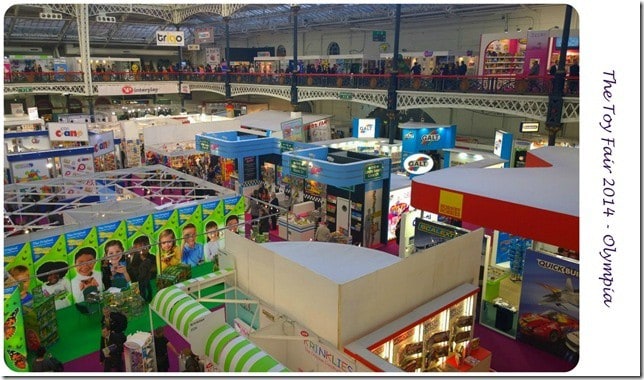 Getting to the Toy Fair at Olympia from Kings Cross is relatively easy on the underground and I love the fact that the overground train station is right outside. I was also super impressed by the checking in procedure, I had been sent my confirmation on my mobile phone so I simply scanned the barcode at the bottom of the email (on my phone) and my Media Pass printed out for me there and then.
If you have never been to the Toy Fair before it's amazing (even as an adult because we never really grow up do we). It feels somehow wrong to be walking around looking at toys without children but at the same time quite liberating. For once I could actually 'look' at the toys and really take them in without a little person giving me their big doe-eyed stare or pleading with me to buy it for them.
The Galt stand was huge and is packed with toys for every child from babies through to big boys and girls whether they love crafts, puzzles, experiments or being outdoors. Apparently I arrived just minutes after  BBC's Bargain Hunt art expert Timothy Wannacott had unveiled this stunning piece 5ft by 5ft mosaic masterpiece created by Ed Chapman for Galt using Galt Art products including Fun Buttons, Cotton Reels and Mosaic Masterpiece kits as well as paints, crayons, paper and craft kits. It took over 100 hours to create but look amazing. Ed Chapman has previously made the headlines for recreating portraits of famous figures such as John Lennon, David Beckham and Barrack Obama using everyday materials such as coins and sugar cubes and even vinyl records.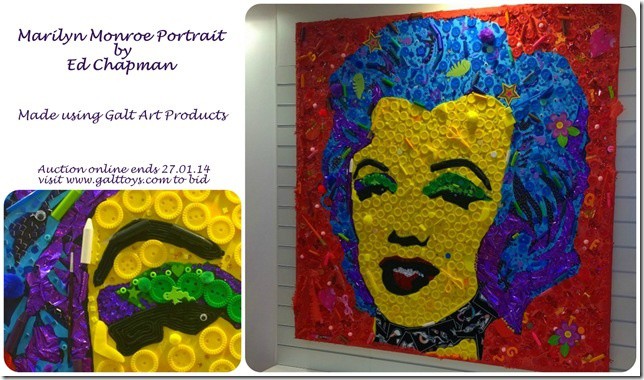 This Marilyn Monroe portrait was commissioned by Galt to raise money for the Toy Trust and has gone on sale via an online auction until Monday 27th January 2014. To place your bid or for further information please visit www.galttoys.com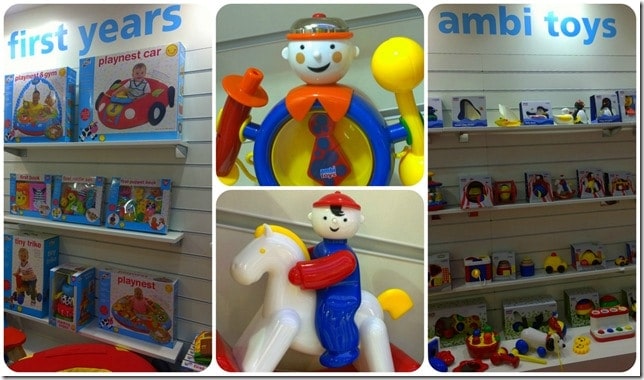 I was given a guided tour around the Galt Stand to see what great new products they have for 2014, so many great things to choose from. For Jelly Bean they have some gorgeous new toys in their First Years, Dr Miriam and Ambi Toys ranges. I particularly loved the "one man band", very cute and perfect for chubby little fingers.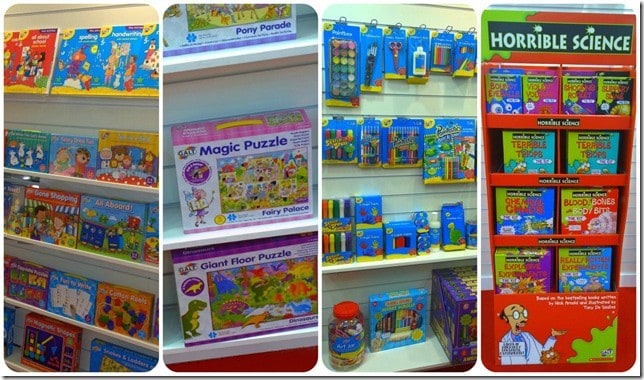 Over the coming weeks/months I am hoping to be able to share with you some of my favourite Galt products, I'm a big fan of their educational toys/games as I try to reinforce the 'learning is fun' theme at home. Galt do great ranges of puzzles, art supplies, science experiments and I can't believe I didn't take a photograph of it but I really liked the new Marble Racer (think of Marble Run only 10x better!).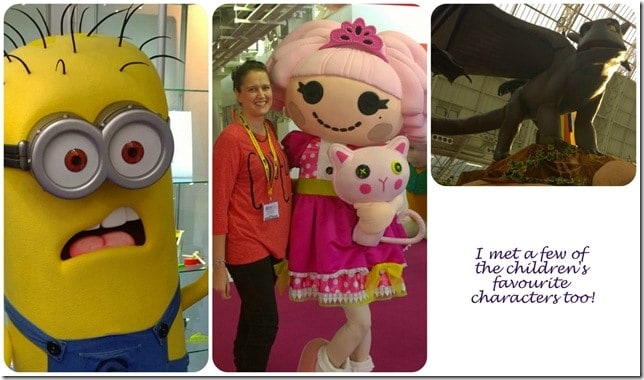 Before I left I had a look around most of the other stands at The Toy Fair and was blown away by some of the new products coming to a store soon (hopefully) and I couldn't resist grabbing photos of some of my children's favourite characters!
DISCLAIMER: I was invited to attend the Toy Fair as a guest of Galt Toys who paid for my travel expenses. All words, images and opinions are my own and may not be copied without my opinion.