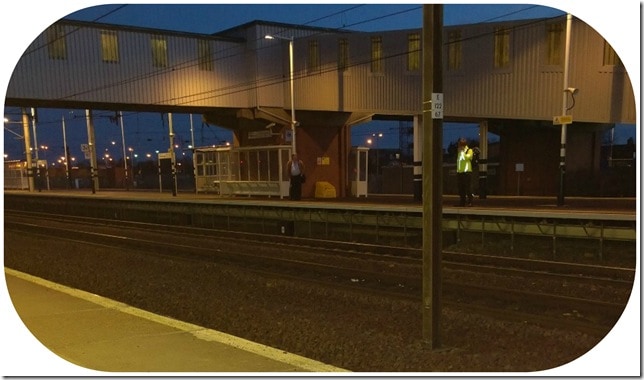 When Mummy Matters visited Pampers in Manchester . . .
Two weeks ago I stumbled out of my bed waaaaaaay too early, slapped on some emergency  makeup and made my way to Peterborough Train Station before my children had woken up (Daddy was at home with them, I'm not in the habit of leaving them alone!). Two train journeys and approximately 3 hours later I arrived at Manchester Train Station where I met up with my companions for the day; fellow bloggers, media and some fab PR ladies from Hill and Knowlton. The reason for our get together was because we were the lucky ones who had been invited to see what really goes on inside the Pampers Factory. I felt incredibly privileged as this was not my first insight of #PampersInnovation, I first visited Pampers in 2010 when I was heavily pregnant with Beanie Boy and received a guided tour of Pampers in Schwalbach, Frankfurt.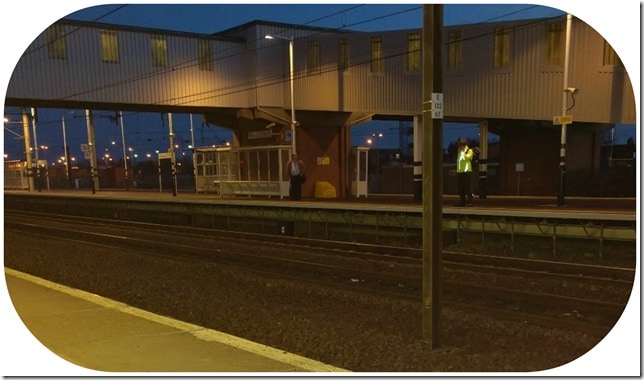 Arriving at the Manchester facility I was impressed by the sheer size of it and surprised to learn that they had been on this site for 80 years. They employ a surprisingly small workforce of just less than 300 employees who work in two shifts. Pampers have been produced in Manchester since 1991 and boast a management team which is 40% female (Pampers have got it sorted!). We had the pleasure of meeting quite a few members of staff who said that Pampers are a great company to work for, I might have thought that they had been paid to say so but when you consider the average length of service is 17.4 years I think this fact alone speaks for itself.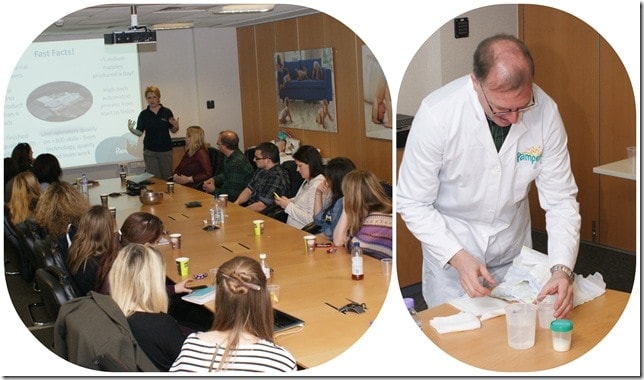 Whilst sat around the board table we listened to the lovely Dr Frank Wiesemann, Principal Scientist whom I had met previously in Schwalbach, Frank hadn't changed a bit in the last 3 years and is still as passionate about Pampers today as he was then. Frank shared with us how Pampers came to market and have progressed over the years to be the parent's favourite that it is today and then demonstrated the amazing Super Absorbers which enable Pampers Nappies to be so thin yet hold so much fluid; he sprinkled the tiniest amount of Super Absorber into the bottom of a plastic cup and then filled the cup with water, before our very eyes the Super Absorber soaked up all of the water. The cup was passed around for everyone to see and feel it firsthand – to look at, it reminds me of the crystals that can be placed into a vase to keep flowers hydrated, to feel it you would expect your hands to be wet but they had no residue whatsoever. I should also point out that there is nothing in a Pampers nappy which can harm your baby's bottom. Pampers take a baby's comfort and wellbeing very seriously, in fact they have a 'Play Lab' in their Schwalbach facility where local mothers are invited to bring their children to play and wear Pampers nappies. Whilst there a non-intrusive probe is placed against the skin of a baby's bottom to record the moisture levels to ensure that the nappies are doing what they are supposed to. Pampers are always looking for ways to improve.
Frank also explained how each size of Nappy is designed for a specific stage in a baby/toddlers nappy life. Newborn nappies have a 'mesh' layer which is designed to allow the 'runny poos' to pass through to the Super Absorbers and keep them away from baby's bottom, then as baby grows and their wee volume increases the nappies capacity to absorb increases too. It's all very technical you know!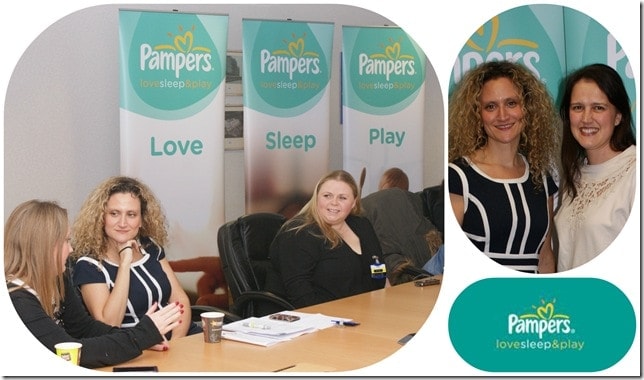 Our final discussion was led by Dr Ellie Cannon; GP, Pampers Baby Village Expert, GP for the Mail on Sunday, Sky News Sunrise Doctor and presenter of Channel 4's Health Freaks. Dr Ellie explained the importance of Play, Love and Sleep for our little ones. Other than the obvious food and water that our children need, Ellie firmly believes that all a baby really needs is to enjoy play, be loved and have good sleep. It's not a lot to ask for is it really?!
After our briefing in the boardroom came the really exciting part where we were invited onto the factory floor to see where the magic really happens. We couldn't take our own photographs but Pampers arranged for a Photographer to join us and take a few shots for us. I actually liked this approach because it meant that I could concentrate on listening to what was being said and I could stand and stare in amazement at what was happening before my very eyes. We walked to the end of a machine which is approximately 500 yards in length, at one end huge reels of raw materials feed into the machine and just 4 seconds later the nappy is complete at the end of the line. You really do need to see it to believe it!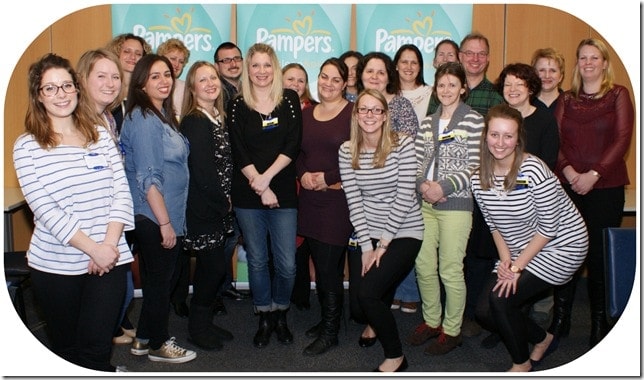 Now when it comes to nappies, there is one discussion which is hard to avoid – Disposables v Reusables. Ruth over at RocknRoller Baby asked a very pertinent question but I'll let you hop over to Ruth to find out the answer.
Pampers Fast Facts
20+ Raw Components make up a Pampers Nappy
Raw material to finished product takes less than 4 seconds
3200 finished product quality tests are completed daily
Line operators quality on more than 300 skills from technology, quality and team work
More than 5 million nappies are produced a day
Making Pampers is a high-tech automated process from start to finish
DISCLAIMER: I was invited to spend the day at Pampers in Manchester. My travel costs were covered and I received lunch. I have not been paid or told what to write. All words and opinions are my own and may not be copied without my permission.