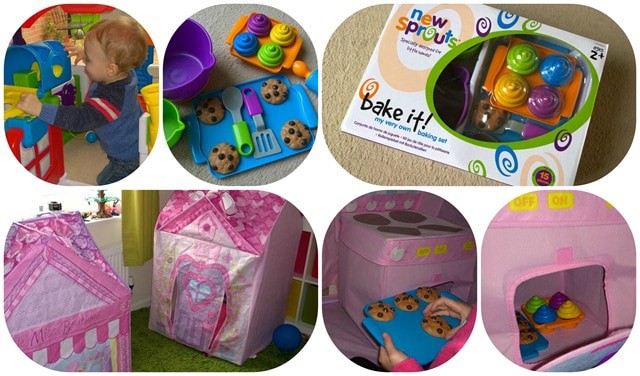 A fun (but tiring) half term!
I often approach school holidays with mixed feelings; on the one hand I am excited by the thought of having all my babies at home with me and then on the other hand I panic "oh no, I'm going to have all my babies at home with me". I love them to bits but I am outnumbered (by my own choice I hasten to add) and they are quite *ahem* spirited children to say the least!
Hubby started his new job on the first day of half term so there was no opportunity for him to take any days off to be with us so we would have been flying solo. My MIL had offered to have one of the little monkeys for a day at the end of the week but my Mum had got some holiday left to take from work so she booked off Wednesday to Friday so that we could enjoy some days out and then as luck would have it, we were invited to three blog events on Wednesday, Thursday and Saturday. All three events were being held in London and it's a shame we couldn't have afforded to stay over in London to make a break of it but it would have been too expensive so we travelled back and forth instead.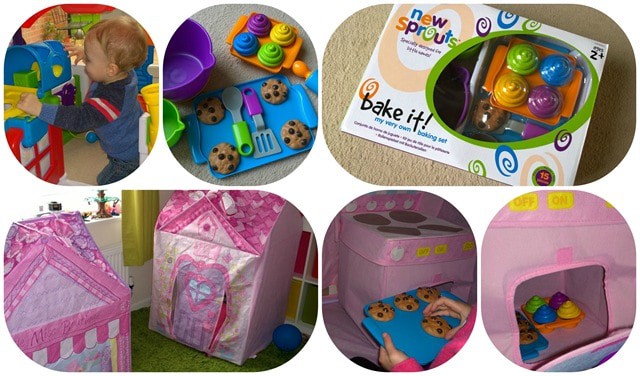 Our week started at home on Monday and whilst Jelly Bean was enjoying his morning nap, Little Bean, Beanie Boy and I had fun putting up the play houses and creating a little role play land in the playroom. The two of them played together so nicely and loved pretending to have a bakery with this fab 'Bake It' set from Learning Resources. They look so realistic and don't squish and break like many 'pretend' foods have done before them. The bowls and utensils are so good that they could even be used for a spot of real baking, the bowl even has a non-slip base. These are my kind of cupcakes and cookies too because they mean 'no calories'!!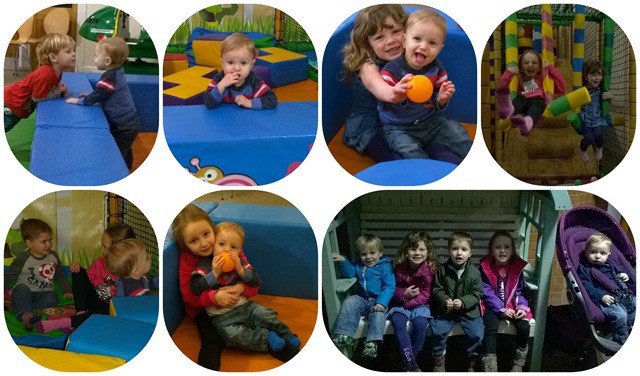 In the afternoon we had a very long-awaited catch-up with our friends Karin, Ella and Sam. Unfortunately, we haven't been able to properly get together with them since our New Year's Eve party. Karin had a big op at the beginning on the year and my hectic timetable coupled with the children's has meant that we hadn't made it across to see them and then when we did finally get a date in the diary, Karin wasn't well so we had to cancel. Anyway, all was well in the end and the children were really pleased to see each other, they had lots of fun taking over the soft play.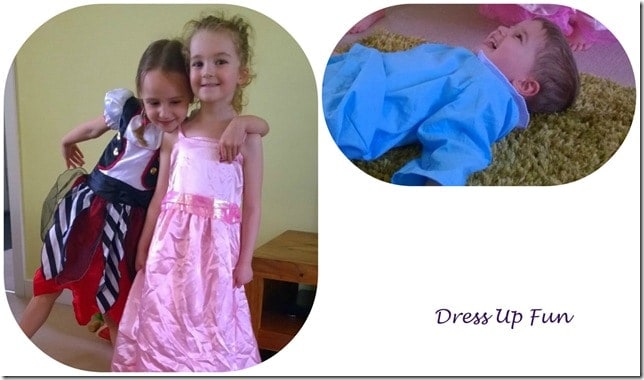 On Tuesday we had a visit from my cousin and her beautiful daughter. Our girls have actually only met each other a handful of times but they get on like a house on fire. They always have big hugs for each other whenever they get together and they play really nicely. Little Bean always becomes more 'girly' whenever she is around L. They disappeared up to Little Bean's bedroom and asked if they could do some dressing up. Poor Beanie Boy wasn't overly impressed with his costume though. He insisted he was supposed to be a Doctor NOT a Nurse in a 'dress'. Good old Mummy came to the rescue though when I pulled his Jake and the Neverland Pirate costume out to save the day.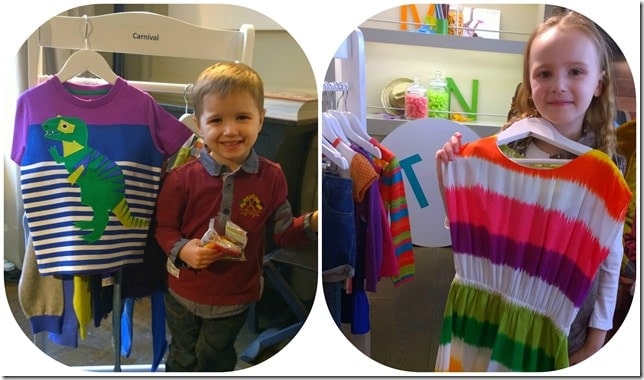 Wednesday morning was our first trip to London and an early start. We left the house at 8.30am to catch the train and made it there in the nick of time. Even thought they had only eaten just before we left the house, they insisted on munching their way through their pack-ups for the majority of the train ride. The children each took a Kindle to keep themselves entertained and were brilliant on both journeys. The purpose of our trip on Wednesday was to attend an event being held by the Nutmeg clothing range at Morrisons to showcase their Spring/Summer items. We have been a fan of Nutmeg from the start thanks to our regular trips to Kiddicare (part of the Morrison's group). They do beautiful designs, high quality clothing and at a fraction of the price of many other children's clothing stores. We finished off our day in London with a leisurely walk down Oxford Street and stopped off at the Disney Store.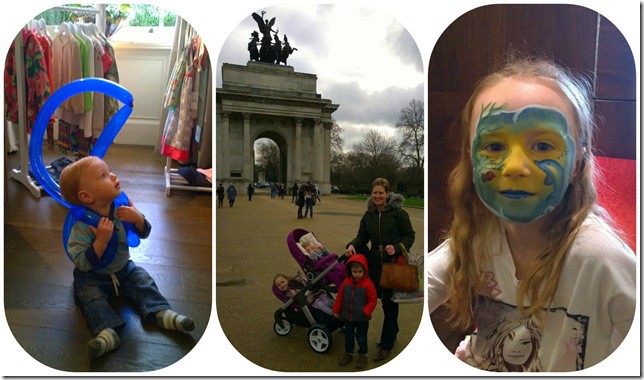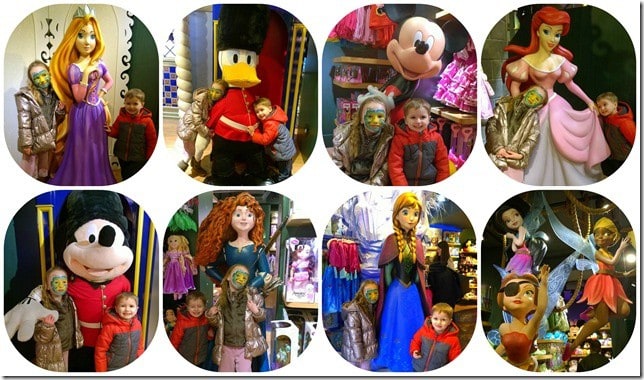 Thursday was another early start but this time we were a little more organised and made it to the train with time to spare. This time I took magazines to keep them entertained and it worked a treat, again they were very well behaved as long as the food came in a constant stream. Thursday we were the guests of Nestle Cereals where we had been invited to have a chat with a Nutritionist about the importance of a healthy breakfast. I got slapped wrists for my SlimFast shakes so this morning I made myself a lovely smoothie with Strawberries, Raspberries, Pomegranate and Strawberry Actimel – she would have been proud of me! We still had a couple of hours to kill before we were due back on our train so we paid a visit to the M&M Store in Leicester Square and then had a walk around Covent Garden.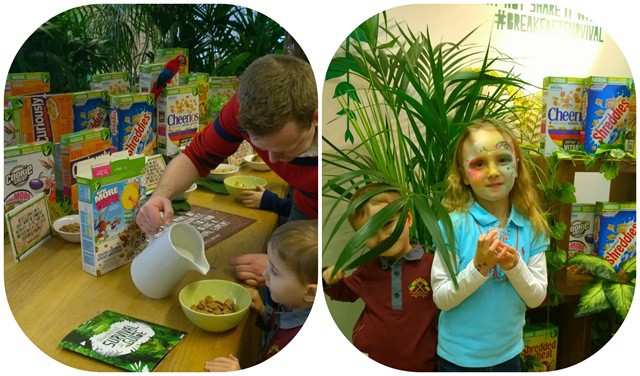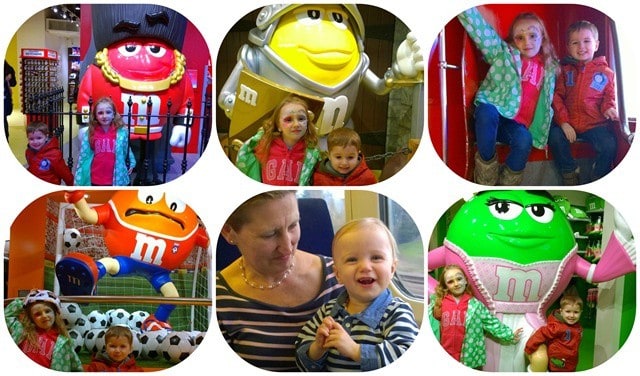 Friday we stayed a little closer to home with a trip to Hamerton Zoo Park which is a based near Sawtry. It was a bitterly cold day with blustery winds and although we enjoyed our day it wasn't all rosy but I'll tell you about that another day.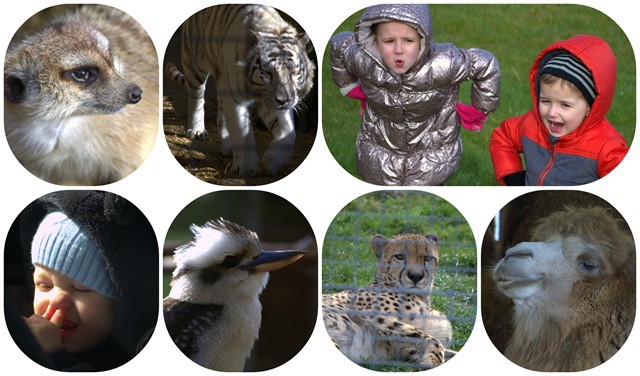 On Friday night I went out for a few drinks with my Mum and some of her colleagues from work, it wasn't a majorly boozy affair but we certainly had a giggle and it was nice to be able to let my hair down for a while.
Saturday was all about Little Bean and I. We had been invited to a blog event at Vue Piccadilly to see Barbie The Pearl Princess and I saw this as the perfect opportunity to get some alone time with my beautiful girly. I often feel that she misses out on quality time as she is more able to fend for herself and is good at keeping herself entertained. In the past I have used our local 'Dabble Days' as our quality time but since they only happen once every six months I felt we needed to get some extra times in. Last Saturday I had a morning at the cinema and lunch out with Beanie Boy, this Saturday it was back on the train to London for some girls only fun. Little Bean loved being transformed into a Princess (minus the dress) and really enjoyed the film. In my mind I had decided that we could either go to the Science Museum afterwards or go for lunch at Pizza Express (Little Bean's favourite restaurant) but I would let her decide. I thought she would go for option 2 but as it turned out, she wanted to go to the Science Museum. We visited EVERY SINGLE FLOOR in the Science Museum, albeit not as in-depth as we could have done but we had a lovely day together. I shall tell you more about it in a separate post.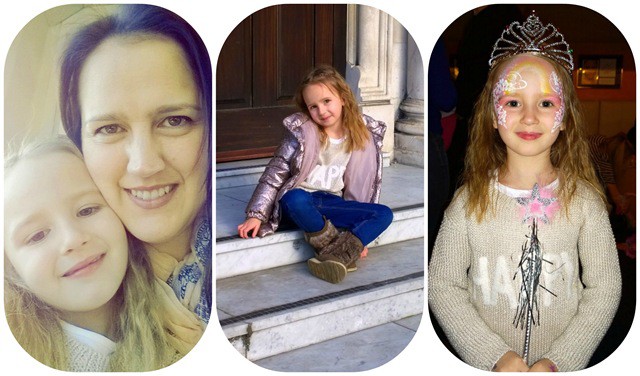 Sunday was a day of rest – for the children! They had a very quiet day at home to recharge their batteries ready to start school again this morning. Hubby spent the morning at my Mums house fixing her fence which had blown down in the wind and then when he came home I went out to the do the food shop before popping to our local Craft Centre to have a crash course in the art of Kumihimo braiding. Our week ended very nicely with a #familyfilmnight watching Disney's Enchanted complete with popcorn and snacks. The perfect end to a very busy week!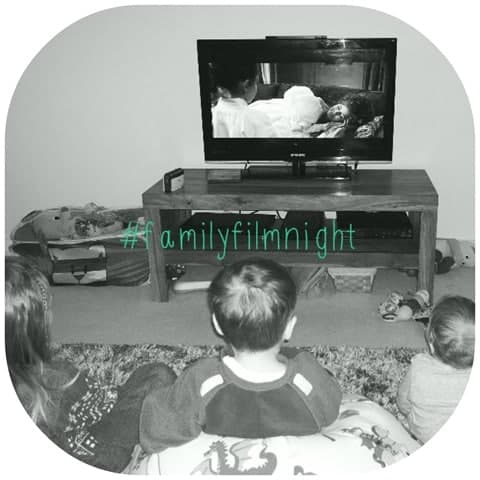 What did you do at half term?
DISCLAIMER: I received the Bake It set from Learning Resources free of charge and I received travel contributions for the blog events in London. All words, images and opinions are my own and may not be copied without my permission. I have not been instructed what to write.