Making Slime: Glam Goo Deluxe Pack Review
Since slime and Glam Goo became the must-have accessory in your arsenal Lillie has had all kinds from glittery or fluffy to clear and seriously smelly! None of these have kept her (and her brothers) as amused as when she was sent the Glam Goo Deluxe Pack to review in ready for National Slime Day on 17th March – yes there is such a thing!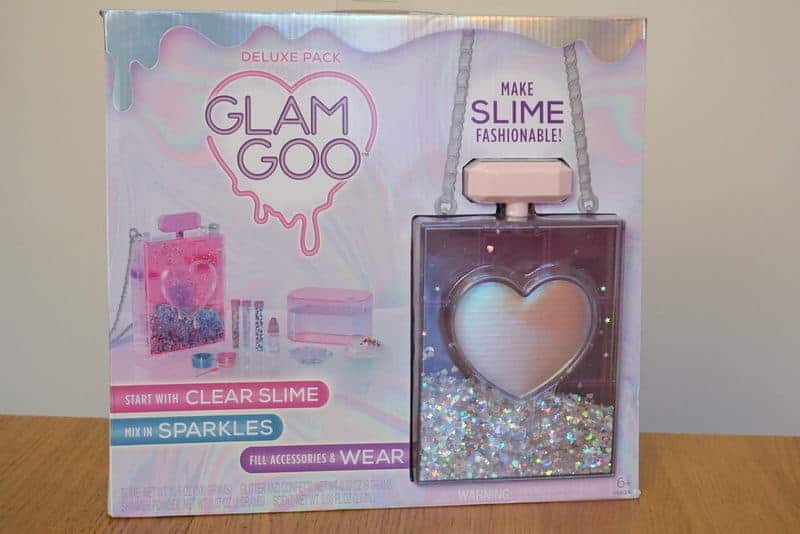 What's in the box?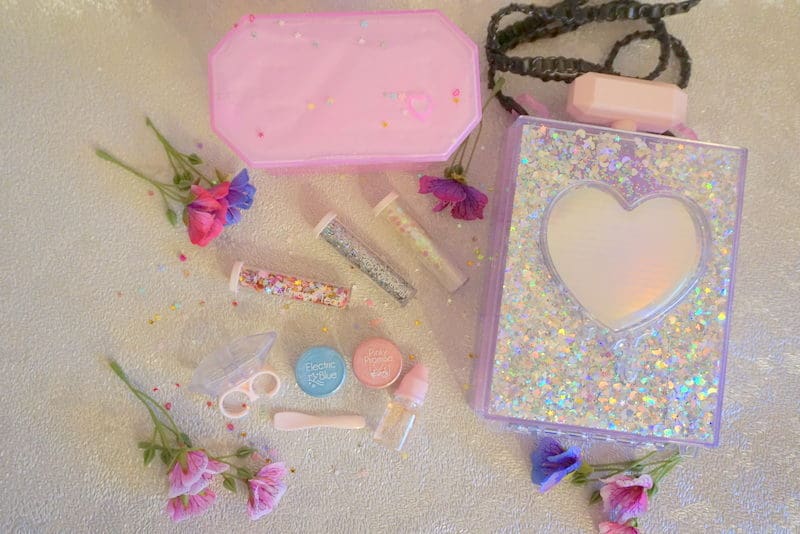 Inside the box you will find:
1 x large pot of clear Glam Goo*
1 x handbag accessory storage pot
3 x glitter tubes
1 x Violet Vibes scent
2 x colouring powders
1 x accessory ring pot
1 x small plastic spoon
1 x instruction sheet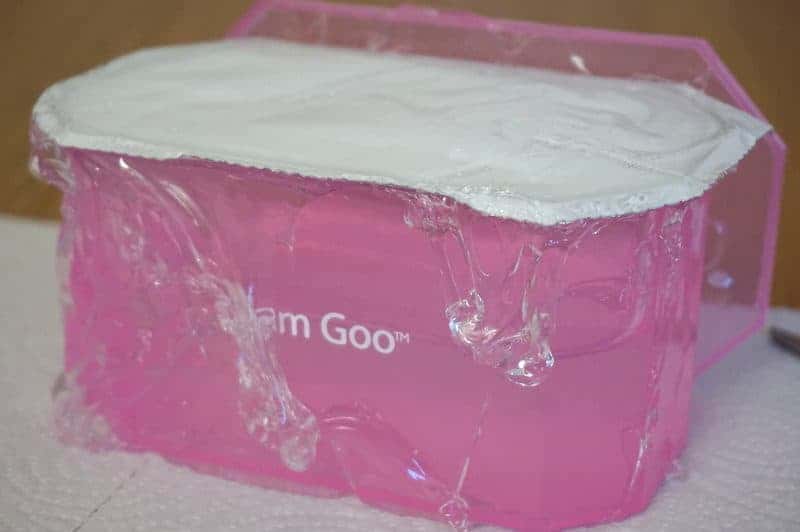 *Unfortunately the seal had broken slightly on our pot of Glam Goo and so some of the slime had leaked out and started to solidify but luckily there was still ample slime to play with.
Getting Started with Glam Goo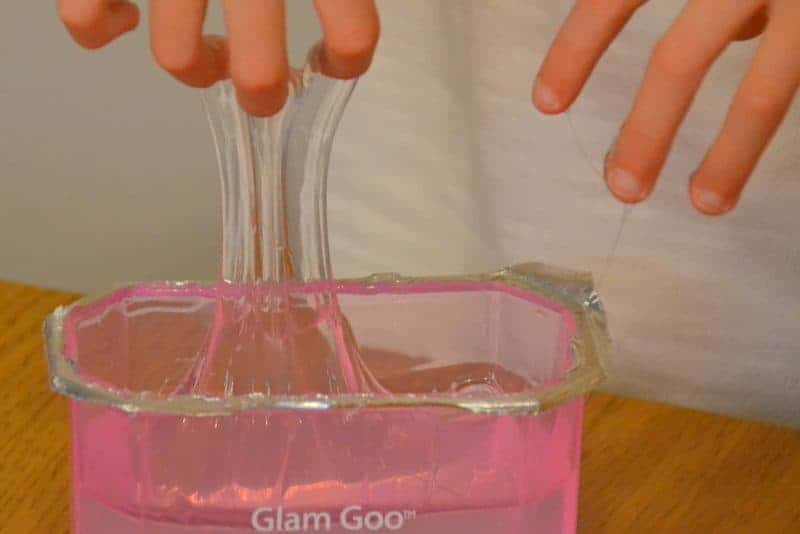 We began by protecting surfaces and clothes with a glass chopping board and apron. The glass chopping board worked really well as the slime did not stick at all. Initially Lillie tried extracting the slime using her fingers but this was quite messy so we opted to use two teaspoons in the same fashion as we would fill cake cases after baking, this worked a treat.
Instructions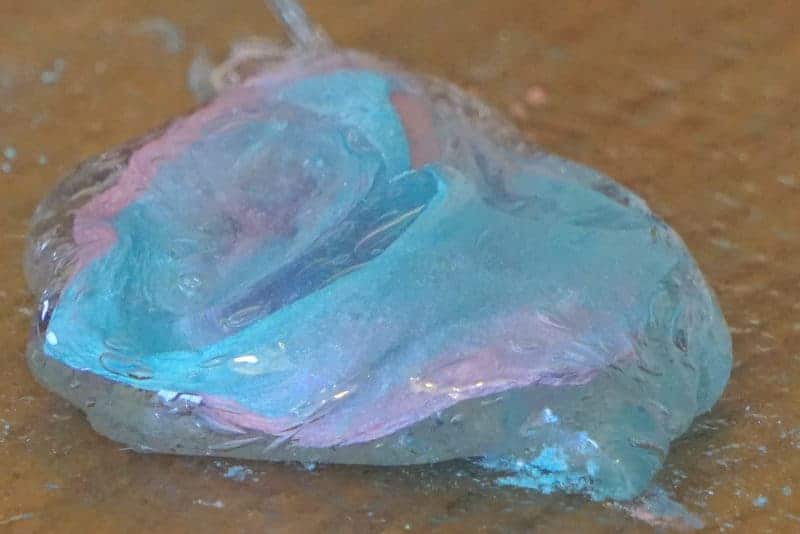 Lillie found the instruction sheet very easy to follow, there were various recipes for her to follow to create slime or she could just dive in and create her own. She did a combination of the two by creating all of the recipes on the instruction sheet and creating a number of her own too.
Adding Colour and Scent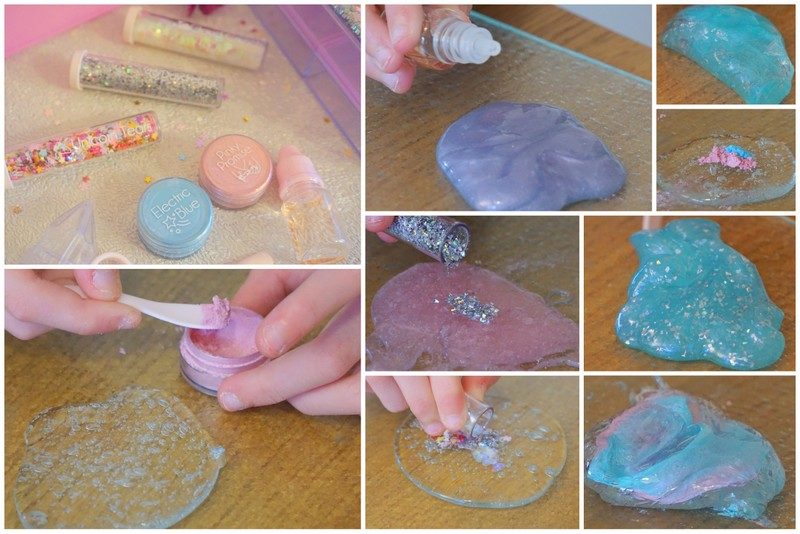 The coloured powders were really effective at colouring the Glam Goo pink, blue or pink and blue to create a pretty violet colour. There is also a small bottle of violet vibes scent which can be added to make the goo smell nice. Lillie really liked this.
Storage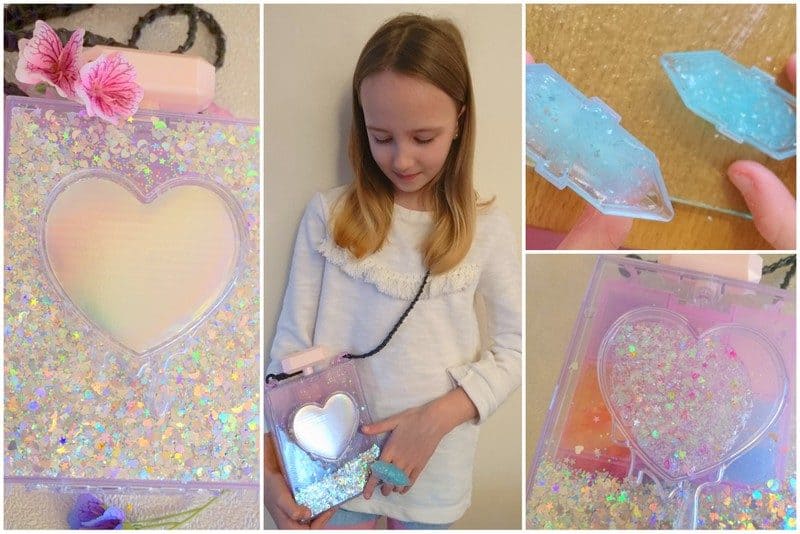 Once you have created your colourful, sparkly slime you open up the handbag storage box by turning the large handle at the top and lift open the front. Inside is a further pink lid which needs to be removed to gain access to the nine storage compartments underneath. Make sure you securely replace this pink lid to ensure your slime doesn't dry out or run into each other. There is also a heart shaped compartment on the front of the accessory bag for storing your favourite slime creation.
There is also a storage pot ring which can be worn and stores a small amount of slime so you can have slime fun on the go!
Further colouring experiments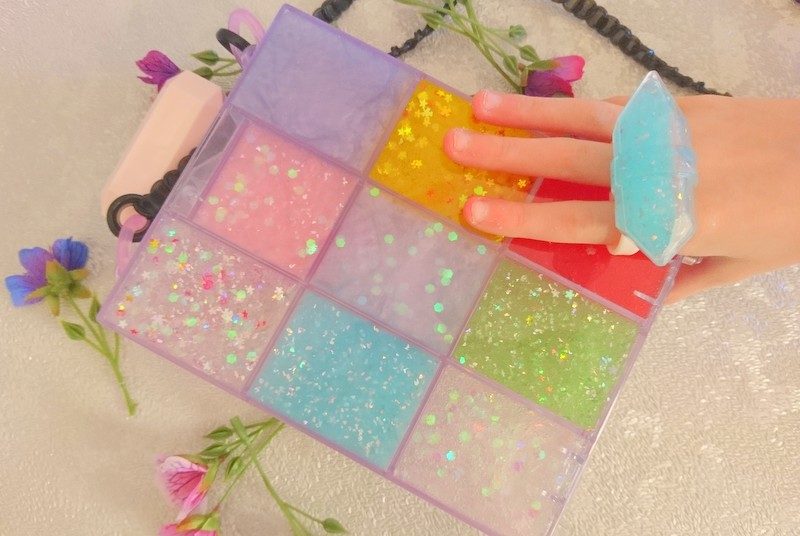 Once Lillie had created all the slime recipes on the sheet we decided to have a little experiment with the remaining slime and we invited her brothers to join in the fun. I raided my cake decorating box to find Gel Colour, we found that we only need two small drops of gel colour to create really vibrant slime (but it stains your fingers so we found it better to fold and squash the slime with the back of a spoon was better).
In total we managed to fill the nine compartments in the main storage bag, the heart shaped compartment on the front, the ring and two further small pots for the boys which has made for very happy children. At £22.99 we are very impressed with this Glam Goo Deluxe Pack, it has provided lots of entertainment for the children and no mess for me to clear up afterwards!!!
Where to buy?
Glam Goo is available to buy exclusively from Argos, Smyths, Tesco, Asda, The Entertainer, Toy Master and all good retailers.