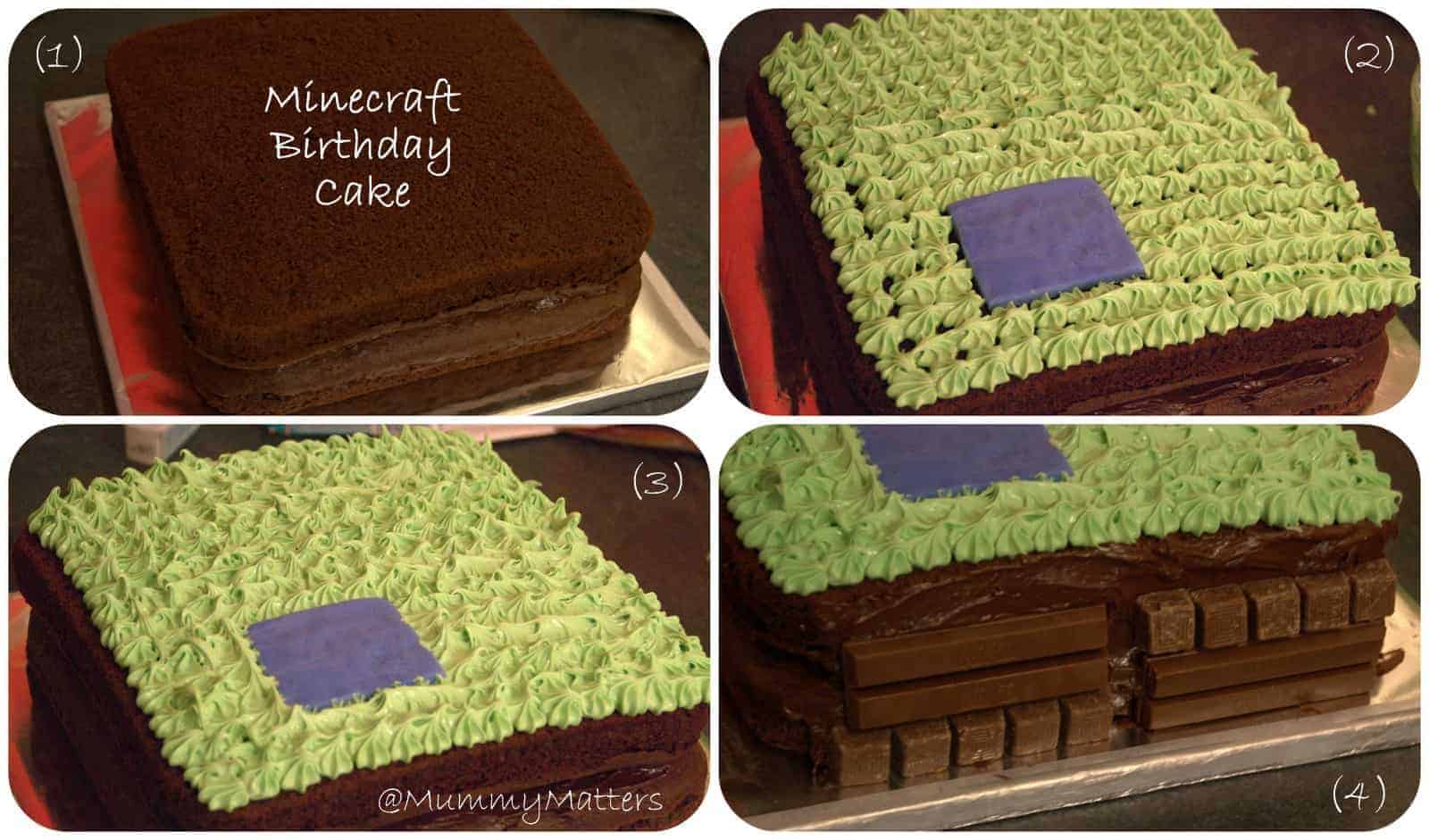 Minecraft Birthday Cake for Curly
As Curly's 13th Birthday approached I knew there was only one birthday cake I coud even consider making for him, a Minecraft one! Minecraft is taking over our house, it started with Curly but even Little Bean and Beanie Boy are jumping on the bandwagon now. I had a quick look around on Pinterest for some birthday cake ideas and then popped down to the supermarket to pick up anything that I could find which would look vaguely 'block-like' and green gel colouring to make the icing for the grass.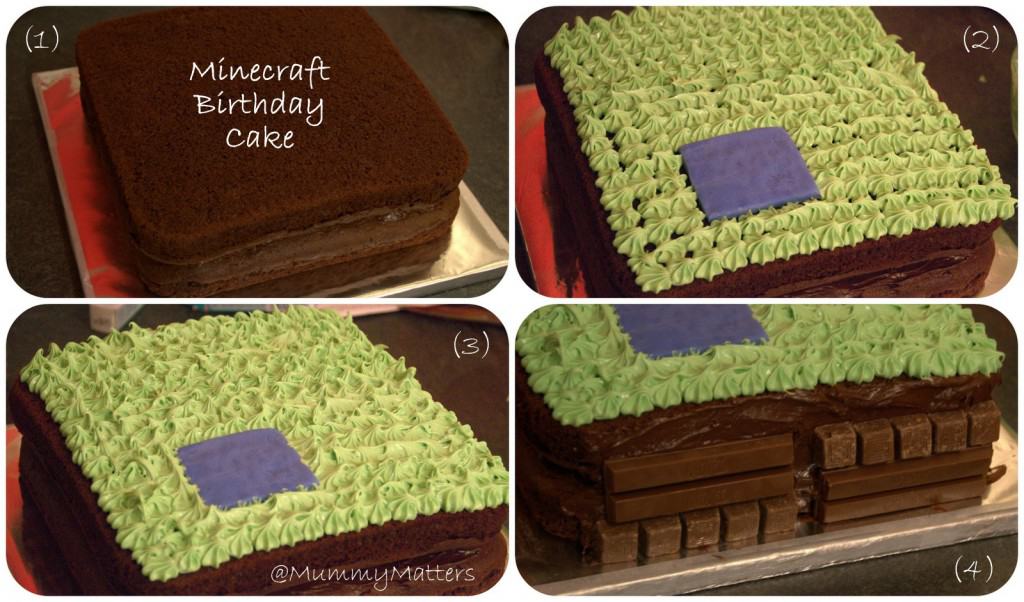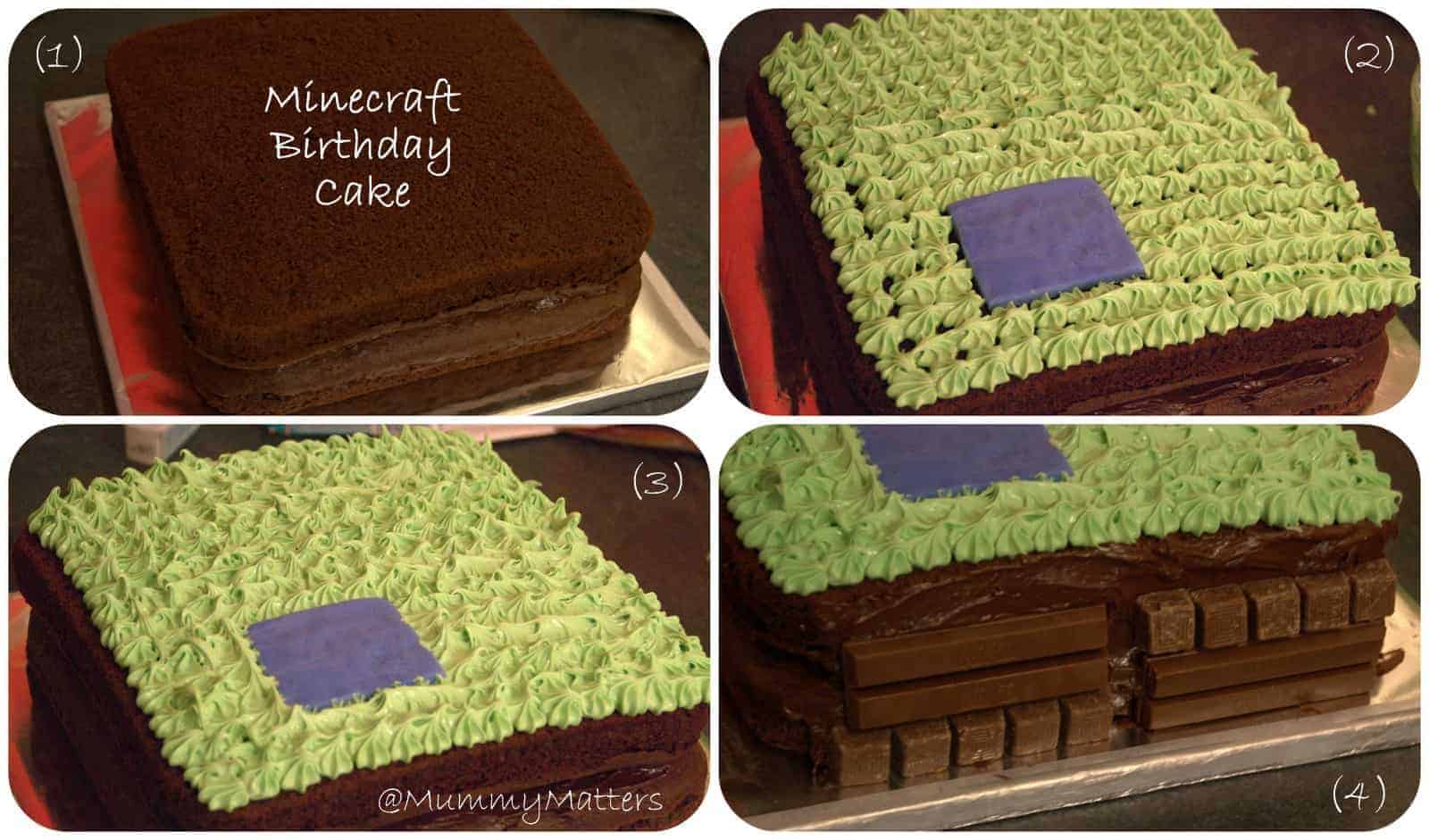 This time I went with a chocolate cake (1) as Curly is a big chocolate cake fan and baked it in a square tin to stick to the 'block' theme of Minecraft. I used a chocolate butter icing in the middle of the cake and spread around the outside. I then made my first attempt at piping to create the 'grass' using the green coloured butter icing onto the top with a large star nozzle. As you can see from the pictures, there were lots of gaps (2) where the brown chocolate cake showed through. I didn't like this so I used the star nozzle again to fill in the gaps (3).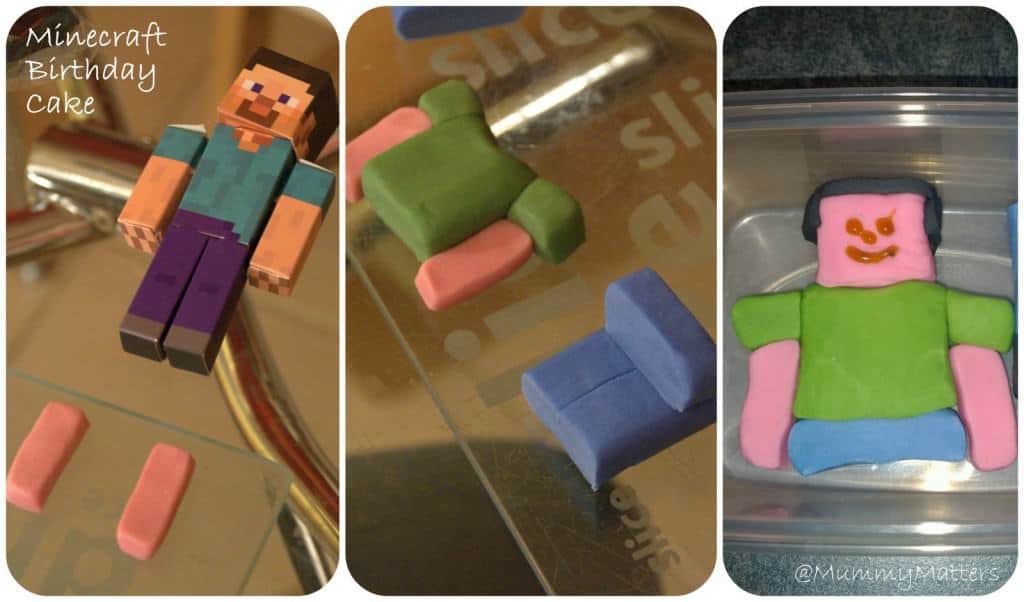 I bought a box of modelling icing from the supermarket and set Hubby the challenge of creating 'Steve' (well he can be pretty nifty with his playdoh creations). I then used some of the leftover blue to create the blue 'pool'. I created a bank of blocks to create height at the back of cake using Rice Crispy covered blocks which had been dipped in chocolate and then piped the green icing onto the top of each stack and placed KitKat fingers and Munchies around the outside (4) to add to the 'block' effect.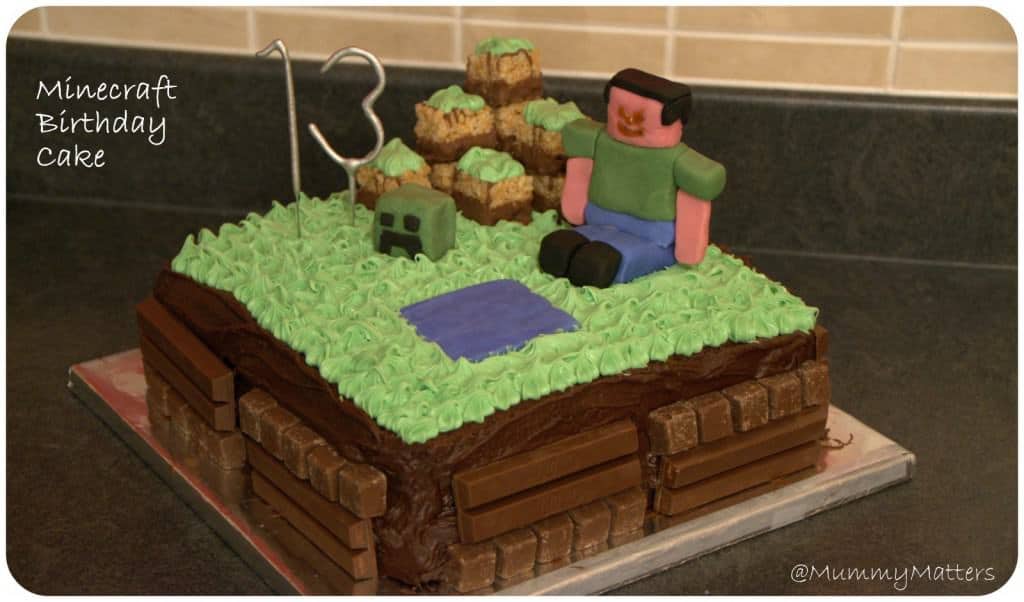 When Curly saw his cake, his reaction was most definitely worth all the effort, his words were "that is the best cake ever, can I take a photograph of it before you cut it". I have already received an order from Little Bean to have the same cake next year for her birthday (although I'm sure she will have a new fad or three by then!).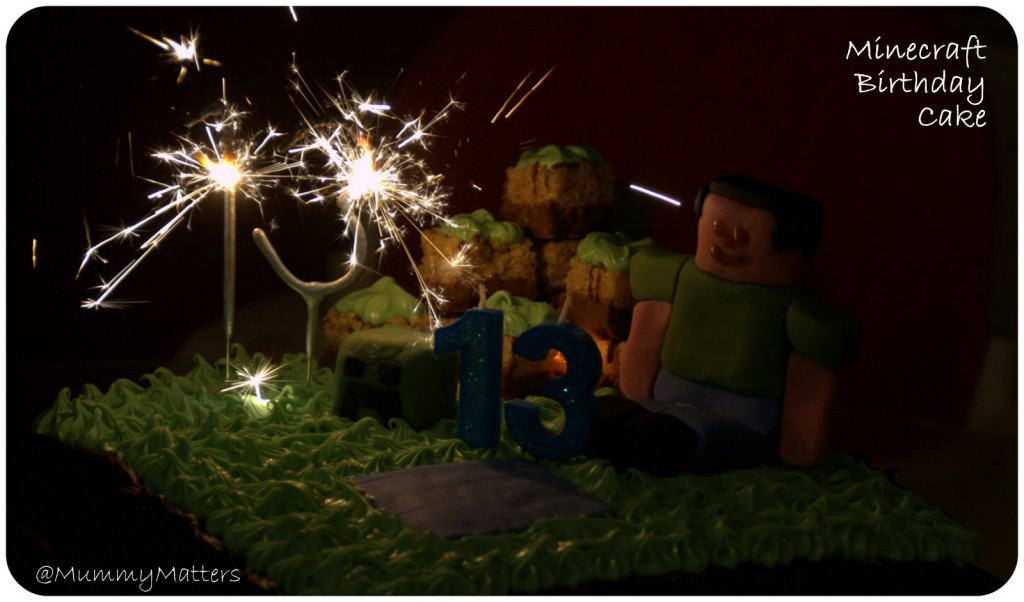 I topped the cake off with sparklers which kept all the Beans happy and made for great effect with the lights turned down. Thankfully that's me done for birthday cakes for a while now!