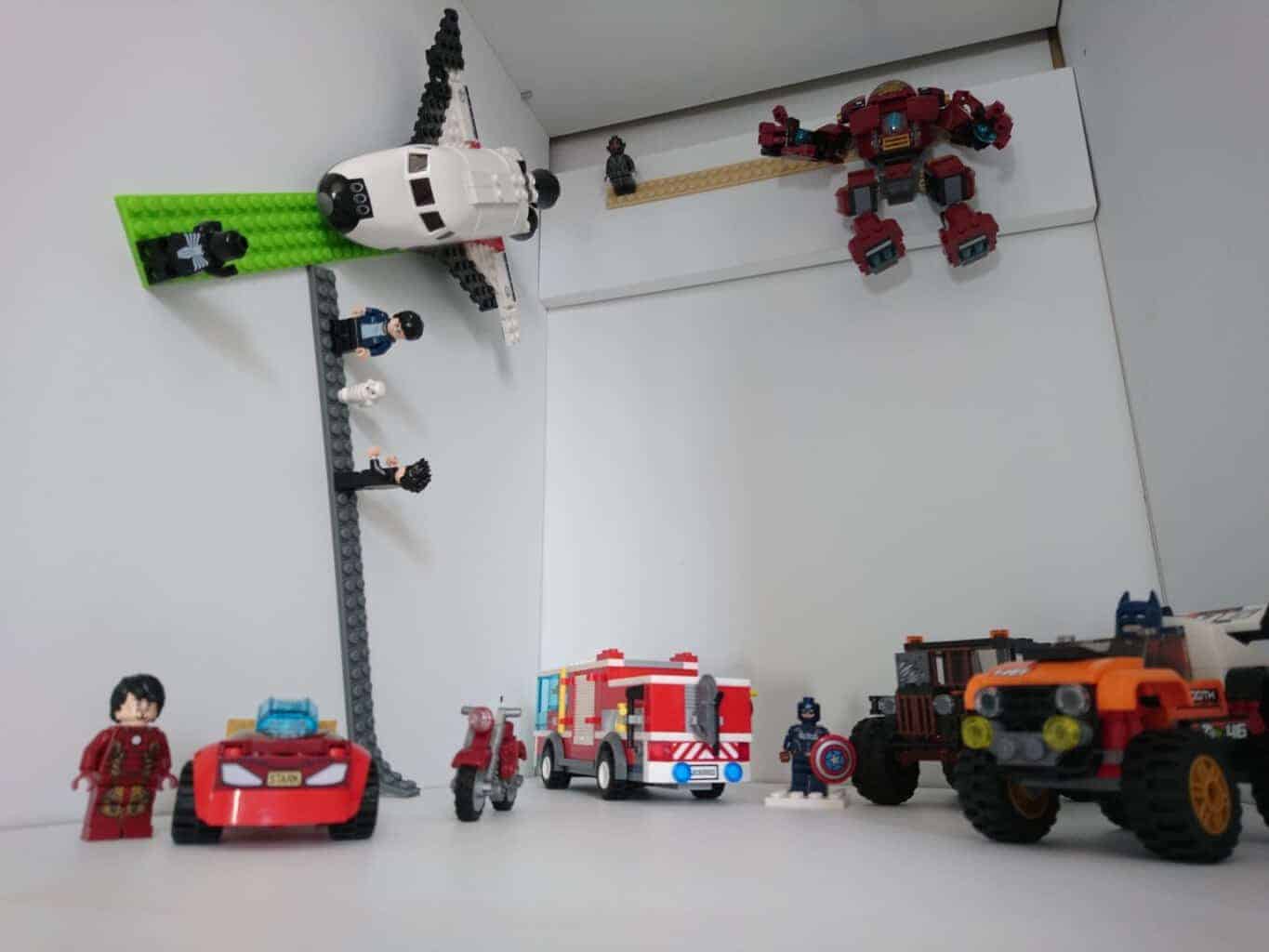 Make their Lego designs stand out with Mayka Tape
Lego has been a longstanding source of fun in the Mummy Matters house with everything from City to Harry Potter, Minecraft, Marvel, Lord of the Rings and Friends. Some of my favourite days with the children are those where they each bring down their boxes of Lego and take over the lounge with their bricks and creations.
Hello Mayka Tape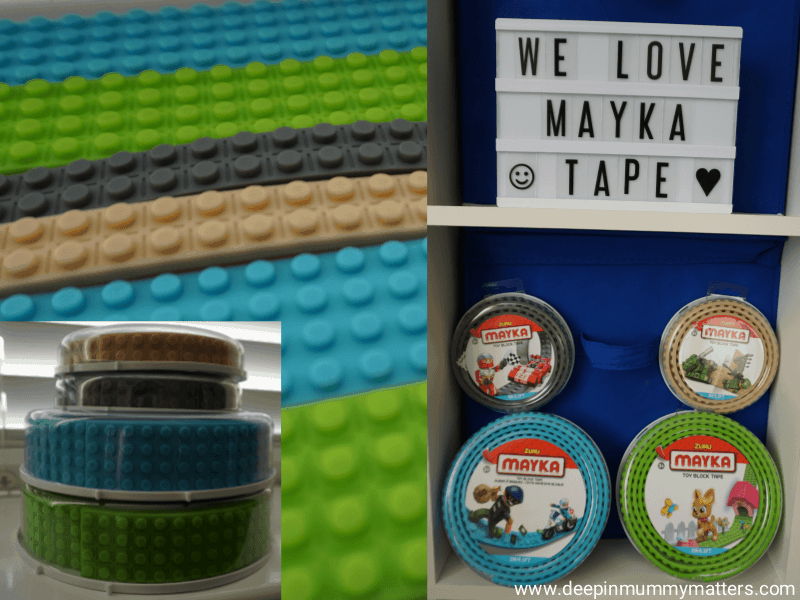 Back in October we were introduced to the fabulous Mayka Tape, an innovative toy block tape that has just launched in the UK. It comes in an array of colours and sizes so there is sure to be a tape to suit your young creators imagination.
How to use Mayka Tape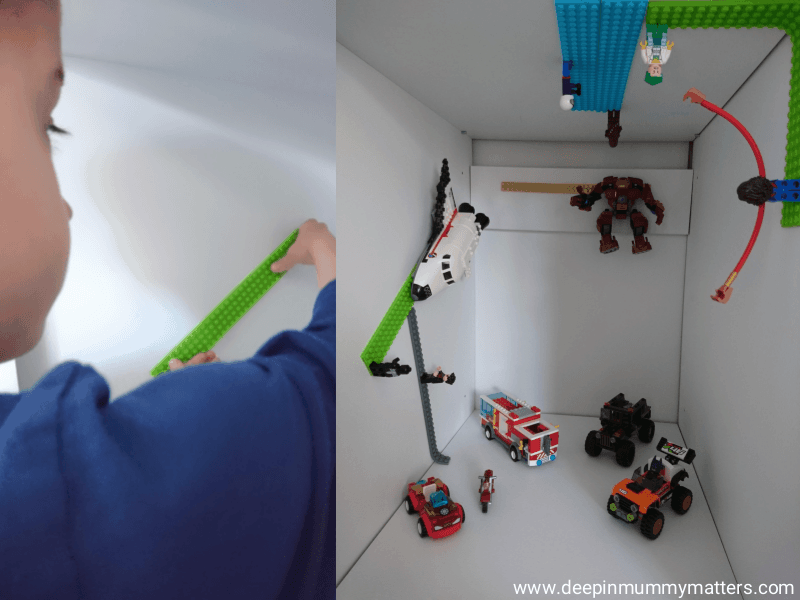 The tape can be cut to any shape or size (but best to get an adult to do this bit) and then peel away the backing tape. Take care to not to drop the Mayka Tape onto a dirty surface as this will effect the adhesive ability, you'll need it to be as sticky as possible.
Before applying the tape to your chosen surface it's a good idea to give it a clean with a damp cloth and then dry with a soft cloth. It's probably a good idea NOT to use Mayka on a painted surface so windows, playroom and bedroom furniture are ideal. We stuck ours in the cubby holes of the kids' wardrobes.
The Mayka Tape can be peeled are restuck a few times but the more you do this, the more it will lose its' stick – you've been warned!
Finally, BUILD!! Once you have your tape securely in place you can build onto it to create gravity defying creations.
Brick Live Birmingham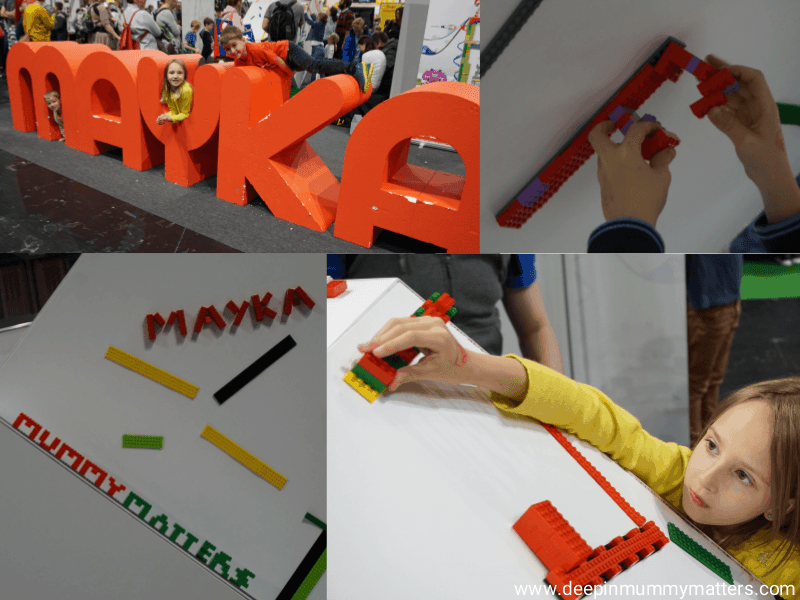 We were invited to see Mayka Tape being put through its' paces at Brick Live in Birmingham at the end of October. The Beans all LOVED it and couldn't wait to get stuck in with building lots of amazing Lego creations.
The Mayka stand was a very popular place to be with children going wild for this colour brick tape. It was stuck to walls, ceilings, slopes and arches. Even Daddy had a fun time getting creative with a few Lego Bricks and a piece of Mayka tape.
Expanding their Lego World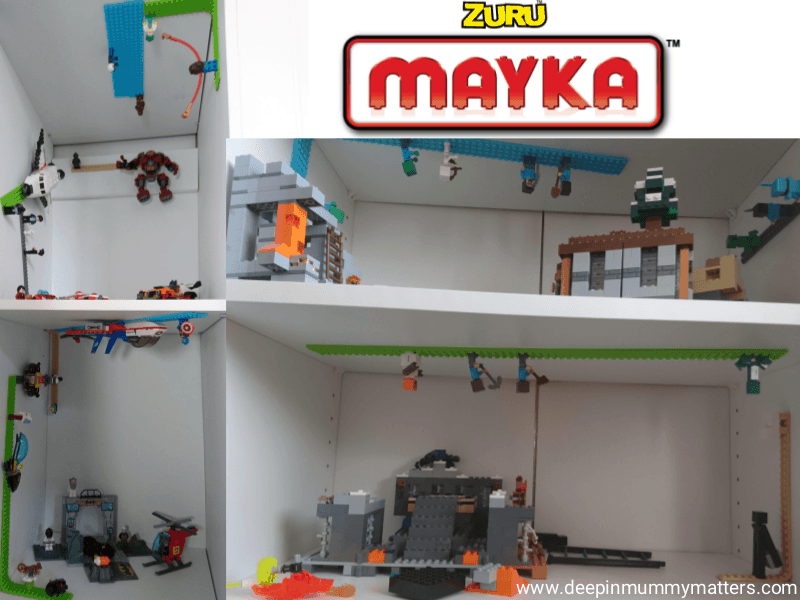 When it comes to Lego the Beans all have very creative imaginations so they were very excited to get sticking with their Mayka Tape at home. They decided that they would like to each have a piece of different coloured Mayka Tape so we cut each reel into four lengths to divide it up equally. Then it was over to the Beans who set to work on creating their own little play scenes within their cupboards.
I had my doubts that the Mayka Tape would be able to support the weight of the planes hanging on their sides at upside down but two weeks later they are still hanging in there. This is seriously impressive!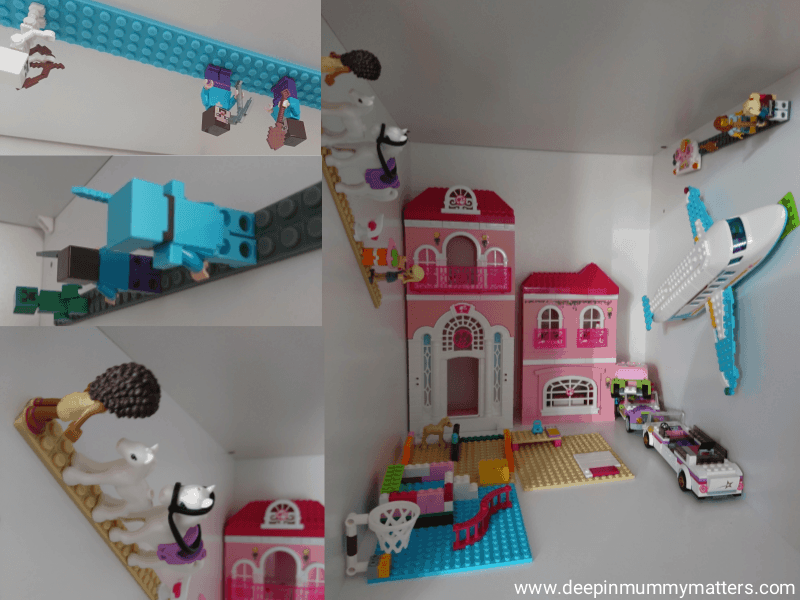 If you have a Lego fan to buy for this Christmas then I would highly recommend the Mayka Tape, it the perfect addition to any Lego set.