Visiting Santa's Grotto at Wyevale Huntingdon
The Christmas festivities began in earnest last weekend with the Christmas decorations going up at home and a special visit to see the big man at Santa's Grotto in Wyevale Garden Centre, Huntingdon.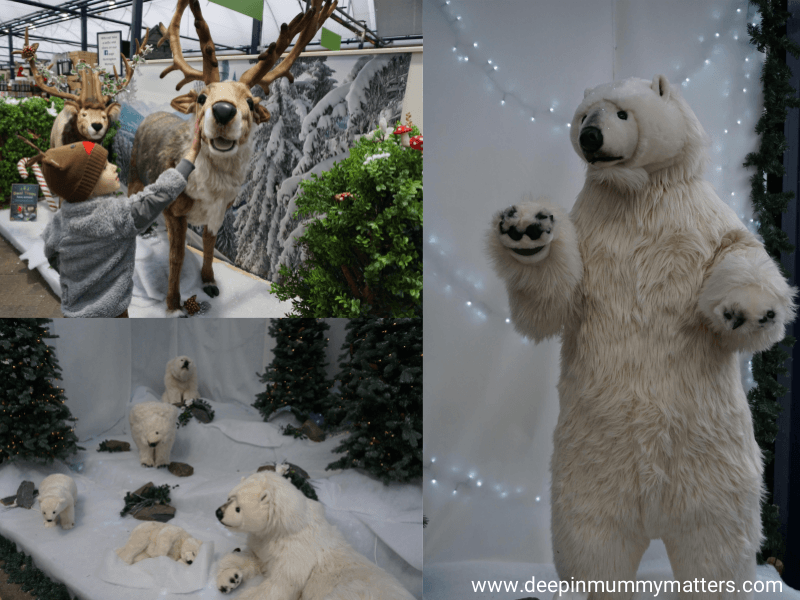 The magic for the children began the moment they walked through the front doors and were greeted by the moving Polar Bears and further inside, the Reindeers.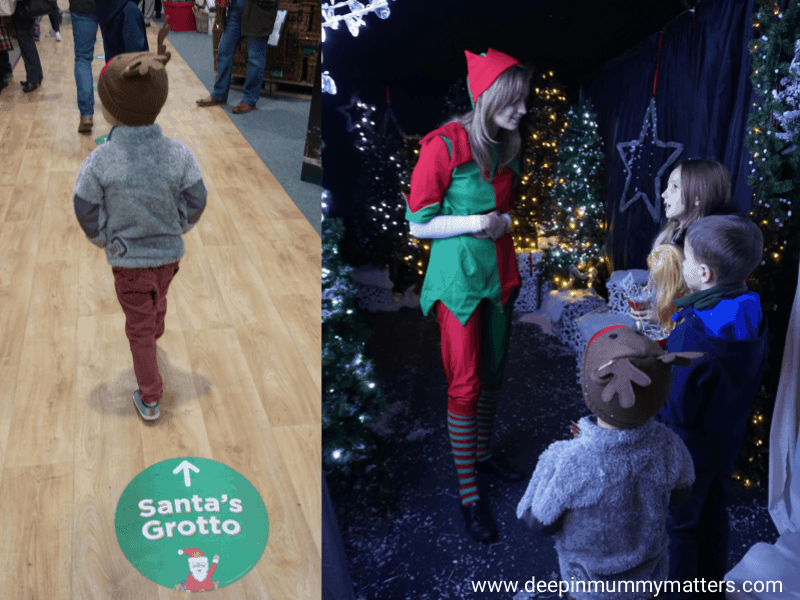 Finding Santa's Grotto was really easy thanks to the signs on the floor directing you all the way to the Grotto front door. Once inside we were greeted by a team of friendly elves.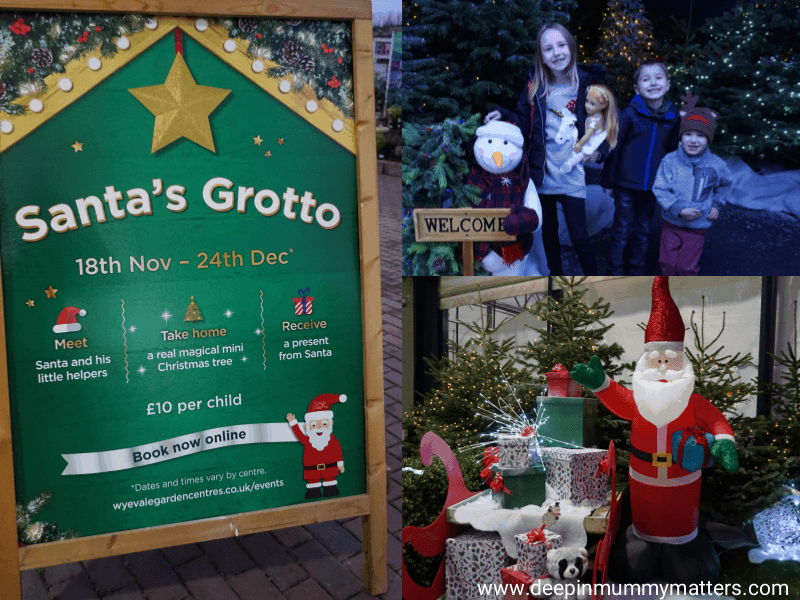 Walking through the entrance to Santa's Grotto you wind your way through an avenue of sparkly Christmas trees with little woodland animals hiding and playing.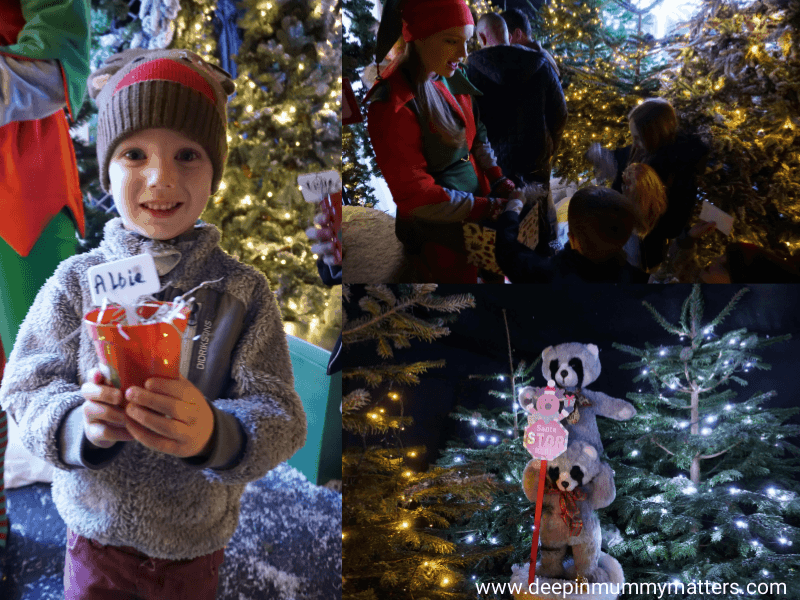 The elves invited the children to place a magic bean into a plant pot and fill it with magic silver soil. Next they had to complete a name tag and place it in the pot before heading through to see Santa himself.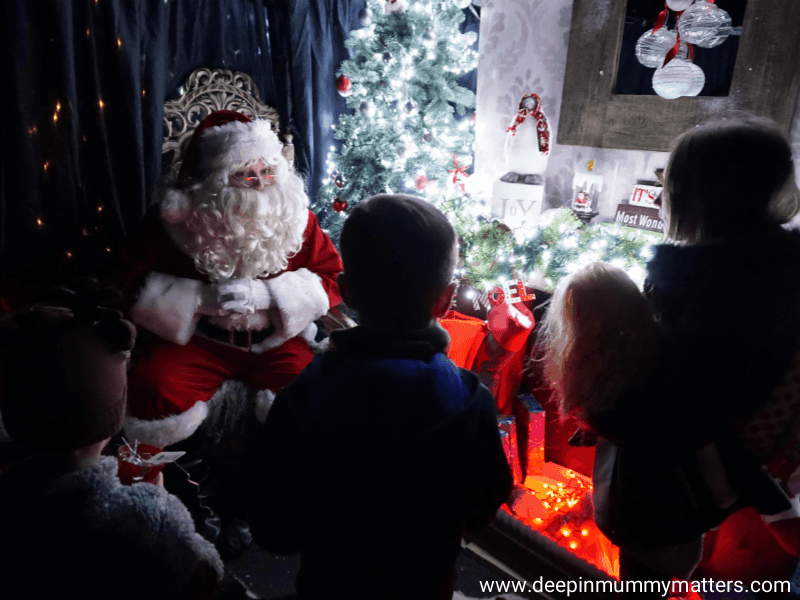 Santa's Grotto was beautifully decorated with a Christmas Tree and fireplace with Santa sitting in a very regal throne. Santa took the time to talk to each of the children in turn and didn't rush them when they struggled to make a decision . . . it's not always easy to choose just one present to ask for. Santa presented the children each with a beautifully wrapped gift.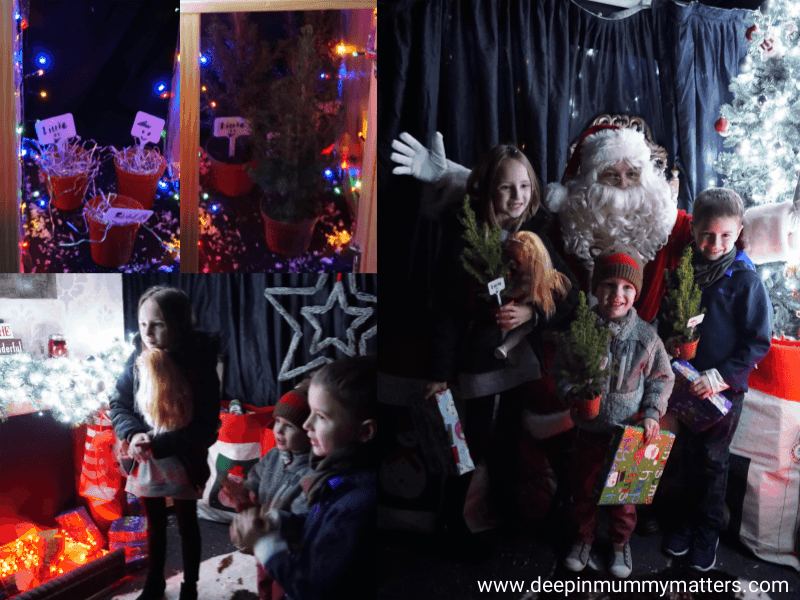 He asked the children to place their plant pots into his magic cupboard and then invited them to sing Christmas songs with him. The children loved singing along with Santa, any excuse to sing a Christmas carol and when the carols were over, they opened the cupboard to find their magic beans had turned into real Christmas trees.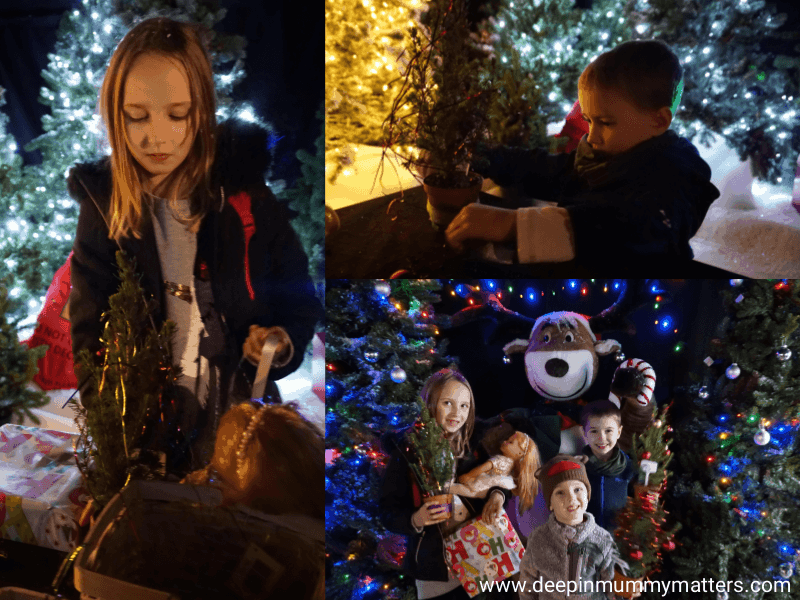 The children then took their Christmas trees and decorated them with baubles and ribbons. They were not restricted so could put as much or as little decoration as they wanted so they loved the opportunity to get fully creative.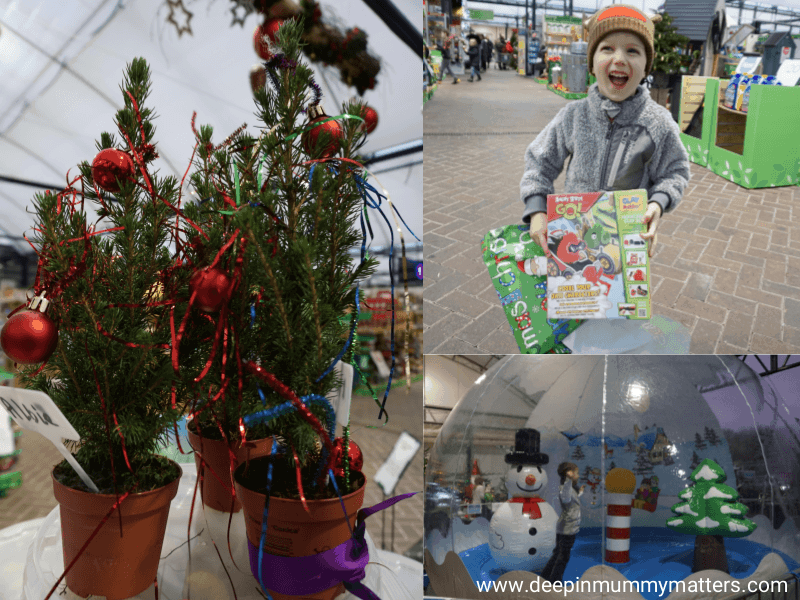 The temptation to look inside proved too much for this little man who had barely got out of the grotto before he tore off the wrapping paper. Inside he was overjoyed to find an Angry Birds clay modelling set. Back at home Lillie and Ollie were equally happy with their gifts; Lillie received a lovely craft set and Ollie received a science kit which will be great for helping him with a school project.
Afterwards Lillie and Ollie enjoyed bouncing around in the giant inflatable snow globe which incurred an additional fee but was worth it for the smiles on their faces.
DISCLAIMER: We were invited to attend Santa's Grotto for the purpose of this post. All words, images and opinions are my own and may not be copied without my permission. I have not been instructed what to write.