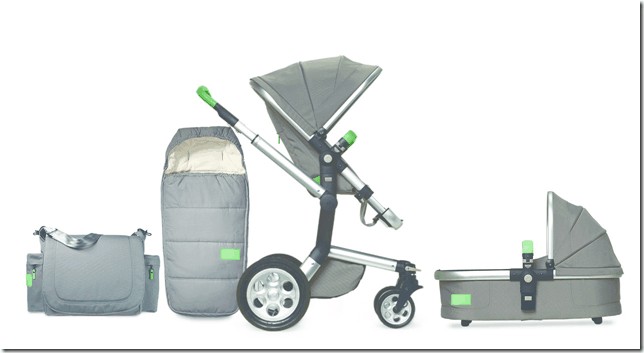 Loving the latest pushchairs for 2014 . . .
As Jelly Bean celebrates his 1st birthday exactly one week today I am already starting to count down the days until my pushchair days are over. Some people aren't bothered by pushchairs at all, some feel they are just a mode of transport for our precious cargo but for me, I LOVE pushchairs. It's not unheard of for me to crash into a lamp post as I am too busy drooling over a pushchair heading in the opposite direction.
Since Jelly Bean was born I have been pretty much sticking to using either the Kiddy Click'n'Move3 because it has been so practical for the school runs and for using the car seat and chassis together or using the Stokke Crusi when I have needed a double. Last week saw a new seating arrangement in our car as Jelly Bean has now moved into a forward facing car seat next to his siblings in the back seat. For me, I am sad that I have lost my co-pilot but now I get to see the huge smile spread across his face as he interacts with Little Bean and Beanie Boy and watching the world go by. Now that I know longer have the need for the Infant Carrier car seat I have decided to dust off my favourite Stokke Xplory and put it back to good use with Jelly Bean. The Stokke Xplory has long been my favourite pushchair, it was the pushchair that saw me through the majority of my days with young Beanie Boy and it still looks fabulous now. Wherever I go I get complimented on it, it's a real attention grabber.
But still I keep on looking to see what else is around and there are some beauties out there let me tell you. These are are few of my favourites . . .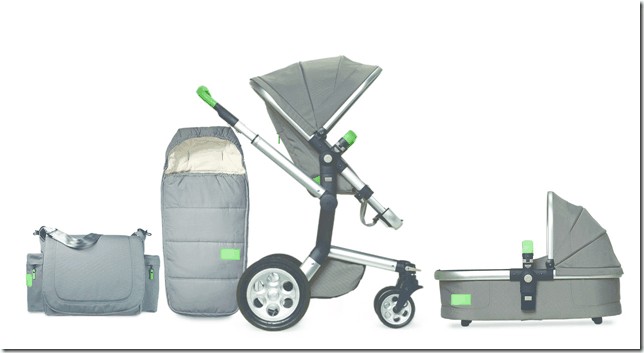 Joolz launches a compelling and unique online and in-store customization program for consumers to customize their ride…
With the online and in-store customisation program, a personalised Joolz Day Tailor can be created with unique colour combinations and materials. You can choose your colour, be creative like a kid and design your personal Joolz Day Tailor! Natural vibes, striking contrast or playful colours. It's up to you! Any style can be chosen to create your own Joolz Day with the new Joolz Day Tailor. This unique and one-of-a-kind online and in-store customisation program offers up to 120 different colour combinations. You can choose from the black, grey and jeans fabric, two wheel colour options and a total of 20 different colour packs, allowing the parent-to-be to configure their own personal Joolz
Day Tailor. Each pack contains a leatherette handle and bumper bar, logo labels, and zipper pullers all in one stunning colour to customise the ride.
The Joolz Day Tailor can be designed and ordered at the Joolz website and selected stores, a list of which can be found on the website. After placing the order, it will be assembled by Joolz according to the customer's specifications and will be delivered to the their home with
a handwritten, personal message.
The Joolz Day Tailor comes complete with a chassis, cot, seat, shopping basket, rain cover, nursery bag and foot muff. The RRP is £ 999.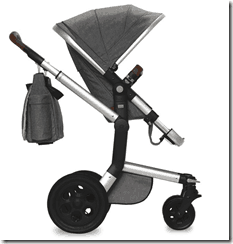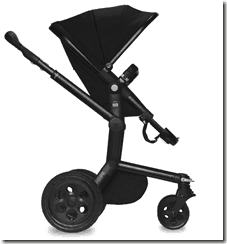 Or perhaps the Joolz Gris or Joolz Noir from the Studio collection for maximum comfort and functionality.
Also new to the market is the Silver Cross Reflex . . .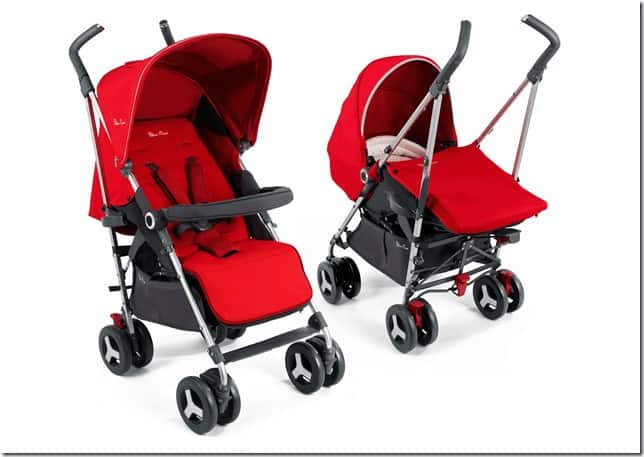 Premier British baby brand Silver Cross are delighted to introduce Reflex for 2014, the very latest in pushchair innovation and a defining product in its category.
Outstanding in design, Reflex converts an umbrella folding pushchair to a pram and a car seat travel system with ease, using patented innovation and identifies and responds to the requirements of parents. For Silver Cross, safety features are at the core of their DNA, for the first time on a stroller Reflex includes, an innovative central LED lighting system, developed for high visibility when it is dark.
In pushchair mode Reflex provides a generous multi position seat, engineered with a unique ergonomic backrest ensuring the seat liner does not touch the frame as you would expect from a folding stroller, the ultimate ergonomic comfort seat without compromise on size or weight. The sturdy bumper bar, folds with the stroller and provides added protection and baby support.
Ground breaking innovation arrives in the form of the newborn accessory pack, converting the Reflex pushchair into a rearward facing pram system for newborns, a first for strollers. With the Simplicity car seat adapters and the Simplicity car seat ice, Reflex becomes an ultra lightweight travel system.
Every attention to detail has been applied to combine convenience of use with luxurious touches including an ultra lightweight chassis
built with highest grade aluminium, a fully extendible hood with UPF 50+ sun protection and a deep padded showerproof apron with reflective piping.
Reflex folds easily and compactly and is ideal for all outings at home or travelling, night or day. The outstanding Reflex system is the newest pushchair in the Silver Cross range, ground breaking technology resulting in the ultimate parent and baby stroller solution. First class travel for your little one.
Reflex £250
Accessory Pack £75
I wonder what else 2014 holds in store for pushchairs????