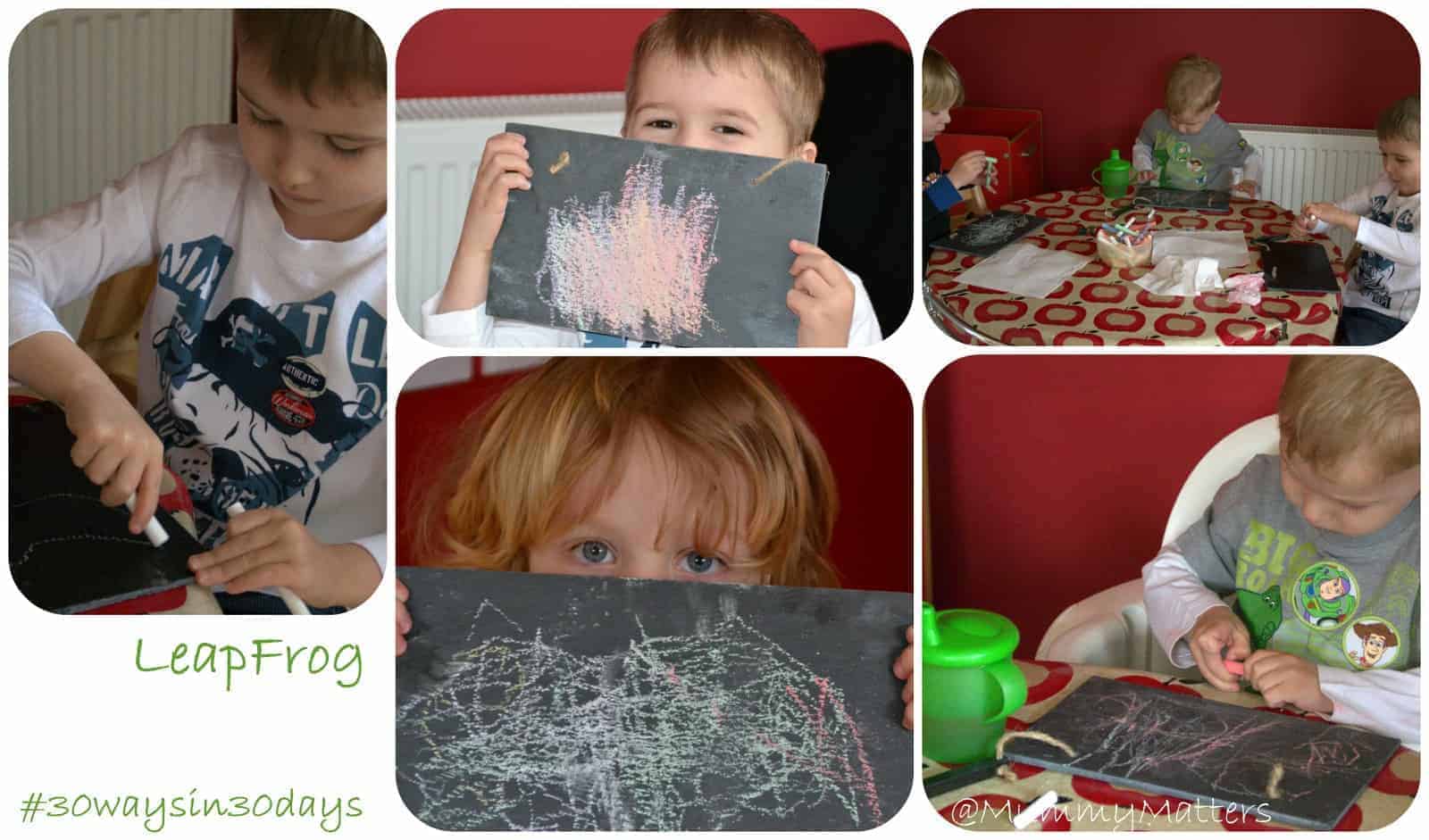 Learning to read – #30waysin30days
Do you feel confident in teaching your child to read? It's quite a daunting prospect, afterall, it's a long time since we learnt to read and they do it all so differently these days. I had never even heard of a phoneme until Little Bean started school. Research by LeapFrog has found that almost half of UK parents lack the confidence and know-how techniques to continue their child's reading and literacy education at home productively. In response, the brand has created a supportive guide #30waysin30days to help parents teach and inspire a lifelong love of reading in their child.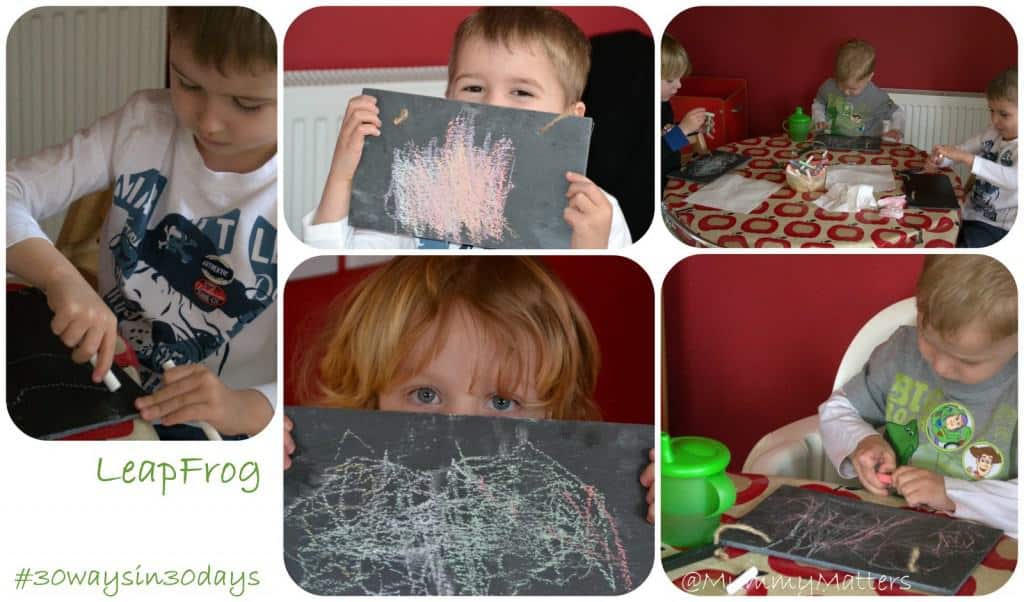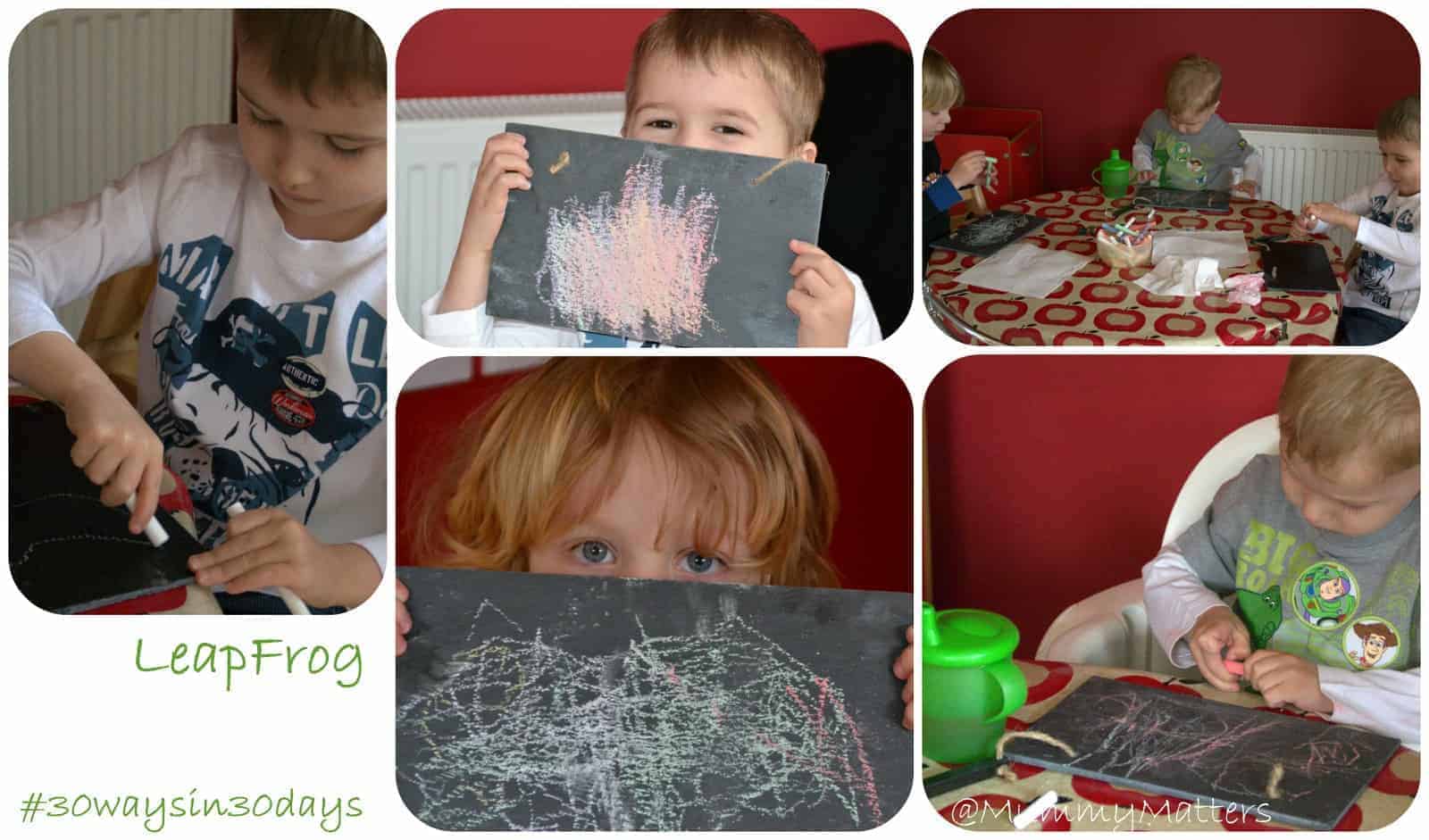 Last week, Beanie Boy and Jelly Bean invited their friend Sammy over to play and we had simple fun with letters using Playdoh and Chalks. With the Playdoh we asked the boys to choose a body part and we had to pick the letter the name of the body part begins with – I might have guessed Beanie Boy would start with B for bottom!! We had lots of fun doing this but it's through fun that learning sticks. Beanie Boy has definitely remembered B now.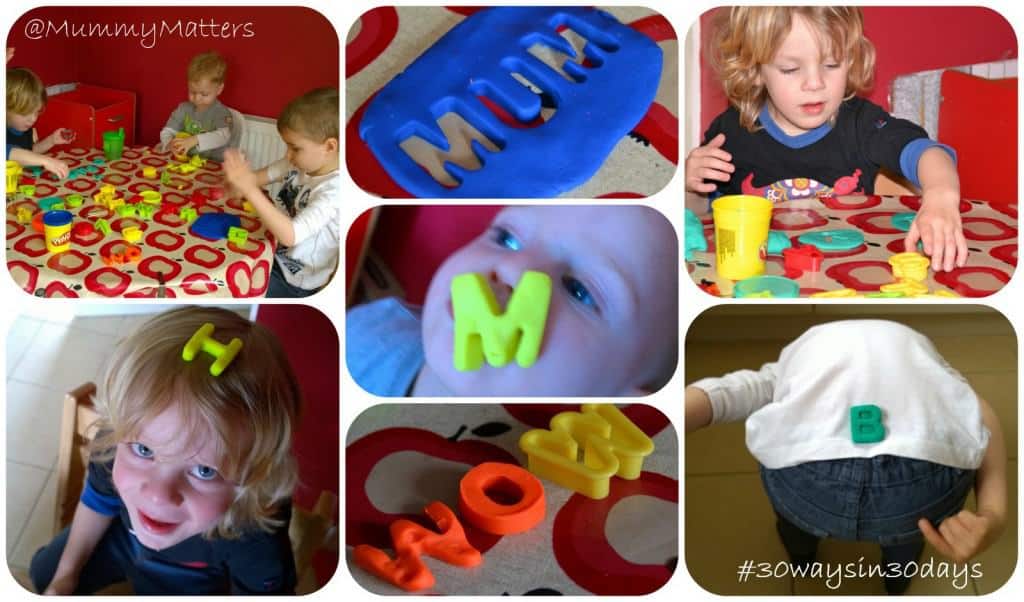 After the Playdoh we had fun with chalk boards and chalk, we asked the boys to see if they could draw the shapes of letters. This also helped them with their 'pen' (chalk) control. They had lots of fun just doing these simple tasks and in the guide there are lots of other great ideas you can do to pique their interest in learning letters and begin their reading journey. We play 'i-spy' in the car most days now and slowly Beanie Boy is getting the hang of phonemes. I'm keen not to teach him too much about letters and reading before he starts school as Little Bean's teachers have told me he will be bored if he learns this before he starts reception in September but I'm happy to teach him the concept of letters and get his interest geared towards learning them.
The '30 Ways in 30 Days' confidence boosting guide, by the multi award-winning educational toy brand, forms part of its 20th anniversary celebrations and offers parents playful solutions and tools to tackle reading with their child at home as part of their everyday family routine.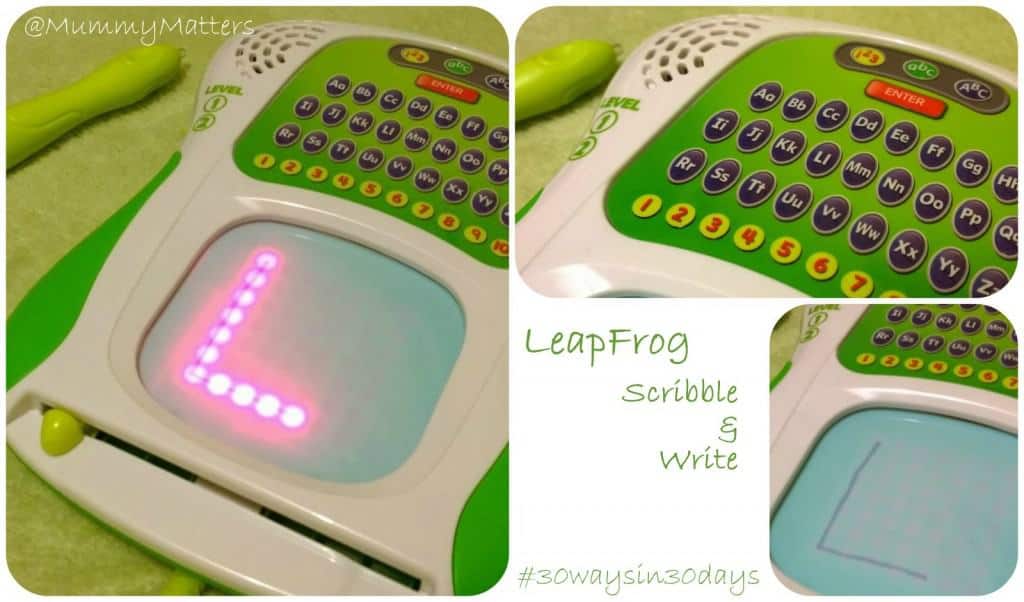 Tony Hicks, Chief International Officer at LeapFrog, comments:
"LeapFrog was founded twenty years ago by a father who wanted to find a better way of teaching his son to read. Inspiring a love of reading and helping children achieve their full potential has been our passion ever since. We hope our new guide will be a great go-to resource for parents looking for different ways to help their children on their educational journey".
The guide has some great tips to try out at home from educational expert and editor of The Good Schools Guide, Janette Wallis who says;
"Reading with your child can instill a lifelong love of reading from a very young age. Parents are the first role models for their children, so it's important to be passionate about reading, show that passion and set a strong example. The key to this for busy parents is enjoyment, so we have created this guide to show parents how fun and simple it can be to incorporate reading exercises in to everyday life."
LeapFrog has also created a series of short video testimonials for parents to view online. The testimonials hear from teachers how the LeapReader and its library have benefited children in their classrooms with reference to specific case studies. They highlight how LeapReader is a firm favourite with teachers and aim to introduce parents to ways in which the product can help develop their child's skills in phonics, word recognition, letter and number formation, and listening & comprehension, outside the classroom.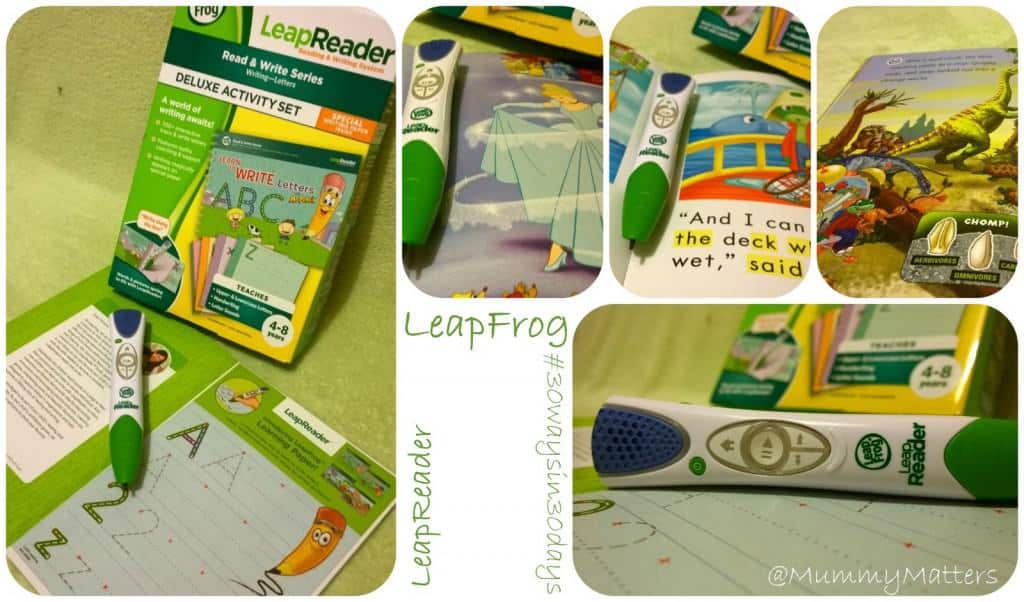 Hicks adds:
"Not only will our new guide help parents reignite and inspire a love of reading at home, our teacher testimonial videos will provide them with an objective, honest view of LeapReader. We want them to have confidence in how to use the device at home, so that it really maximises their child's literacy journey."