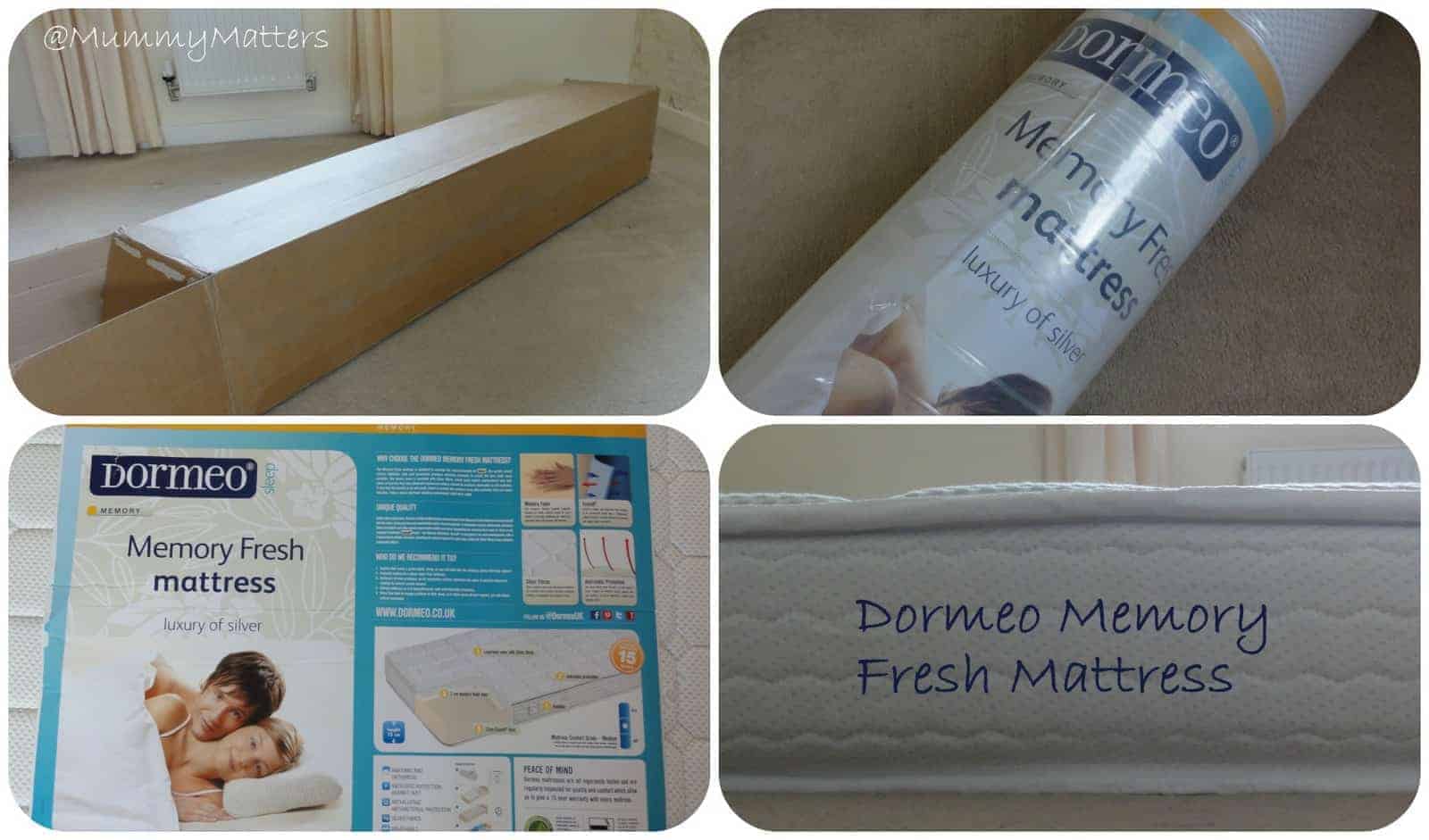 How to get a good night's sleep in three steps . . .
Sleep – it's kind of necessity, isn't it?! Without a good night's sleep, we lose the ability to function properly, we become susceptible to all kinds of health problems, we get grumpy and short-tempered, we crave bad foods, and that's just the start of it. Hence, we must get the best sleep possible so we are sharing with you the best sleep aids you need in your life.
Step #1 – Get a good mattress
We have been using a Dormeo Memory Fresh mattress from their Dormeo Silver range for the past month. The mattress cover is enriched with silver fibres that have natural antibacterial and anti-odour properties to help eliminate odours caused by moisture absorption in the mattress. It also has an anti-static shield that protects the mattress from dust particles that cause allergies. Together, these properties mean the Dormeo Silver mattresses offer a clean and fresh sleeping environment every night.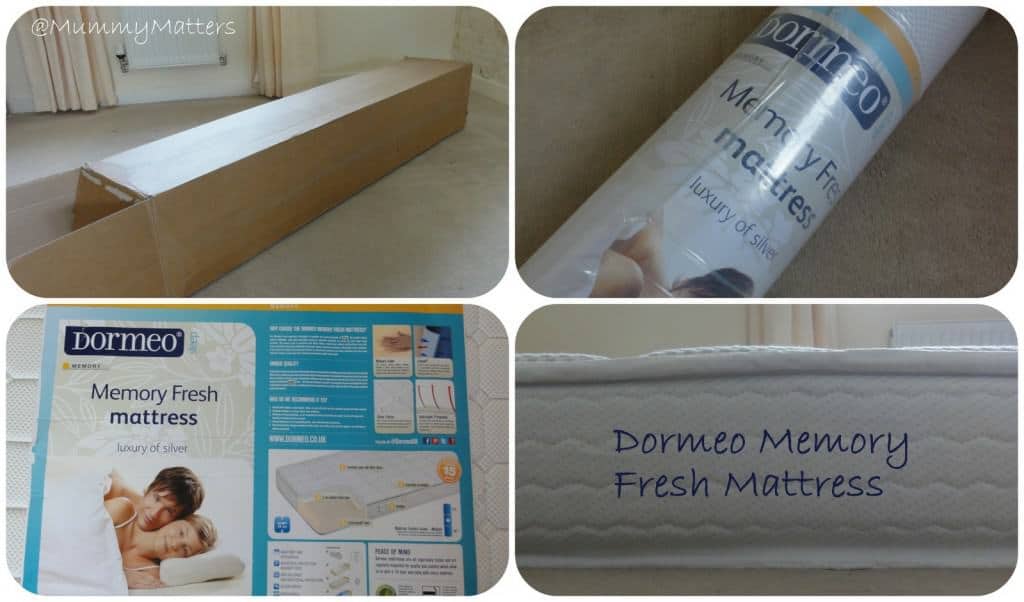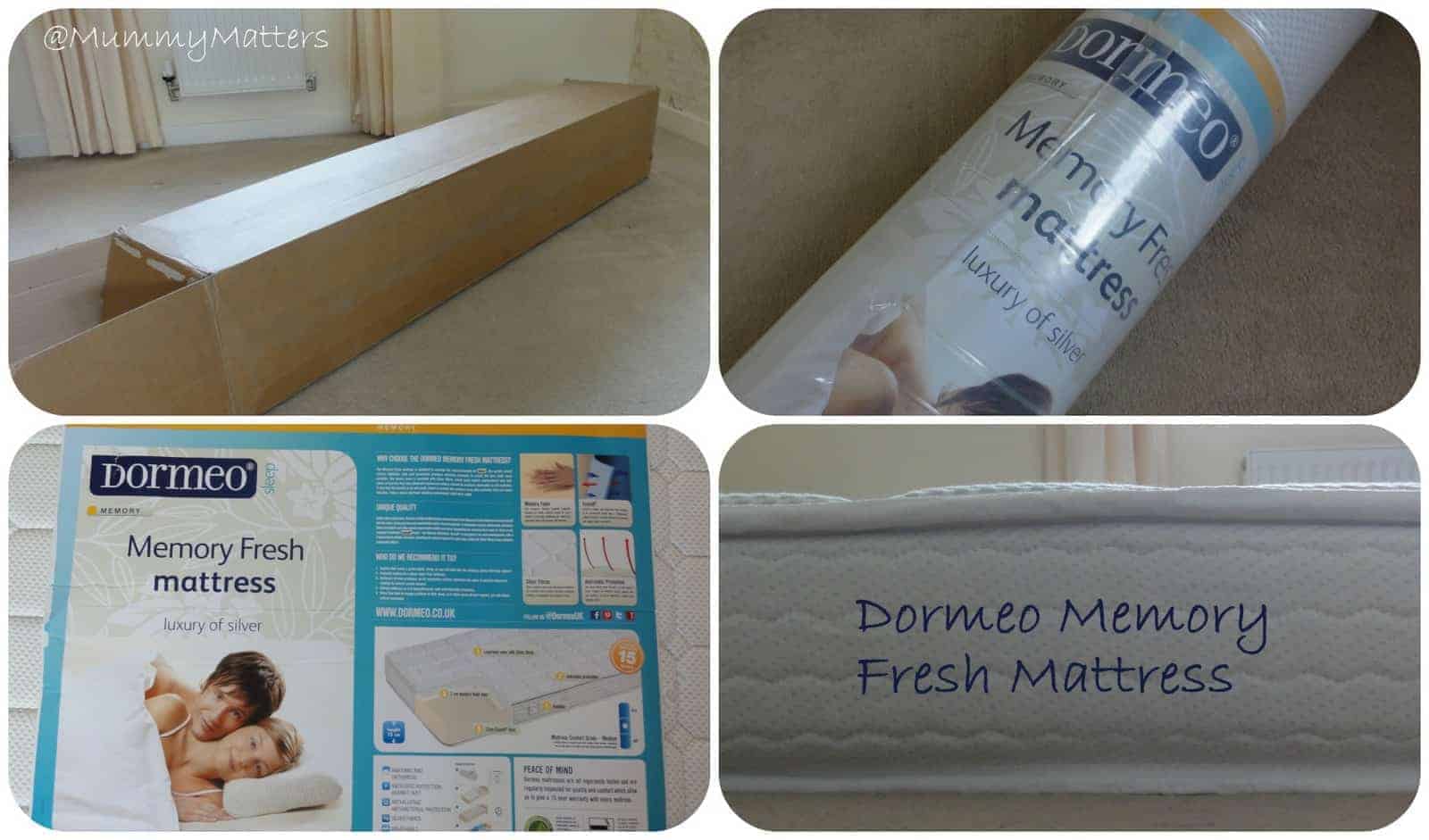 The Dormeo Mattress has 2cm of Dormeo High-Quality Memory Foam sewn directly into the cover to lessen tossing and turning, increase blood circulation and muscle regeneration. Supporting the memory foam is 12cm of Ecocell, a unique breathable foam with a 3D cell structure offering full-body support.
When it arrived, I have to admit; I wasn't convinced. The mattress came rolled up and shrink-wrapped within a cardboard box. The instructions in the box said that upon opening, the mattress should be left to 'plump up' for 12 hours before use, so we unpackaged it first thing in the morning so that it was ready for use at night. Watching the mattress opening out and plumping up reminded me a little of those flannels that start life as a small hard cube or disc and then suddenly transform when they hit the water.
One month on, and I can confirm that our sleep is 100% better. I am no longer waking throughout the night to turn over and readjust; most nights, I sleep right through, and it's been a long time since I can say that. I look forward to getting into bed at night, and I wake up feeling rejuvenated; my back pains from our previous mattress have gone, which is a blessing!
Initially, we both noticed how much warmer the mattress felt, but one month in and we have adjusted; as I said, we are sleeping better, so it certainly isn't disturbing us, and it feels a little strange when you 'sit' on the mattress as there are no springs to 'bounce' back on. Still, again, it's just been a case of getting used to the new sensation.
Step #2 – Indulge in a Wool Sleep System
Wool naturally regulates body temperature by absorbing moisture and humidity through the night and 'desorbing' throughout the day. Wool can absorb 30% of its weight in water whilst polyester achieves 1% and cotton 10%. The natural absorption of moisture helps regulate temperature and prevent overheating, which prevents being woken during stage 4 deep sleep.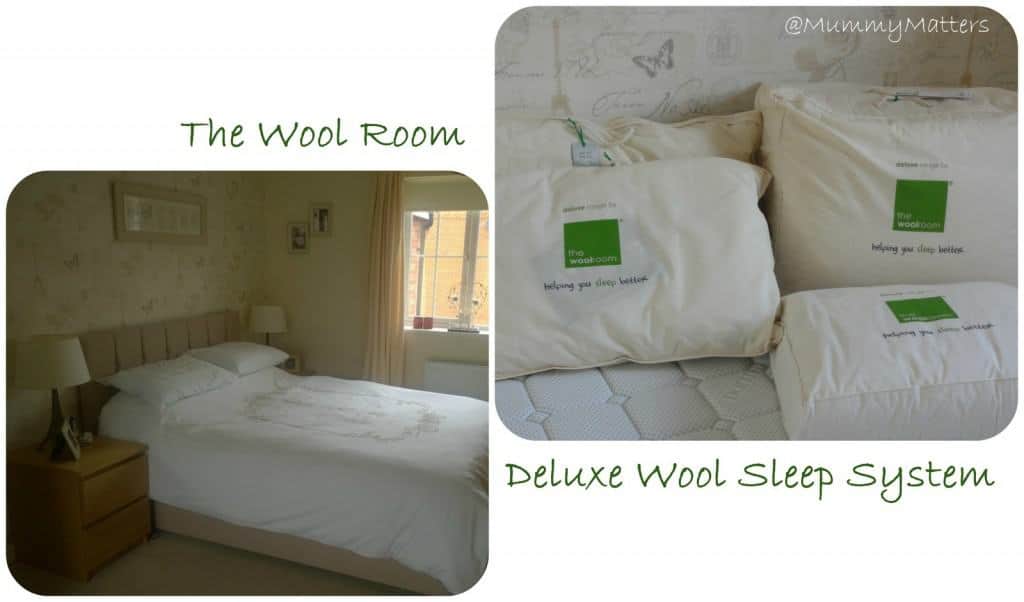 The dry sleeping environment created by the wool means a limited food source for dust mites, so they can no longer survive. Wool bedding doesn't need to be washed at 60C anymore; it can be aired on the line or machine washed on a wool cycle.
We received a Wool Sleep System from the Wool Room, which is the only natural bedding solution independently tested and approved by Allergy UK. A Wool Sleep System comprises a layer underneath such as a mattress protector, enhancer or topper, a layer on top (wool duvet) and pillows for the perfect sleeping climate control zone.
There are three ranges to choose from; Classic, Deluxe and Luxury. We received the Deluxe, which is their best-selling range made from 100% Platinum certified British Wool, 100% cotton threaded outer cover, is machine washable and 100% natural.
Fully Adjustable Pillow
When I unzipped the pillow, I was surprised to see a 'bag of wool'. It looked just like someone had shorn a sheep and put the clippings straight into the bag. Of course, the wool will have been cleaned first, but I'm sure you get what I mean. The wool pillows are fully adjustable; open the pillow and pull the fibres apart for a softer pillow, remove wool and store in the calico storage bag for a 'flatter' pillow or buy an extra bag of wool balls for a firmer pillow. You can also use the calico storage bag to transport your pillow when staying away from home. We have both found these to be very comfortable, just fluffing them up regularly to keep them soft and supportive.
All Seasons Wool Duvets
First impressions of the duvet were how heavy it felt, BUT we love it. The versatility in the duvet is perfect; it has two different weight duvets, which can be popped together for a Winter weight duvet or used separately for warmer weather.
Step #3 – Get a Gro Clock for early-rising children!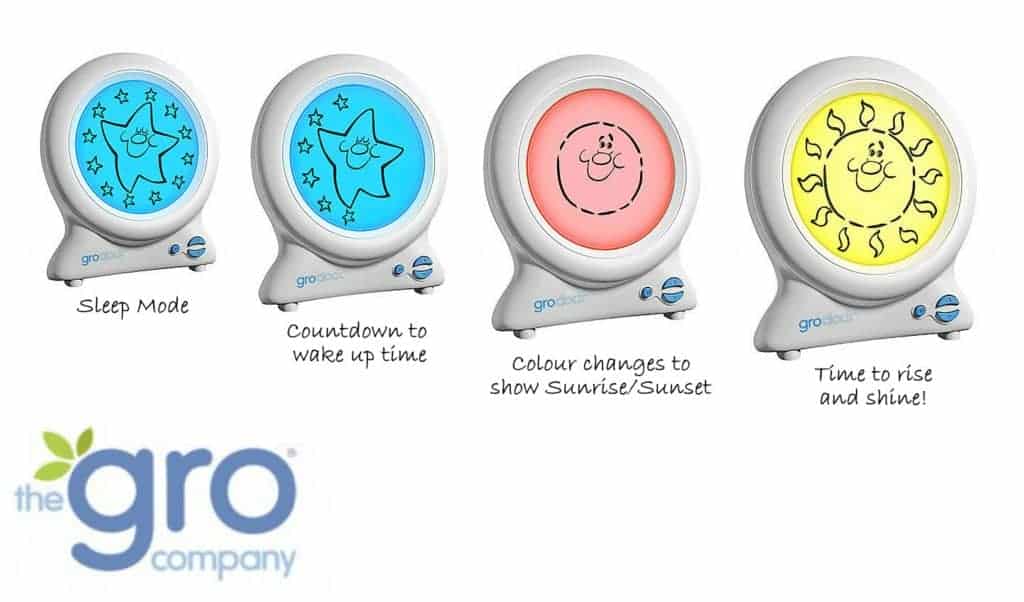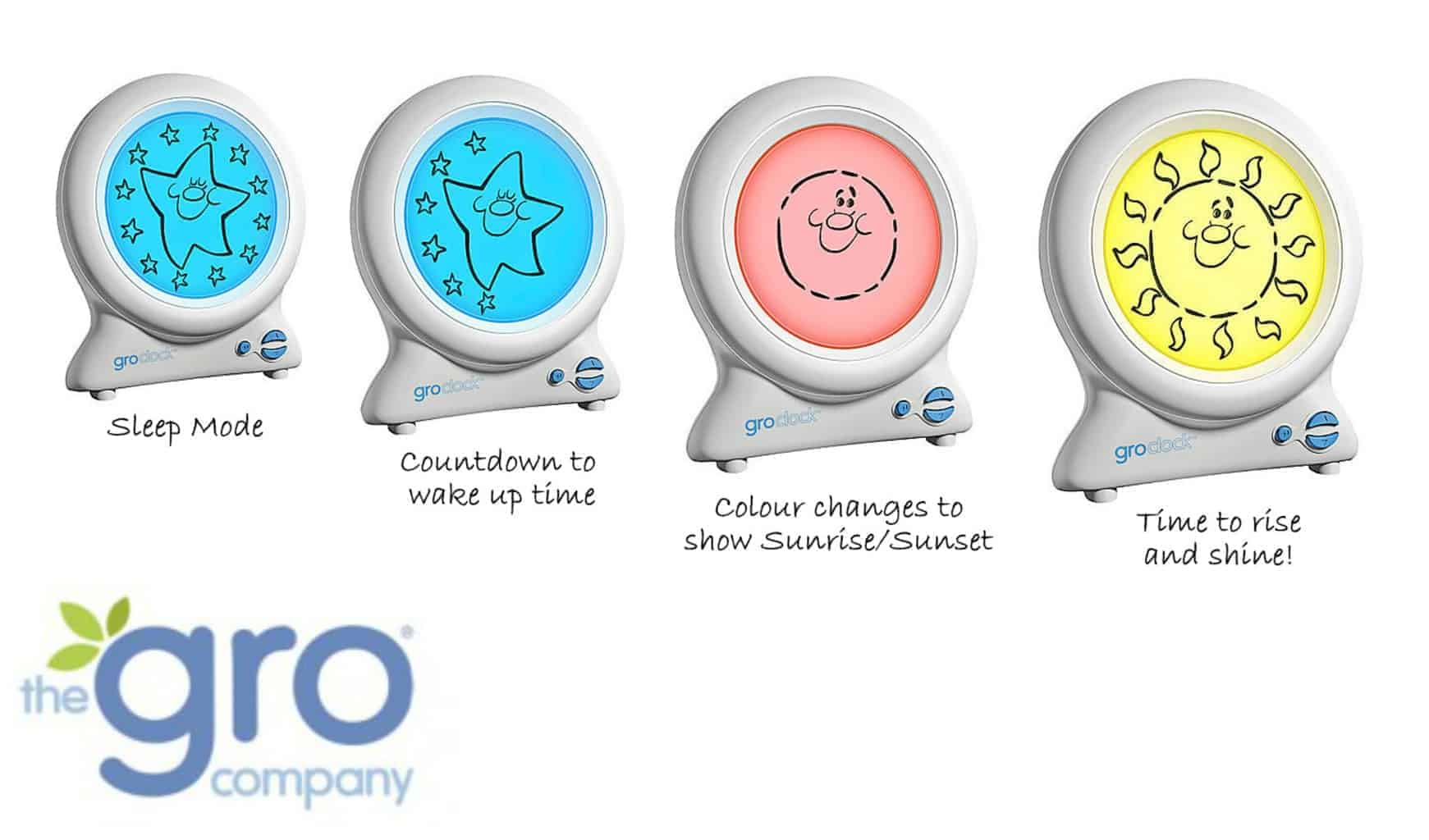 Once you have your own sleeping environment sorted, you need to address those children who wake early and are convinced it's time to 'rise and shine'. The Gro Clock is great for teaching young children who can't yet tell when it's time to get up. During 'sleep time', the glowing screen shine blue and shows images of stars that disappear one by one as the hours of the night pass by. A wake-up time approaches, the screen turns to a red smiling face and then when it's time to wake up, the screen changes to yellow and shows an image of the sun.
We have been using the Gro Clock for a couple of weeks with Beanie Boy, who is the one that creeps into our room anywhere from 5 am onwards. The thing that is great for Beanie Boy is the stars which disappear as the night passes by because he can see at a glance whether there is a lot of the night still to go or whether the wake-up time is approaching. If he wakes in the middle of the night, he turns over and goes back to sleep; if wake up time is approaching, then he lays quietly (and very patiently) waiting for the screen to change colour instead of coming through to us the minute it starts to get light.
DISCLAIMER: We were sent the above items for this post. All words and opinions are my own and may not be copied without my permission. I have not been instructed what to write.