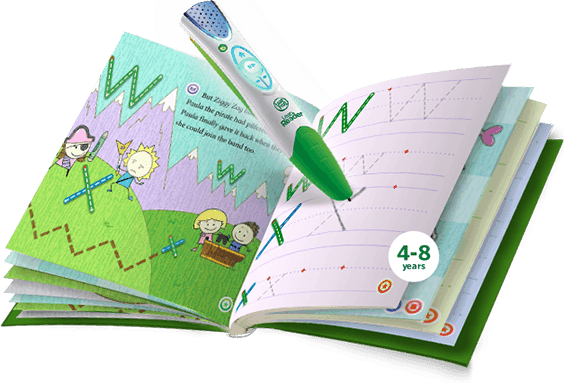 LeapReader – Teacher Testimonials
On Wednesday evening Hubby and I attended a meeting at Little Bean's school to find out exactly what Year 2 has in store for her. As her teacher spoke Hubby and I gave each other little sideward glances, we knew exactly what the other was thinking. This year really steps up a gear for the children as the Curriculum has changed and it is expecting a lot more from the final Year of Key Stage 1. There are some very good, very welcome changes but it's going to take a lot of hard work from Little Bean and a lot of input from us as parents at home. As parents we want to be able to help our children to learn to the best of their abilities but since we aren't teachers, we sometimes need a little helping hand.
LeapFrog has been in our house since Curly started in Reception many years ago when we bought him a Leap Pen which he could use to read, write and learn. At the time we found it to be a great learning tool for him but of course technologies change and now in it's place there is the LeapReader. LeapReader has been developed to support children on their learning journey. For nearly 20 years they have helped them to build phonics skills and develop reading comprehension. The LeapReader library features more than 100+ LeapFrog Educator approved books and apps. It also works with the Tag Reading library too.
LeapFrog asked a number of teachers for their thoughts on the LeapReader which they tested with some of their pupils. These are just two of the videos which they have recorded but if you want to see more then just head over to the LeapFrog YouTube channel to see more. I think you will like what they have to say. If you have a youngster who doesn't enjoy reading or is finding their reading journey a little tough then perhaps you could consider a LeapReader and watch their confidence grow along with their reading and writing abilities, I bet you won't be disappointed.

Featured Post