L.O.L. Surprise! Confetti Pop and Lil Sisters – Valentine Special
L.O.L. Surprise! are now into Series 3 and Lillie is as big a fan as she was at Series 1. However, there's a bigger surprise in the stores today with new L.O.L. Surprise! Confetti Pop!! The squeals which Lillie emitted when she set eyes on the Confetti Pop AND Lil Sisters she was sent to review, could have been heard by dogs three counties away.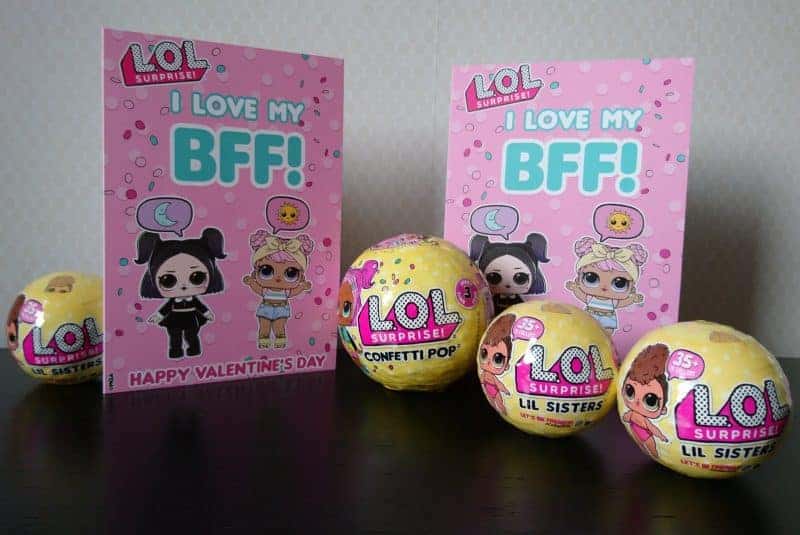 It comes as no surprise to know that the L.O.L. Surprise! range was the sellout toy of 2017 which won Dream Toy and Toy of the Year, this year promises to be even better with more surprises and a brand new series.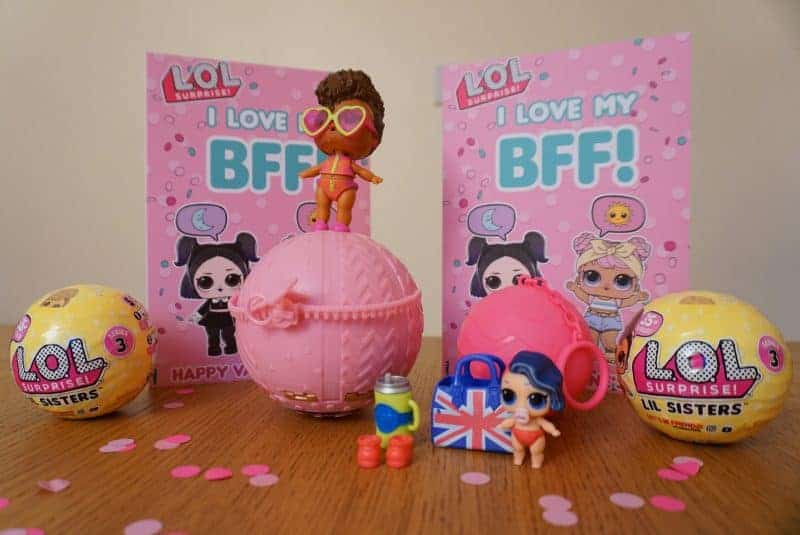 L.O.L. Surprise! Confetti Pop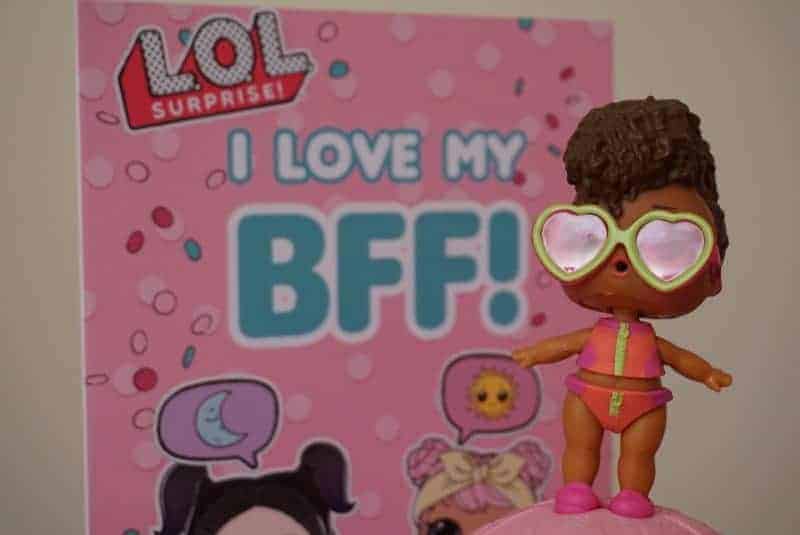 Lillie was very excited to receive a Confetti Pop, the newest range with not 5 but 9 great surprises including new dolls, accessories and a surprise water feature as well as shoes, stickers, tattoos and an exciting confetti surprise which can be reset and enjoyed over and over again.
Lillie was very happy to find Rip Tide in her Confetti Pop who is a colour changing doll from the Swim range who spits water. She came with a hot pink two-piece swimsuit, a neon green water bottle, pink shoes, pink and green star sunglasses, a ring tattoo, checklist and stickers.
RRP £10.99
L.O.L. Surprise! Lil Sisters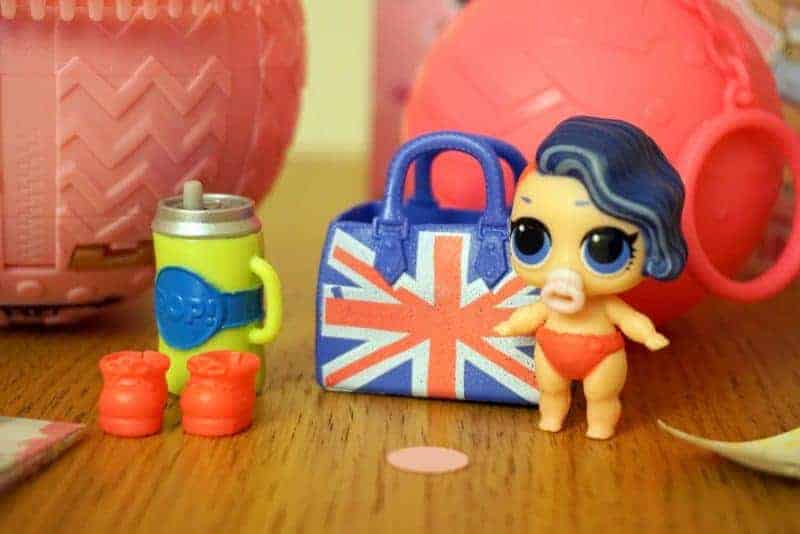 The Lil Sisters range has 5 surprises with a clue which hints to the doll hidden within. Lillie loves the Lil Sisters range and was very happy to discover Lil Cheeky Babe doll with a Union Flag bag, hot pink shoes and a colour changing pacifier on her Lil Sister. Lillie's ball comes as a keyring, others can be transformed into a bath set. There are over 35+ Lil Sisters dolls to collect in Series 3.
RRP £5.99
L.O.L. Surprise! Pets
Also available in Series 3 are the L.O.L. Surprise! Pets range which has 7 surprises and can be a puppy, kitten, bunny or ultra-rare hamster. Inside you will also find a water bottle, then you can feed or bathe your pet to discover whether they cry, spit, tinkle or colour change. Pet accessories can be mixed and matched with the dolls range for additional play.
Surprise your BFF this Valentines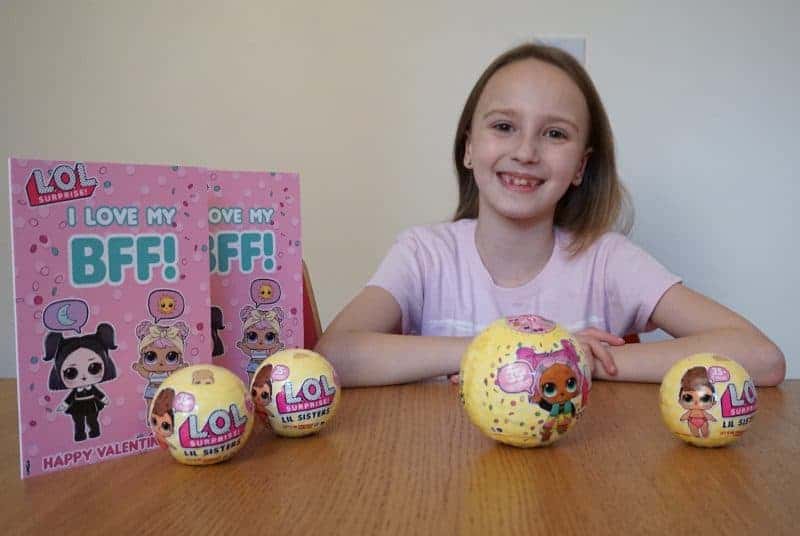 So many people these days don't believe in 'Valentine's Day' but thankfully Hubby and I aren't those people. We celebrate Valentine's Day together and we encourage the children to show those they love how special they are on Valentine's Day. Traditionally, Valentine's Day was a date to be celebrated between couples but I think that it's a time for celebrating special friendships too.
Lillie chose her two BFF's and surprised them with a card and an L.O.L. Surprise! Lil Sisters each before half term which made them very happy and made Lillie feel good to make someone else feel good too.
L.O.L. Surprise!TM Series 3 is for children aged 6+ and is available from all good toy retailers including Smyths and The Entertainer. For more information, visit https://lolsurprise.mgae.com/