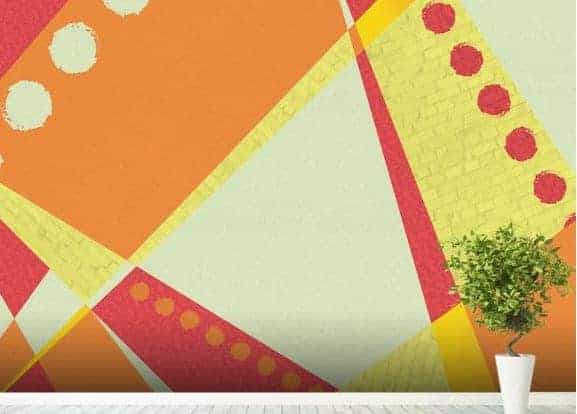 Add new life to your rooms with wall murals
When I was a child I remember visiting a friends house and being amazing to see that their bedroom room had been made to look like a planet in space, surrounded by a galaxy of stars. Her Mum was an artist so she had painted the entire wall herself and it looked amazing. At that time, unless you had an arty parent or friend then you could only dream of having a wall like this in your home. These days it's a completely different story thanks to the abundance of wall murals available which can be applied like wallpaper to instantly transform a room.
Children's Bedrooms
The addition of a wall mural to a child's bedroom can really bring a theme to life so if you have a Star Wars fan, an animal lover or a little girl obsessed with fairies then you can be sure there is a design to complement their style. Wall murals come in lots of different sizes to fit your wall space so that no child is left disappointed.
Add a colour splash to open plan living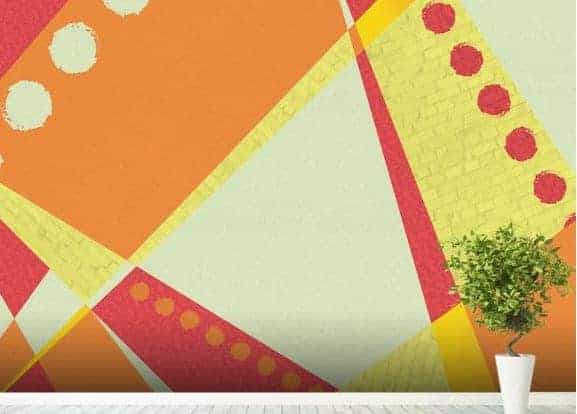 If you have a large open plan family area such as a large kitchen diner, it can be difficult to know how to make the area feel less like a warehouse and more like a home. By leaving all other walls in the room a neutral colour, a wall mural will become a piece of art to which accessories can be added around the room to bring the theme together.
Bringing the outside in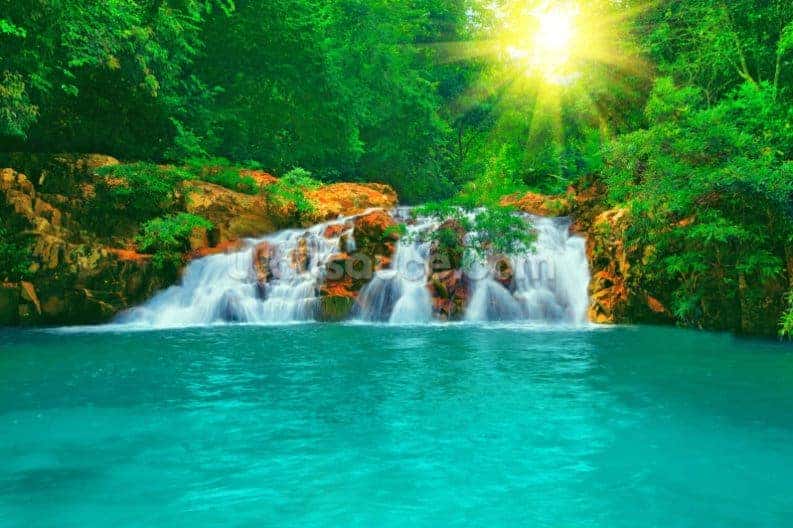 Even on a grey day the sun can shine and lift your spirits with a landscape wall mural. I particularly like this wall mural which is a great one for those who follow Feng Shui. In terms of Feng Shui a waterfall which pools signifies money flowing into your home. You must be careful where you place it though so if you're looking to add something like this you need to know where your wealth and prosperity area is. Check out this post for guidance.
Create your own view
Perhaps you have a favourite photograph from a memorable holiday with your family or maybe the sunset on the last night of your honeymoon. Provided the photograph has a high resolution any image of your choice can be made into a personalised wall mural which will provide you with happy memories every time you look at it. How about that for a mood lifter?
Odd shaped wall? No problem . . . 
Don't be put off thinking that your wall isn't the right size or shape for a wall mural, even walls with a door frame can still have a wall mural. Check out the site you are planning to order from for instructions on how best to measure the wall.
The wallpaper comes in a variety of application choices; Classic 'paste the wall', Premium 'paste the wall' and Textured 'peel and stick' wallpaper. It is important that you prepare your walls properly as per the manufacturers instructions in order to ensure a good adhesion so that your wallpaper lasts as long as your love for it.