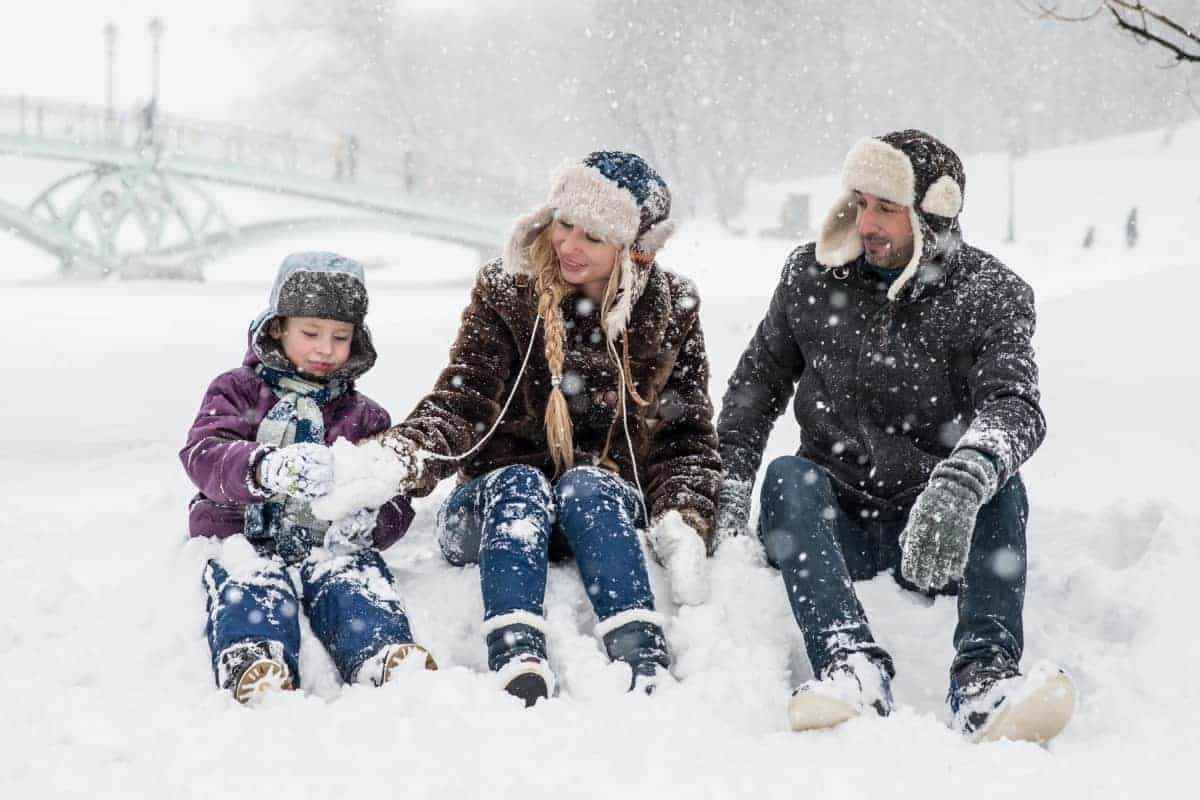 Keeping Your Family Healthy During the Holiday Season
Fall is a time of sweaters, crackling fires, warm cups of cider, and a smorgasbord of delicious cold-weather treats. The number of comfort foods only continues to rise over time until the holidays arrive with a myriad of delectable — albeit unhealthy — culinary favourites in tow.
On top of that, as the weather steadily gets colder, exercise becomes more difficult and the annual fall-cycle of colds and illnesses begins to make the rounds. It's time to start reading up on winter health tips for children.
Keeping Your Family Healthy During the Holiday Season
If you're starting to think about keeping your family healthy over the holiday season, you're not alone. Here are a few tips and tricks to help keep your family perfectly balanced between healthy and happy as the holiday season unfolds.
Create a Schedule
It might sound odd to think of creating a schedule for the time of year known for vacations and school breaks. But that extra level of freedom is precisely what makes a good schedule helpful as the end-of-year busyness begins to pick up.
You don't need to plan your time down to the minute — by all means, try to stay flexible within your scheduling. However, taking the time to organize your events and commitments by writing them down in a calendar or a day planner can provide an extra level of peace and happiness throughout one of the busiest times of the year.
Mapping out everything in your schedule allows you to prioritize what's important, saves you from double booking events, and helps things go as smoothly as possible as you travel from each holiday event to the next.
Stay Active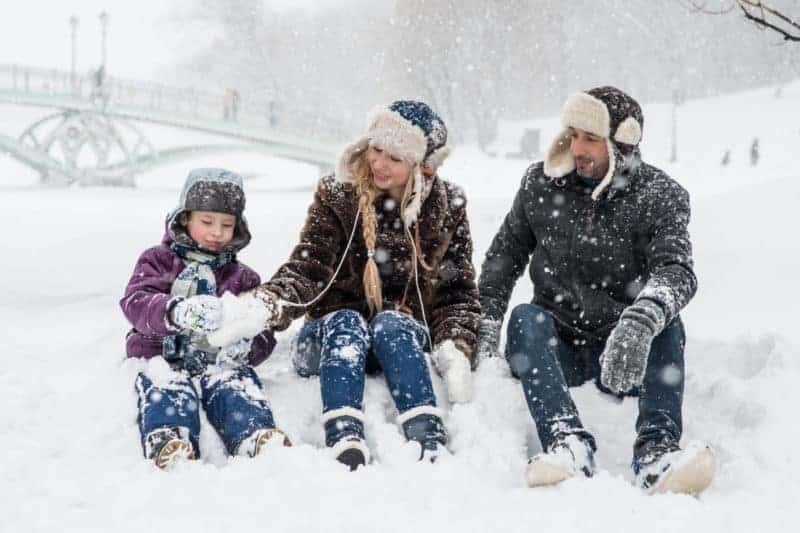 When it comes to combating all of that holiday food, it's important to look for ways to keep your family moving. Unfortunately, for many people, the arrival of bitterly cold weather marks a significant decrease in the amount of time spent outdoors.
If this is the case, take the time to proactively look around for ways to exercise indoors. Bowling, for instance, has many fitness benefits and is a family-friendly sport. Another option is to look for a local school. Many schools open up their doors to the public on certain days of the week in order to use their pools, walk their halls, or even use their weight rooms.
Be On Guard Against Sickness
Sickness can feel inevitable in the fall, but if you're proactive, you really can preserve your family's health. Look for a good daily vitamin for each member of your family, schedule your family's flu shots, and have everyone wash their hands whenever you return from an outing.
In addition, make sure to stock up on anything you might need if sickness symptoms do arise. Tea, essential oils, cough drops, and Pukka Elderberry are all excellent cold-fighting remedies to have around at all times.
Don't Forget the Dentist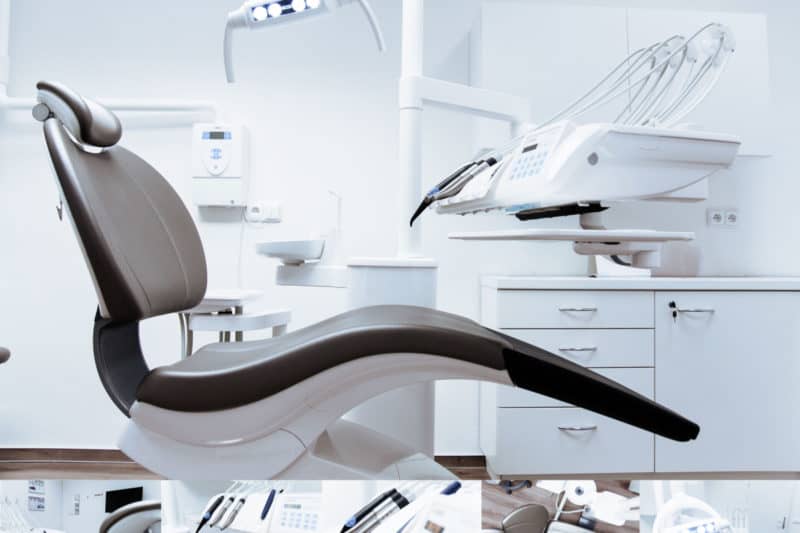 During a season known for sickness and weight gain, it's easy to overlook one vitally important medical profession: the dentist. There are a few times during the year when we throw more sugar at our teeth than during the holidays.
If you're overdue for a visit to the dentist, conduct a quick refresher on how your dental insurance works in case you've been neglecting your pearly whites, and then book cleanings for the whole family.
Invite Hygge
Along with all of the proactive, health-related measures, it's also important to take some time to care for both your own and your family's mental wellbeing. Winter can often come will grey skies and long periods of the doldrums. Throw in the stress of the holidays and it's pretty easy to find you or a member of your family struggling with some depression and anxiety.
In order to combat this trend, it can be helpful to integrate some hygge-inspired ideas into your fall and winter lifestyle. Start by taking your newly minted holiday schedule from above and purposefully planning in some downtime in between all of the holiday commitments. Downtime may not always be your kids' style, though, so you can plan some simple and fun holiday crafts for them to do quietly while the adults curl up on the couch with a good book.
Self-care is important, as it gives you an opportunity to recharge amidst the holiday business. In addition, deliberately planning in a few winter activities and spending time with loved ones is a good way to combat stress as everyone remains cooped up in the cold weather.
Preparing for a Healthy Holiday Season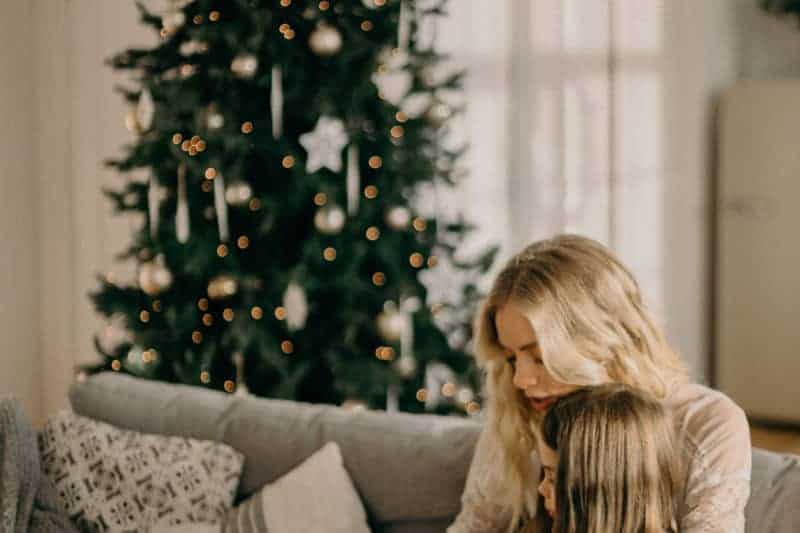 There are plenty of ways to keep your family healthy and happy throughout the holiday season. Finding ways to exercise, setting up quality family time to spend together, and proactively combating health concerns are all excellent methods to stay ahead of any issues that may arise.
In addition, taking the time to track and schedule all of your social engagements is an essential way to keep the stress to a minimum. If you can manage to go into the colder weather with a plan in place, you'll find that both you and your family will be able to thrive in the midst of the busy holiday season.