Join us for the #RavensburgerPuzzle Twitter Party on Tuesday!!
"Have a party on us?" they said, "we'll send you lot's of puzzles to enjoy with your friends?" they said, "you get to eat cake?" they said . . . well ok, that last bit was a little white lie but you can't have a party without cake, can you?! It's against the law of parties, I'm sure of it!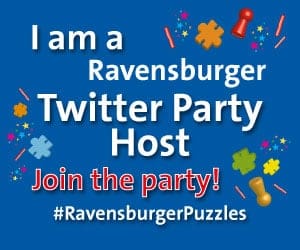 So on Tuesday 18th August from 2 pm to 4 pm we will be having a #RavensburgerPuzzles Twitter Party with a few close friends and you're invited to join in the fun. If you're new to Twitter Parties then you have missed a treat, it's a chance for you to chat online to like-minded tweeps, in this case, we will be talking about Jigsaw Puzzles! There will be lots of hints, tips and chit chat around Puzzling and better than that, there will be amazing prizes on offer too. At the same time, I along with some of my other Blogging buddies will be hosting an 'at home' party for our children and a few friends. We will be doing colouring, creating our own jigsaws, having fun with 'pass the parcel' and of course, we will be doing lots of lovely Ravensburger Jigsaw Puzzles.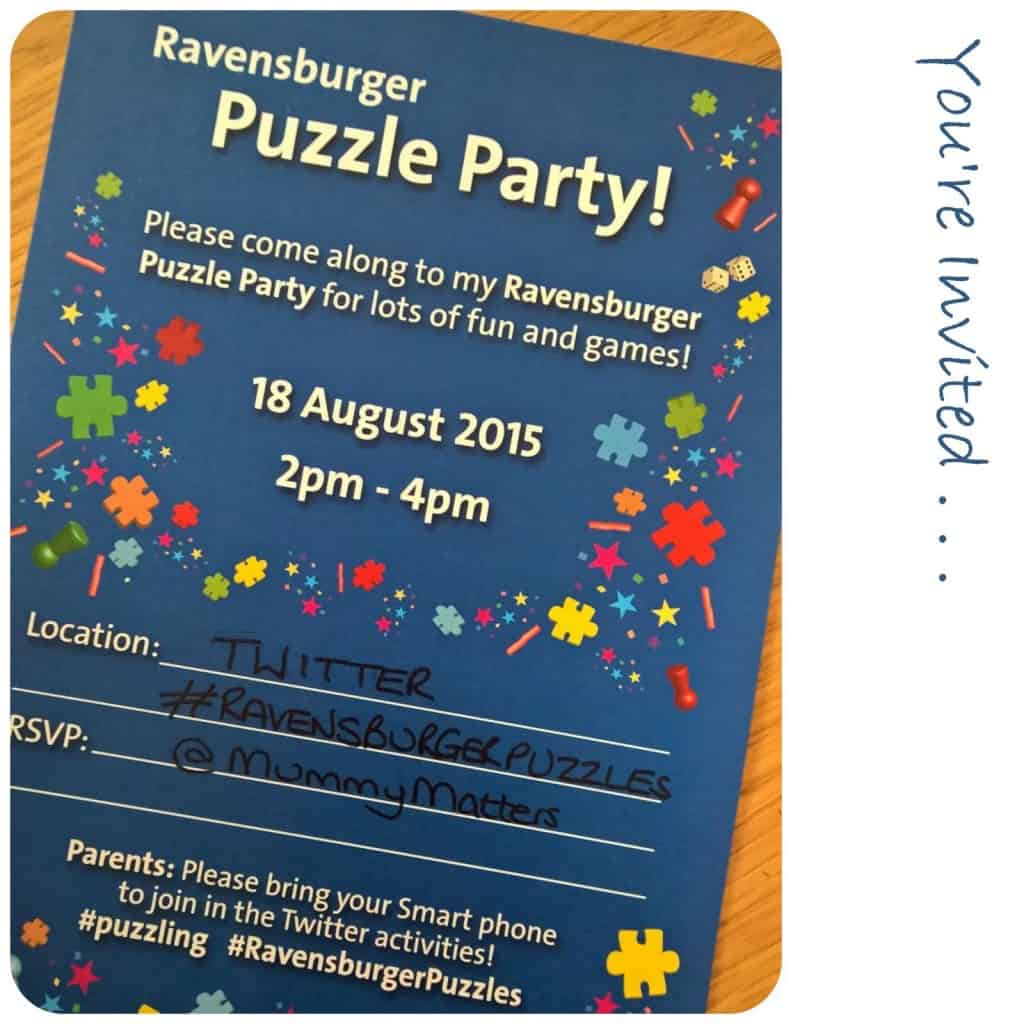 Get yourself in the #Puzzling mood and come along to find out what we all think of the latest children's #RavensburgerPuzzles