Star Wars The Force Awakens 1000 Pc Puzzle No: 19 5541
I think we are perhaps one of the only families NOT to have seen the new Star Wars film over the festive period and it's not because we don't want to. As usual, it all comes down to lack of organisation on my part and yet another misplaced present!! I seriously need to find better hiding places.
Ravensburger Star Wars Puzzle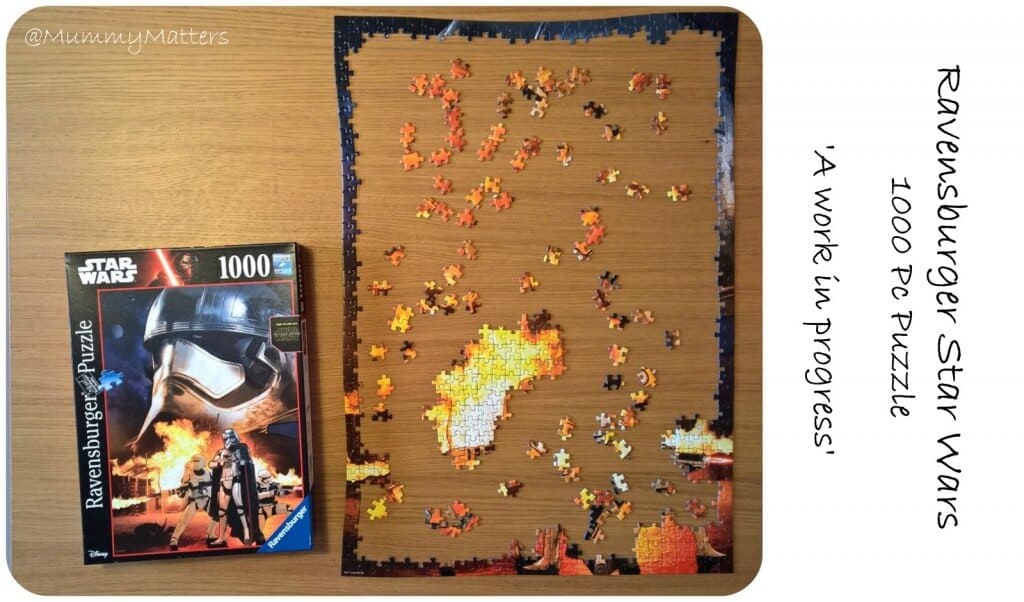 For Beanie Boy's 5th Birthday in September, we had asked his Auntie E to buy him the Star Wars Prequel Trilogy because I had already bought (and hidden) The Original Trilogy. In the days leading up to his birthday I realised that, yet again, I had hidden the DVD's a little too well as I couldn't find them. We decided it didn't matter as he needed to watch the Prequel Trilogy first. He LOVED them! Thankfully I did manage to find The Original Trilogy in time for Christmas but he hasn't had a chance to watch them all yet so in the meantime Hubby, Curly and I are eagerly waiting for him to get up to speed so that we can get to the cinema because we hear or see too much from others.
Star Wars The Force Awakens Puzzle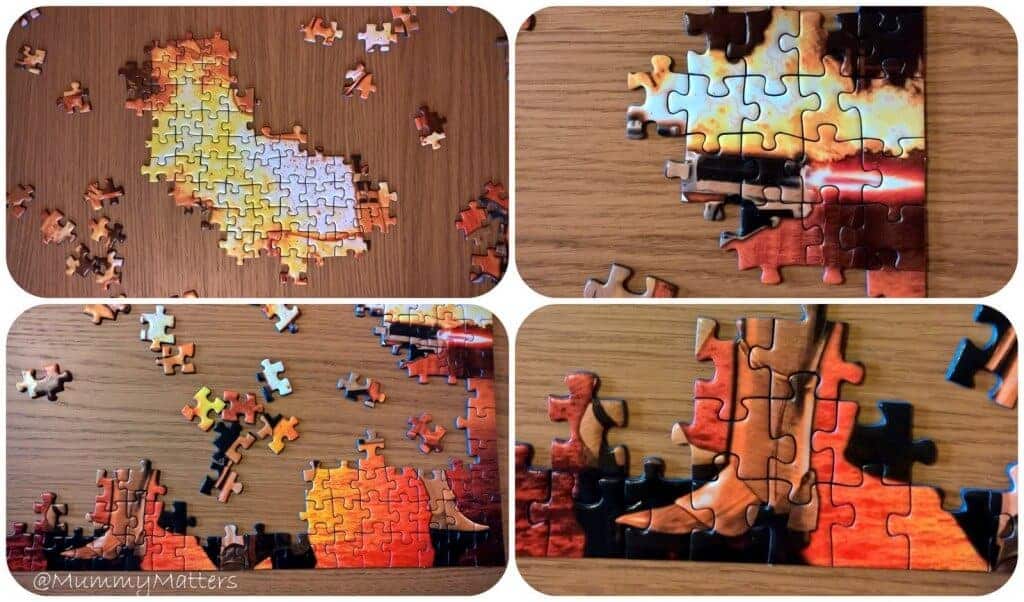 In the meantime, we have been enjoying a little Star Wars action of a different nature, in the form of the Ravensburger 1000 pc Star Wars The Force Awakens puzzle. We started it as a family on Christmas Day and quickly realise that this isn't going to be a puzzle for an afternoon. It has lots of dark coloured pieces which quite frankly all look the same right now so we are tackling it one area/colour at a time. We decided that it would be easiest to start with the yellow and orange from the flames. It's one of those puzzles that you can stare at for hours and then suddenly place 10-15 pieces in quick succession.
For now, it is residing on the end of our dining table but I really need to get one of those puzzle folders as I can envisage Jelly Bean pulling it off the table 'just because he can'. I think this is our first attempt at a 1000pc puzzle and it's definitely going to put us through our paces. It's nice to have a project on the go which the whole family can get involved in. It's great for when you want to have a talk without it feeling like an interrogation. We can talk and puzzle at the same time.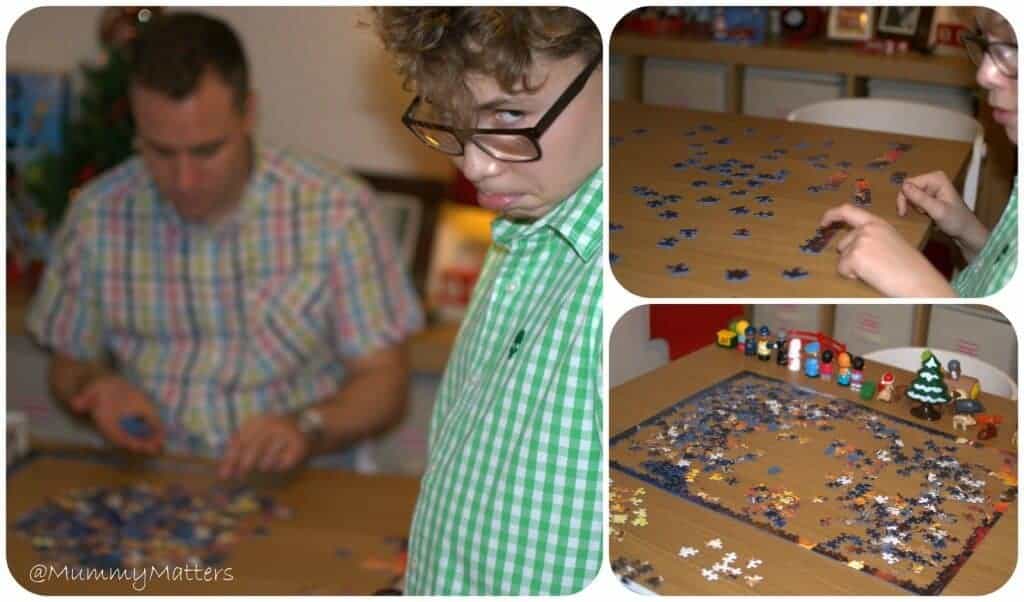 As you would expect of any Ravensburger puzzle, it is made from high-quality cardboard with Premium Puzzle Softclick technology and measures 50 x 70cm when complete.
Do you have any tips for me to complete this puzzle?
DISCLAIMER: We were sent the above puzzle free of charge in exchange for our honest review of the product. All words, images and opinions are my own and may not be copied without my permission.