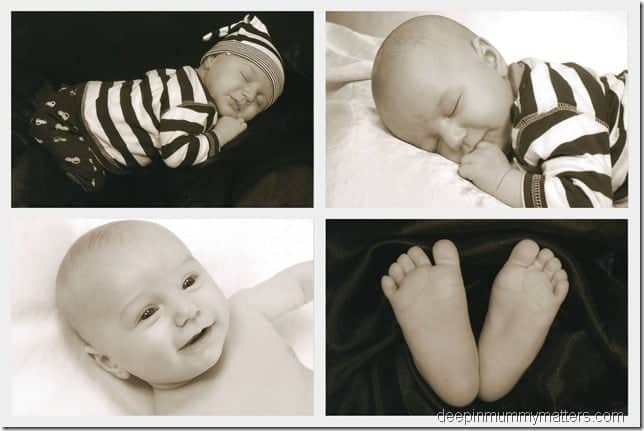 Any child of mine needs to get used to having a camera in their face 24/7 because I LOVE photographs, I love looking back to see all the beautiful (and not so beautiful) stages that they have gone through. Even now with Little Bean at the age of nearly 5 years old, it's hard to imagine that she was ever such a tiny little bundle like Jelly Bean.
We are planning a 'family photoshoot' in the next couple of weeks so I'm looking forward to that but for now these are his first solo pics . . .
Believe it or not this is was the nicest of the photographs that was taken of the three tiddlers (unfortunately Curly couldn't be with us), it's a shame that Jelly Bean looks like a bunny in the headlights.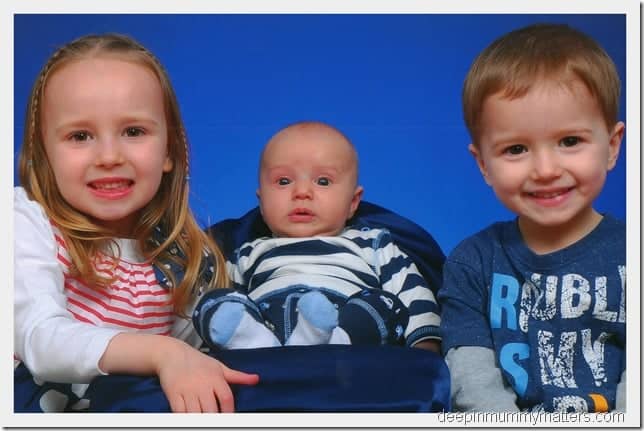 Beanie Boy wouldn't sit on his own for a photograph so we only managed to get this one of Little Bean but I love it, even though I'm not too sure about the gritted teeth smile!!