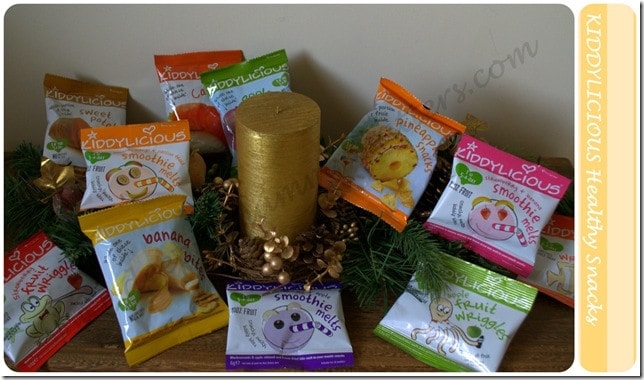 Jelly Bean LOVES Kiddylicious snacks!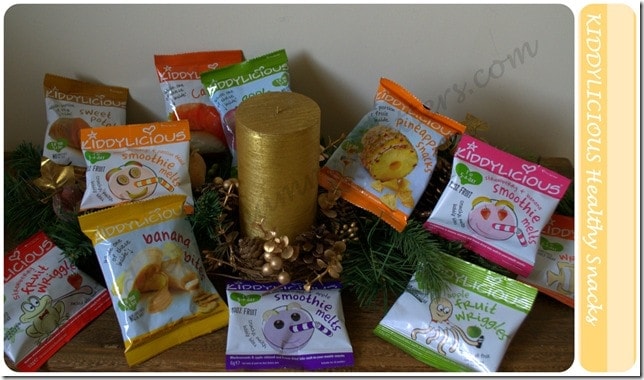 The first time I heard of Kiddylicious snacks was when Beanie Boy was about 18 months old and my Auntie visited with her Grand-daughter who was about 10 months old. I saw her eating little pink squares and asked her "what on earth is that?" to which she showed me the Smoothie Melts. Bearing in mind that Little Bean was still not eating particularly well at that time (and still isn't now) I was always on the look out for healthy snacks that I can give the children. Since then Kiddylicious have been a staple in my shopping basket because both the tiddlers love them and now Jelly Bean is a fan too. There are lots of different snacks available and so far I haven't found one that Jelly Bean doesn't like. It's so much healthier than him snacking on crisps and sweets (not that I let him eat them very often anyway).
Each bag of Kiddylicious contains one whole portion of fruit or vegetables so they count as 1 of their 5-a-day and you won't even have to bribe the children to eat them. Kiddylicious can be found in most major supermarkets and they often have great offers too so you can make a saving if you shop carefully.
DISCLAIMER: We were sent the above selection of Kiddylicious snacks free of charge for the purpose of this post but we buy them anyway so it was an easy post to write. All words, opinions and images are my own and may not be copied without my permission. I was not instructed what to write.