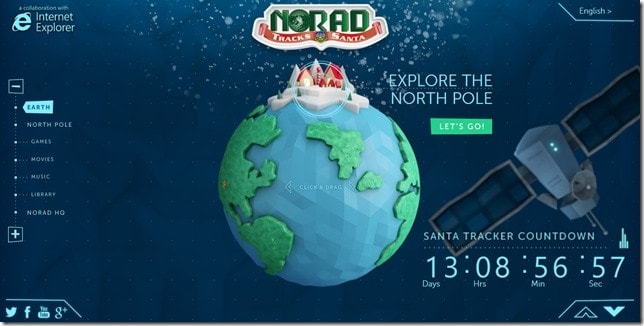 NORAD Tracks Santa is now even better!
If you haven't heard of NORAD before then "where have you been hiding?". If you have children who believe in Santa then you really need to be paying attention right now! Every year millions of people tune into NORAD to track Santa's movements on Christmas Eve, my children watch it and they completely buy into it. They watch intermittently throughout the day to see Santa moving ever closer to the UK.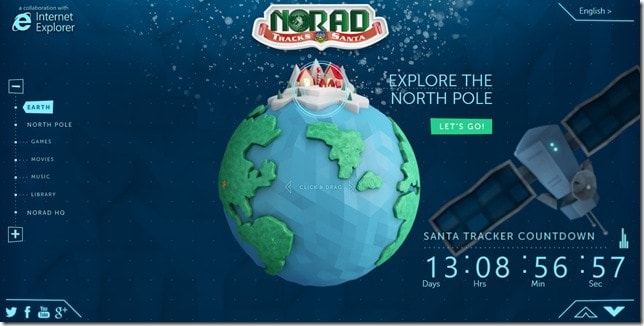 This year NORAD Tracks Santa is even better with a breathtaking recreation of Santa's Village, fun new games (a new one every day) plus holiday music and the chance to see live updates on Santa's location.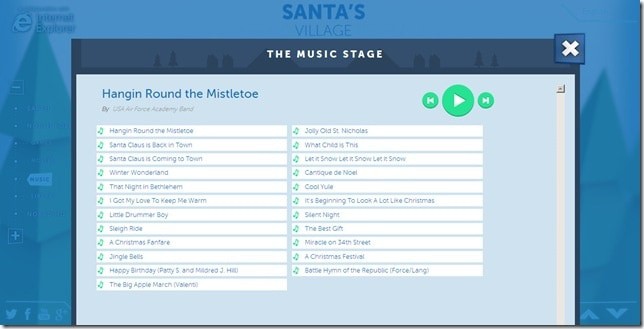 If you happen to be using NORAD Tracks Santa on a touch screen device like the iPad, Surface 2 or similar device, it is best viewed on IE11 although it will work on older versions. On Christmas Eve you will be able to track Santa as you have done previously but with a touch of a finger you will be able to follow his journey on a 3D globe and pinch/zoom your way to each of his destinations.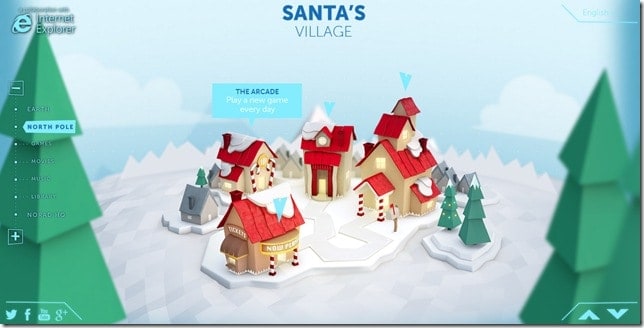 What's even better about NORAD Tracks Santa is that it's free, you just need access to the internet with a good connection. Now go create some magic . . .
Merry Christmas xx