The Importance Of Owning A Beauty Fridge For Skincare
Are you a beauty lover up to date on all the latest products and trends? If so, you've probably heard from your favourite influencers promoting hip and trendy skincare mini-fridges. "Do I need a skincare fridge?" in theory, maybe not in a "dire need", but after reading on, you'll know why you definitely need one! If you love your skincare, you'll see why investing in a quality fridge to store all your favourite products is well worth it.
Whether it's Drunk Elephant Tinte Physical Daily Defense SPF giving you a bronzed glow with SPF protection or Axiology Balmies leaving lips smooth with a hint of colour, these and other skincare products can benefit by being kept cool.  Read on and learn about why we love them and know the importance of owning a beauty fridge for skincare! 
Products Are Properly Stored
There's a recommended lifespan to use opened skincare products, and when properly stored, it is about a year. Many skincare pros find beauty fridges are ideal for chilling your favourite products and expanding their shelf life.
Chill cosmetics and skincare
Cold showers are great for improving the skin, and the same goes with the use of chilled skincare products. When applied, skin feels rejuvenated, and tired skin is given a brighter, healthier glow.
What Should Be Stored In A Beauty Fridge?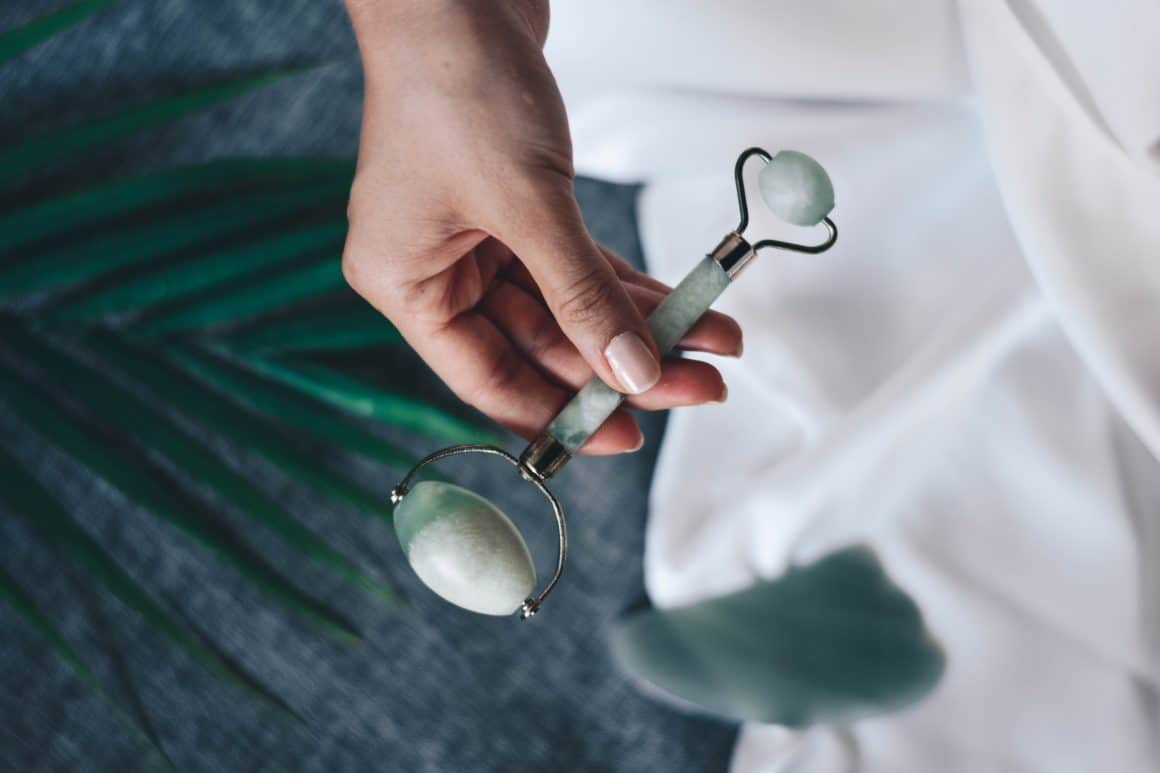 Depending on the formulas of individual products, you can pretty much store any of your favourite products with no issue, except clay formulas, oil-based products and even pore strips.
So, what should be stored in your beauty fridge?
Perishable products
Jade Rollers
Ice Globes
Serums
Sheet Masks
Facial Mists
Eye Creams
The Importance of Cold Skincare
There are many benefits to owning a beauty fridge, whether for your skin, health or convenience. The fridge's cooling temperature is a great location to store products you use daily, including your sunscreen, for a cool and refreshing experience, especially during the hot, summer months. Helping fight the signs of ageing, that cold sensation will help constrict blood vessels and help tighten up your pores, making that a good trick to looking younger as it can improve the texture and tone of the skin and helps disguise fine lines and wrinkles.
Those that experience frequent or occasional flare-ups of inflammation and irritation of the skin, as well as those with chronic inflammatory issues, will find with the use of cold products stored in the mini-fridge, have helped reduce redness and inflammation, working better for treating and soothing problem areas and their overall skin, rather than those at room temperature.
Other Benefits of Refrigerating Skin Care
Fresh Products. Lasting longer without going bad as quickly, mini beauty fridges keep cool especially perishable skincare.
They're Small. Designed to fit in small spaces without taking up much space.
Cool And Stylish. These mini fridges for skincare look fun yet professional, especially when used by MUAs, Estheticians, and even simply for the everyday beauty lover.
Headache Relief. Those suffering from headaches can place gel eye masks, eye pillows and even cucumbers in the door to stay cool, helping reduce symptoms.
Stress Relief. Harmful for your body, stress and anxiety can cause physical and emotional harm. With chilled products, including cold sheet masks, jade rollers and ice globes, you're getting relief and a soothing experience.
Why Store Your Products In A Beauty Fridge And Not In The Kitchen Refrigerator?
Many times food and beverages aren't neatly placed in a regular refrigerator but instead are shoved in. Pushing your creams, serums and other beauty products far back until they're left forgotten, hence the use of a skincare fridge. How to store skincare products in a beauty fridge is quick and simple, as you visibly see each product, especially on the door shelf.
When storing your skincare products in your mini beauty fridge, you're allowing the cool temperature to keep products clean and minimising exposure to bacteria. Unlike when stored in your kitchen fridge, you're preventing the absorption of smells (including last night's dinner!) with your products.
Overall, purchasing a durable beauty fridge that looks good, is functional, and can store all your favorite products, is a great investment for your beauty and skincare needs. While many people might not necessarily need a skincare fridge storing the skincare products in the fridge can lengthen the lifetime of the product and sustain its effectiveness.
One of the best-rated refrigerators is the beauty Fridge for skincare from Skin Freeze. You can also check other skincare fridges: the Coral Beauty Fridge from Facestory, the AstroAI Mini Portable Fridge and The Skincare Fridge from Teami. These trending skincare mini-fridges allow you to keep your products fresh, especially considering that they have been a big investment for you. It just makes sense to keep them properly stored and displayed, making your skincare regime much easier. With a chic appearance and many benefits, why wouldn't you want one?!
Wondering what products to use on your skin as we head into Spring? Check this article over at TitanicSpa.