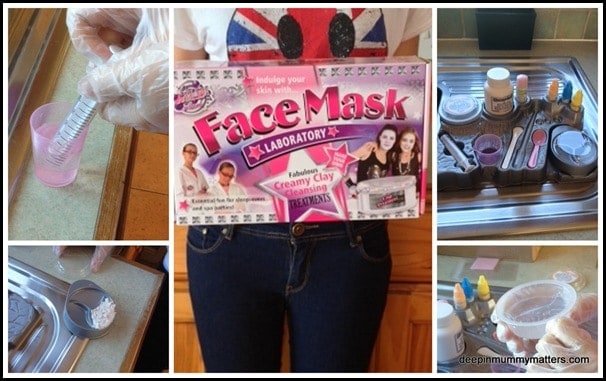 Review: Wild Science Face Mask Laboratory
Never before has a product review caused me so much stress and to be fair it has nothing to do with the product!! Since this was a product for a young tween girl and we only have a young tween boy I asked around friends and family to see if anyone would like to review it for me, unfortunately the first candidate has eczema so it was recommended that she did use it (take note if you are buying this as a gift for someone!), the next candidate ended up with more homework from school than she could handle (poor girl) and so she had to decline also but then as if by magic I happened to be meeting up with my cousin who has a gorgeous daughter more than happy to give it a whirl.
Miss C has chosen to remain anonymous however so I suggested that for the purpose of the photographs she photographed the product being tested on her hands instead of her face. To be honest, I'm not to sure I would be happy about posting a photograph of myself with a full face mask on, I'm scary enough at the best of times. This is what Miss C thought of Interplays Wild Science Face Mask Laboratory:
The Face Mask Kit was really easy to use and the Face Mask itself was easy to make but I struggled with the packaging. You had to take off the gel base which I found really difficult so I had to get Dad to help and it was pretty messy. I followed the instructions but found that I needed to add a little more water than the instructions directed. I found for the face mask I had to add triple the amount and use more colour than the instructions said.

When I put the Face Mask on it felt nice and went on easily. After the allotted time I took the mask off and found my face did feel lovely and soft.

As a gift I really liked it but it was very messy which Mum wasn't too keen on.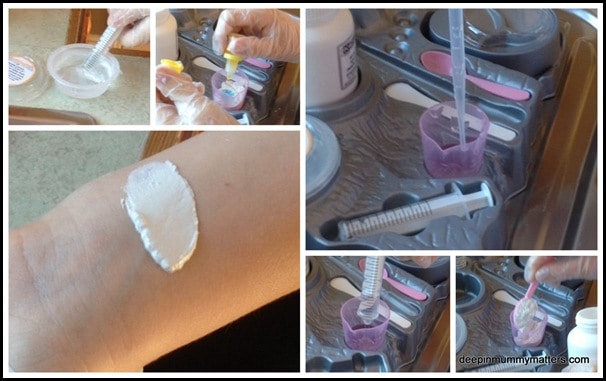 Wild Science Face Mask Laboratory is available from Amazon and all major retailers RRP £14.99
Also available are: Wild Science Pampering Boutique and Wild Science Moisturising Laboratory